60 Very Unique Staircases Ideas
Very unique staircases ideas… it's for real?? Oh yeah. Here we are talking about unique staircases not regular staircases where you can find them in some creative designers minds produced them in some special unique houses.
All manner of the creative engineering tricks were used and came together to make all of these unique staircases ideas into works of arts. Each piece of them is super intense and had an acquired taste. Every body can see them it leaves great mark and an unforgettable statement. It's time for you to take your first stylish step up with some of these unique staircases and with some of the spiral staircase.
Staircases can be made of several materials like wood, steal, stainless steal, granite, synthetics, polymers and even glass.
Glass!! Oh yeah… glass Staircases. It can't be! Nope; nowadays you can find so many different shapes, kinds, size and even architectural features of glass staircases. Because now this glass stairs can be made of various materials and special architectural glass. These kinds of glass are chemically treated very well, tempered and laminated. Because these glass Staircases required the strength to hold its own weight plus all weights of people walking on it.
The standard staircase design with a dedicated stairwell is not easy to fit into many small duplexes and small homes. However, a smart staircase with a low square-footage can.
In most people's homes there is a staircase; with only one functional means in there minds; which is moving from one floor to another. Usually you can't even remember that there is anything remarkable about your old staircase or not.
Because of the one way thinking functionally which is upstairs and downstairs. But now with these unique staircases you can say this way of thinking was something from the past. With a good fashioned timber and some other raw- materials are being used now to give this features property the magic touch within some extra life and warmth.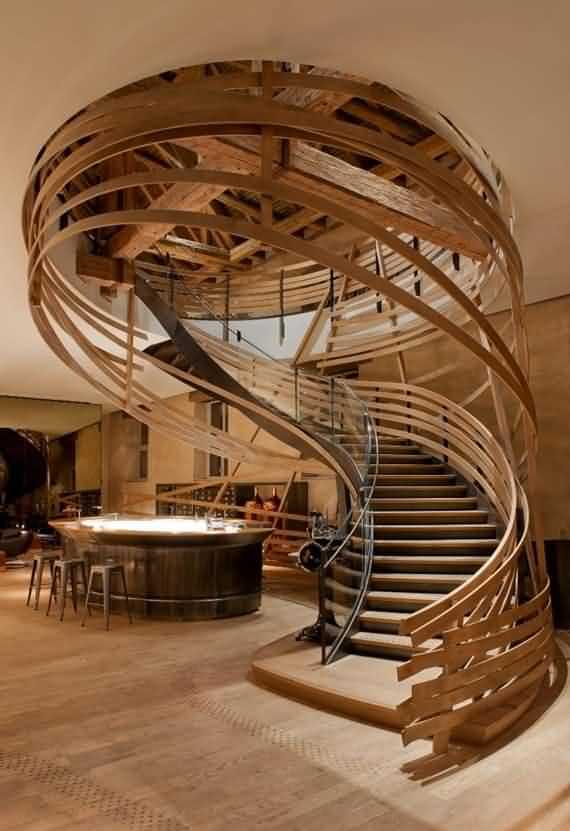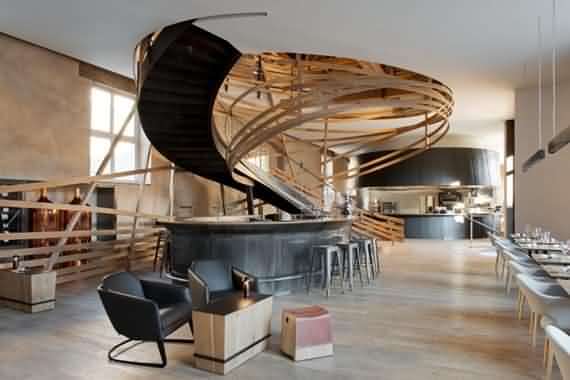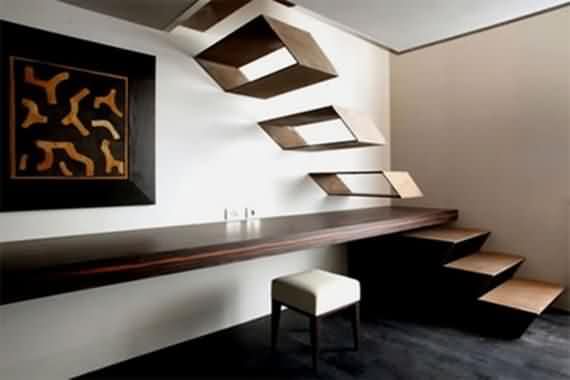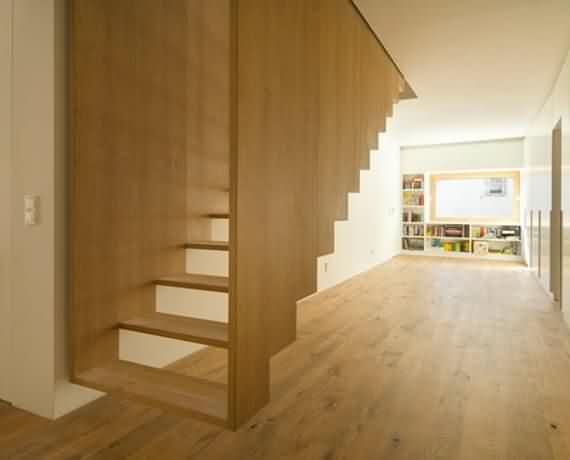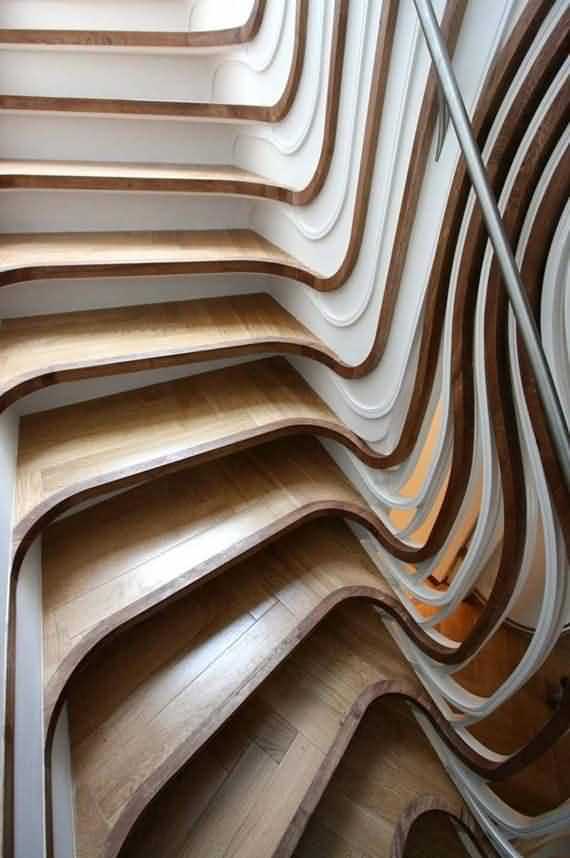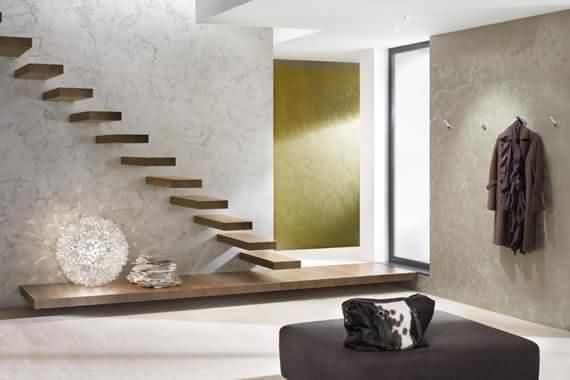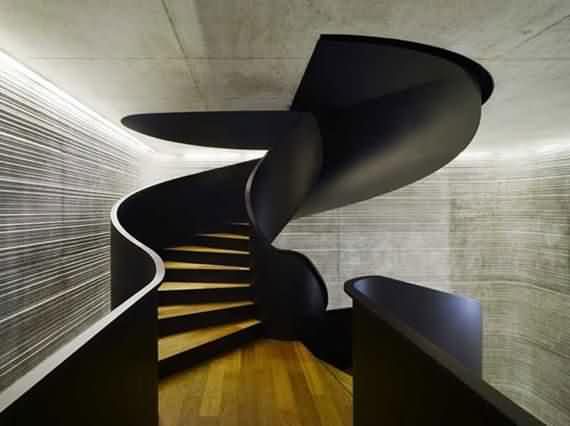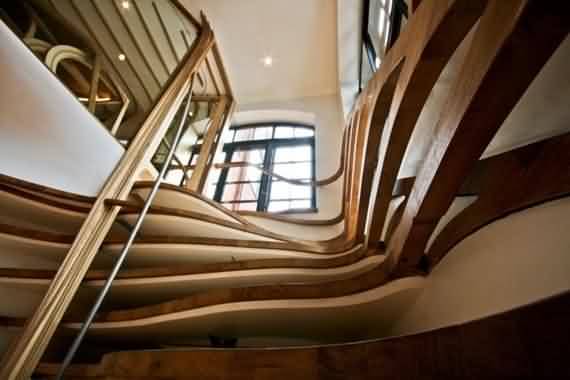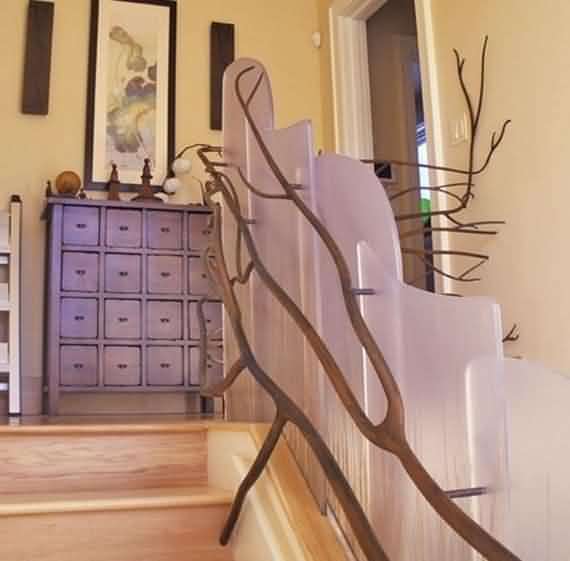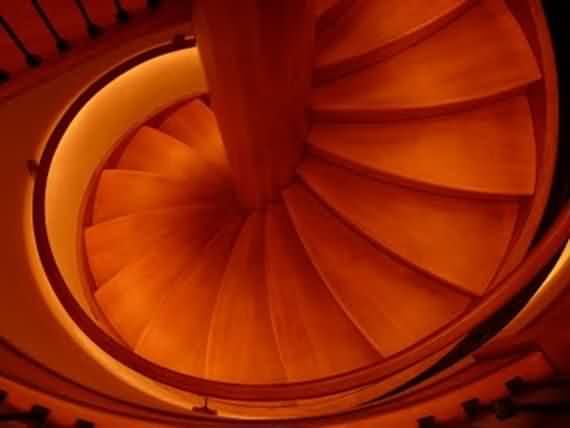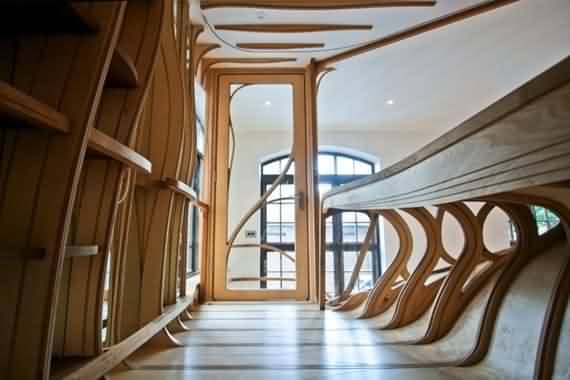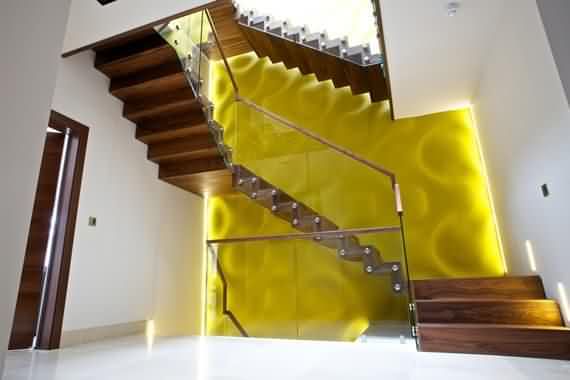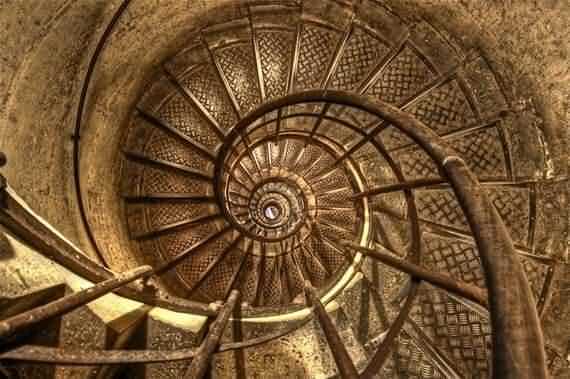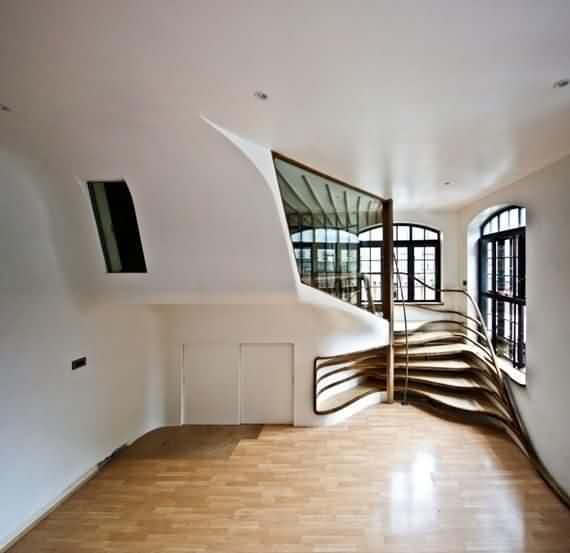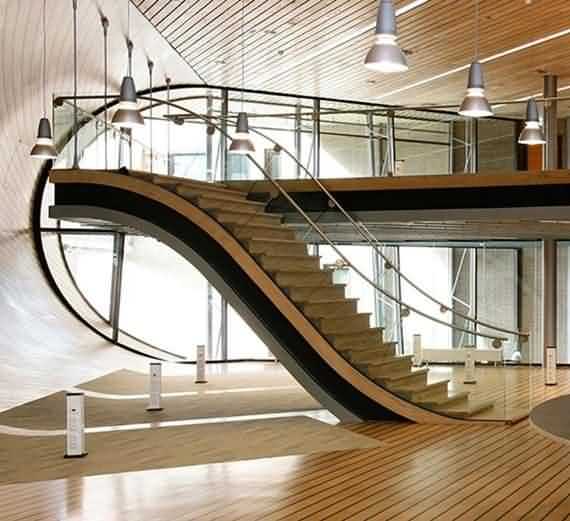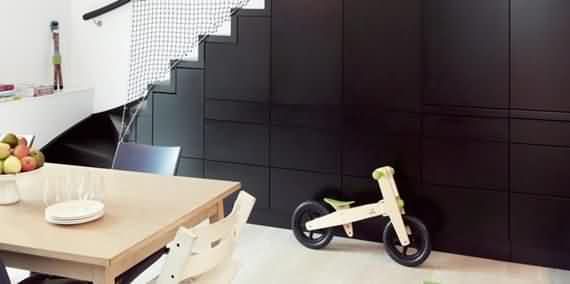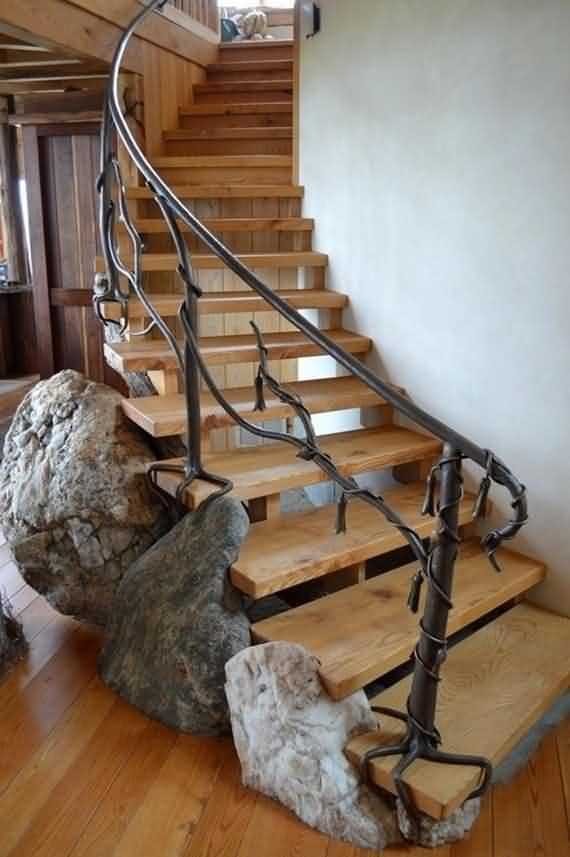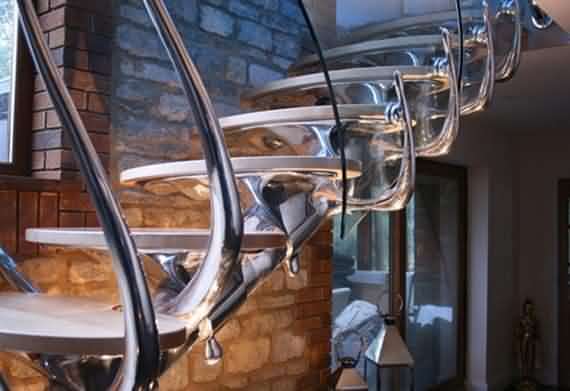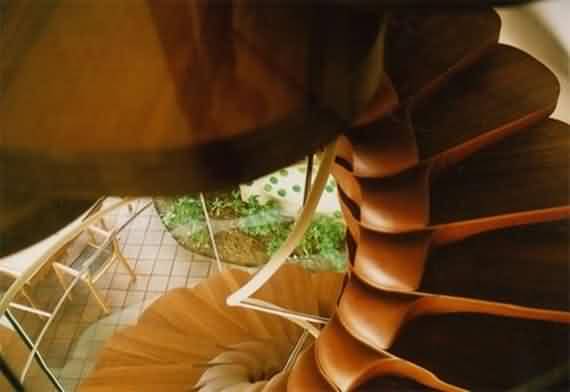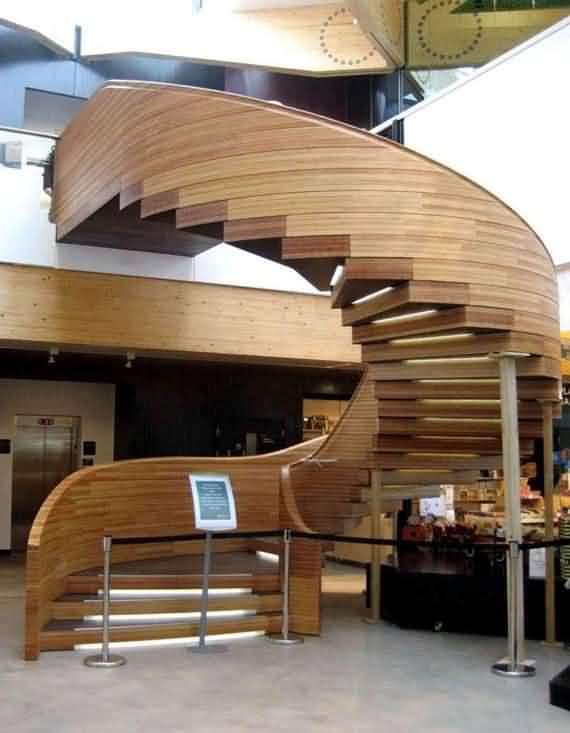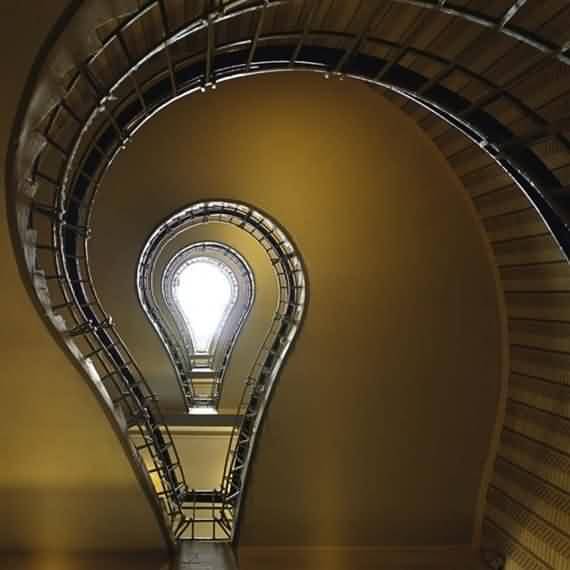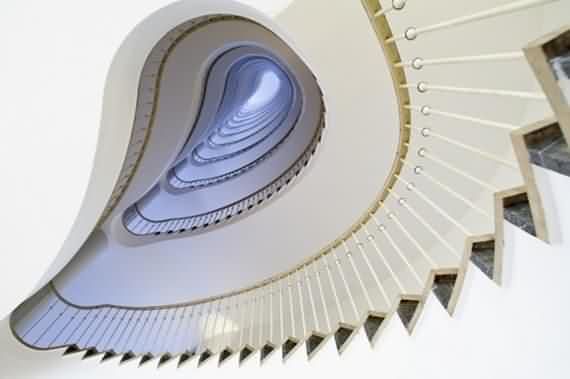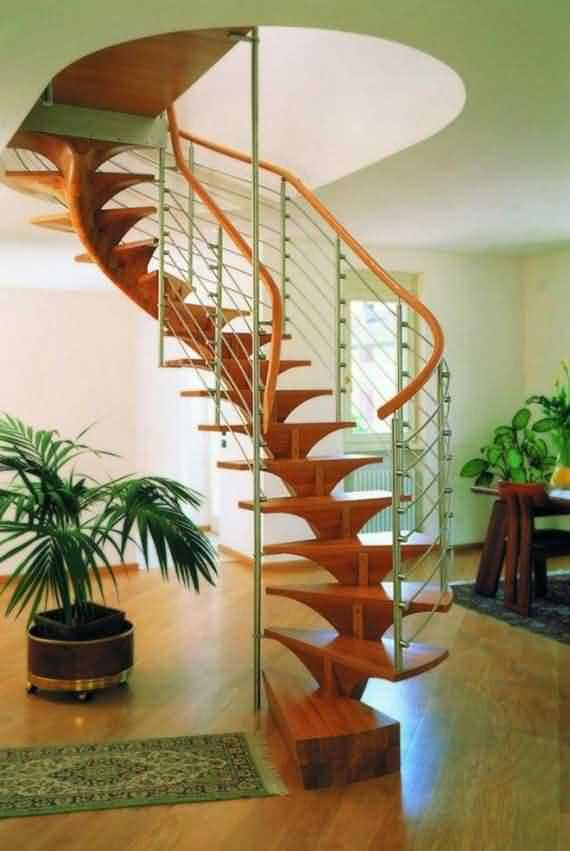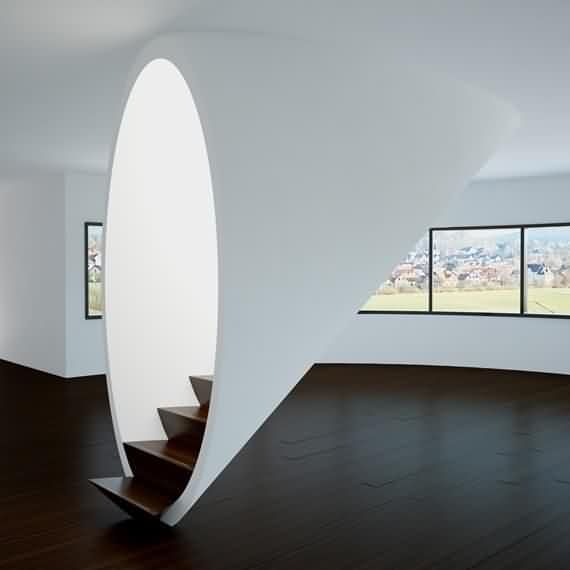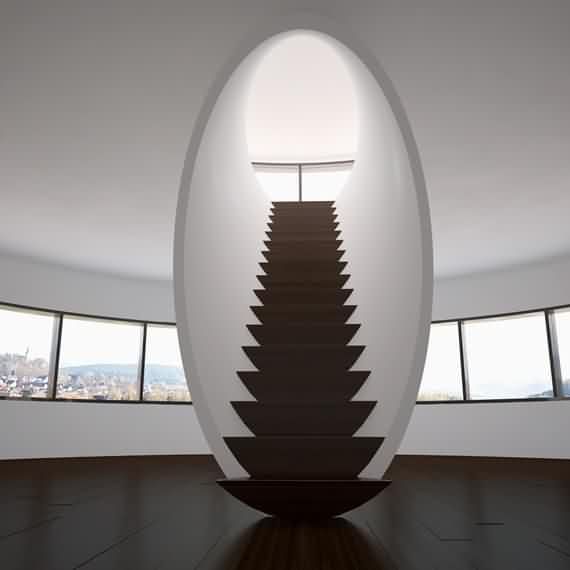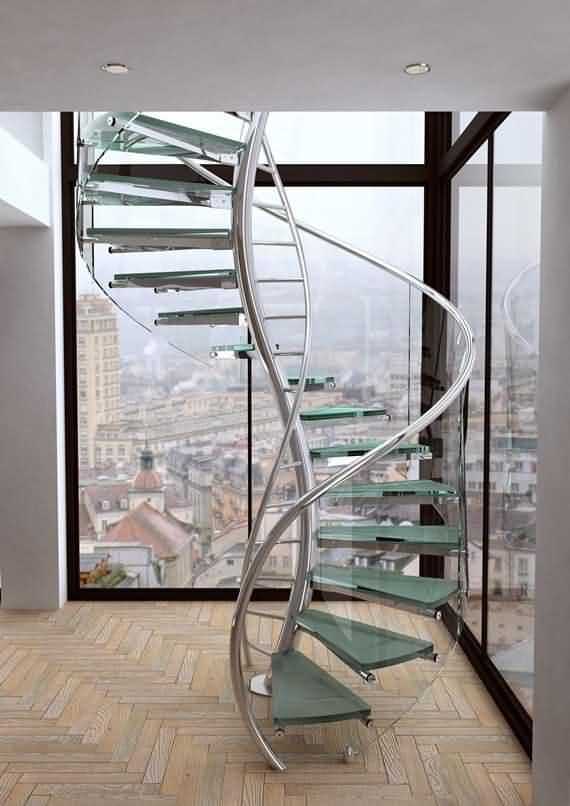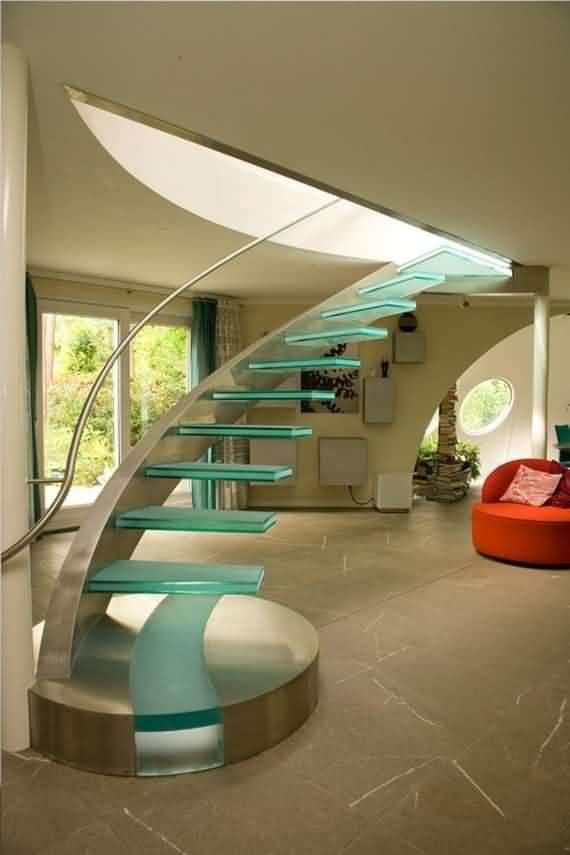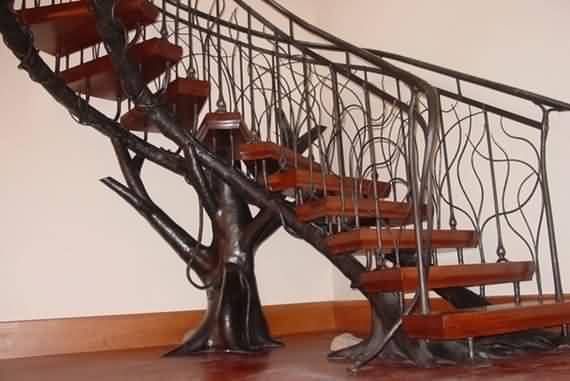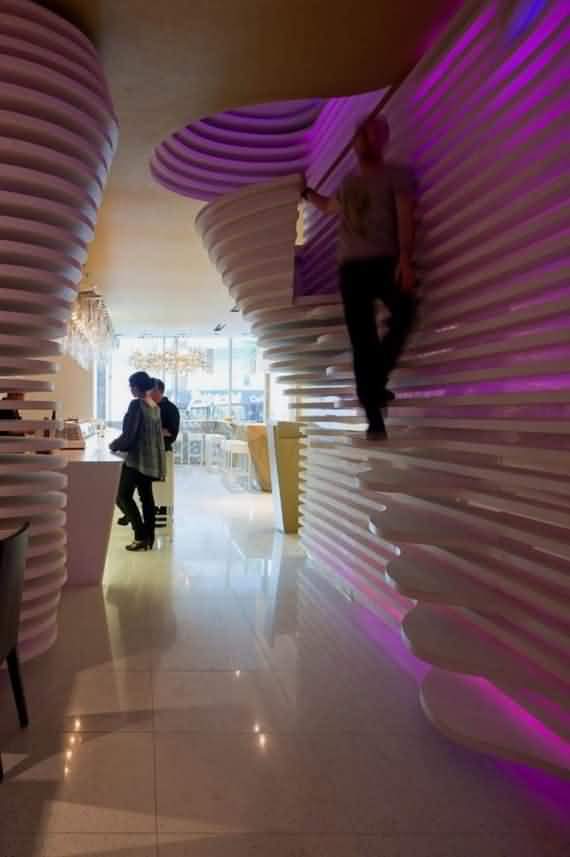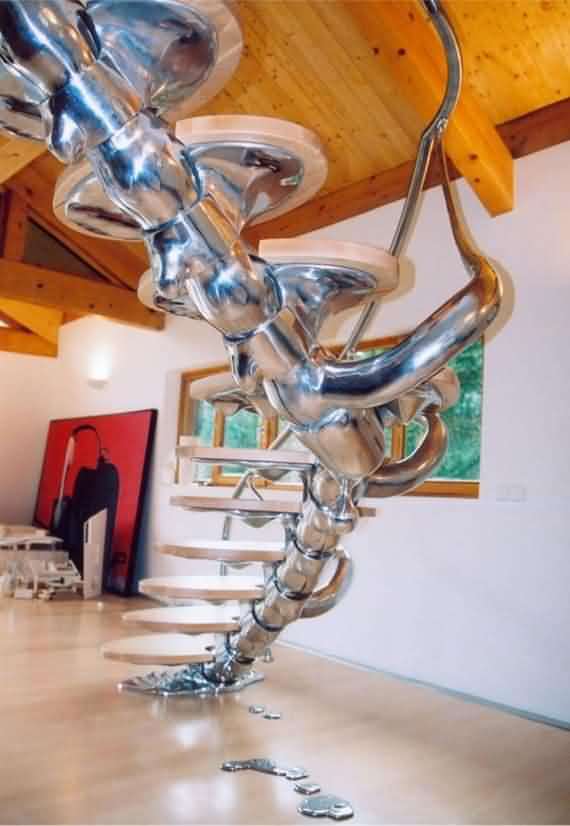 Unique Staircases
Staircase Types
When it comes to the design of your staircase there are several different types of stairs to choose from. Each of these staircase design options has some advantages and some disadvantages. So you have to choose your design carefully before you start having it.
The most famous and some of the basic types of staircases include:
Straight stairs come in a straight line.
Spiral stairs or "spiral" up central pillar.
Winder stairs turn 90 degrees.
Quarter landing stairs ; it takes a 90 degree turn.
L shaped stair (or sometimes called quarter turn stairs).
S bend staircase.
U shaped stairs (or sometimes called half turn stairs or switchback stairs).
Curved stairs.
Geometric stairs.
Bifurcated stairs.
Three quarter turn stairs.
Circular stairs.
Half turn stairs ( dog legged stairs).
Ladders.
Half landing stairs with wide landing and make an abrupt 180 degree turn.
Arched stairways curve elegantly.
Continuous stairs (This type of stairs neither has any landing nor any intermediate newel post). They are geometric in shape. These are may be of following types: Circular stairs, Spiral stairs and Helical stairs.
Whether it's precise or whimsical, traditional even state-of-the-arts, most of staircases add significant interior architecture value to the house itself or to any abode with two levels (upstairs and downstairs).
Don't ever doubts; or even surprise, in interior designers and architects got creative freely when they're designing staircases; as long as it fulfills its basic elements and function. The clever interior designers or architects designers can make the stairs blend in the house's floor and the rest of the house's design.
With some of this collection and it's brilliantly blossom with its color and style. These designs take our breath away, and lend the sense of warmth and stability in the house; plus it demonstrates most of the real family character of the house's owners. Ask your engineer how to set up your new Staircases design.