Choosing Your 4th of July Napkins
is a must in Independence Day; because napkins are one of the most basic items for party table's decoration all over the world and party best friend…lol and enhance the elegance of the place if they are, for example, in soft colors and look like fabric. You never ever find any party without napkins at all.
Napkins are a very visible product that can reinforce your brand if they are customized; they can contribute with a note of color in your decoration. When choosing the type of napkin, in addition to looking for the best color that matches your occasion graphics, it's also important to bear in mind the raw material, as this is the essential quality that the guest is going to feel and is going to experience by means of such an important sense as touch.
The best thing in choosing your 4th of July napkins is you can make it in your last minutes on Independence Day. It's not that expensive if you buy paper ones plus you will throw it away after using it. That's means it wouldn't cost you any extra money at all. And if you have cloth napkins you still can use them, but the important thing is it should be in patriotic colors (red, white and blue) and if you don't have them in patriotic colors you can change their colors if you want or buy paper ones, it's all up to you and your budget.
There is an old saying, "it's all in the detail." With the right napkins accompanying your dinnerware and table linen, your venue gains an elegant appeal. While all napkins serve a practical function, they also offer an aesthetic appeal. This in turn helps immerse your guests in the significance of your 4th of July. Enjoy and Choose Your 4th of July Napkins now….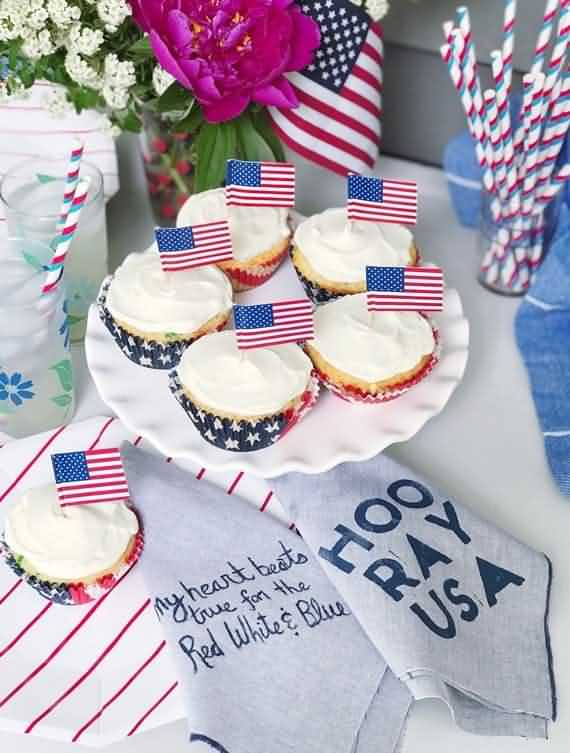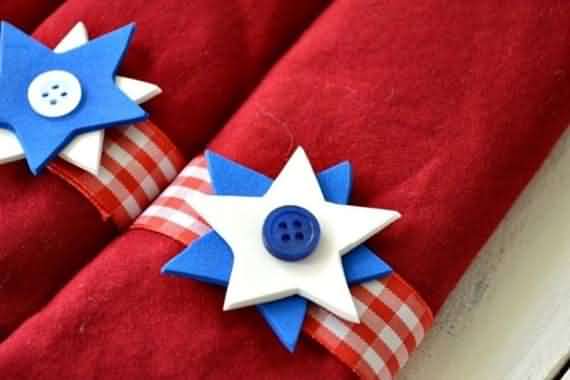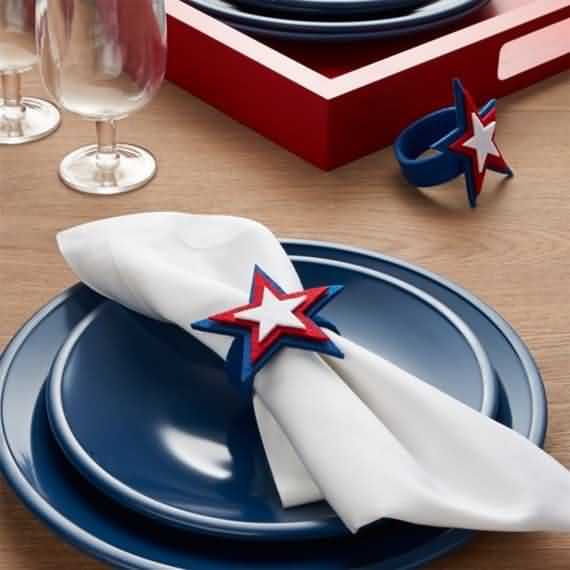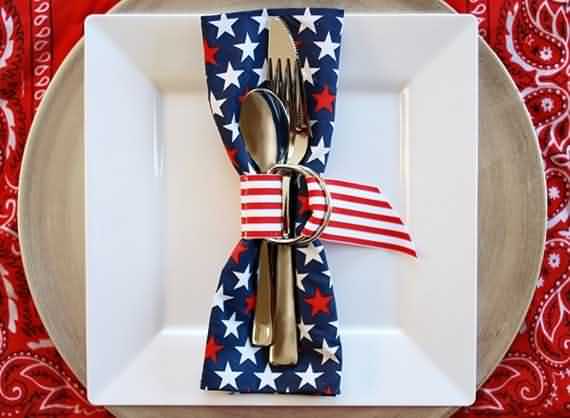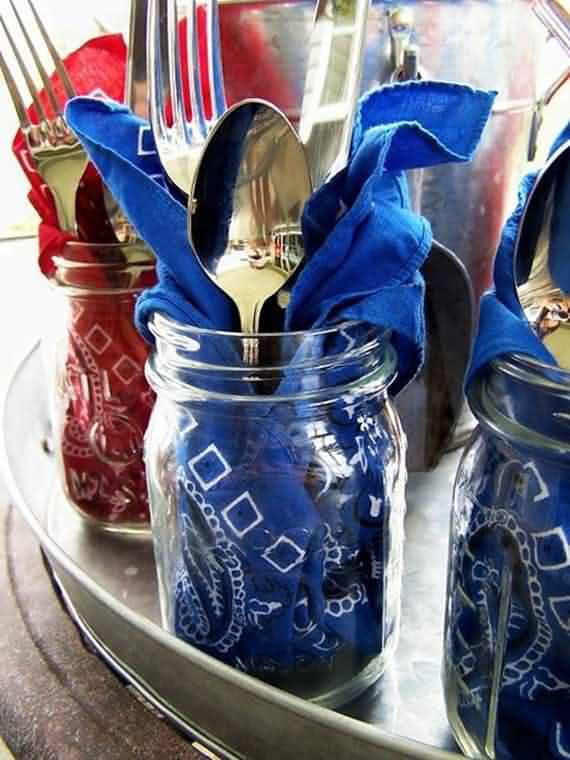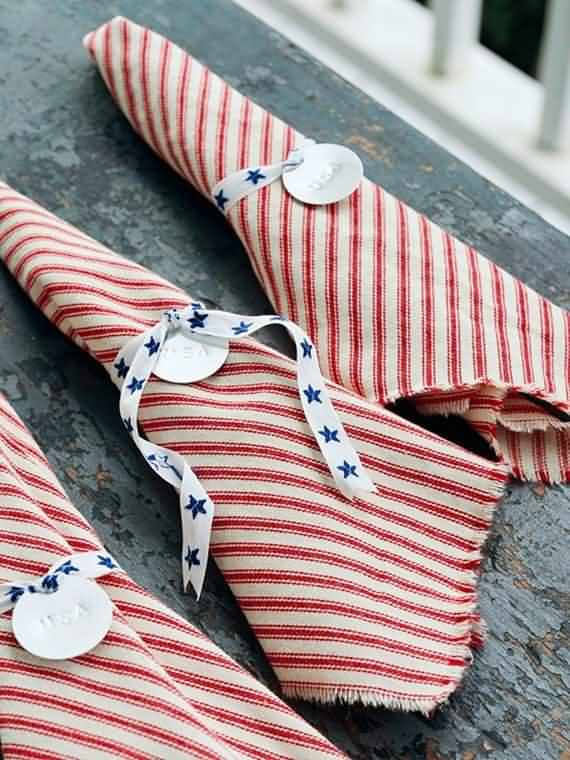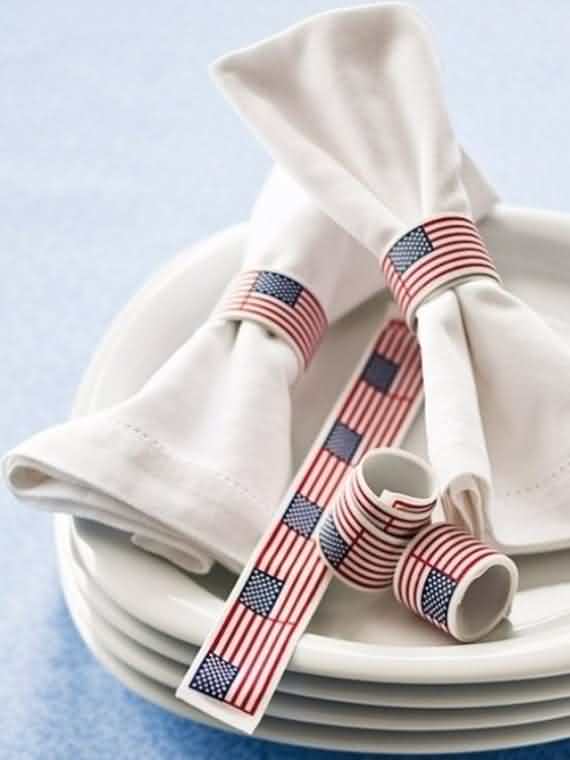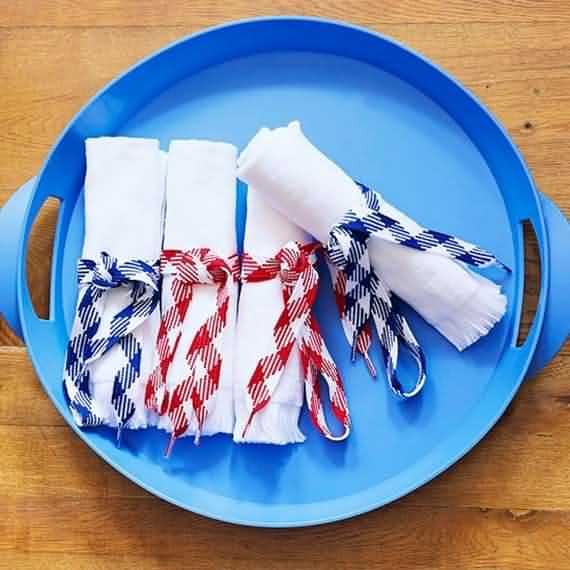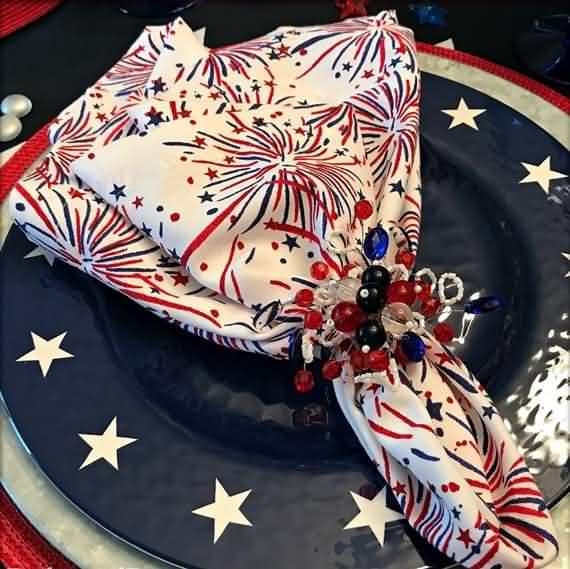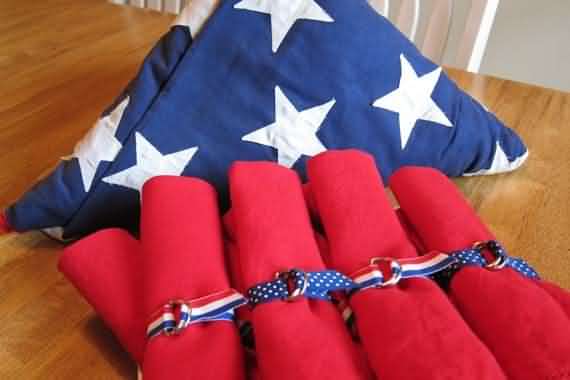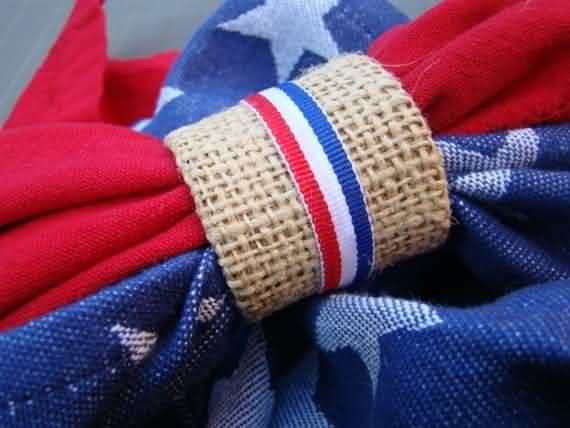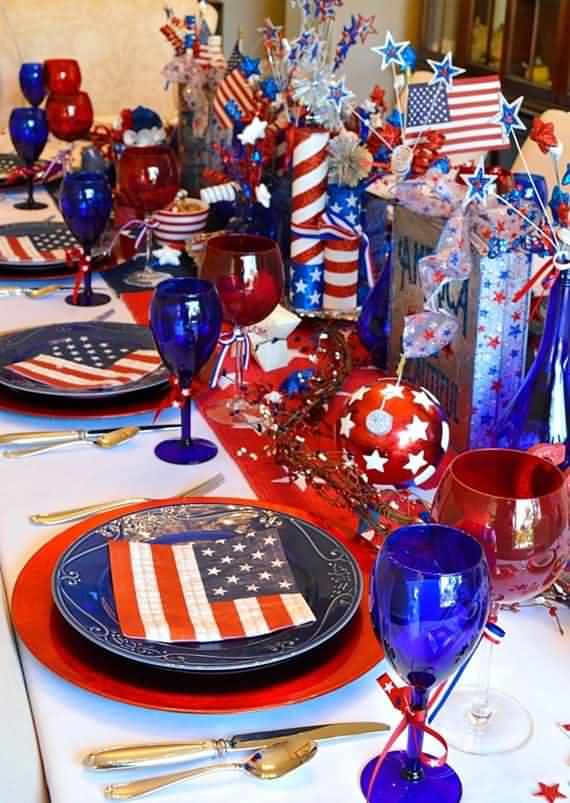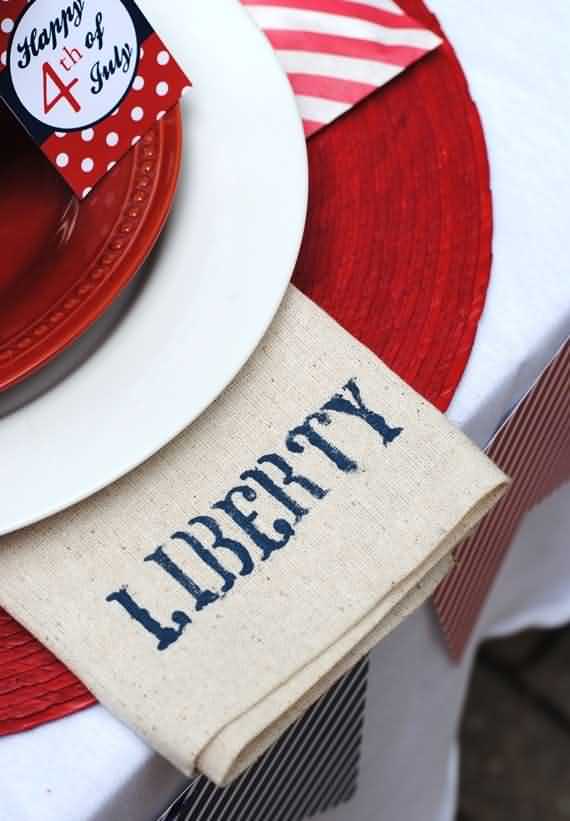 Choosing Your 4th of July Napkins:
Napkins for 4th of July day
You may be very lucky if you have already chosen patriotic colors decor for your place. A creative combination of colors, a fun pattern or an unexpected accent in cooperation with your color theme adds a dose of personality to your Independence Day.
Napkins, napkin rings, and other such small details are very important for Independence Day venues what jewelry is for an outfit. Try to keep a slight contrast in color between your napkins and table linens. If these two elements match, the napkins then become obsolete in terms of visual appeal.
Choosing your napkin colors is about more than just finding a hue that you like or that matches your theme – it's also about making sure the individual colors that you pick work well together. Otherwise, the whole aesthetic of your table could be ruined. The colors could be plain or mixed with the American flag colors to match your 4th of July day.
Finish off your place settings in style with these beautiful napkin rings. All napkin rings were designed to match your table linen, placemats, table runners or tableware, you can choose from a range of styles and colors. Choose from crisp cotton or easy-care. Napkin rings are great in beautiful retro colors to add a stylish design element to your table.
Tips for Choosing the Best Napkins:
When you are picking your best for napkins, quality is always essential.

Try to go for easy-to-match, neutral shades for regular use.

Pick the right size for your needs.

Make sure to match your place and occasion with your napkins colors.

Experiment with design.

Always go easy on the folding styles.

Customize your napkins where possible.

Never skimp on cleaning and maintenance.

Store them properly.

Pick the right linen service provider to handle your napkins.

Play with Color.

How Many Napkins do I need to buy.

Use all kinds of accessories to make your napkins very charming.
So it's time for you to Choosing Your 4th of July Napkins now.