65 Recycling Ideas For Old Jeans
65 Recycling Ideas For Old Jeans are available now for you to watch and learn how to make some of them. Jeans is an important and basic material or cloth to wear in our life. Denims or Jeans is a cloth you can find it in each and every closet at home; due to the fact that all of us love comfortable jeans clothes and wear them from kids to adults.
Jeans cloth is the most important type of cloths that you can wear it on a daily basis; Jeans can help you out moving easily in your home, work, going out with friends etc…
It has so many advantages; such as not getting old easily and can afford working in some of dirty or hard jobs.
You can found it in many colors; but the most common and famous color for it especially in USA is the blue color.
We use to see jeans in some particular traditional old shapes such as trousers, shorts, pants, jackets and chemises. Nowadays we can see jeans in too many shapes not in just traditional old shapes; but we can see it in pads, bags, women's bras, wallets and many other things.
After plenty of time and after using the jeans; most people used to throw away their old jeans, some others did great thing which is give it to some poor people. They are doing that without knowing that they can recycle it and turn it into different and amazing things. For me there is one of the hardest things to do is throwing out or donate the old clothes. May be one day, you may hate the idea of letting any vintage clothes go to waste without recycling them, specially that lovely jeans that you chosen it and have been wearing it for so many years.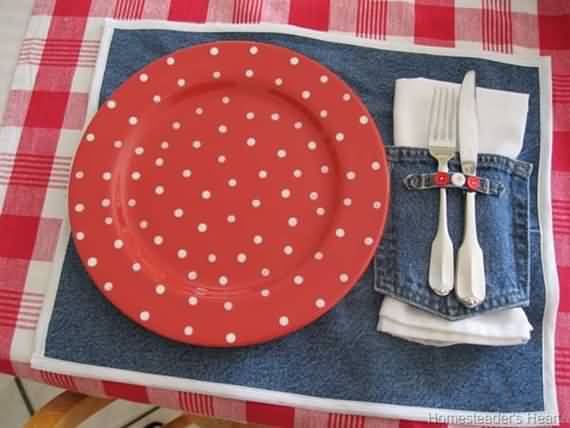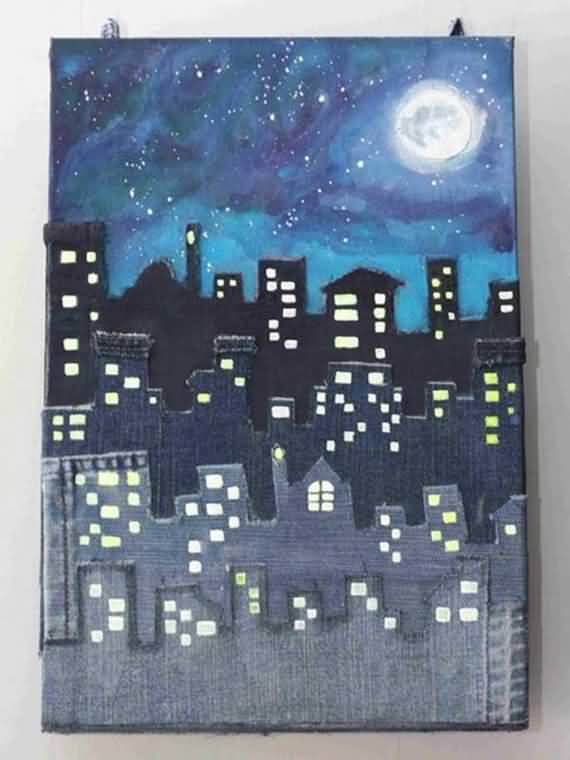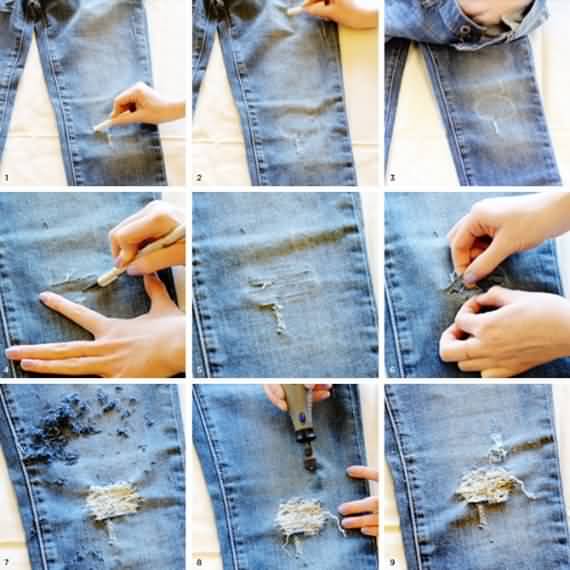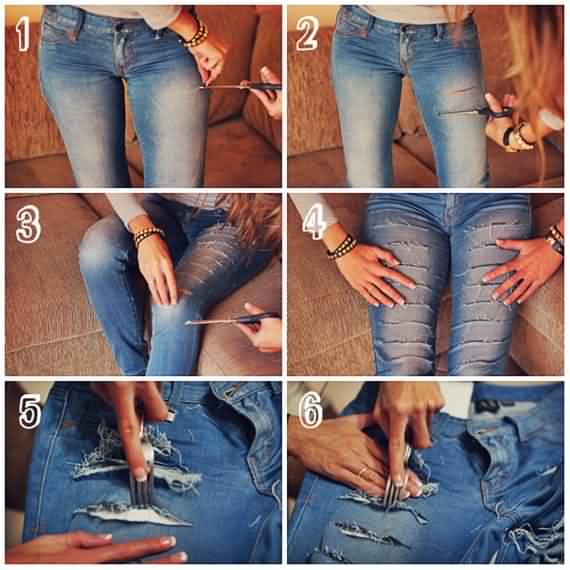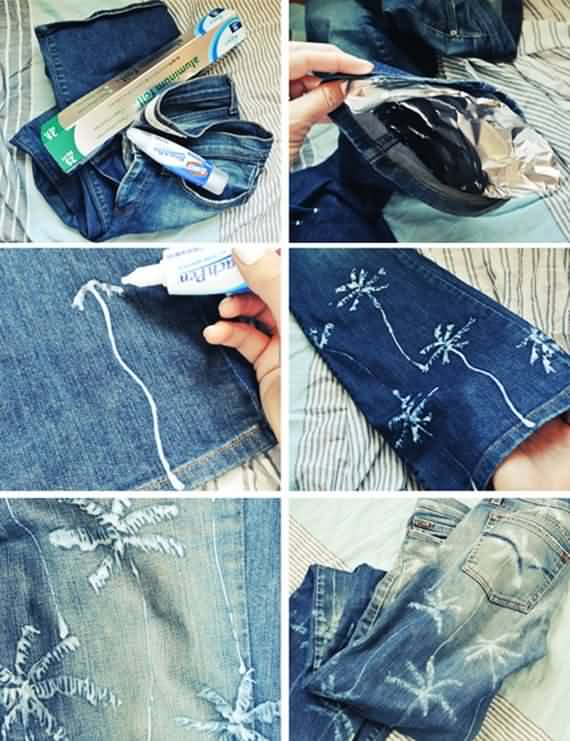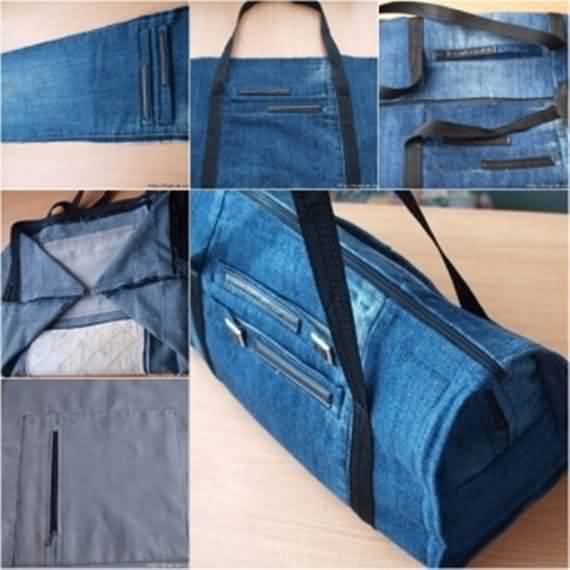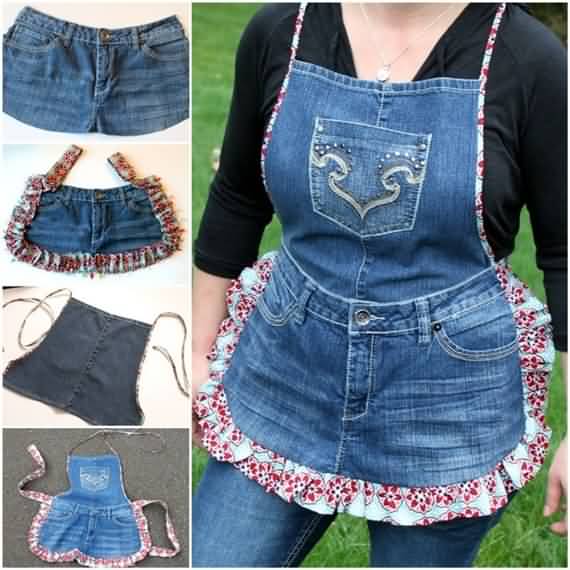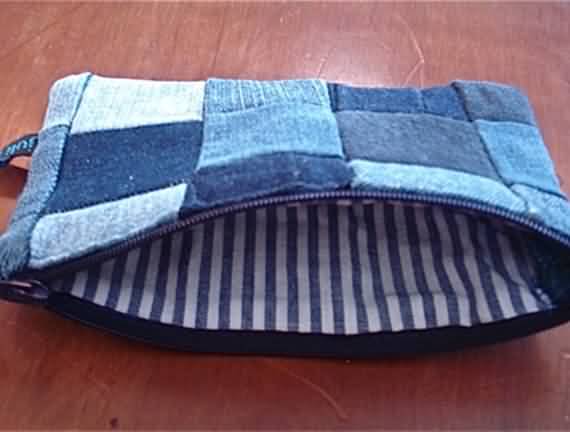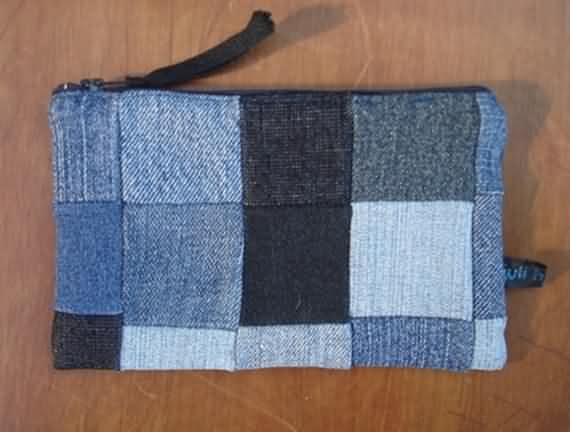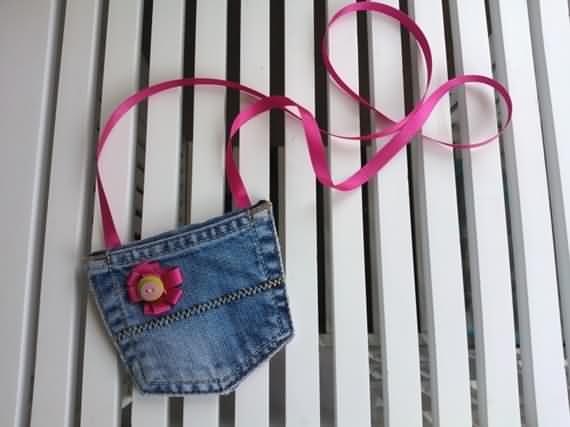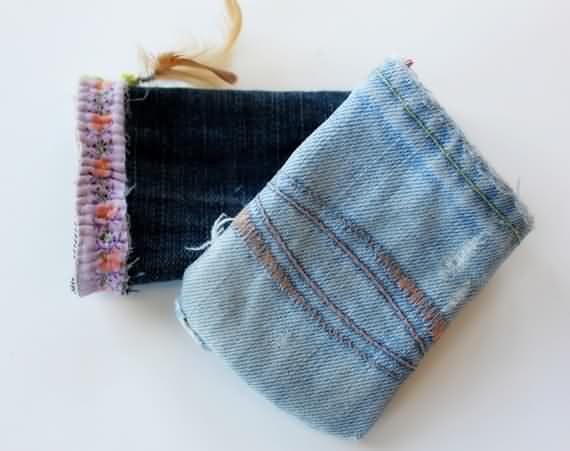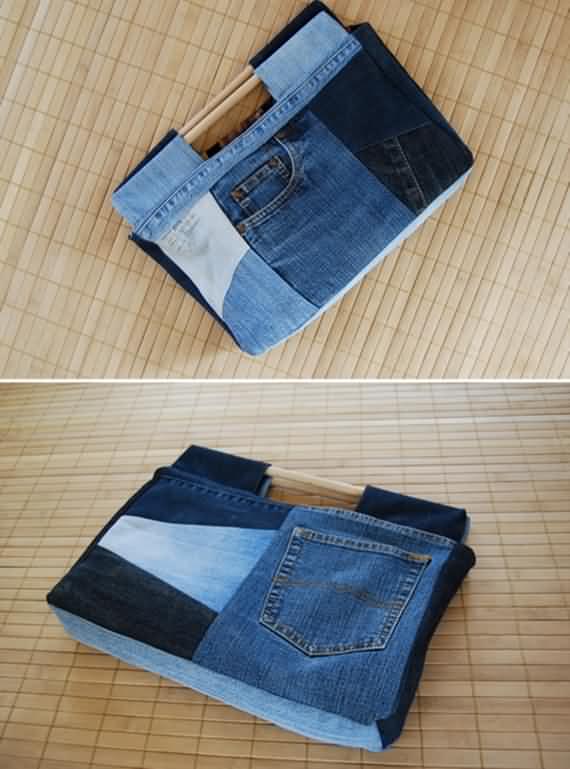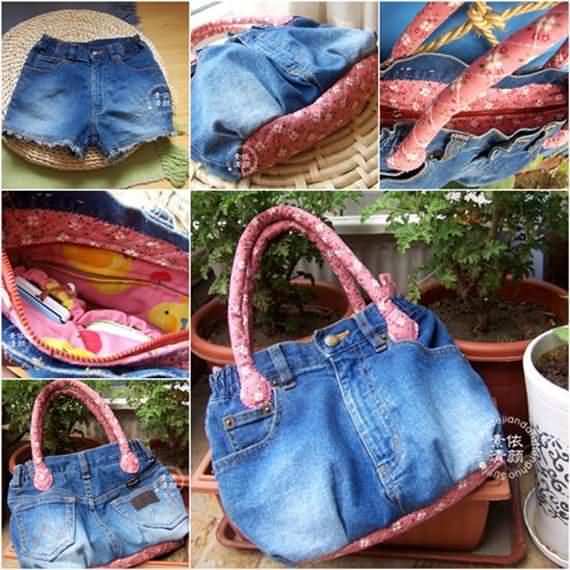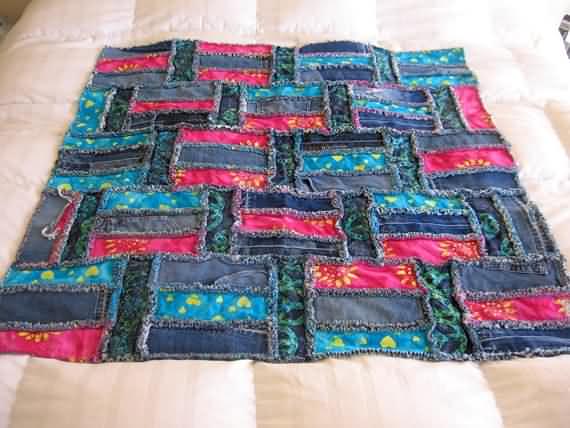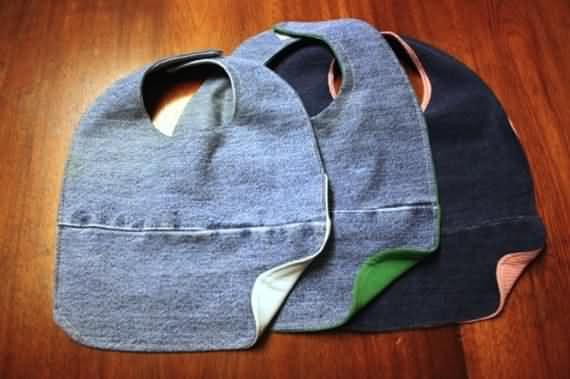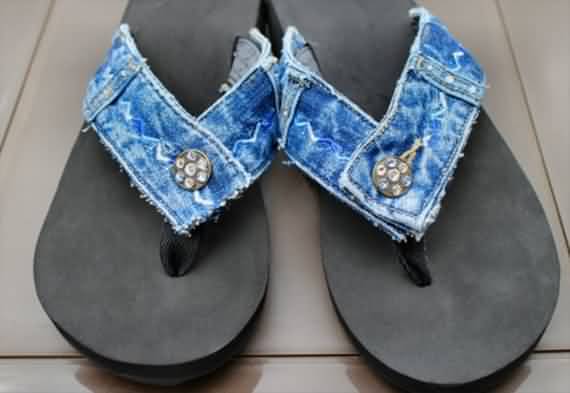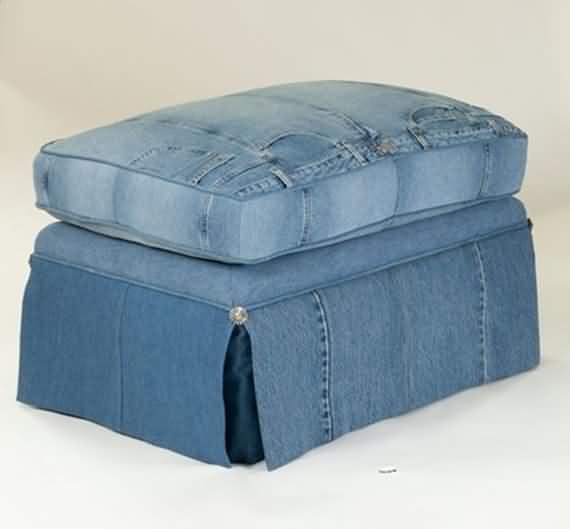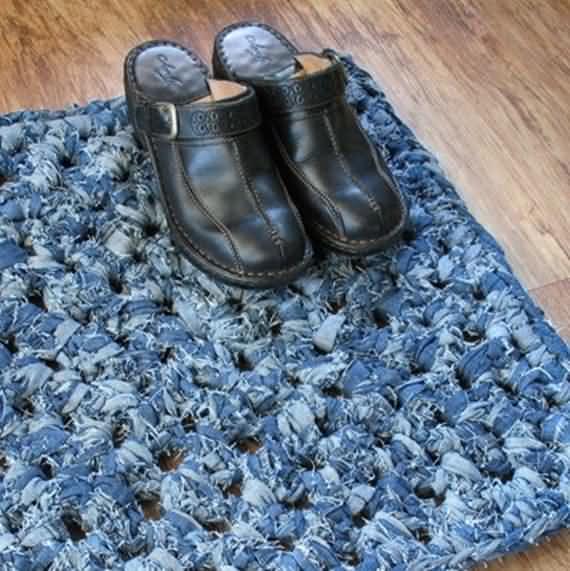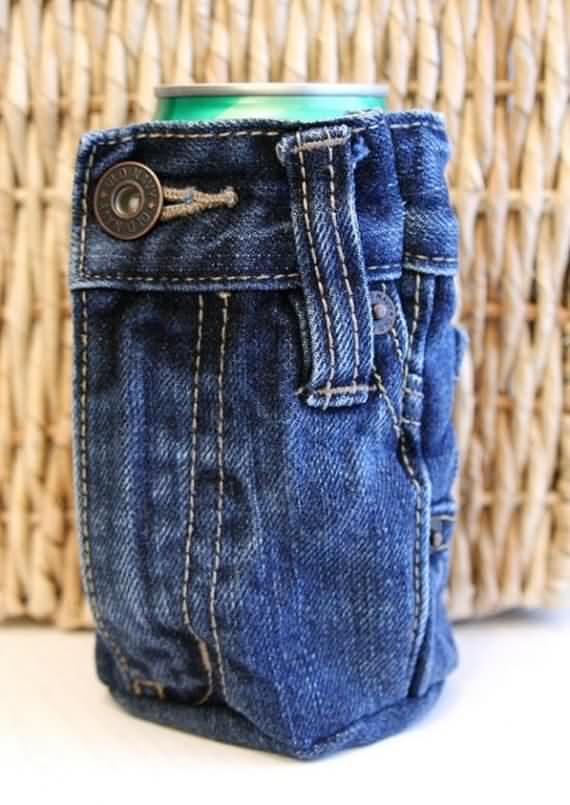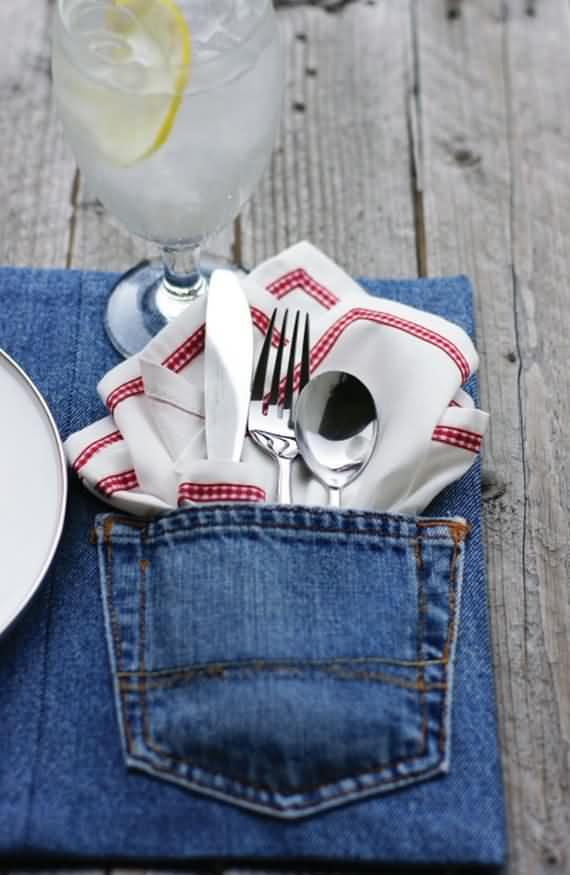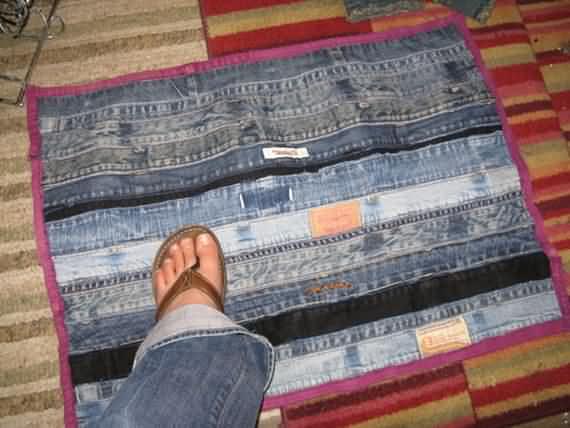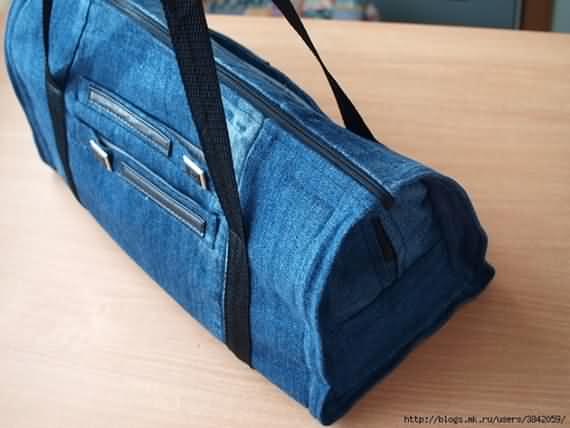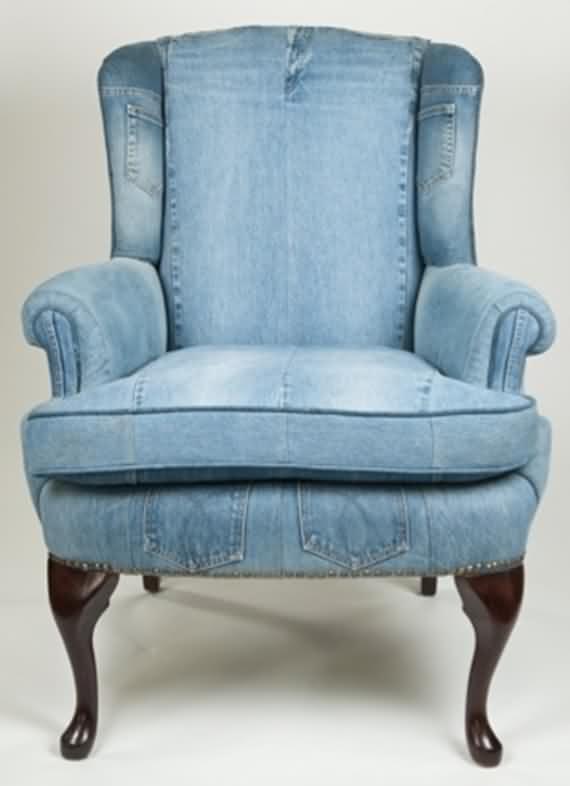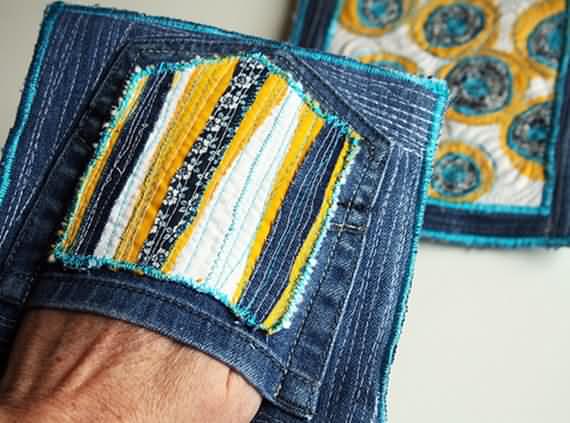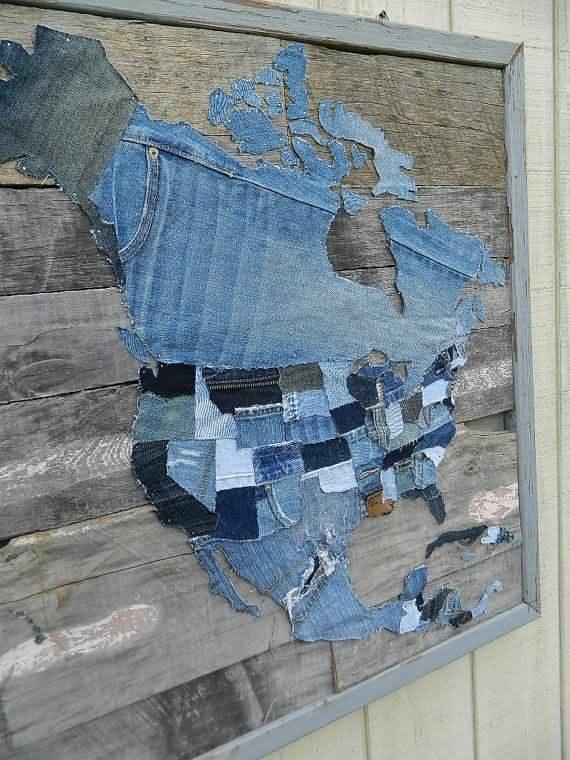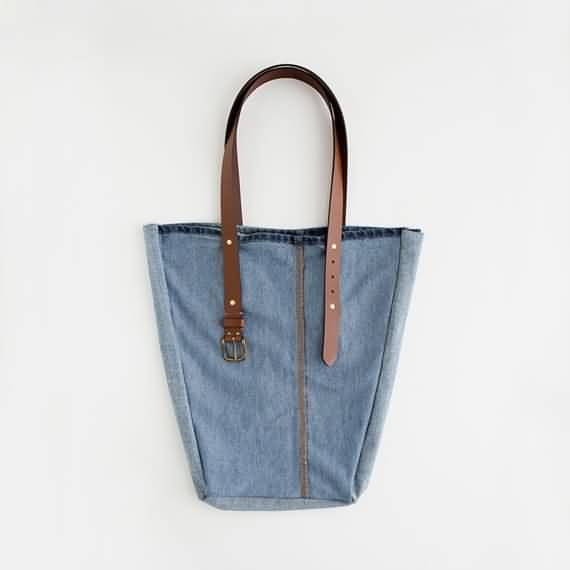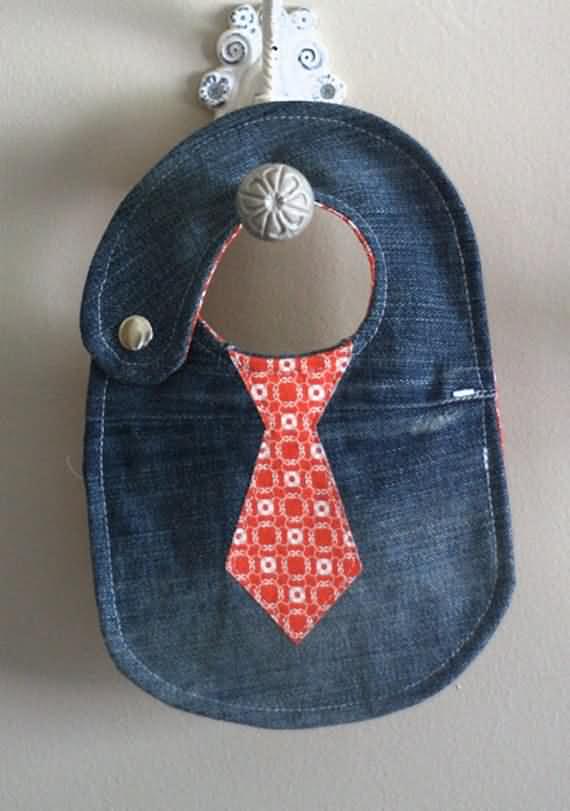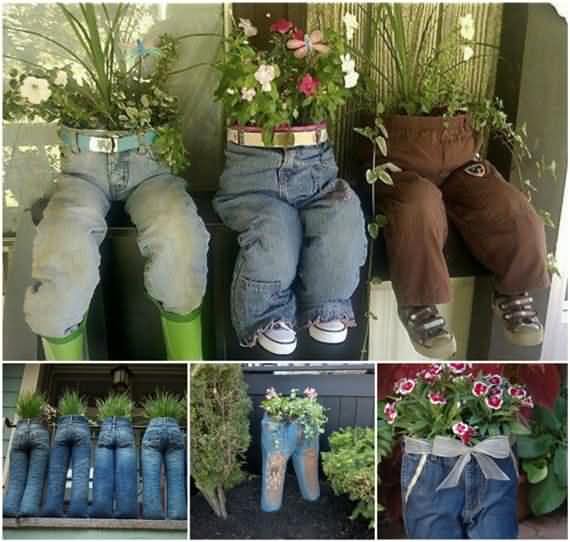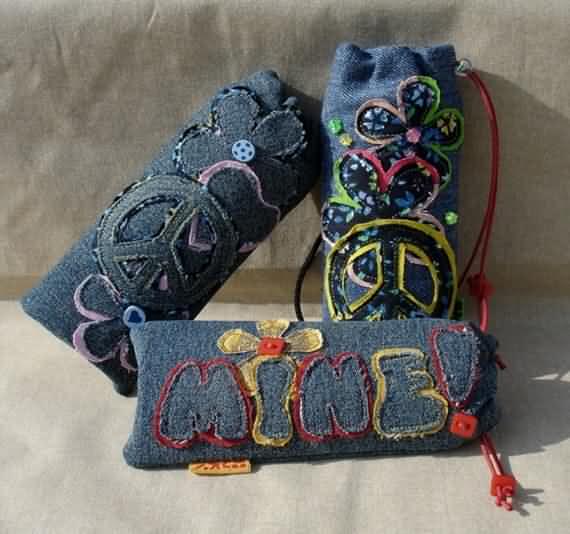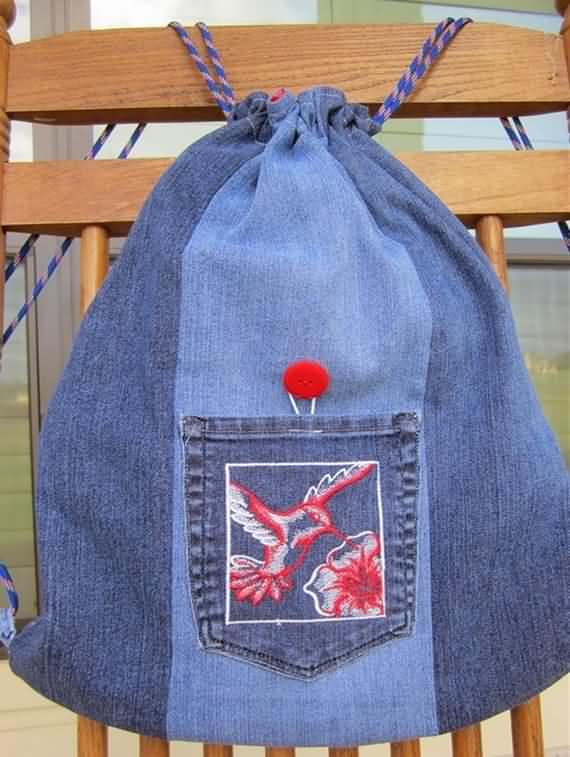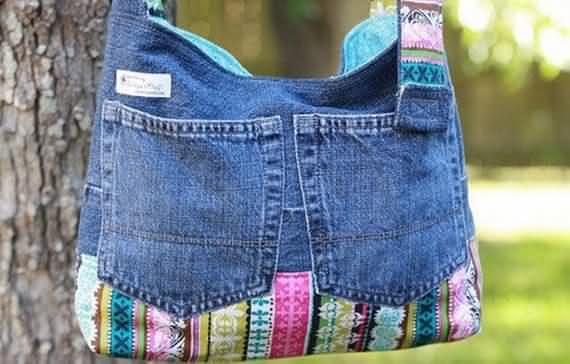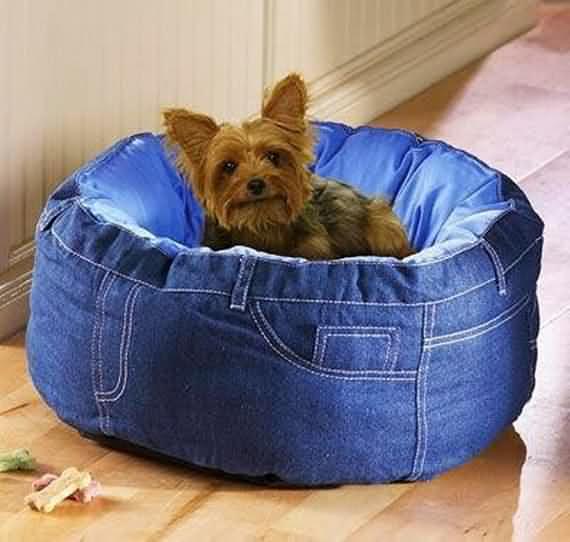 Recycling Ideas For Old Jeans
Old Jeans Recycling Time
Every body who reads this article has at least one pair of jeans or may be more than one. most people save they jeans because it has a good conditions; few other save old jeans because they thought they could do something with them or use them in the future. Some others keep them because they remind them with old days and skateboarding days. Some people think that the old jeans already retired but this is not the truth. With recycling the old jeans you can feel the same joy of happiness by it's new look; and you will see flashback of your lovely memories back to live again.
Nowadays old jeans can do a lot of creative things; which became one of the first-class ways to up cycle and reuse this kind of cloth you do not need or may be you don't put on anymore for a long time. Because of jeans is super durable material; you can use and make all kinds of creative things with it. You can start from all kinds of desk accessories, all kinds of pads such as a baby pads or kitchen pads, storage, refashioned items like skirts or hot shorts to jewelry, purse and hair accessories, those old jeans have some serious potential use value in the future.
If you're wondering what you can do or what you can make with old jeans, you've found the right place to see the most fabulous collection.
These old jeans can entirely make up a lot of crafts and there is no need to spend a penny or more on these easy crafts.
4urbreak have brought you some these amazing and awesome crafts ideas of recycling the old jeans. You can also get inspired with some of these easy handmade ideas using some of these images and ideas.