Best Easter Table Setting Ideas
are always changing from time to time depends on what you have to put it on the table and your budget too. But there is always some stuff you can use it or even reuse them again and again and again.
Easter is a holiday for joyous gatherings and delightful meals with your family and friends; so fun and inviting table decorations are a must-have. it start from the place settings and napkins to ornaments and centerpieces, the way you dress your brunch table; or your dinner table this Easter can make the occasion feel more lively and festive. Rabbits, birds, candy, flowers; and eggs are just an amazing handful of decorative Easter elements, any of which can be used as beautiful table motifs even by spreading them any where on the table.
You have to admit that there is no Easter symbol is more iconic than the Easter bunny. So placing ceramic bunny figurines; or even wood bunny on your table this year will bring cheerful ornamentation to your family gathering. For more fun and tasty variation on this beautiful theme; you can use some of chocolate on bunny's shapes; and chocolate eggs shapes too. You can also scatter Easter eggs around the bunnies as if they are carefully hiding them for children to find later.
The perfect decorative eggs in quaint little nests are another great way to dress up your Easter table this year and every upcoming year. You can use any plain boiled eggs for this theme or those eggs you have dyed it with your family; and friends or you can use even some of your drawled decorated eggs.
To help you find or devise a theme that you and your guests will love; here are some different of Best Easter table setting ideas for your table.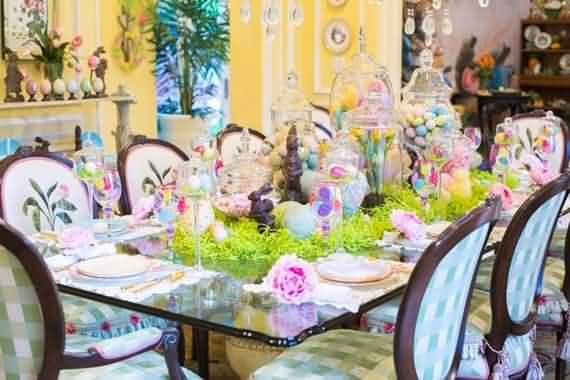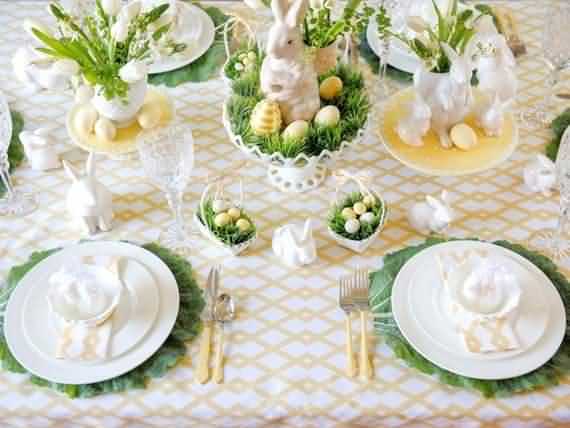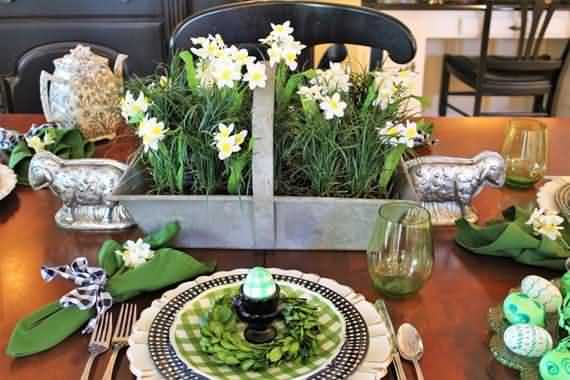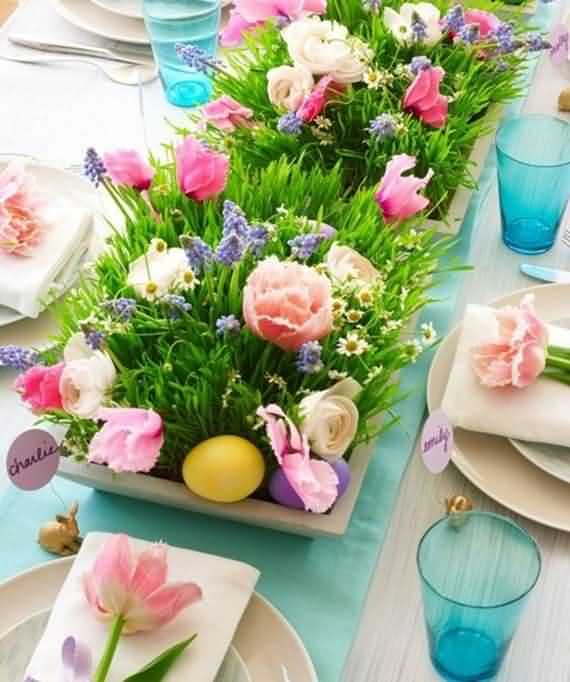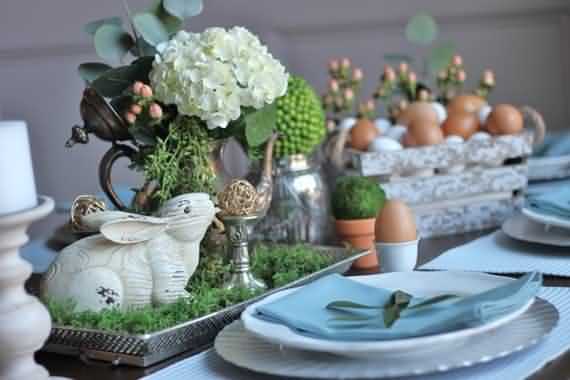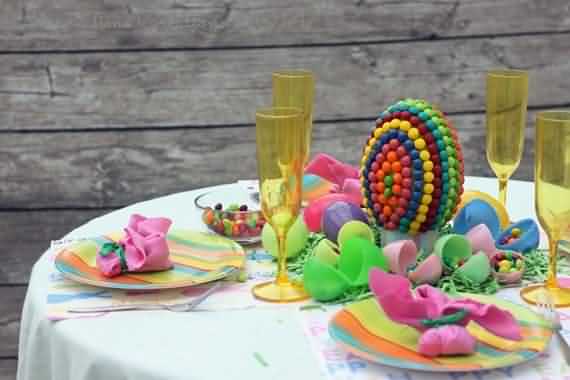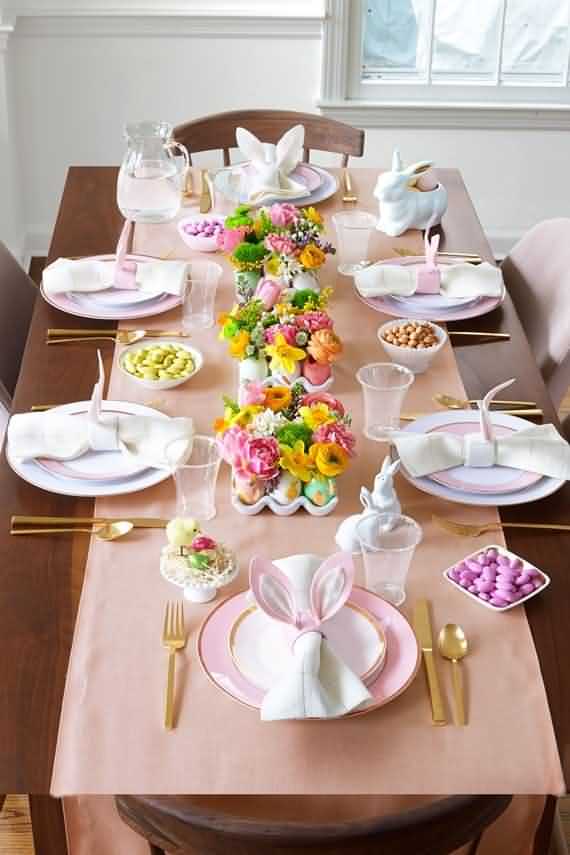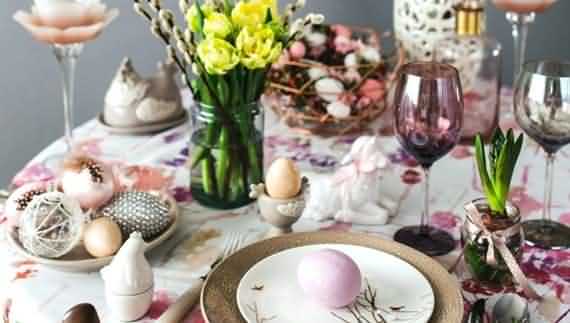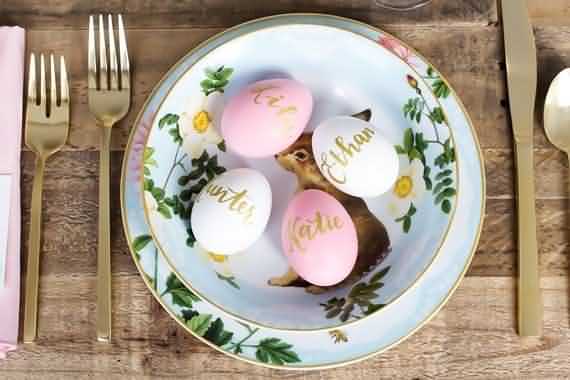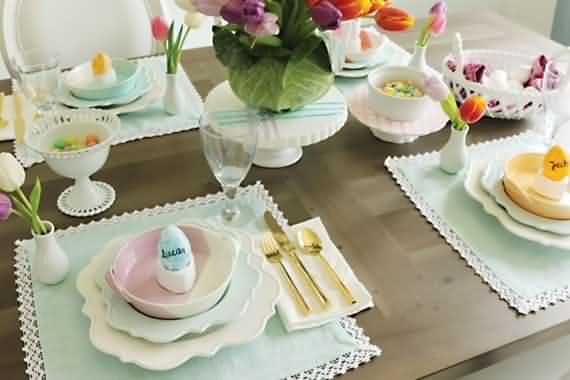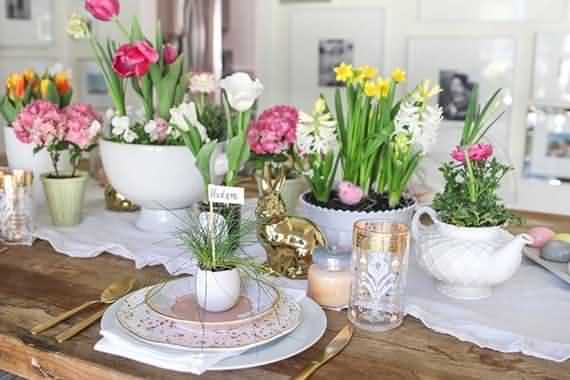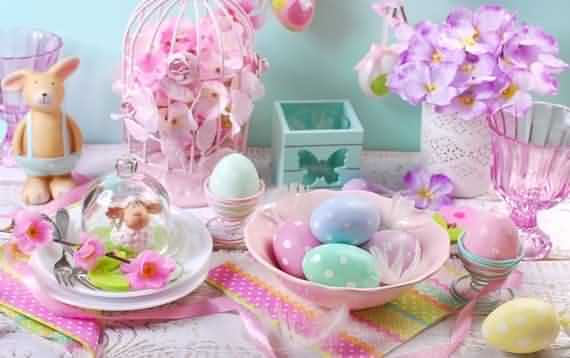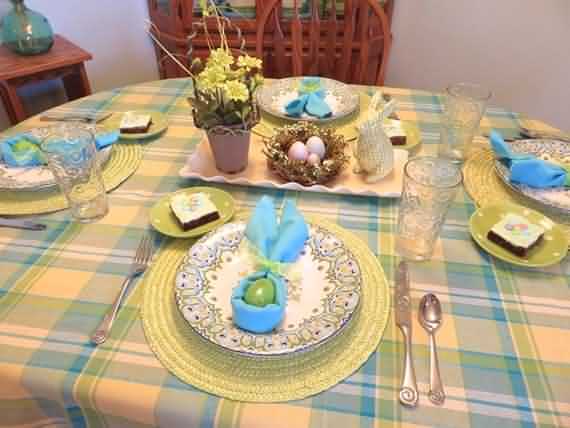 Easter table setting
How to choose your best Easter table setting ideas
It's up to you to use real or fake elements on your Easter table but there is very important thing these elements must looks real to your eyes and all of your guests eyes. Keep that in your mind, using some carrots to decorate your Easter table this year will provide topical charm. To perfect this theme, complement the orange carrots with some colored plates; and ornaments finished in complementary with Easter colors such as green, orange, white, and delicate shades of pink. You can feel free to place a ceramic rabbit around the carrots for a playful look. Most of the children will love having Easter bunnies eat alongside the family.
Hens are symbols of the nurturing and lively mood of Easter; and spring, so you can also decorate your table with real roosting hens; and if you don't like eating hens you can use table with some hens made from ceramic, wood; or glass which can give your table decor a nourishing feeling. And you can also add some hard-boiled eggs are part of the meal and it can also be fun and engaging, especially for all of your kids.
Candy, chocolates and other sugary treats are every child's favorite part of the Easter holiday so don't forget to give the kids a treat this year and make the sweets an integral part of your table's Easter decor. Plus all that, this theme can also help some motivate reluctant children to finish their dinner; if you promise to let them eat some of the candy afterward.
Hunting eggs in the yard is a classic Easter activity and it's also fun for both children and adults, and by placing some eggs in Easter baskets as a part of your Easter brunch table or dinner table with Easter eggs will turn this essential part of the holiday into a pleasant decorative theme and also as a special gift for the kids.