Decorating Your Garage For Halloween
Trick or treat! Halloween season is on its way don't you think it's time to prepare your house properly? This year, take the brooms out of your garage and twist up some twine for a Halloween garage extravaganza the kids and the adults will not forget!
Children are trying to decide what costume they are going to wear while trick-or-treating, and you are probably trying to decide how to decorate your house for Halloween.
The possibilities for this spooky holiday are endless, and the good news is. There are many ways to convert your garage into the spookiest place, a spooky witch's lair, or just decorate for a Halloween party. Below are a few ideas on how to turn your garage into the best haunted place ever. Decorating Your Garage For Halloween it's very easy and affordable too.
Circus
You can use this theme as a great idea for your garage design. As what's creepier than clowns? Try adding some red to the theme. add glowing eyes to your idea. As glow sticks typically last no more than eight hours at a time, it is always good to keep replacing glow sticks consistently. Keep moving the cardboard tubes around periodically during the month of October to haunt the kids. Don't glowing green eyes remind you of the creepiest clown!
Insects
Stretch gobs of batting inside the garage or over the garage door in every direction and use thread or string to hang scary plastic bugs, spiders, and snakes from every web. This can make a great spooky atmosphere. Adding some sound system can be very effective for this theme.
Monster's house
Who doesn't love monster's house? It's our forever favorite Halloween movie. Now start styling your house as the famous creepy house of the movie. Try to craft some paper made eyes and scary mouth. Ps, including the teeth.
Then stick them on your garage door to give you the best decoration. You can even improve it by picking up every motion-censored talking head, witch, ghoul, monster, and goblin you can find. Hang them all on the garage door that's it. On motion, they will all scream, holler, and cackle at the same time. By that you have the best talking door in the neighborhood. Don't forget to tell your friends about Decorating Your Garage For Halloween.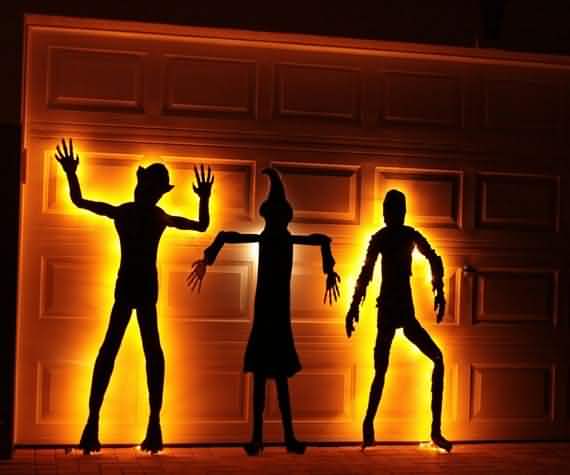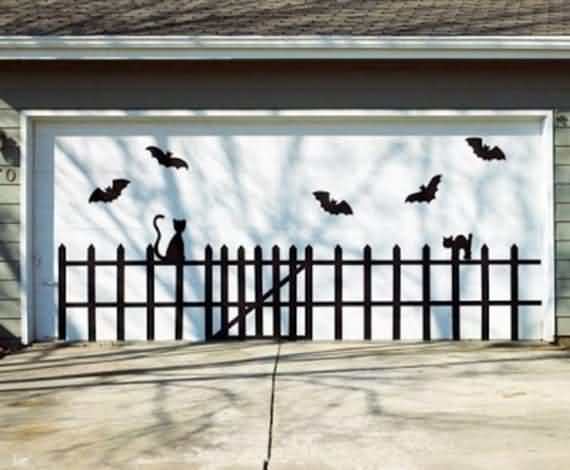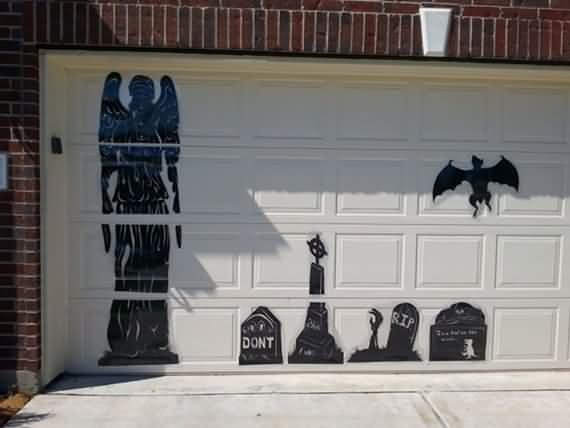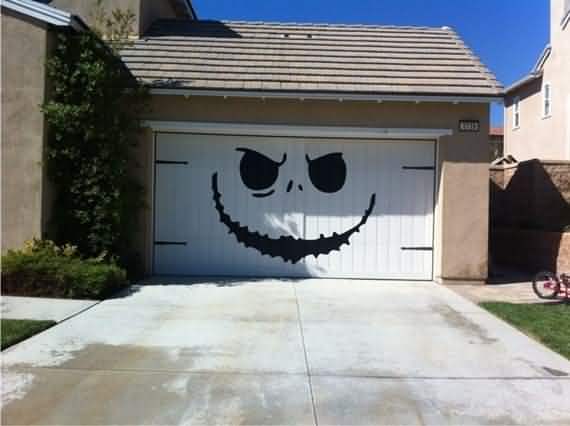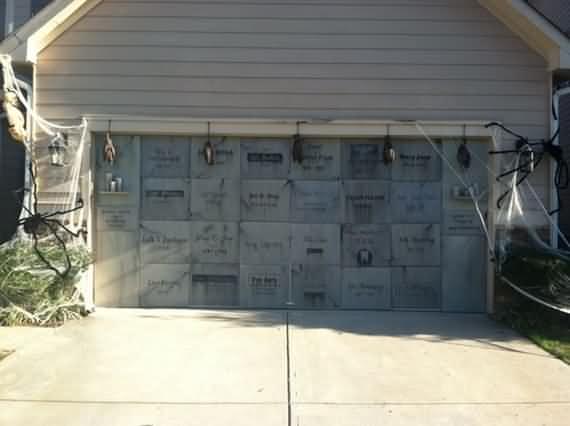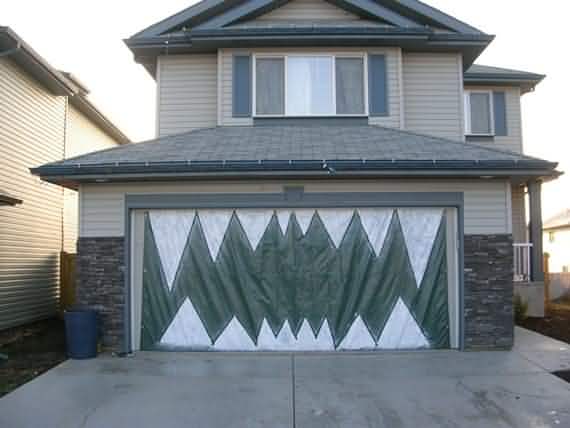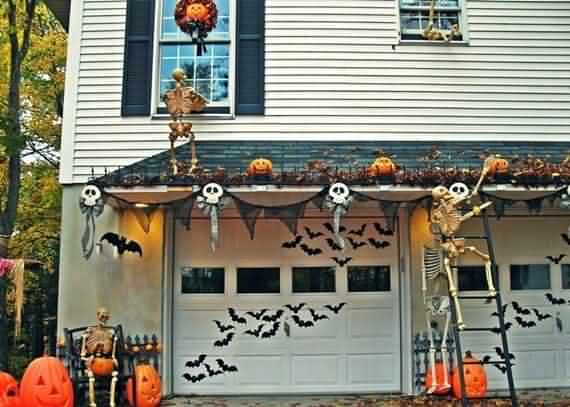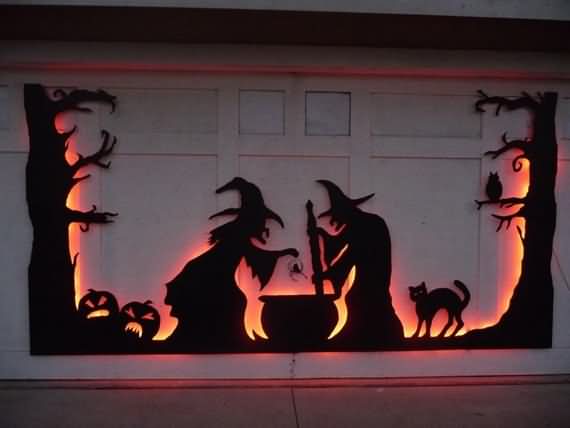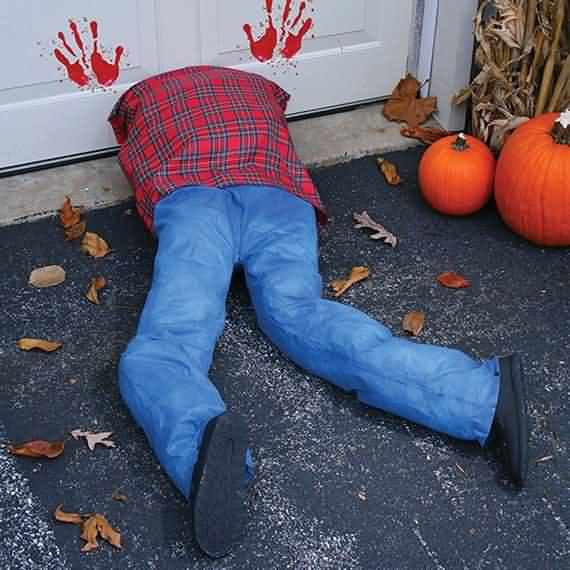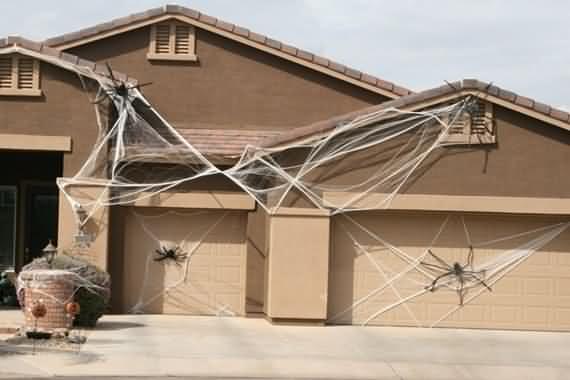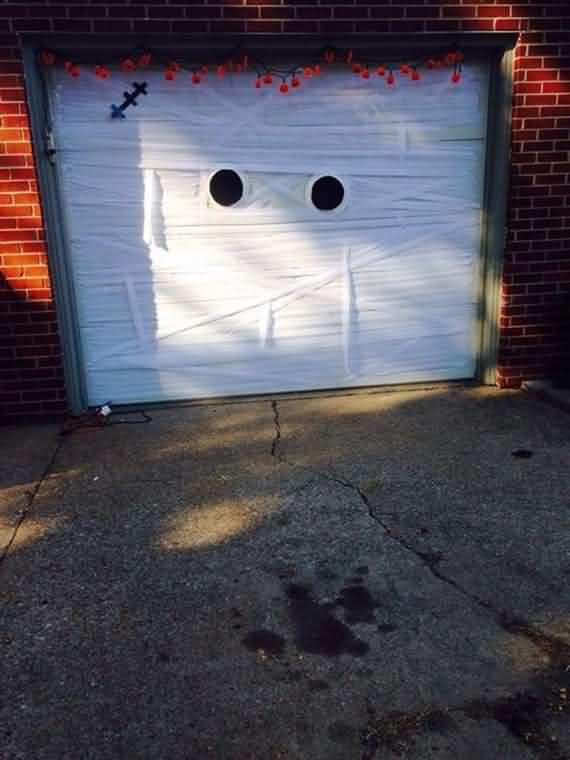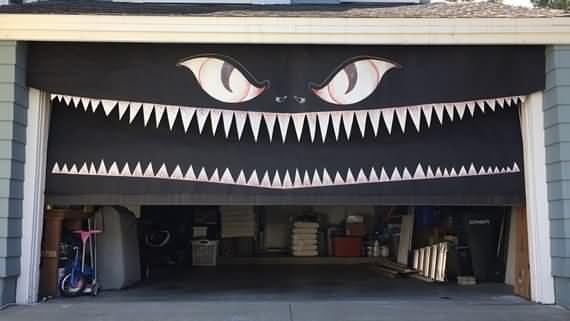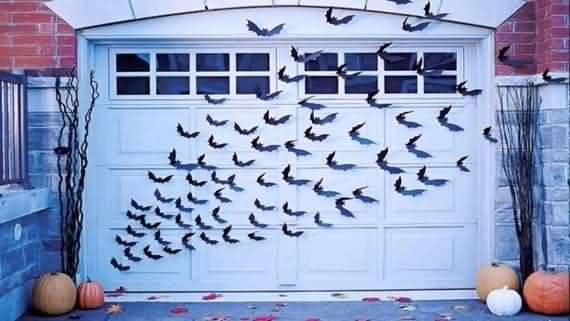 Decorating Your Garage For Halloween Time
Garage door victim
This idea for a haunted garage this Halloween is a novel one for those who prefer to add a little gore to their decorations. To provide scares for the children coming to your house during trick-or-treat hours. Create a real-life mannequin. Dress it up to make the mannequin more realistic. Put the mannequin in the garage with the bottom half sticking out from under the garage door. Put some ketchup or red paint on the garage door to add a gory effect.
Decorating Your Garage For Halloween with Tomb
Arrange spooky props like tombstones and coffins, cobwebs, dripping ketchup, dead flowers and fake corps to your fake tomb. This theme is unique, different and great. You can also make zombies dress code. Illuminate the scene and any moving or glowing decorations with a strobe light or black light. The odd lighting will also keep your guests off kilter and make them think the decorations are even spookier.
Decorating Your Garage For Halloween with Giant spider web
I think no one wants to get caught in a spider web made by spider man , especially not inside a haunted house… lol. It's very easy to weave a simple web and place them around your haunted house perimeter or to block off certain areas you don't want guests to enter it just like your garage for example.
Decorating Your Garage For Halloween Movie night
If you aren't a big fan of gigs and parties and if you just hate noise and loudness, you may just use this great idea for your Halloween night. Play horror movie soundtracks or eerie sound effects. You can also lighten the mood by playing classic Halloween songs. You need to pay more attention for the snacks. Try making them more designed. As edible eyeballs, corn candy, jelly worms and blood colored ranch.
Decorating Your Garage For Halloween with Bones
Finding bony hands and mounting them onto your garage will definitely scare the kids. Get at least ten fake hand decorations, Mount the fake hand decorations on the garage with mounting putty. These fake bony decorations can provide a creepy effect, and they are a cost-effective way to convert your garage into a more haunted area. You can use movable ones to creep out every passenger passing by you garage door. Decorating Your Garage For Halloween is one of the best thing in Halloween.