Easy DIY Homemade Christmas Decorations
are very famous things to do it yourself in Christmas time of the year. As the thanksgiving preparation time start closing its page and its creativity; it's the official time to get into the Christmas spirit; and it's time to start new page by switching to Christmas page time and its creativity; and you may want to feel your holiday spirit rising, there's nowhere better than putting this magic energy into making your marvelous decorations for Christmas..
As you know that; Christmas time is a very unique and special time of each year. We do wait from year to year with joy; excitements and happiness to do new decorations every year. Christmas is always about gathering family, close friends, Christmas decoration, partying, great favorite food and gifts.
If the Christmas decorations are now getting expensive and you don't want to spend a lot of money in it; so why not make your own?
I think it's the most suitable time of the year to start your affordable easy DIY homemade Christmas decorations; either you done it by yourself or with your family.
Holidays can't be holidays without you making them as festive holidays. You are the only can festive them right; so don't spoil your Christmas by waiting for the Christmas spirit to manifest itself; you have to make your day.
Probably the best way for the Christmas holiday inspiration is to start decorating your Christmas tree first; then to decorate your house from inside and outside. And for sure if you want to some fun you can take one step further and make them all by yourself or if you want to have so much fun and create unforgettable keepsakes in your lifetime you can spend that time with your kids making these decorations.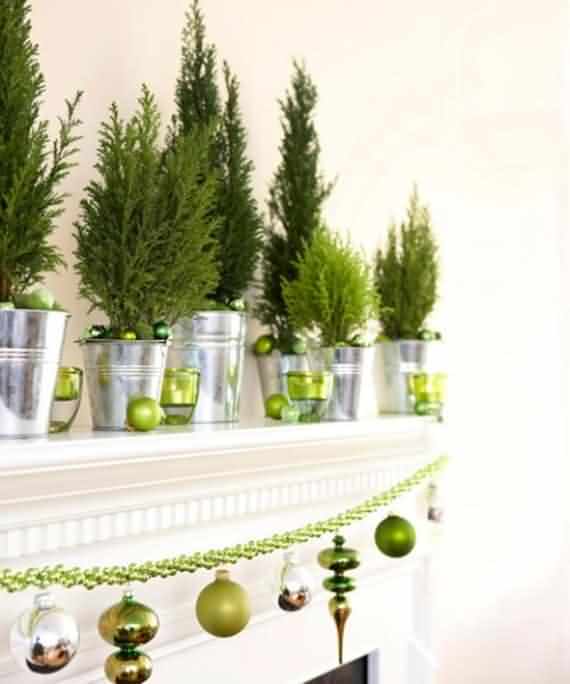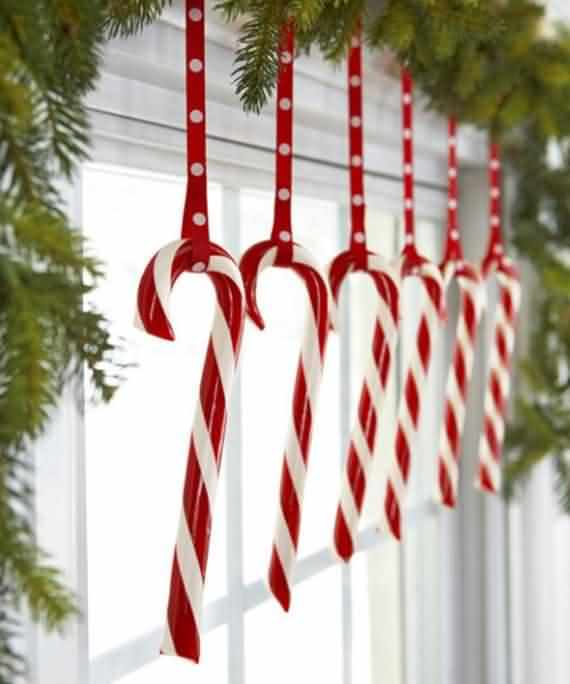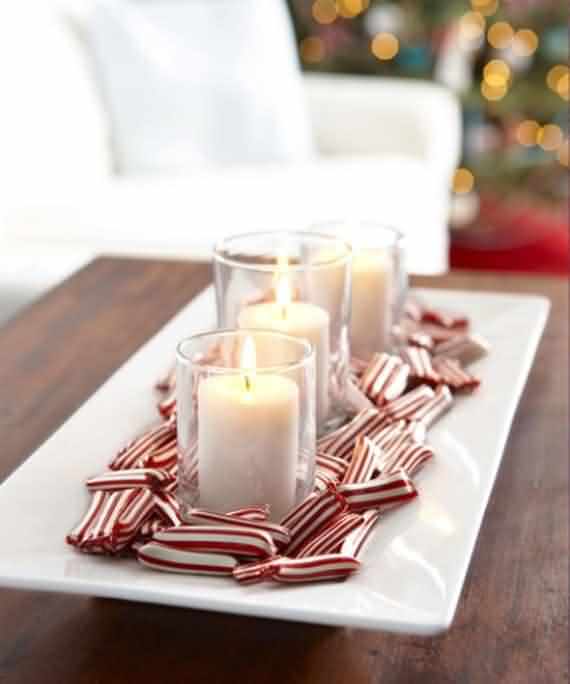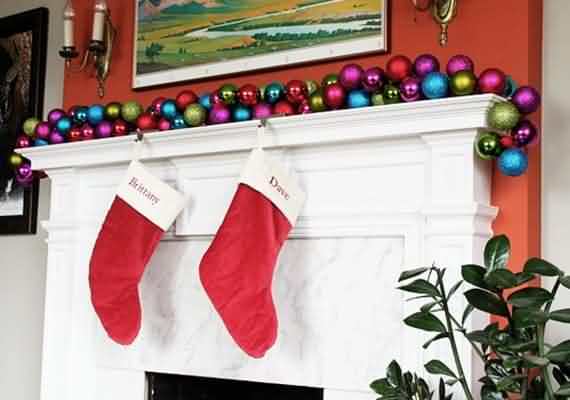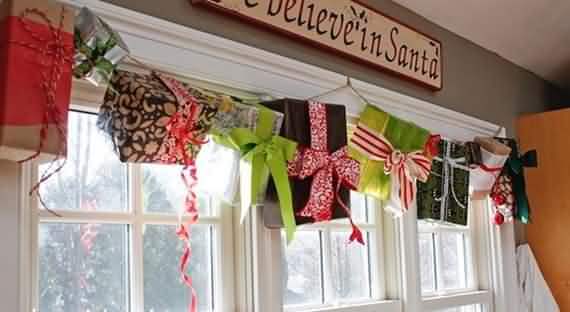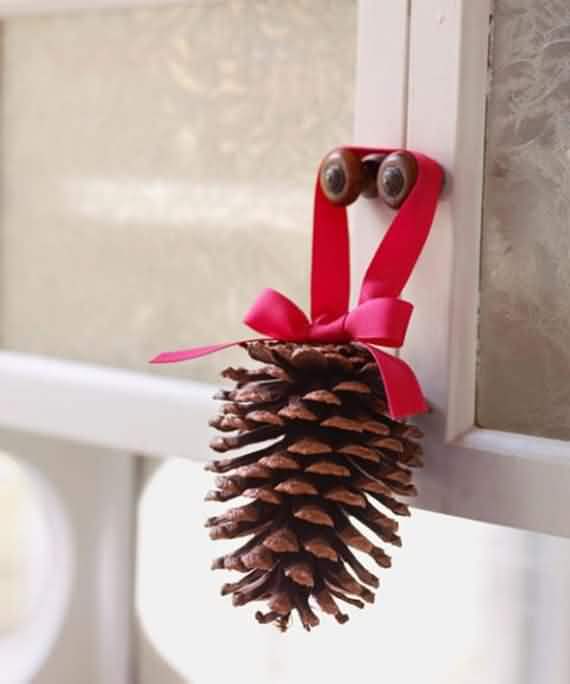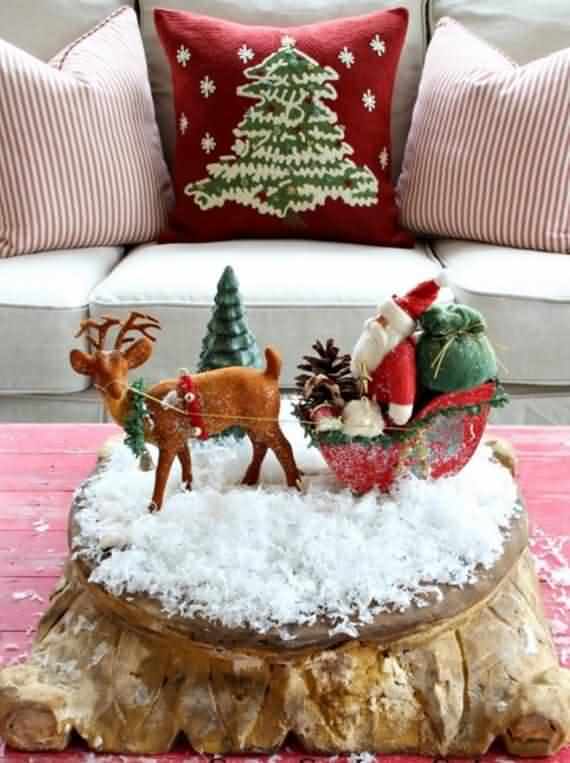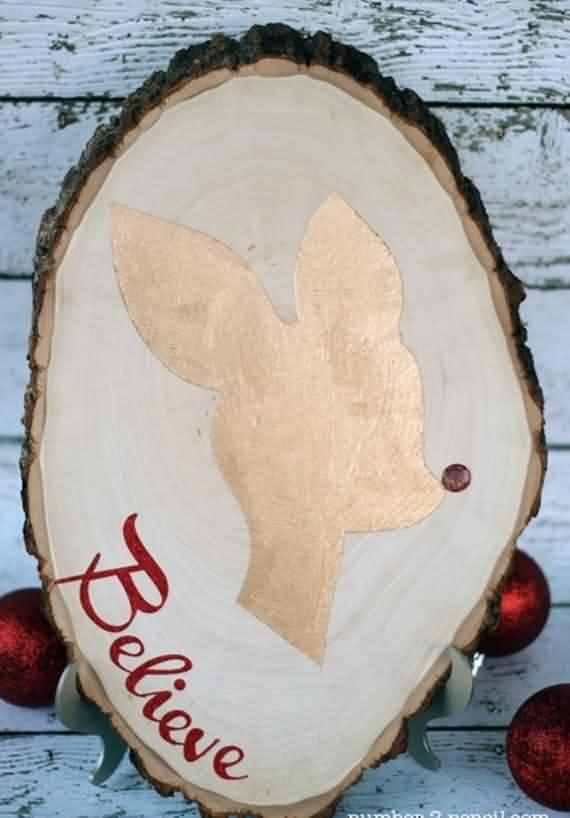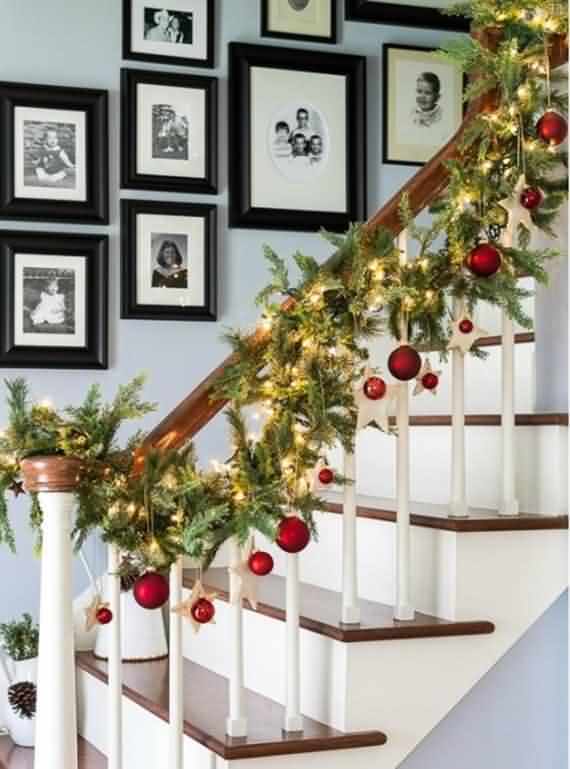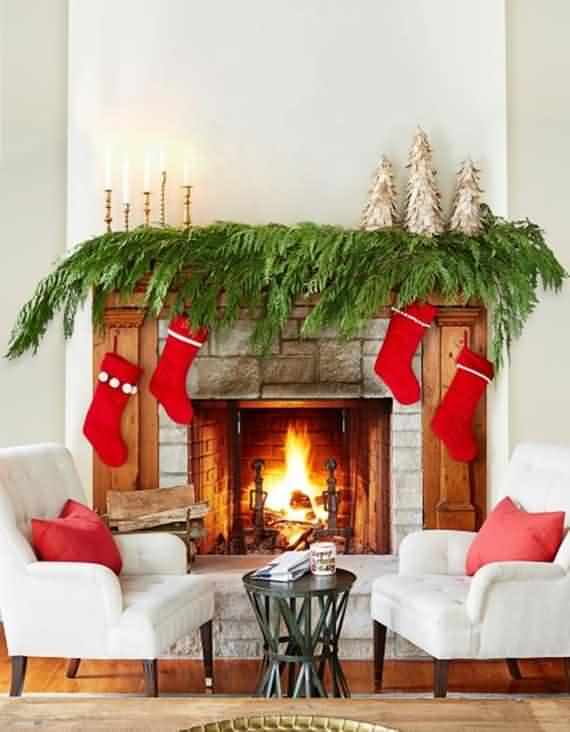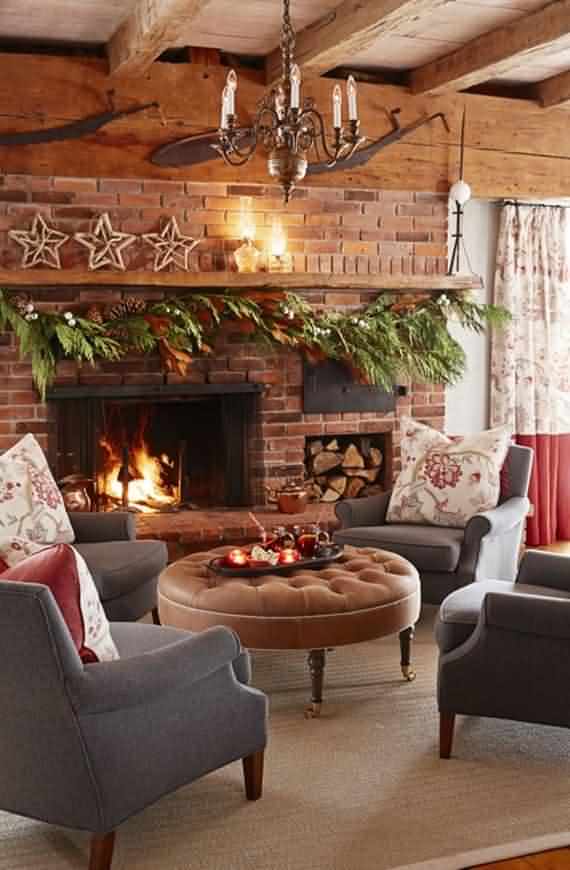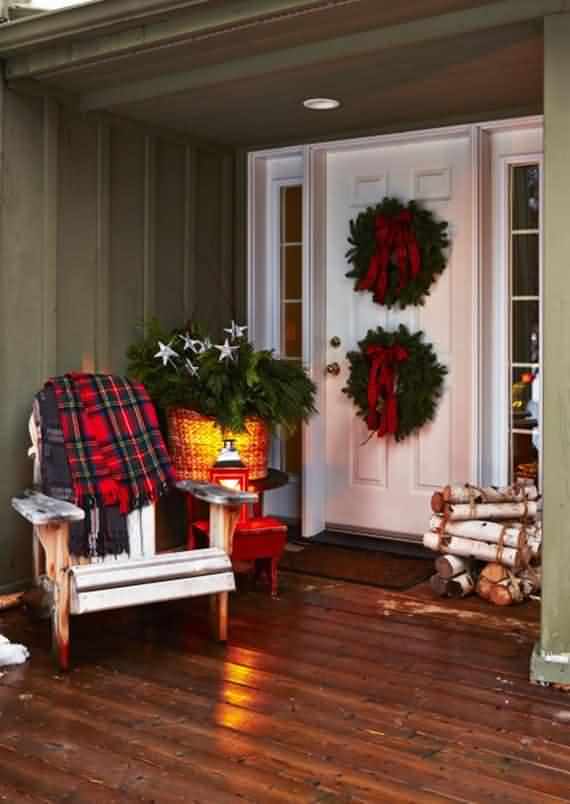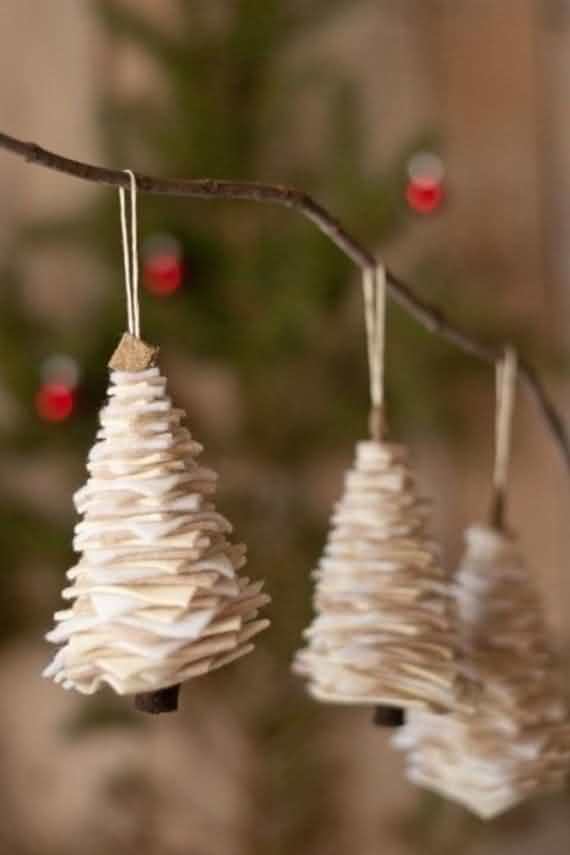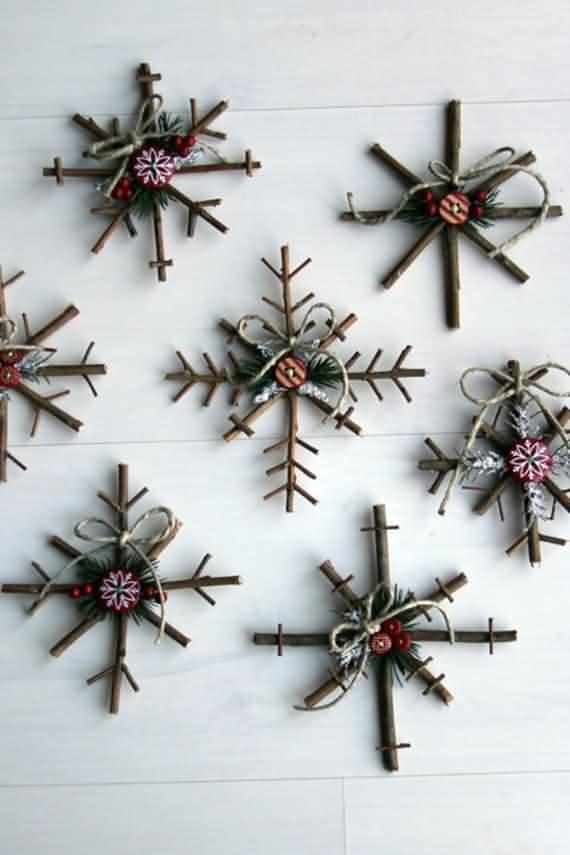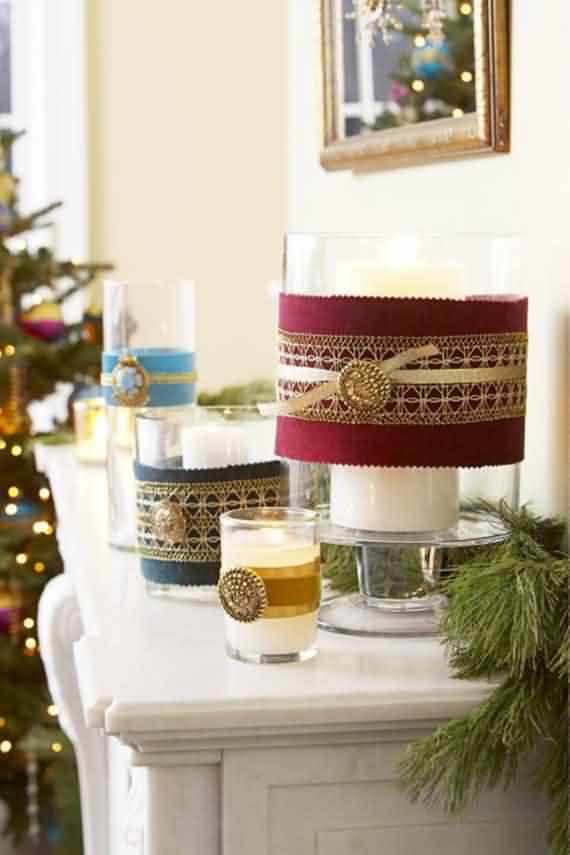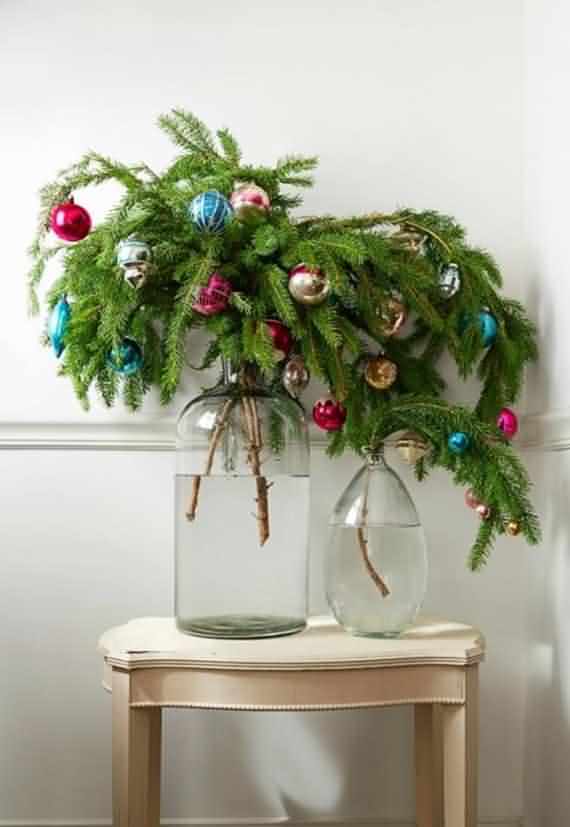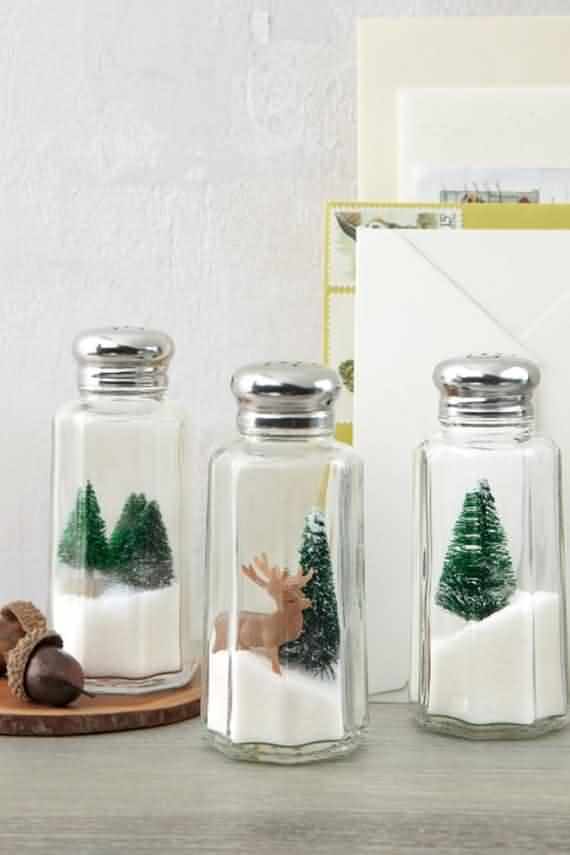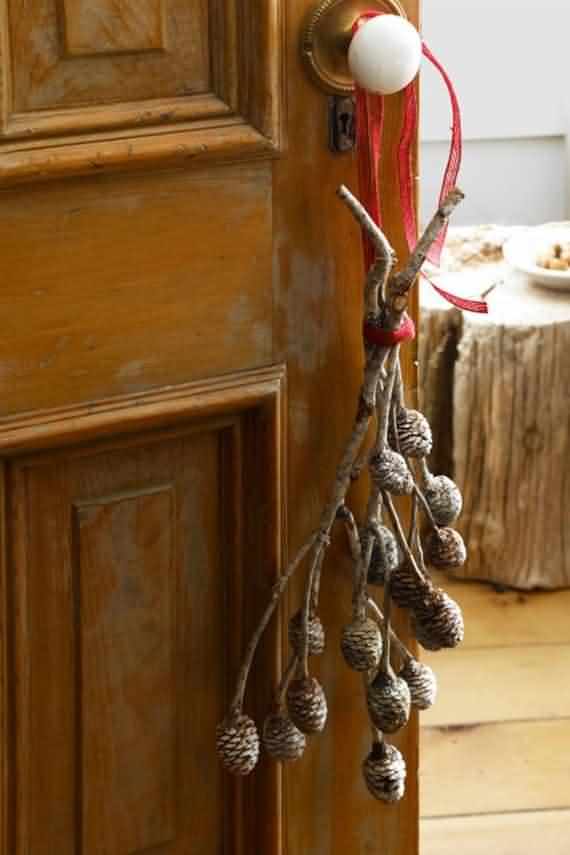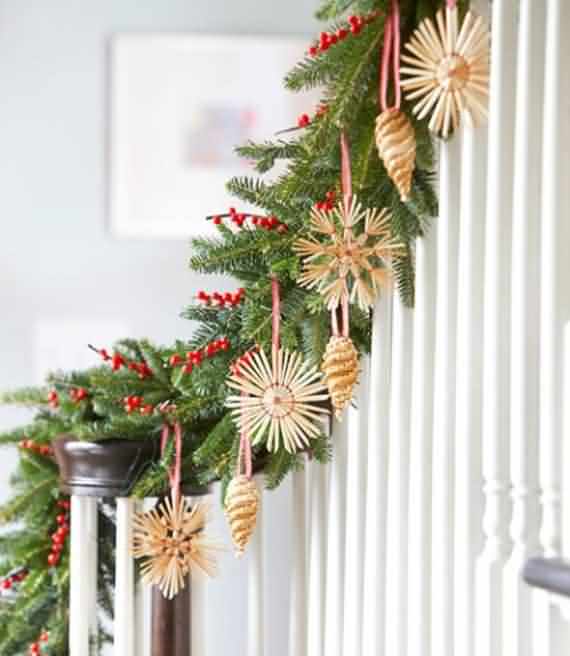 DIY Homemade Christmas Decorations
Using nearby items for Christmas
It's a perfect time for you to show every body your creativity; and how you are craftsman. Any body can use anything in environment and use recycled anything in it to make amazing recycled DIY Christmas crafts. It's a great way to save a lot of money and you will help the environment too.
You can easily dip one or more pine cones in gold or white paint (either partially or all of the way); or use a mixture of water, glue, and dip them in glitter for an amazing sparkling effect. Then you can place them on side tables or use to fill bowls and baskets.
We've got a great thing for you. We've collected amazing ideas from all around to transform your home into an amazing centerpiece for your unique holiday.
Christmas Ornaments are the main element for the decoration especially at Christmas time; you can't find any house without a Christmas Ornaments. Because it's easy to arrange, decorate and also easy to be recycled.
Snow globes are neat thing; everybody loves to see it; ourbestbites.com will show you how you can do it at home.
Candy canes are easy craft you have to put it on your list of Christmas decorations to make, because all kids love to see it and eat it.
Crystal snowflakes it's also easy craft you can do it your self and hang it to your window; stevespanglerscience.com will show you how to do one.
Christmas wreaths are easy things to hang on outdoor, chair, fireplace or even on your stairs; and you also can put a floating candle in a jar with some artificial vine garland; or you can put balloon everywhere.
Finally; it's time for you to create some easy DIY homemade Christmas decorations ( diy homemade xmas decorations). Check out the Easy DIY Homemade Christmas Decorations images that may inspire you, and get creative.