Gorgeous Easter Wreath Ideas
are already here with blooming spring nature and it has brought us the lovely sounds and sights of nature. But that is not all that spring will bring us; it carries us a very important holiday in this season of the year which is Easter. This reminds me that we need to start with new Easter ideas; with which will help us decorate our home in a unique, but also inexpensive way.
Easter wreath; one of the best things about it is that you can make an inexpensive one that reflects your personal preference; and fits in with the overall decor of your home.
Forget the Christmas wreaths, now it's all about the Easter wreath and garlands.
I decided to start off with some new Easter wreath ideas; because it is pretty easy to make; and you won't need too much time to set it up. But it is also a decoration that we use on our entry door or entrance; which means that not only people who come to our house will see it; but also people who walk in front of your house everyday will see it too.
Do you want something fun and unique to display on your front door, but you are fed up with all old Easter wreath design ideas you find at the stores every year?
Then you can try out one or more of these pretty and unique wreaths ideas. So you can choose something fun and bright for your filmy and kids that they may like.
Or you can choose something more elegant decoration from these gorgeous Easter wreath ideas. It's up to you to pick up your mind from these Easter wreath ideas features suitable for your favorite symbols of that holiday: Easter eggs, bunnies, flowers, carrots, grass, baskets, and baby chicks.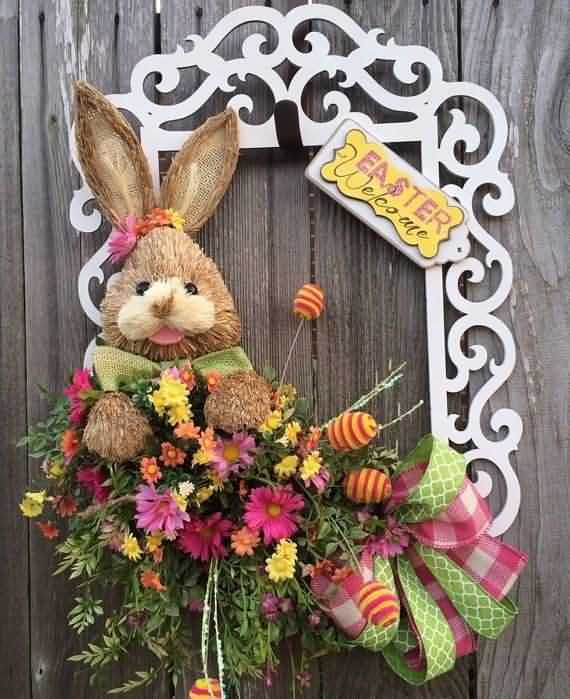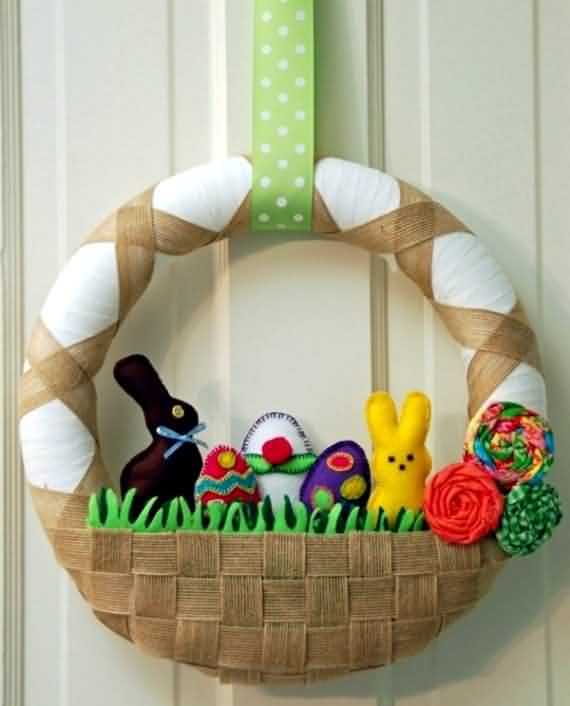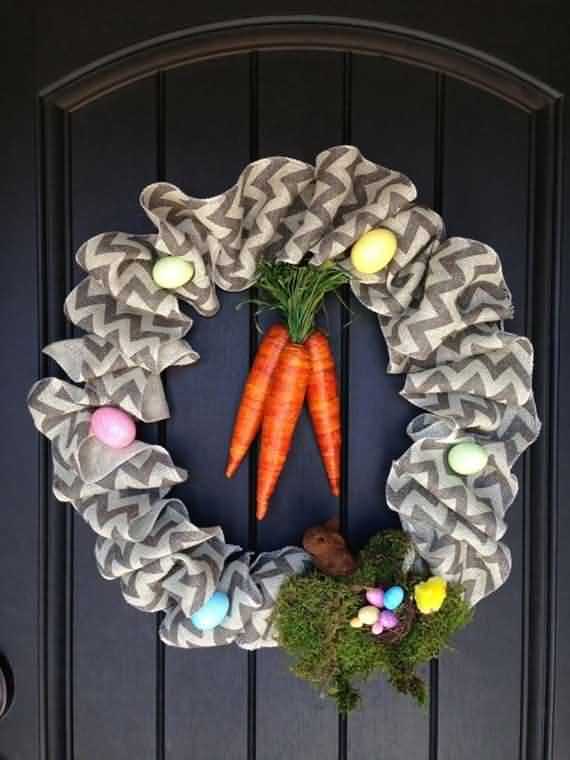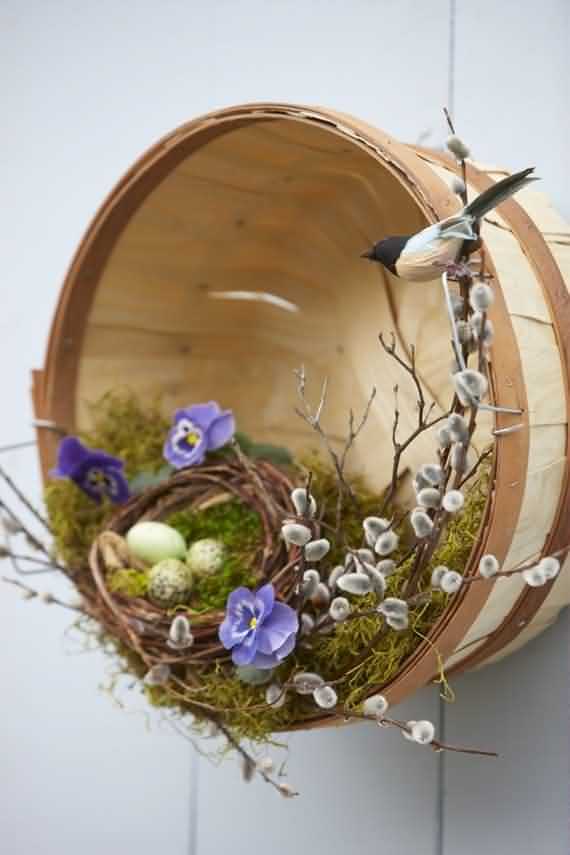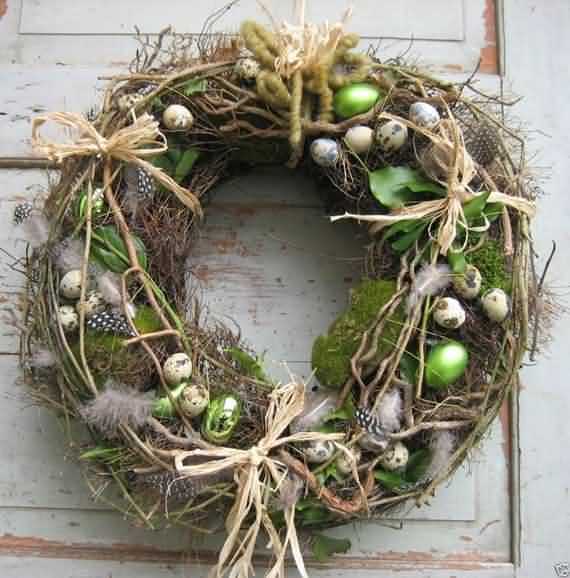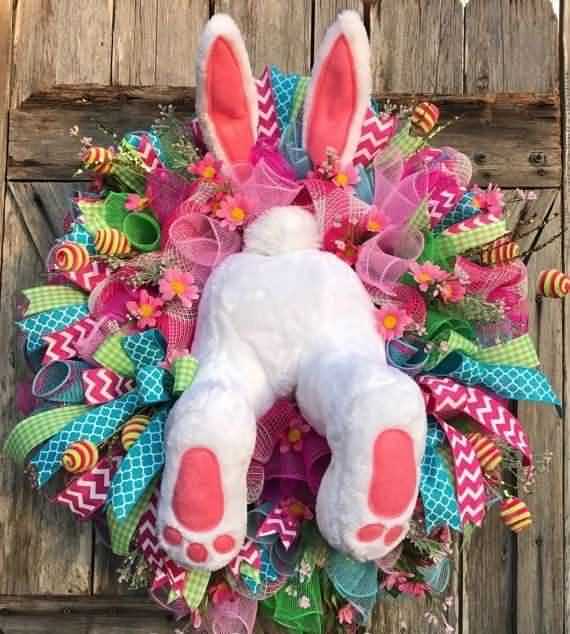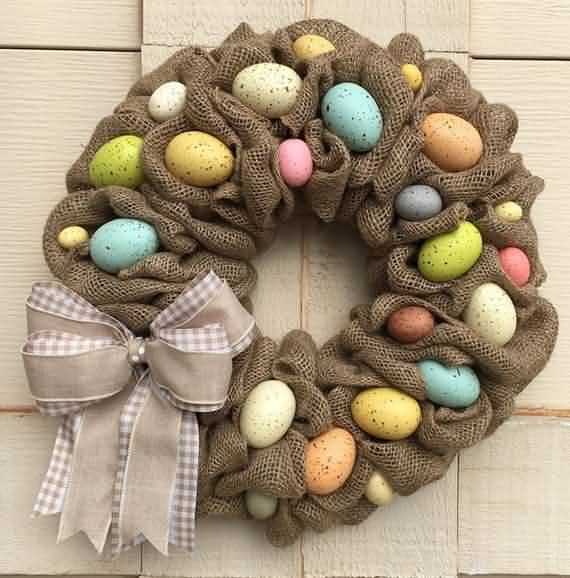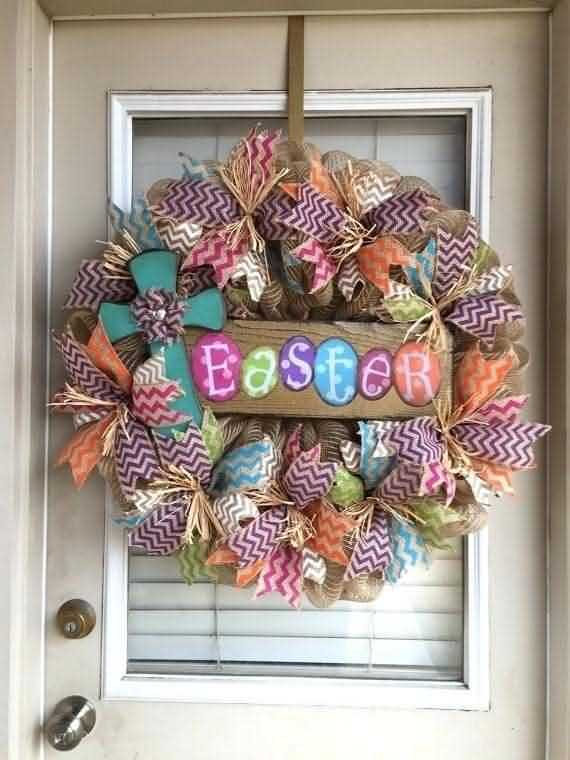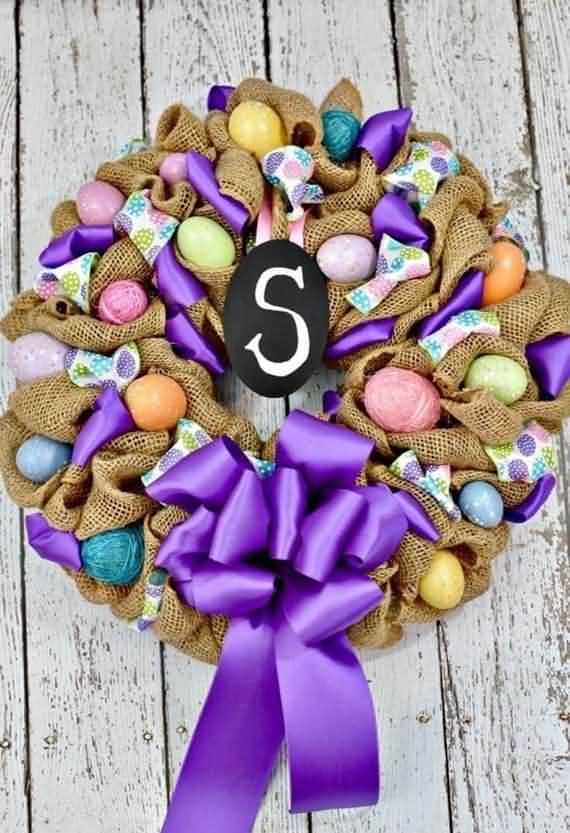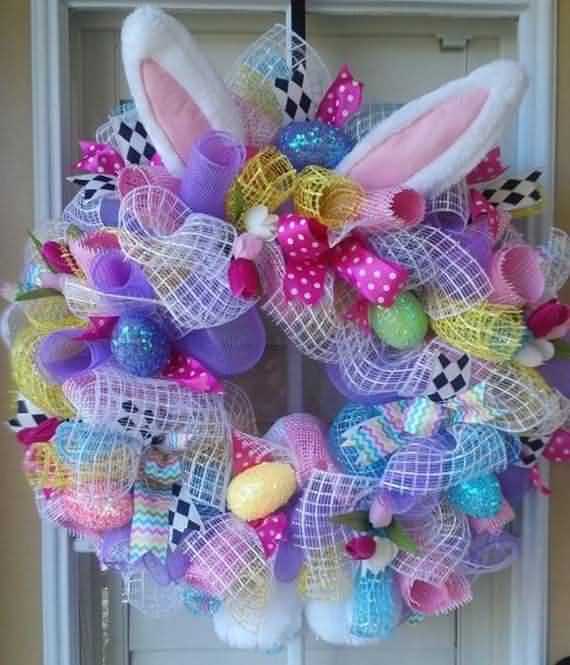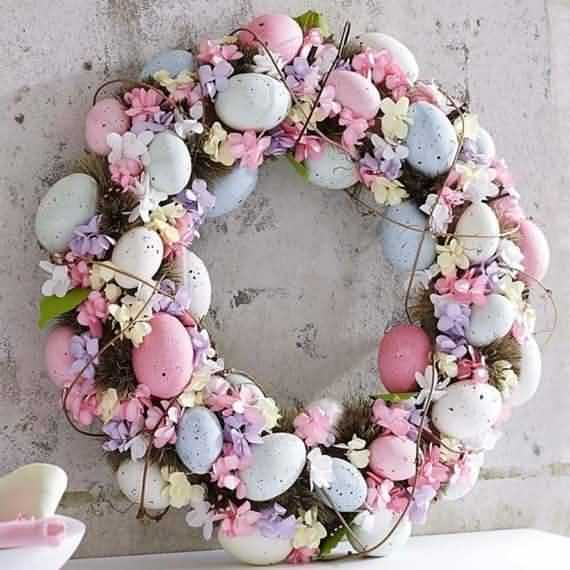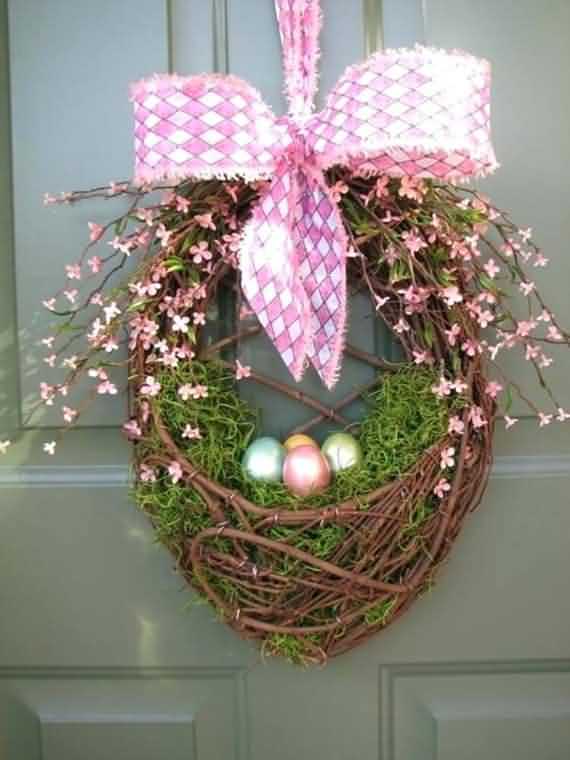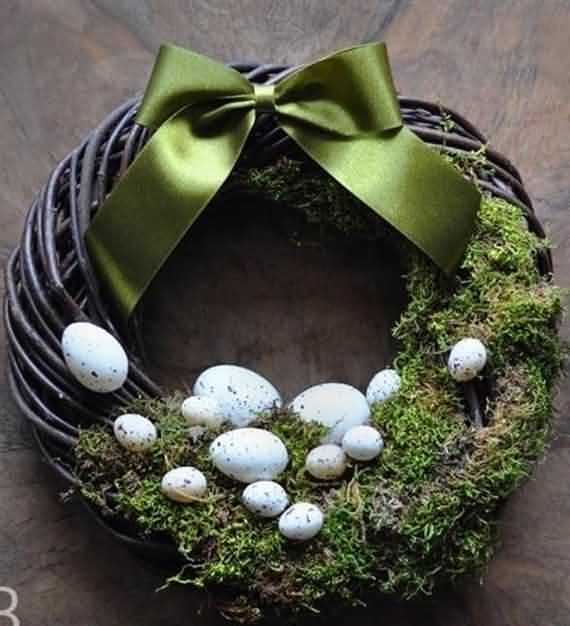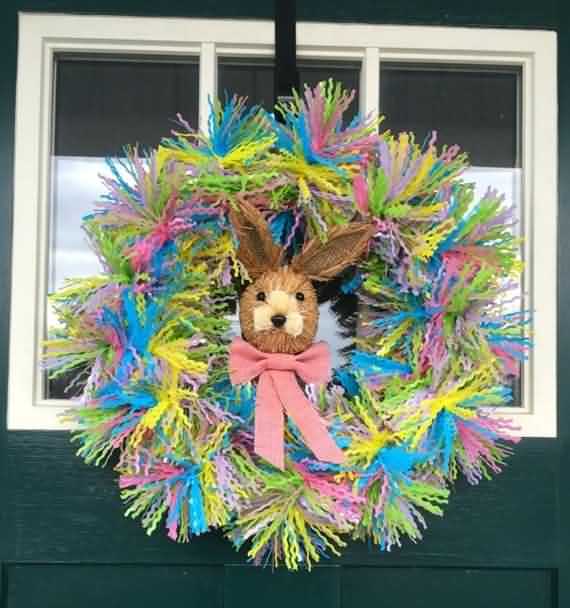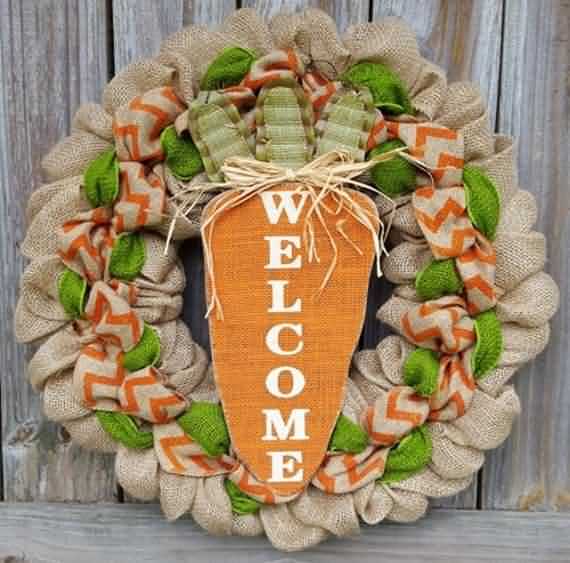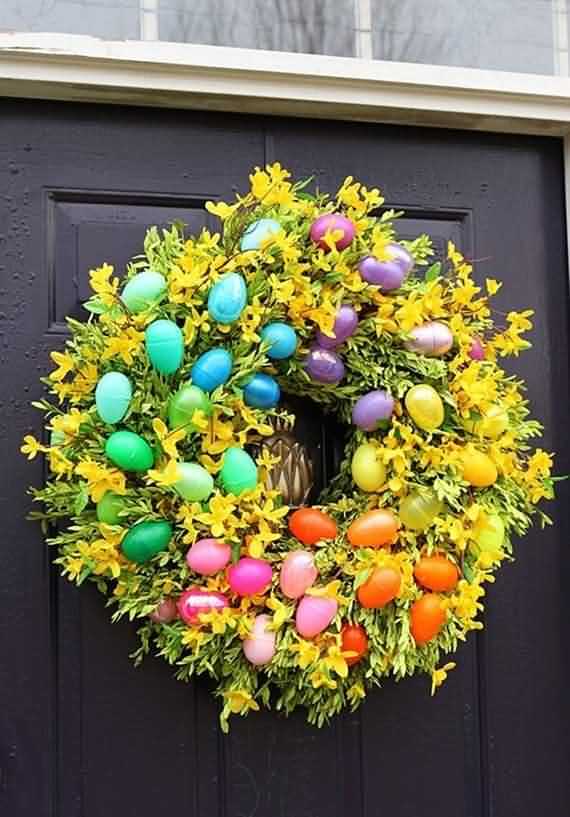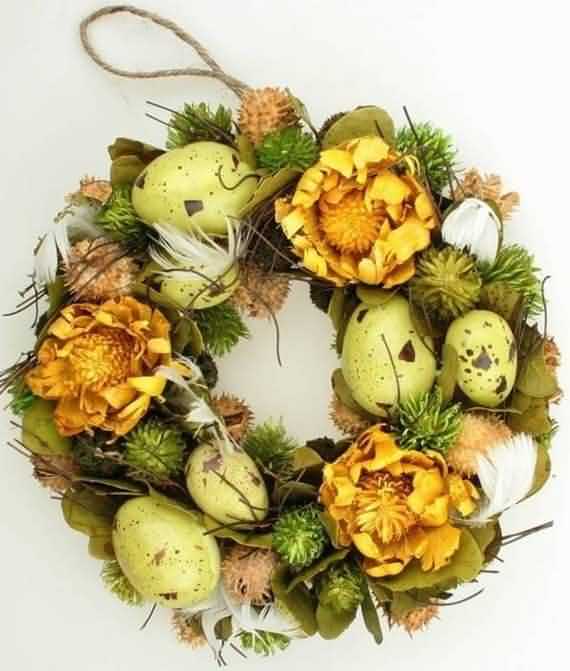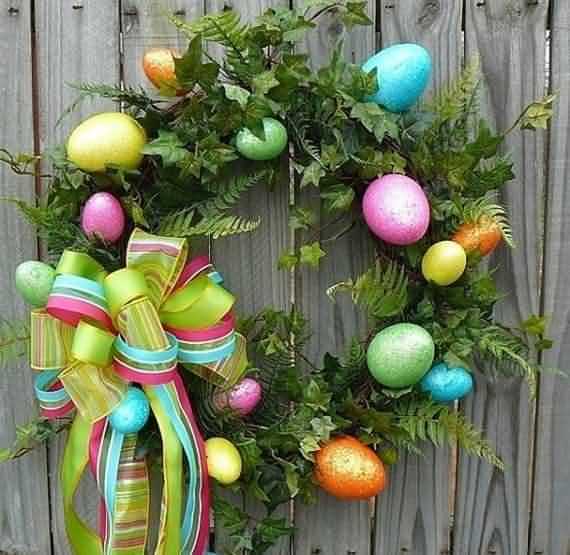 Easter wreath is the best thing you can do for your home.
Decorating the Easter is not that difficult as so many believe. In fact, there are so many ways that you can decorate your house using things that you may already have on hand. If you are that kind of person who normally hangs an Easter wreath on the front door; you are in the right place. We do have a great collection of Easter wreath ideas that are creative, fun and best of all, easy to make.
If you want to hang a colorful Easter wreath to show off the beauty of spring hues; or if you prefer to have something elegant and classy; there are certain Easter wreath ideas in this collection that is perfect for your inside and outside decorating. These Easter wreath ideas may use some candies and other Easter decorations that you can pick up at your local 99 cents Store for next to nothing.
Some other people who like and prefer the complete homemade and use all the supplies that most crafters will readily have available. Whatever your preference and however you want to show off your Easter wreath decorating skills, we have just that kind of Easter wreath for you to make and hang for your home.
Wrapping Paper Wreath with bunny
The wrapping paper wreath is very popular for the Christmas season but you can incorporate the same great idea into creating your own Easter wreath.
Fabric Wreath for Easter
You can easily make an Easter wreath for yourself and then just cover it with spring themed fabric or any color you desire. Well you can leave it plan or you can add anything to it such as egg, rabbit nest, etc…
Below you can see some wreaths ideas that can be used to beautify your home and inject some festivity into your decor.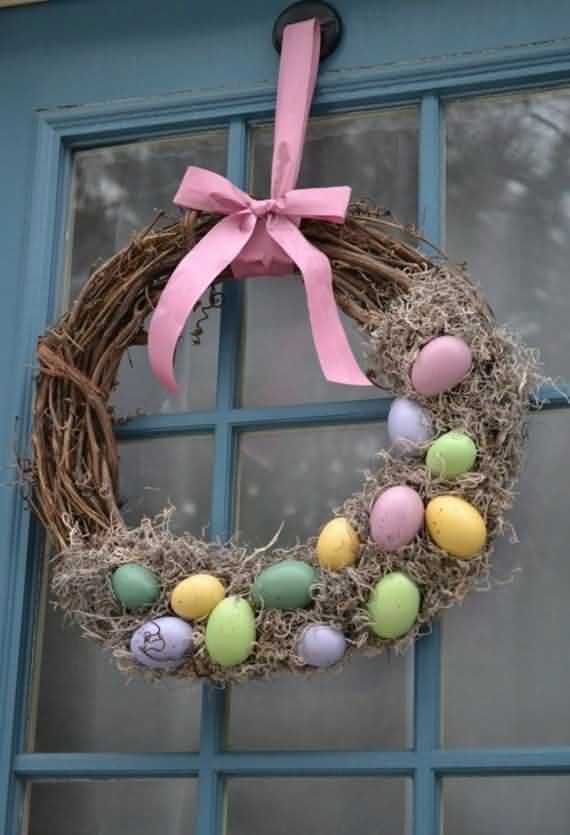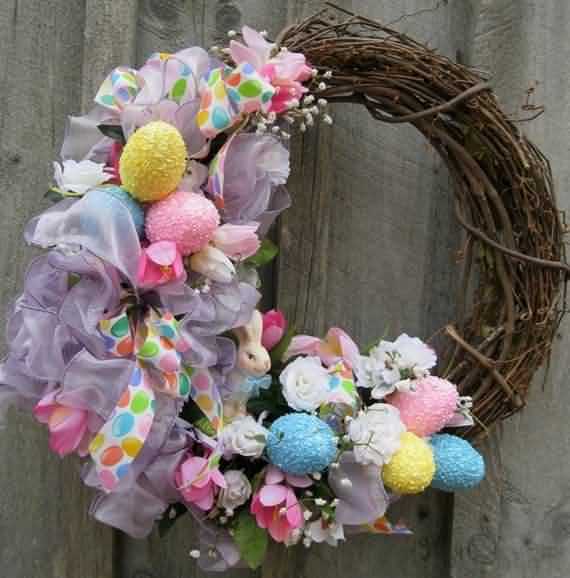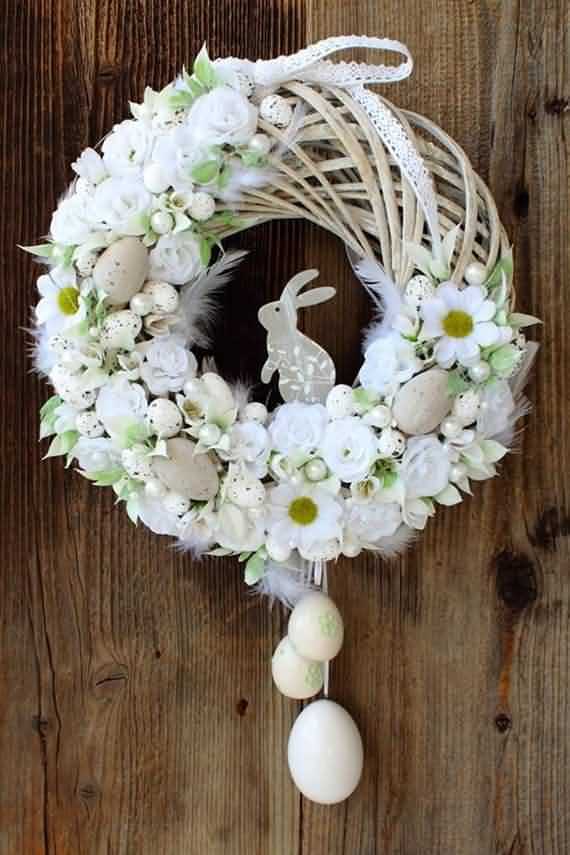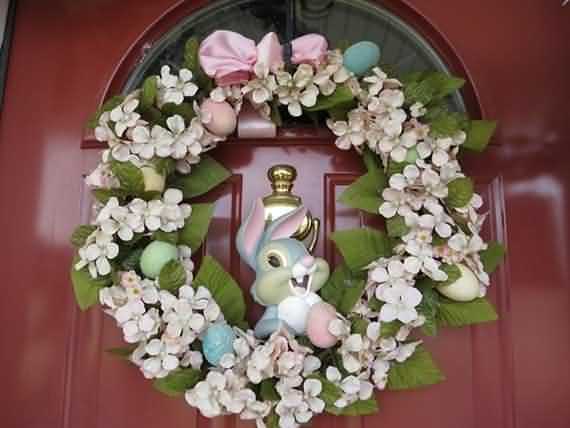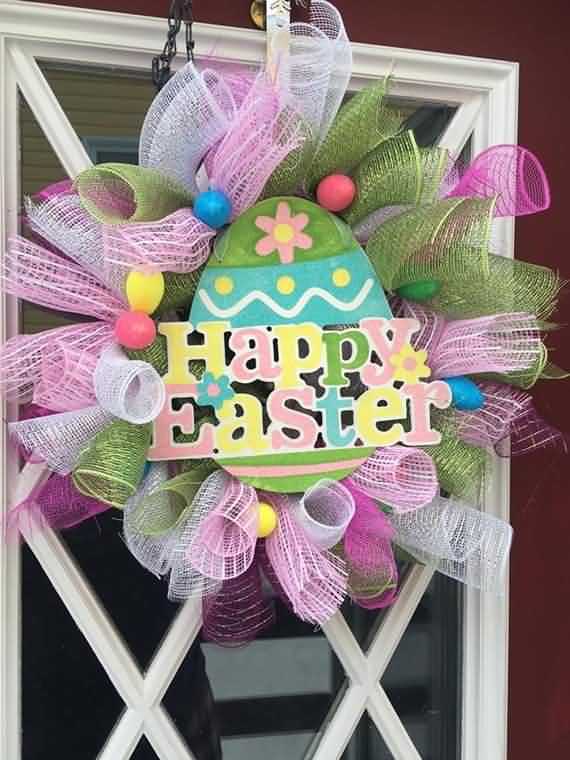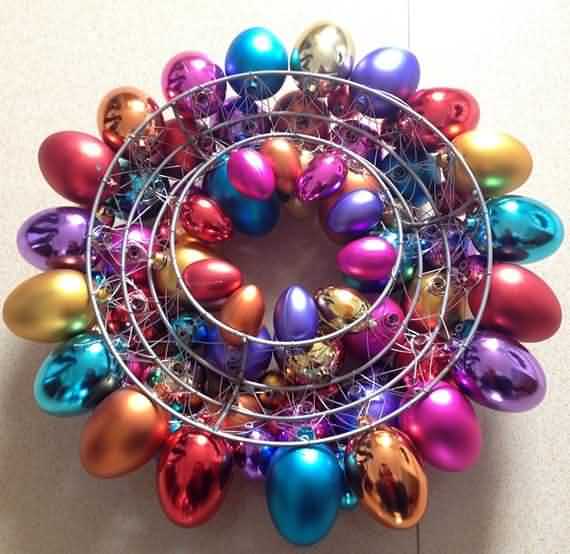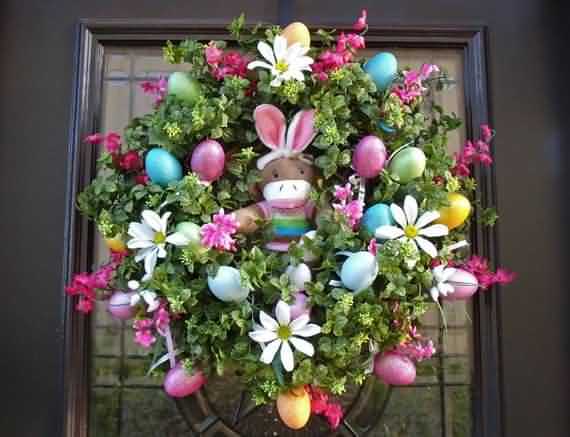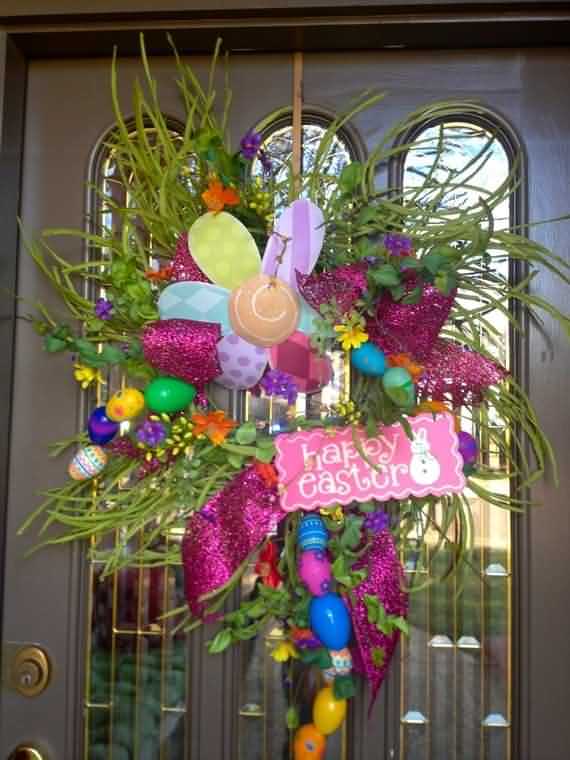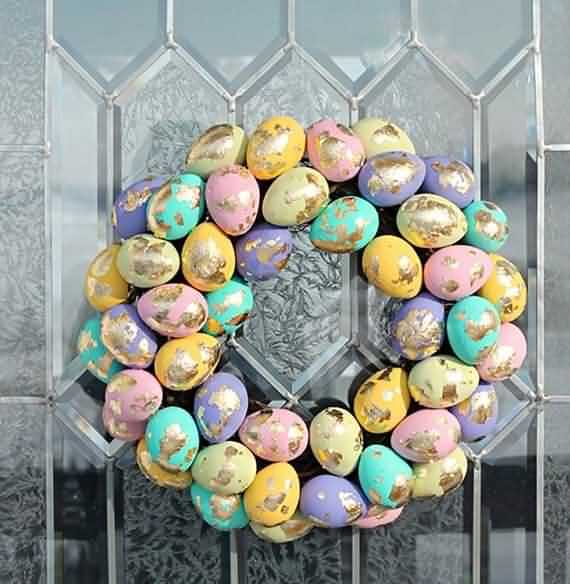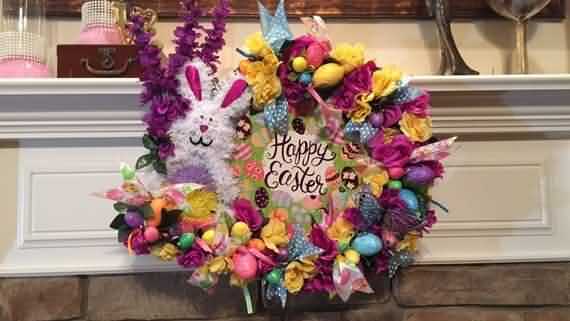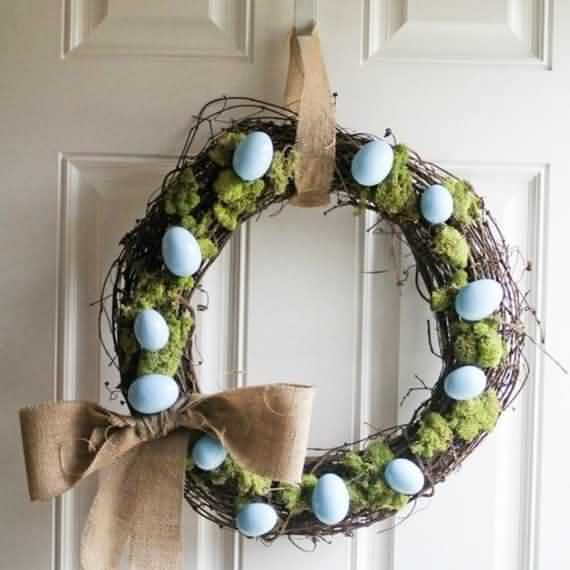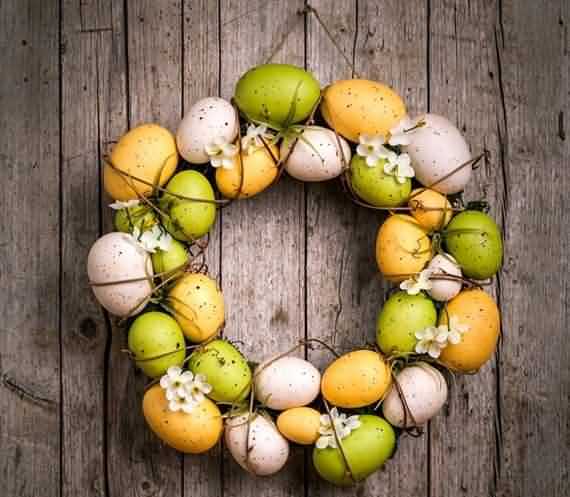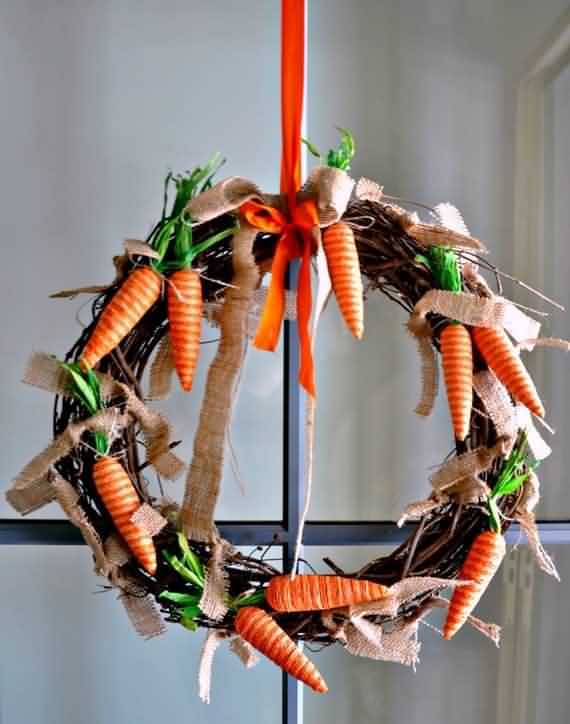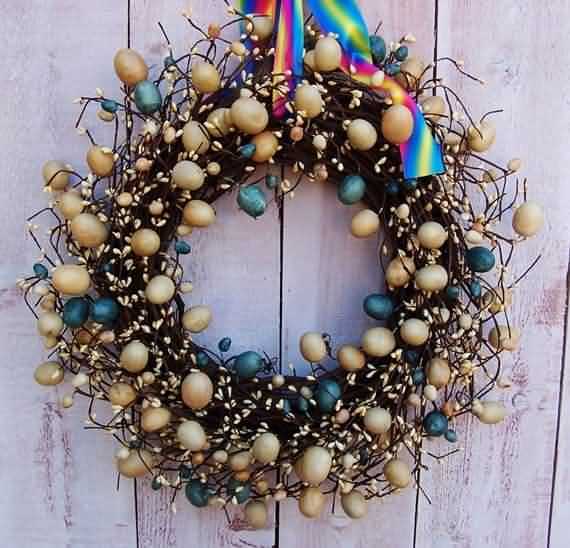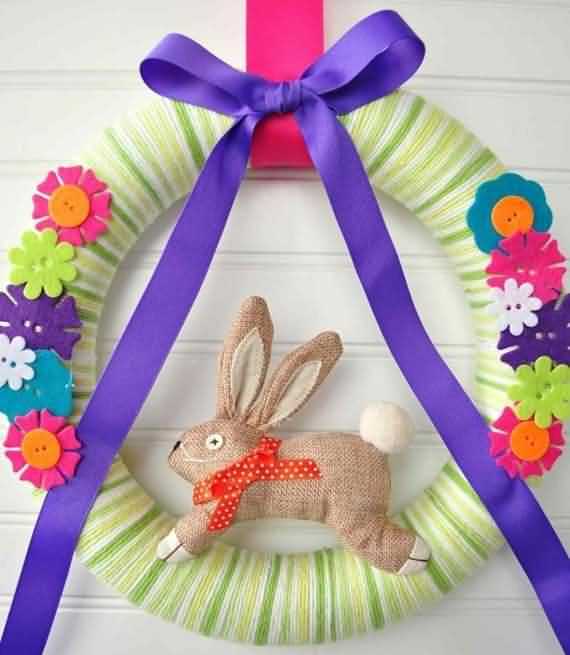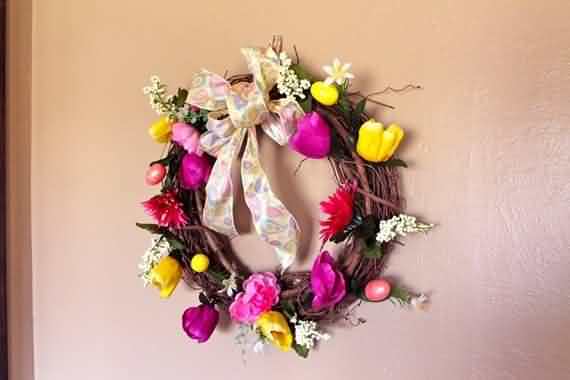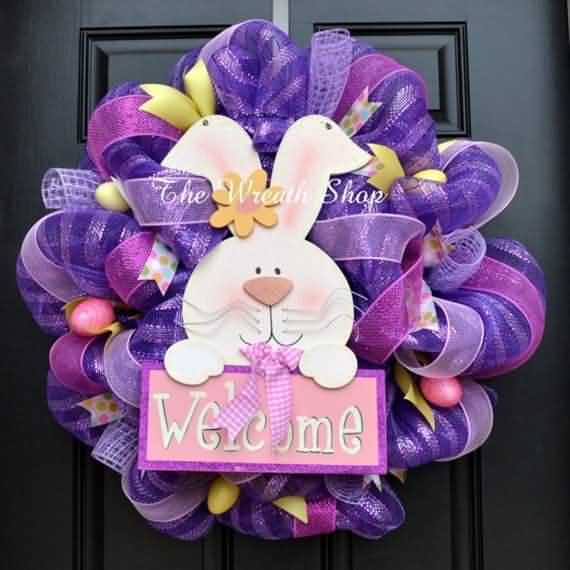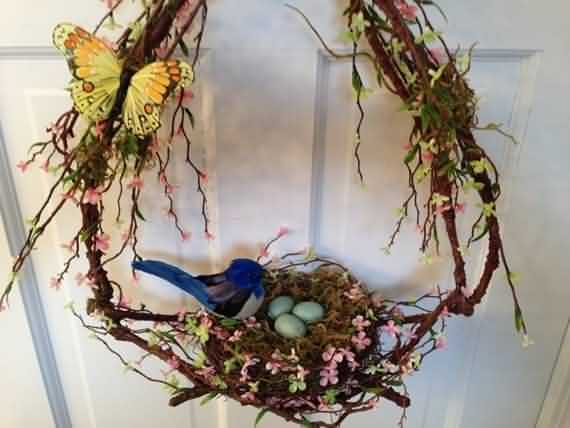 Easter wreaths
Nothing says Easter festive quite like a great wreath on the door or stairs or fireplace. Wreath is a great way to greet the world with the seasons' welcomes. Wreaths state a classic statement to greet your guests warmly. Wreaths are the first thing that welcomes and attracts all of your guests and neighbors to your lovely house. You can hang them anywhere in or around your house, window and porch etc…
Easter egg wreath
You can do this Easter Egg Wreath with Plastic eggs in one or two colors or different colors to make it more uniform and elegant.
Burlap Wreath
It gives you a classic and country look; you can adorn it easily with some plastic or wooden colored eggs, decorative birds or even a small bird's nest.
Twig Welcome Wreath
If you don't want to purchase a wreath form, so you can gather a few twigs and make the Wreath by yourself. Then you can adorn this wreath with real dyed and decorated eggs or plastic eggs and painted wooden eggs too. And you can insert a bunny in the middle.
Spring Paper Wreath
This wreath is very easy to make from different sizes and shapes and out of differently colored papers so that it is really colorful.
Shabby and Chic Wreath
Use silk flowers or some silky fabric to create a shabby; and chic wreath that is both elegant and colorful at the same time.
Tulle Easter Wreath
Tulle comes in multiple colors at most stores; and you can use that tulle to create a beautiful; and very elegant looking wreath.
Whimsical Bunny Wreath
Well, to create this Whimsical bunny wreath it should includes a bunny head, body and of course the ears. And you can add whatever you want to adorn it as well.