How To Set Your 4th Of July Table
I think the best and easy way to set your 4th of July table is to get inspired from the United States flag colors which are red, white, and blue color scheme. Well it's up to you to choose the tools that you want to work with from flowers, candles, candle-holders, napkins, napkin rings, table cloth, chairs cloth , colored food, flags, plats and star garland featured here burst with patriotic spirit.
Because of the flower arrangements are the best gift for Valentine's Day you can start from there for your 4th of July day. Fresh flowers always make any occasion feel more festive. Celebrate America's colors with a red; and white display of blossoms in a blue pail filled with sand; which helps hold the blooms in place and lends the table a casual, beachy feel.
Candles are the second element for romantic table decoration ideas; and it comes in the second place after flowers; which are always in the first place in all women hearts. So a candle has a great value in any table setting.
And candles holders are a great way to set the mood for a meal. Adding some jazzed-up red, blue,;and white rice in a glass bowl gives them just the right patriotic touch for your July 4th bash.
Well, there is no table setting without the table itself…lol… you can repaint your own table with American patriotic colors or choose your beloved color and then add of the rest of patriotic colors in your table accessories.
Patriotic American flag is a symbol of pride and freedom for all Americans and it should be always in your heart and always on your table top too… lol. Try to find your suitable flag or flags to spread them on your 4th of July table.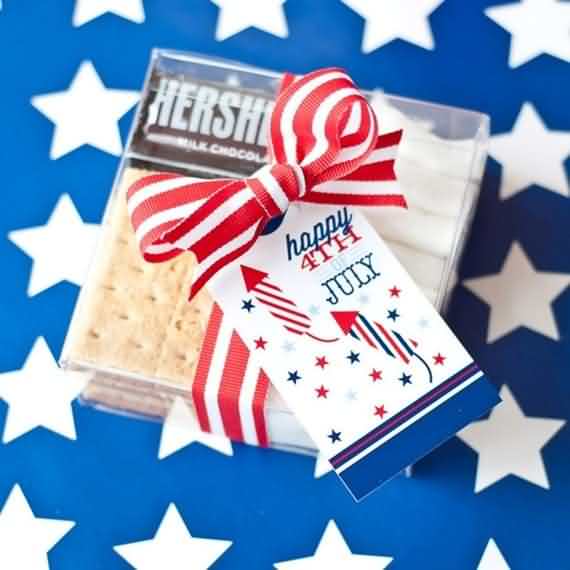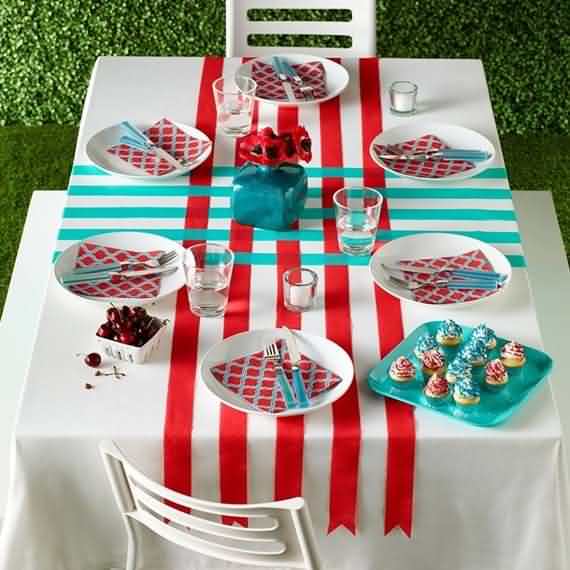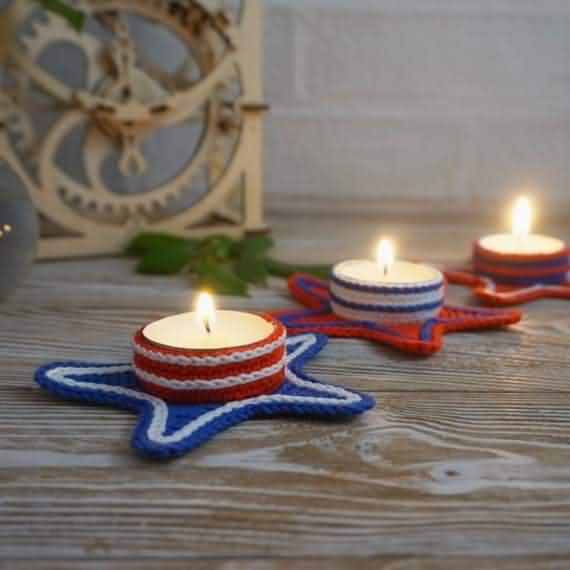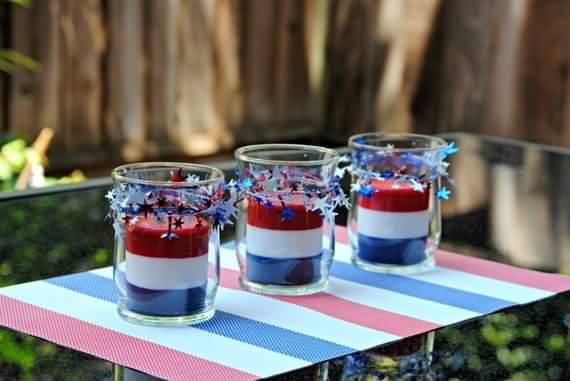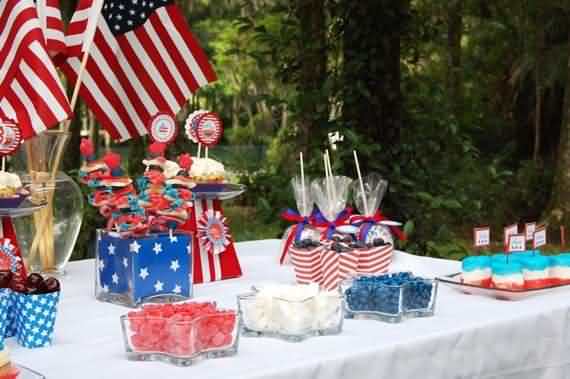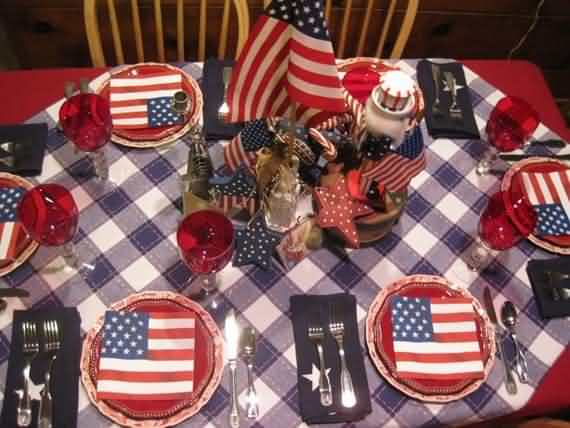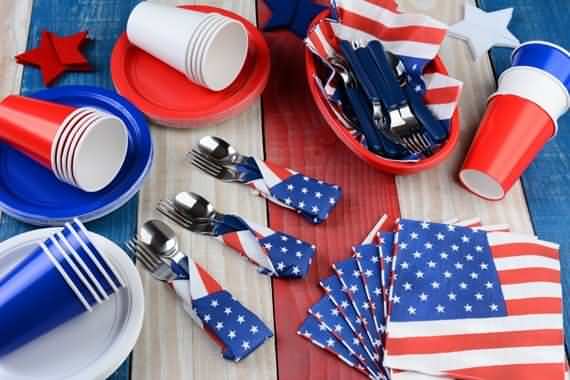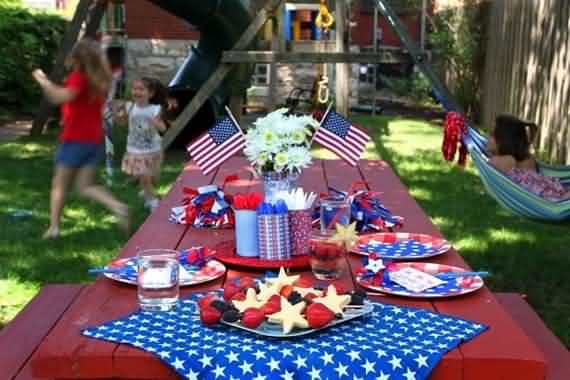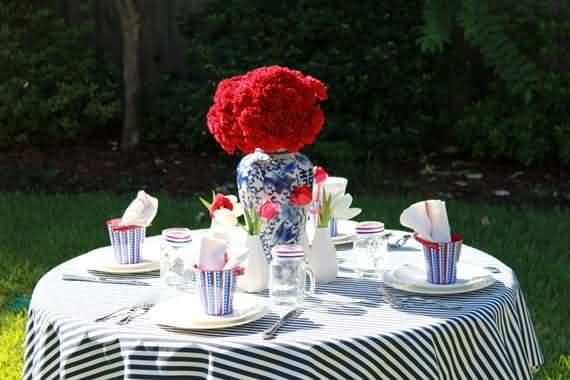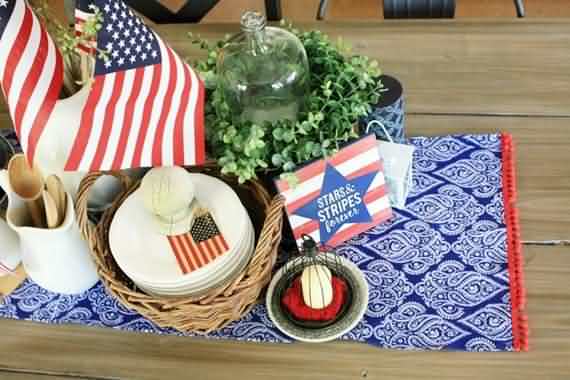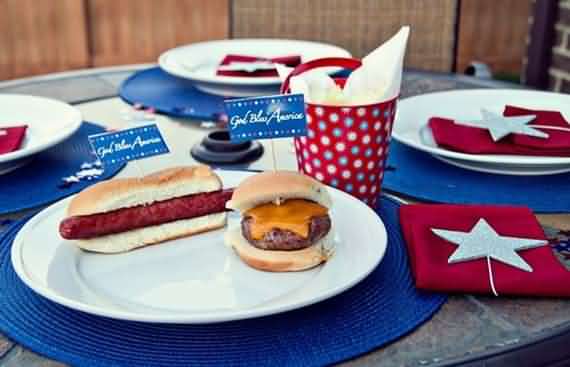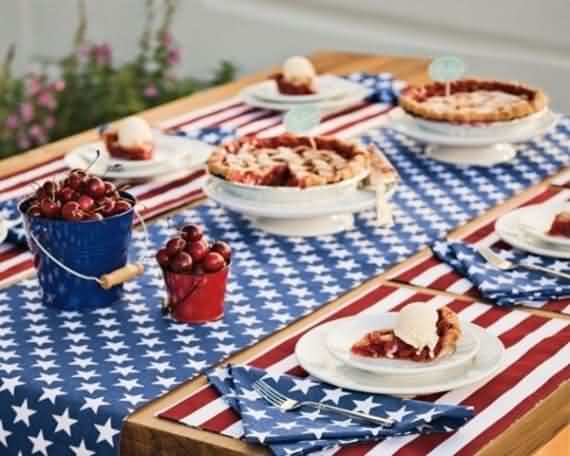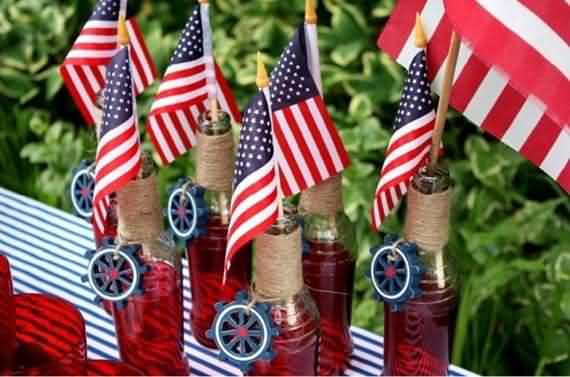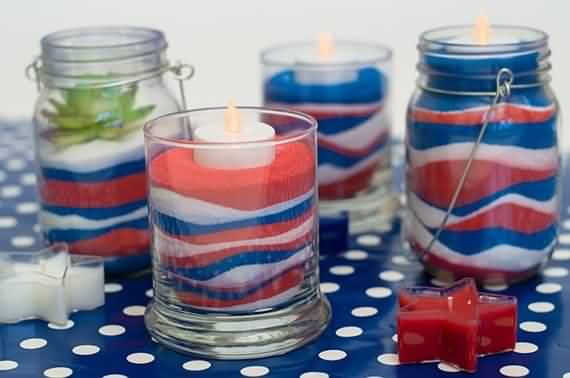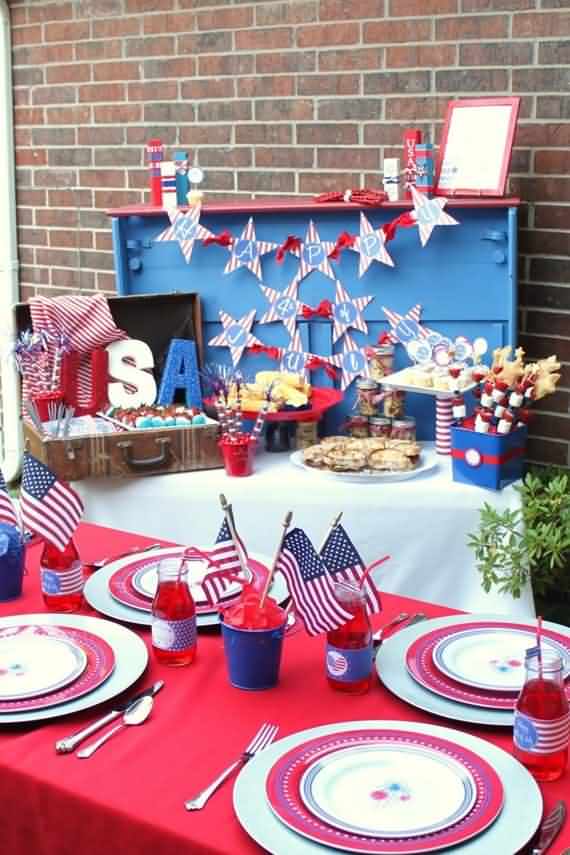 How To Set Your 4th Of July Table
4th of July table
Also you can put the American flag as your table cloth sheet; and it's up to you t put it as it is or fold it; to make the right theme that come to your mind.
All of us have our own table settings and may be some of them are very valuable to us; and some of them are very expensive too. So we will not throw anything away or not using them at all but we will add our patriotic touch to them and use everything we have.
We may have the table settings in the right patriotic colors; or even close to them so we will choose what is close to the right color; and use it. And if we don't have anything close to the patriotic colors ;so we can add our magic touch to the table.
This magic touch could be in buying some plastic elements such as forks or plates or spoons or even plastic bottles. The important thing here is we can be close to our patriotic colors.
Napkins are one of the most basic items for party table's decoration all over the world, so choosing your patriotic napkin is a must in 4th of July. If you didn't manage to get or buy any napkin you can go to the second option which is the napkin ring. Try to choose your napkin rings in bright colors or in clear white color.
Patriotic printed things are new way to celebrate your 4th of July day; you may print some nice words to your guests; or even right there names to each chair with some great words to show every one; where they can site down in the party.
You also can use all food kinds and fruits to decorate your 4th Of July table especially the red, white and blue fruits and candies too.
Finally you can add your own touch to your table by adding unforgettable 4th of July gift. This gift can be so simple such as gathering photo or hand made gift.