Recycling Jars Ideas For Halloween
Recycling jars crafts are lots of fun to make at any time of the year but it's a lot of fun at Halloween time and Christmas too. All of these jar crafts are perfect for decorating your home or any room in the house. You can fill them up with candy, pop a candle in them or use them as a simple decoration. I bet we all love using recycling jars all the time.
The recycling jars crafts refer to all kinds of jars, so you can use any basic glass or even plastic jar you have on hand. It's a great way to recycle jars and bottles. Try different sized and shaped jars for different effects. You can say recycling jars ideas are easy things to do in Halloween.
For recycling jars ideas; Today we have so good news, there is so many of our holidays have become an opportunity to buy stuff that is used once; and then tossed in the garbage. Plus, Halloween is an especially hyper-commercialized celebration with individually wrapped candies, disposable costumes, plastic accessories, and disposable decorations galore. But don't worry at all, there are plenty of ways to treat the environment kindly on Halloween.
Many of our recycling Halloween and Christmas crafts are very easy that you can do with your kids.. I bet that they will love doing this; and you will teach them to recycle their trash and give all of your old things a new life. With some amazing colorful sheets of paper, scissors, acrylic paints or even toilet tissues you will create amazing homemade Halloween decor – cheap and unique at the same time.
If it's possible to think of a pumpkin or a jack-o-lantern as being "elegant," then that is what I'd call this decoration a great DIY. If you're looking for an alternative to carving pumpkins this year, you got to the right place so consider pumpkin jack-o-lanterns craft project for your Halloween party.
Ghosts jars are so simple, and very attractive too. These ghosts jars would be a nice table decoration for a large party. They are inexpensive and easy to make in the same day for Halloween.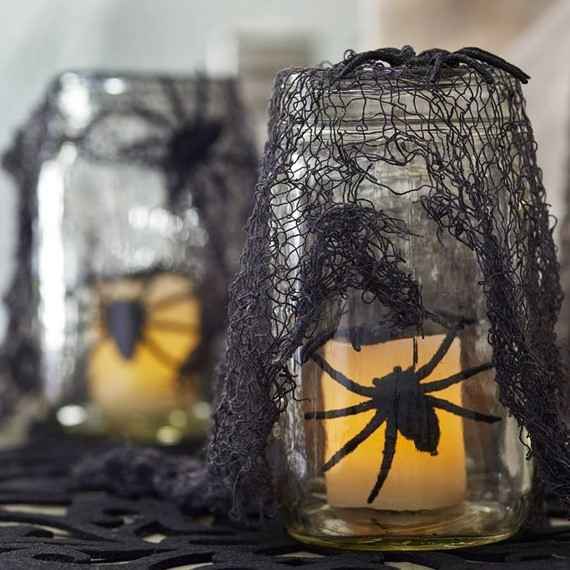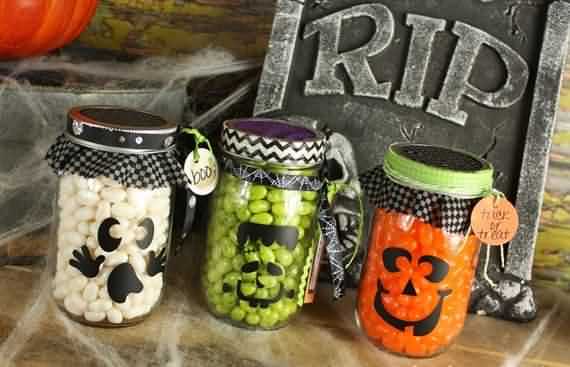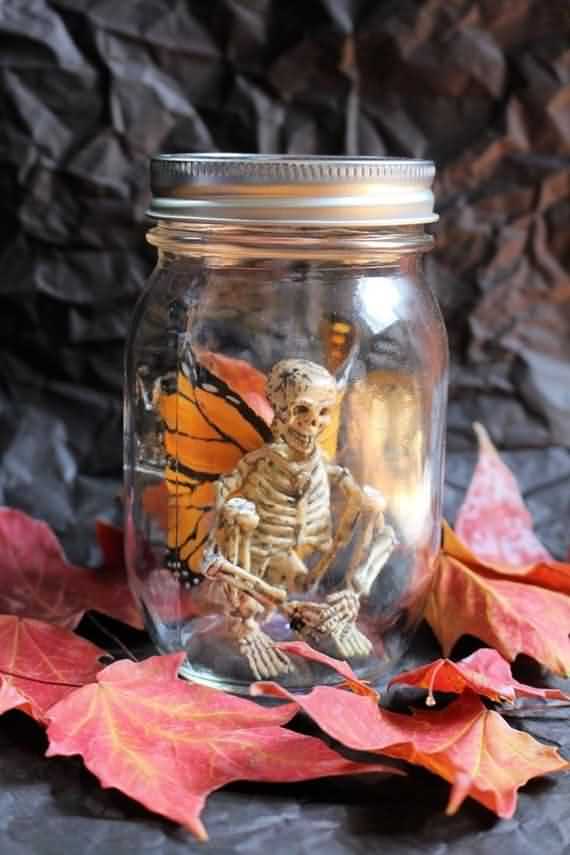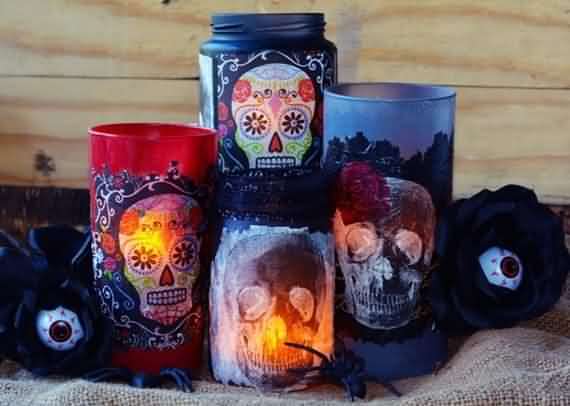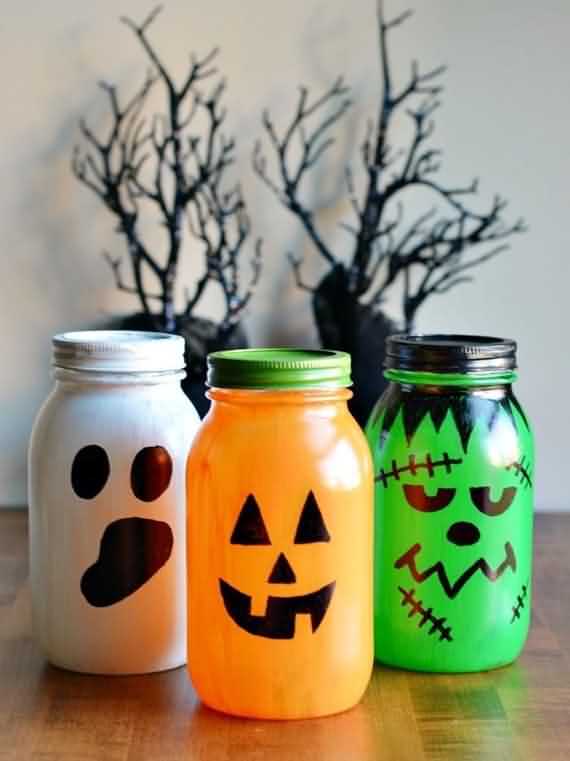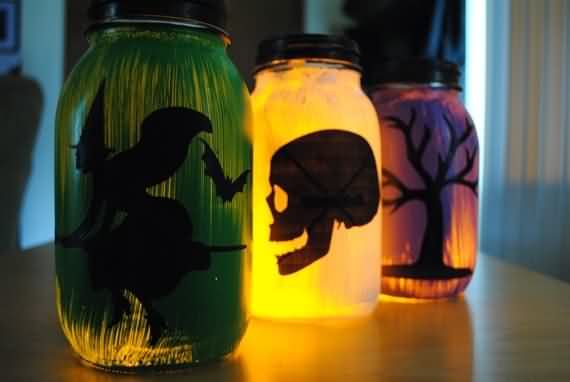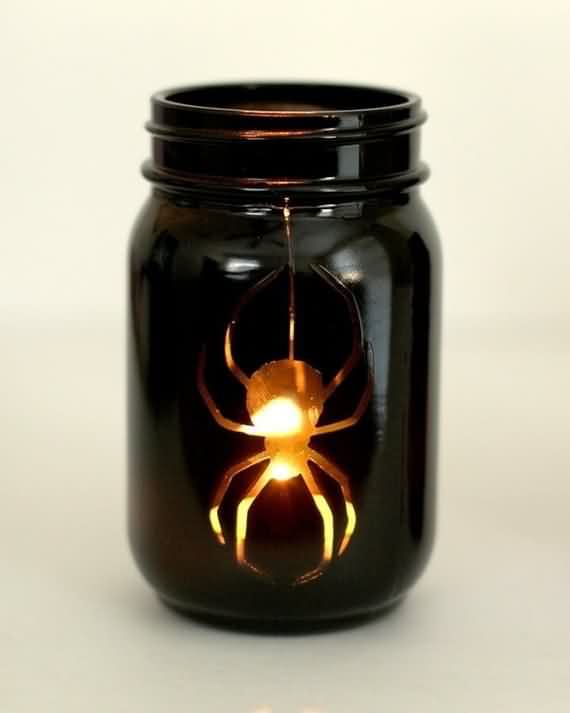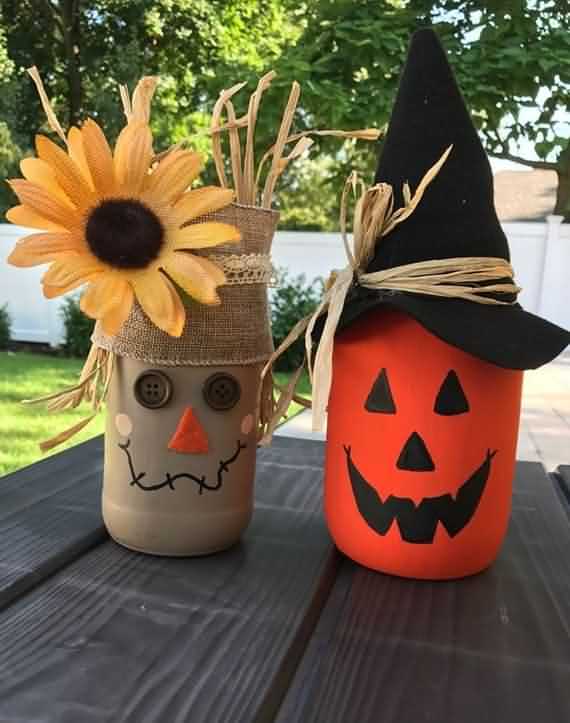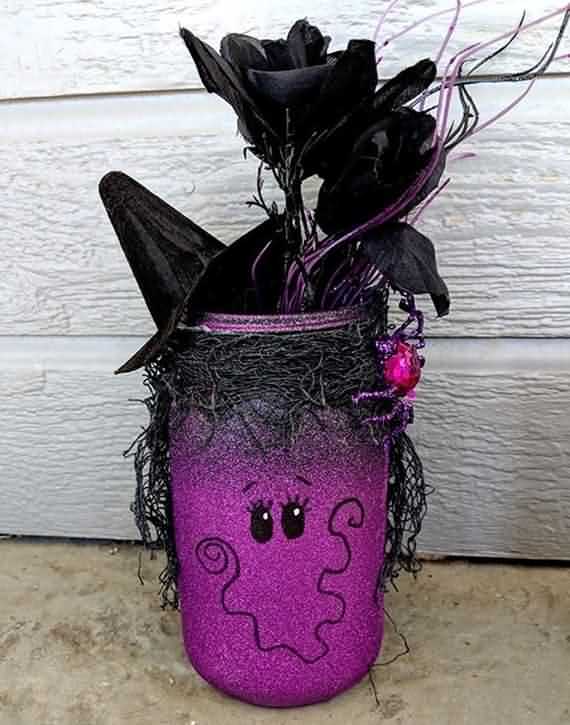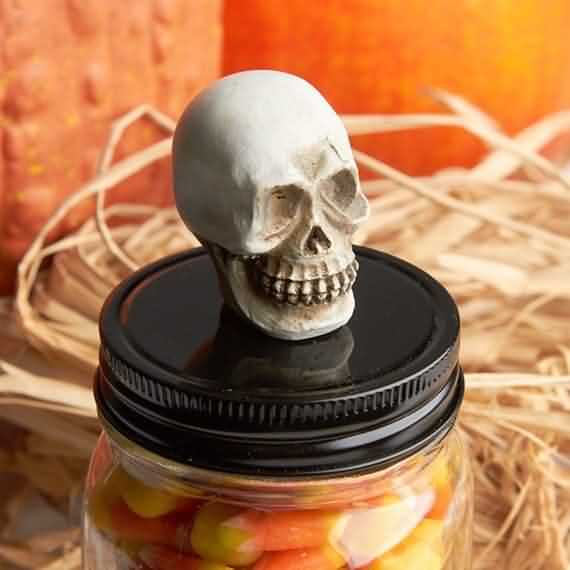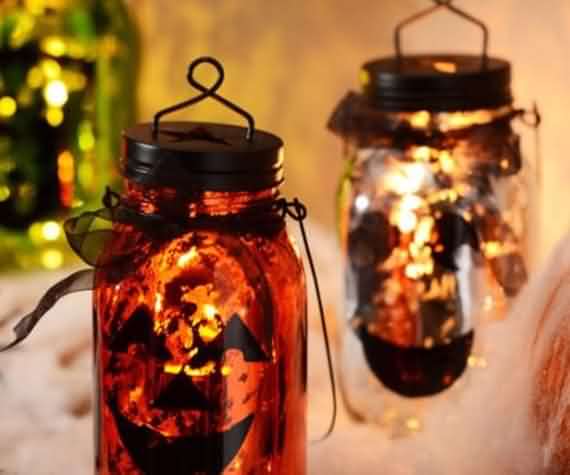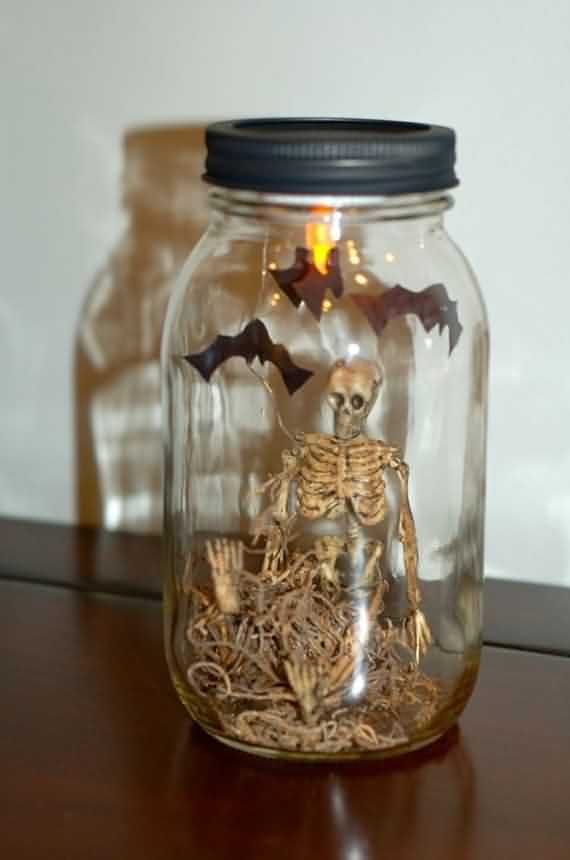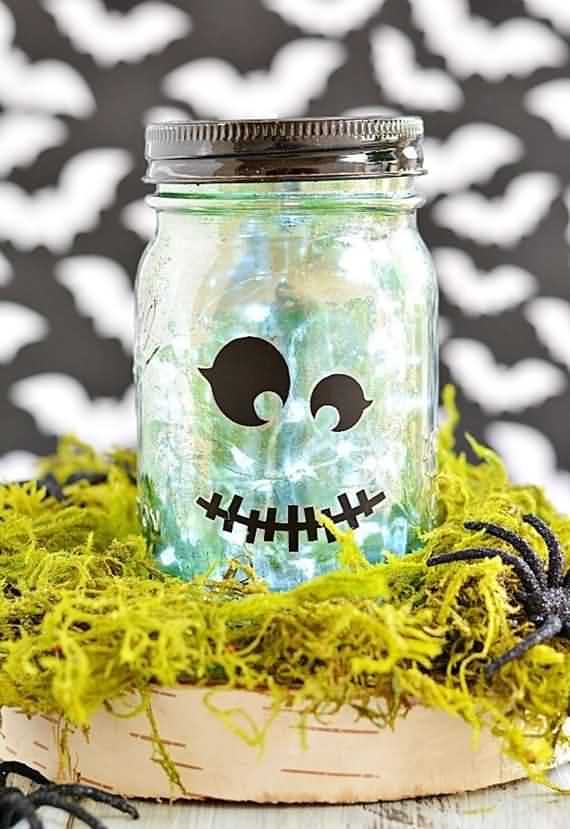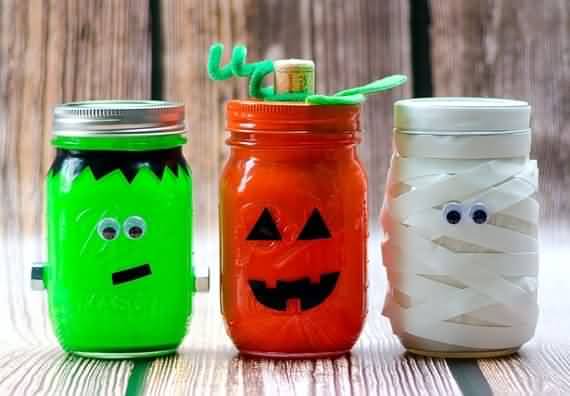 Recycling Jars For Halloween
Impress your guests and family with your some creative Halloween Crafts ideas using recycled jars ideas for Halloween. Nowadays everyone of us is looking for some cheap decoration. That save your precious time, but why not using your imagination and create some amazing Halloween art too. Funny and of course scary decor for your home, office; and also a gift for your family and close friends right from unwanted jars…yeah you've got loads of them; and most important thing that you want to get ride of them at the same time; but it's a great chance to give them a new life in new useful shapes.
Try to think of any Halloween movie you've seen last few years. Inevitably, there is a witch standing over a boiling cauldron adding ingredients like; three raven claws, a dash of pig vomit; and the hair of three-legged goat to what is sure to be a foul potion of some sort of magic sauce. If you have some old toys your little ones have outgrown and some mason jars sitting around, this project will allow you to make it look as if you're on the brink of cooking up your own ill-intended concoction. P.s. don't ever drink it or let anyone drink it at all… all that just for fun only.
You can use any jars, as long as the opening is big enough for a candle or tea lights. But if you want to use a bottle, you can stick a glow stick in to illuminate it! Just make sure the jar is clean and dry. It's OK if they are textured or shaped. If you want to preserve these for seasons to come, you can paint over them with a layer of sealant.
Baby food jar pumpkin candle for anyone looking for a substitute to pumpkin carving, this spectacular Halloween time candle is more treat than tricky.
Finally, If you're a little short on creativity, you can always get some spooky stickers or downloadable labels for your recycling jars and just pour in whatever might work with the title. You'd be surprised at how unnerving everyday items can look when floating in liquid, especially with creepy labels on them. Don't forget to share these recycling jars ideas for Halloween.