Spring Flowers Decorating Ideas
for spring time is one way of so many ways to bring the cheerful and magic touch of the outdoor into your lovely home. When you think of a spring time the first thing will come to your mind is spring flowers.
Spring flowers are fascinating for all spring decors and you also can use them for Easter decor. So all you have to do is choosing your favorite flowers and colors you want too.
Well, Spring is almost here or may be its on his way to show up in next few days, you will be so happy if you can see some of it everywhere around you. With spring flowers we would like to show that you can beautifully decorate your whole world; and be ready for this spring and every spring with amazing fresh flowers designs.
You don't have to spend a lot of your money at any florist store. All you may need just to have a good taste in selecting your flowers and some of imagination. If you like to use some variety of flowers objects with great selection; and cheap price too; so you can make some great arrangements with only two or maximum three bouquets of flowers.
Most of people love the spring time; and for me it's one of my favorite seasons. Some people just think it's one of the most romantic seasons in the year; because of its flowers and trees in bloom and it lovely warm weather which had settled down after cold windy snowy winter.
I can feel that spring season has opened his arms and says welcome everybody. It's the best time for you to enjoy the good weather; and it's also the perfect time in the seasons to enjoy your honeymoon or renew your honeymoon too or even get married. Tell your friends about these Spring Flowers Decorating Ideas.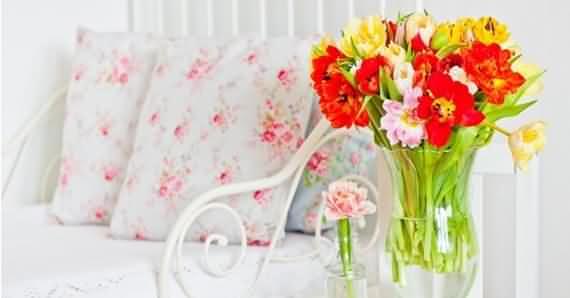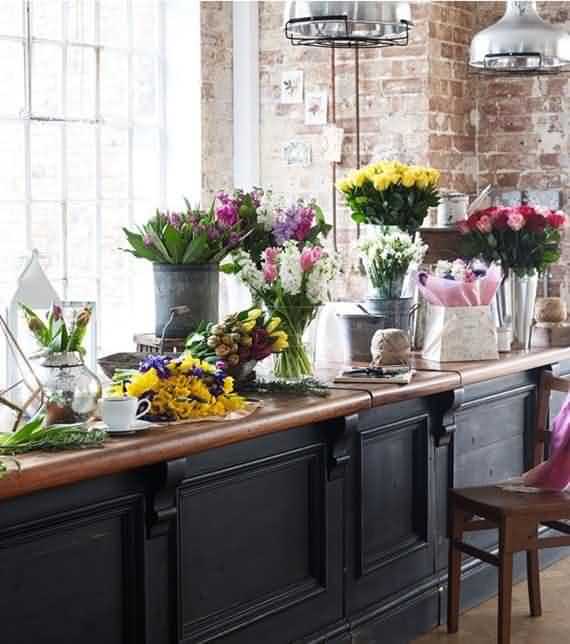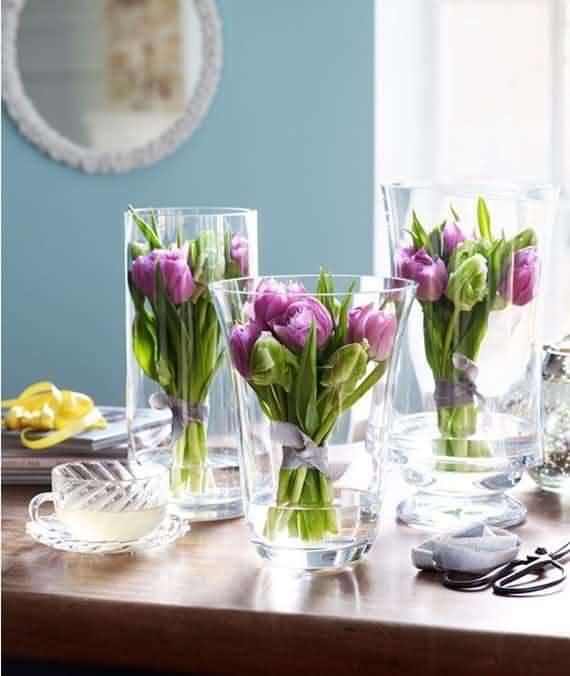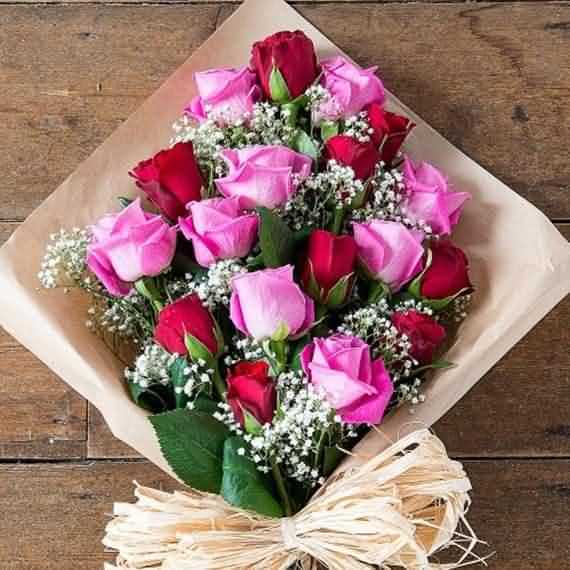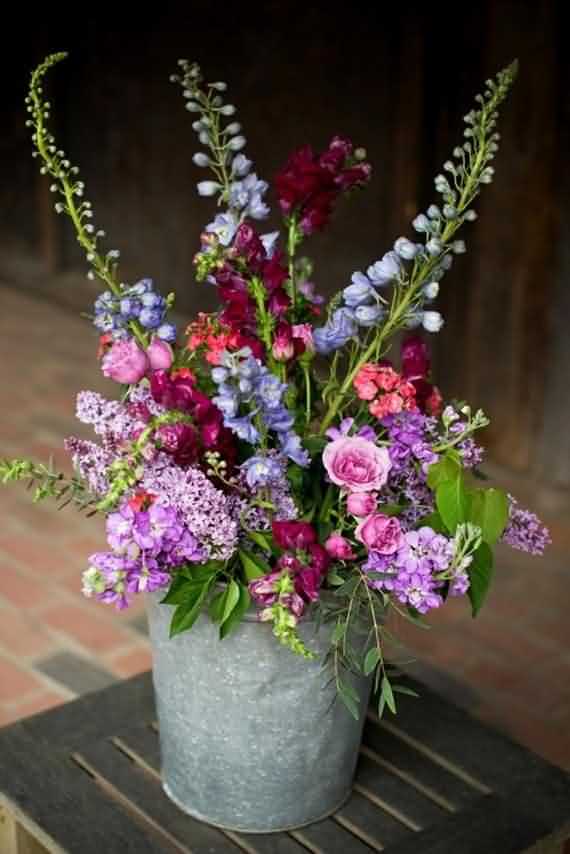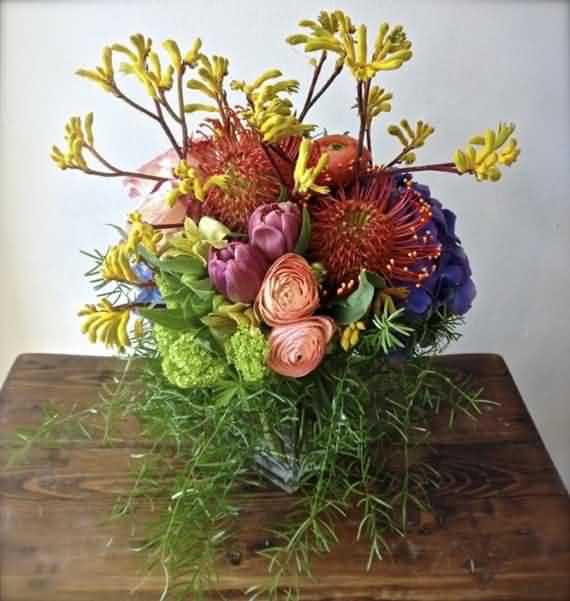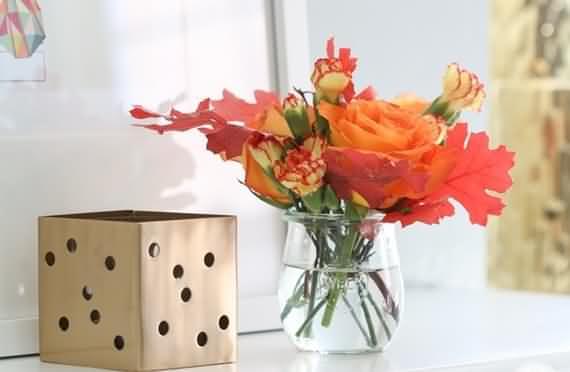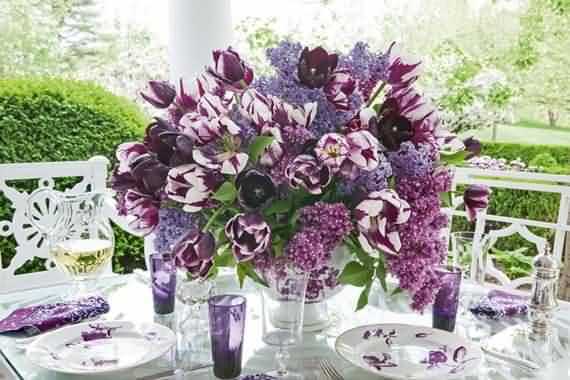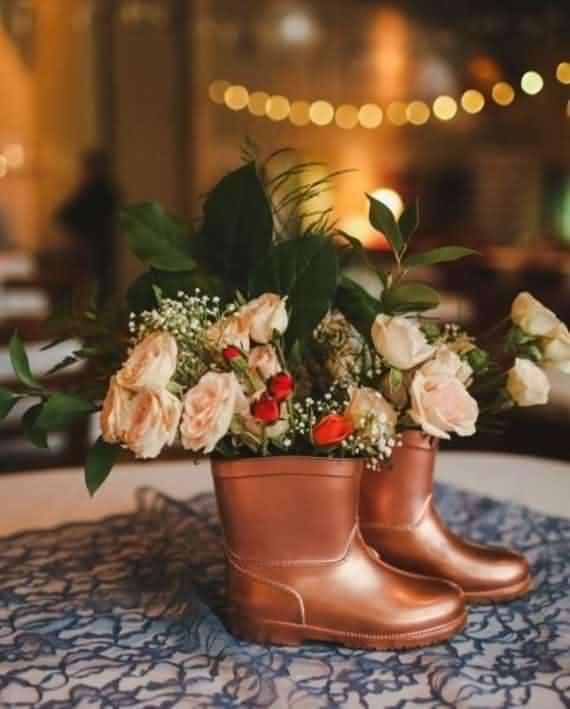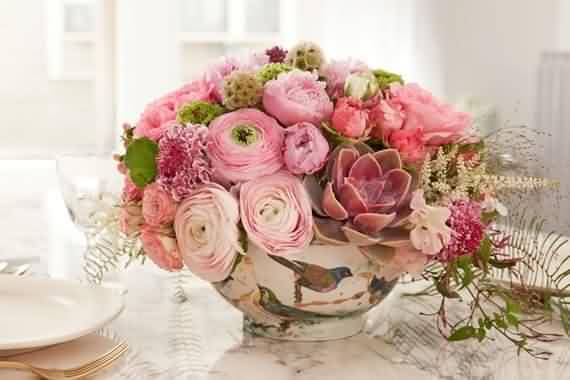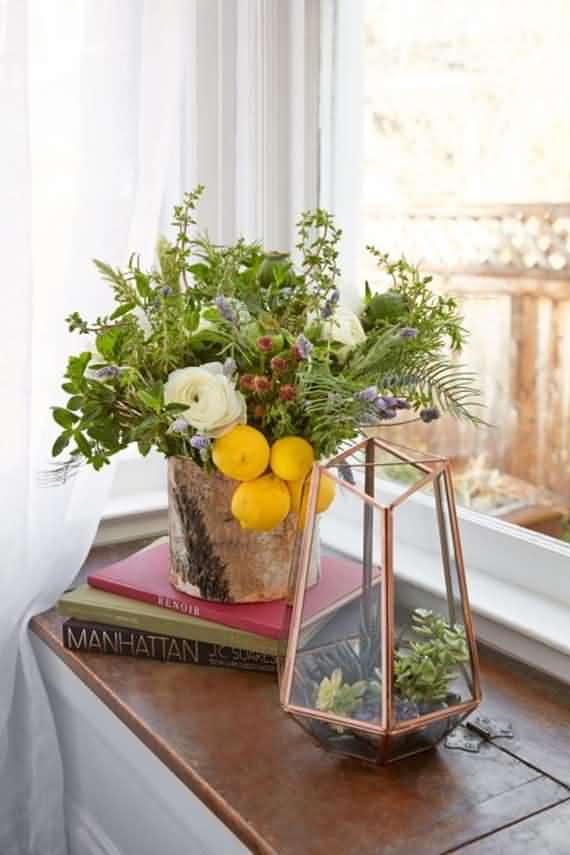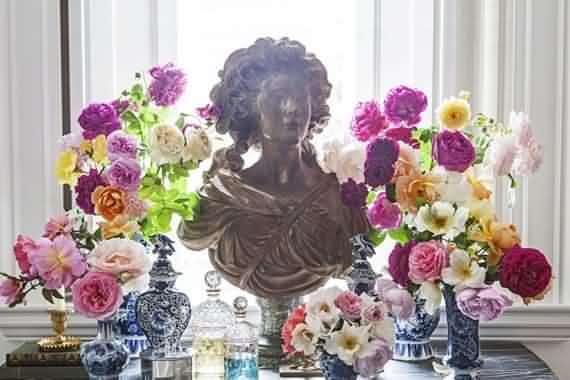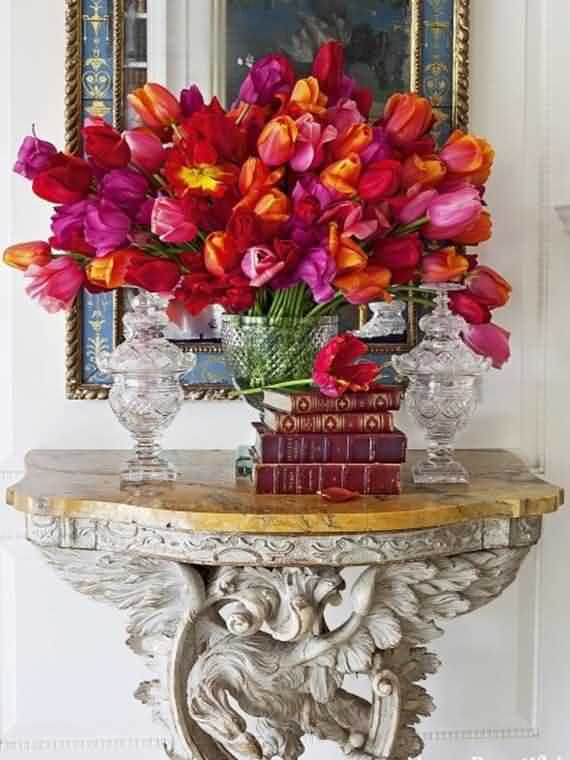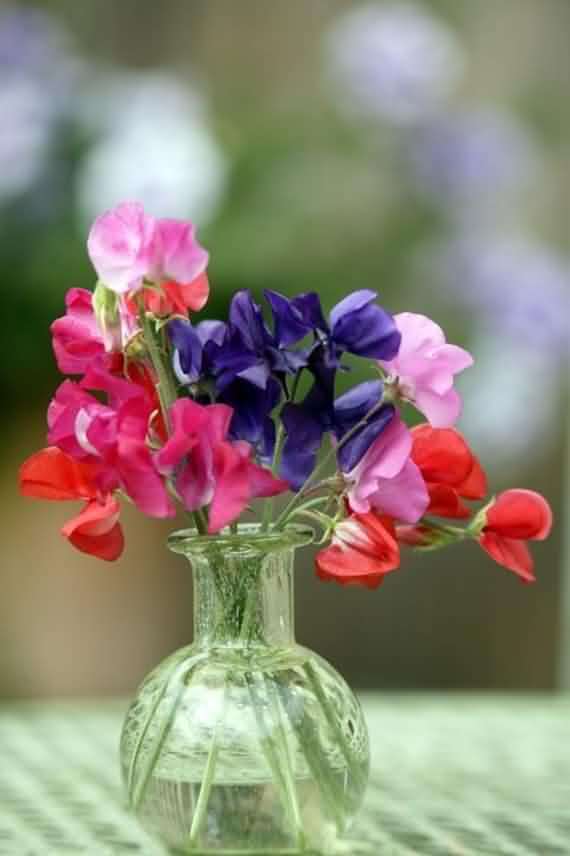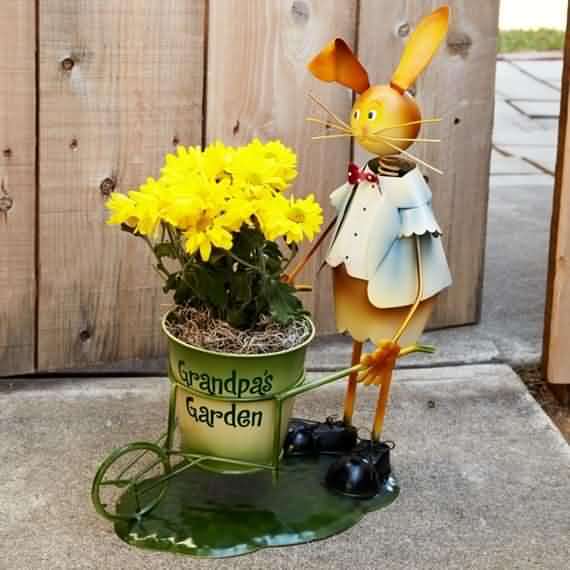 Spring Flowers Time
Decorate with flowers for spring
So if you decided to make your wedding in spring time; that's means it's for you to see tons of flowers will be everywhere. You easily can find flowers everywhere in your woman's hair, on your wedding cake, fireplace, in your hand, dress, table, in the aisle and may be in your guest's hands. If you have dream it once of a great garden wedding reception party; spring time can reduce the cost for you into half.
There are a lot of unique ideas that you can choose from them to offer some refreshing spring flowers with its unique colors, its lovely designs and with addition of all different numbers of flowers in its own arsenal.
Plants, flowers and the flying leaves are symbols of spring decorating; while the color contrasts can make your home interiors look very cheerful; and create a positive mood. So with some flowers you can make amazing tableau which looks like lovely wall paintings decorating by its green house plants. The natural fresh flowers bouquets and some of the artificial flowers arrangements can add wonderful accents with its bright colors to your home spring decor.
As you can see easily and realize that: eggs, the centerpieces, bunnies, flowers on walls and door decorations, all of these ideas are for Easter time; you can easily tell that: spring season time is very famous of the flowers and its arrangements. So all of these beautiful flowers would add charm to your own place.
Wreaths are on of the most famous flowers arrangements too like bouquets and boxes arrangements. There are so many kinds of Wreaths you can make from the spring flowers arrangement ideas; however you can put these Wreaths on your wall for decoration or even on door for decoration too. It's lovely thou. With our collection you can also manage Spring flowers decorating ideas by yourself.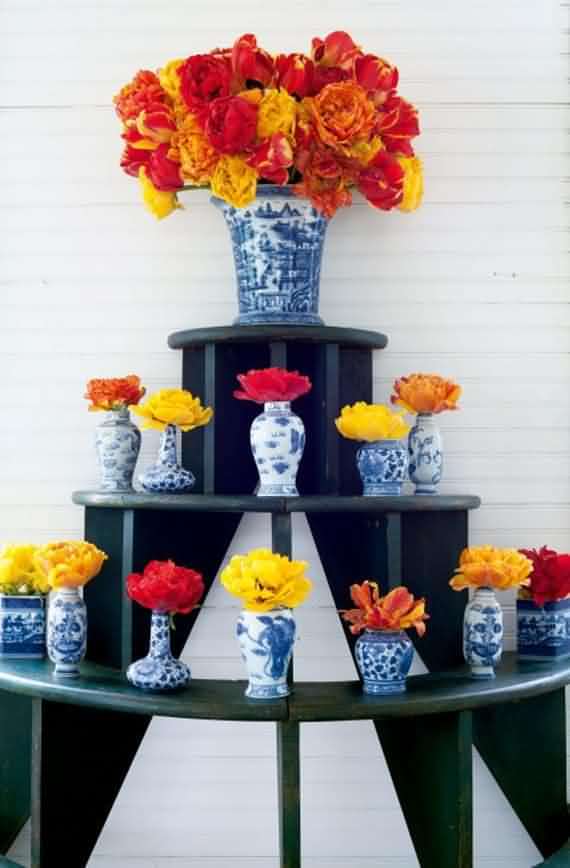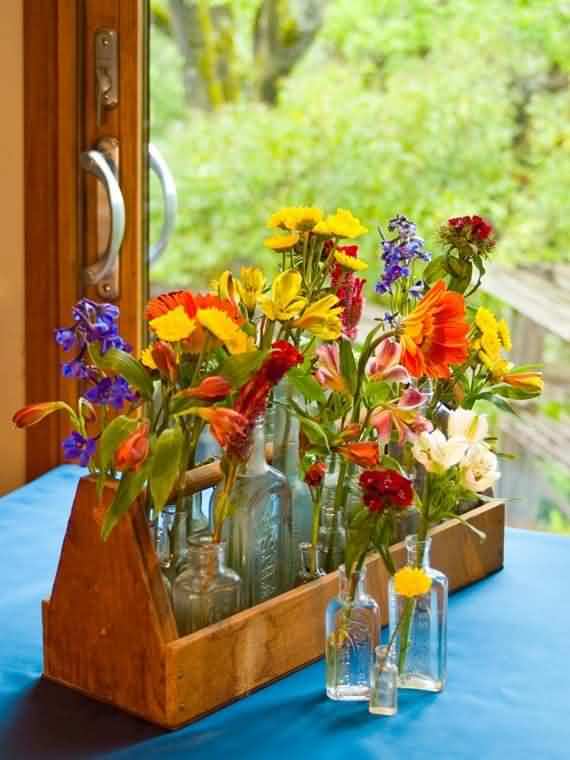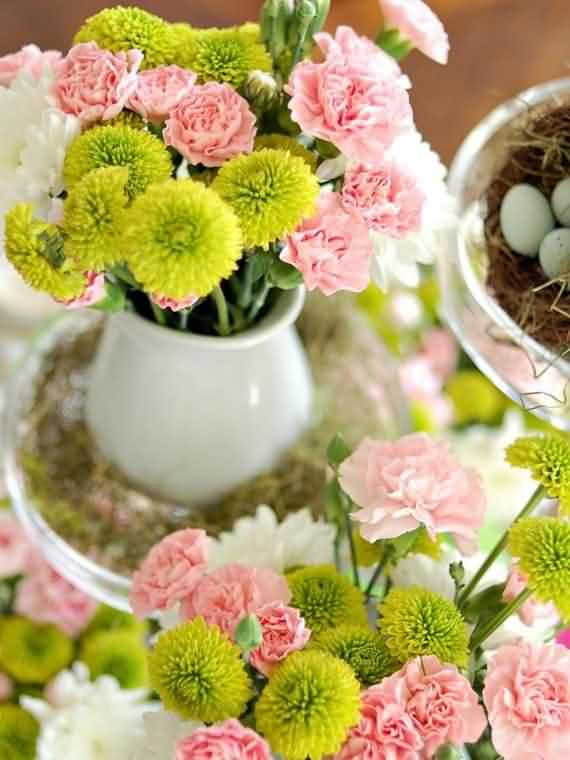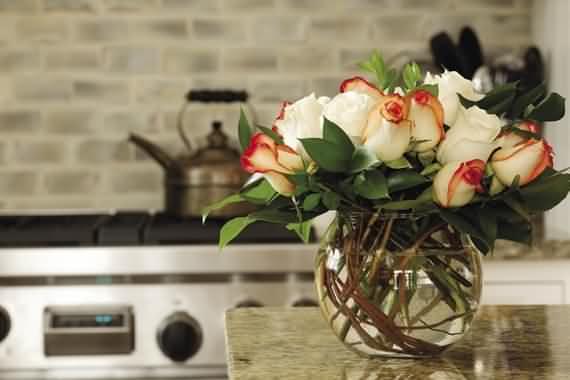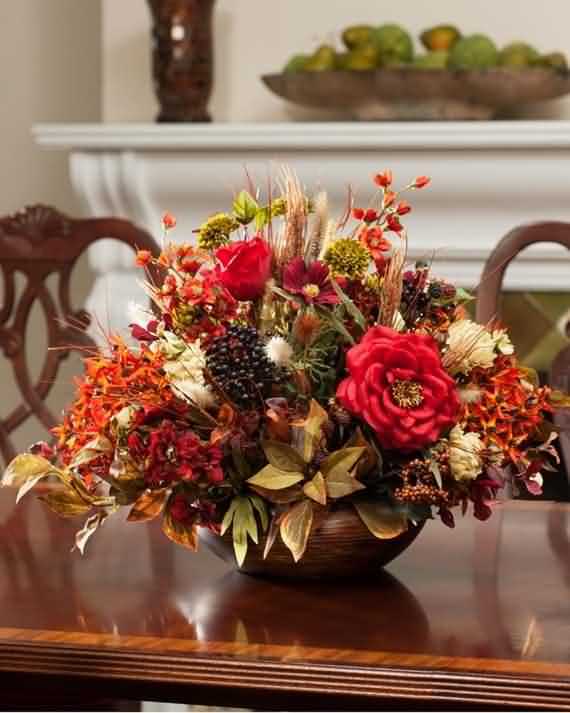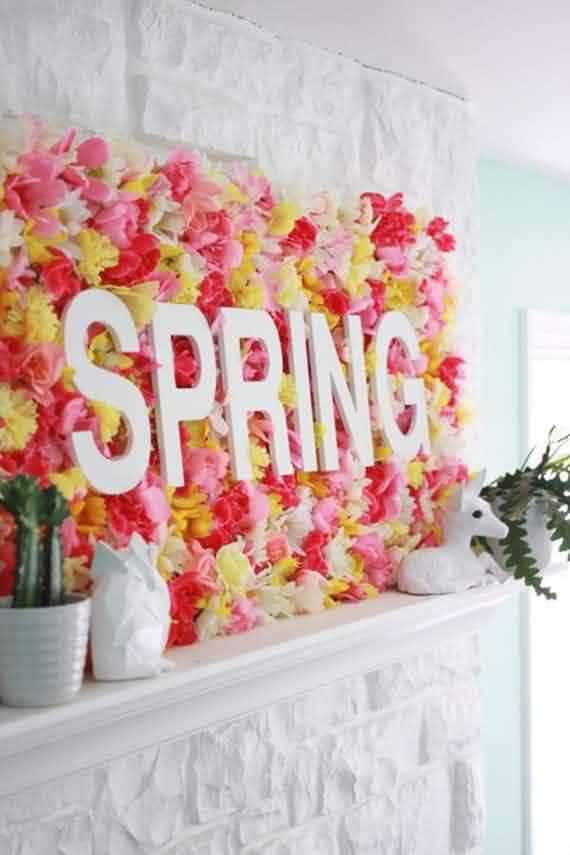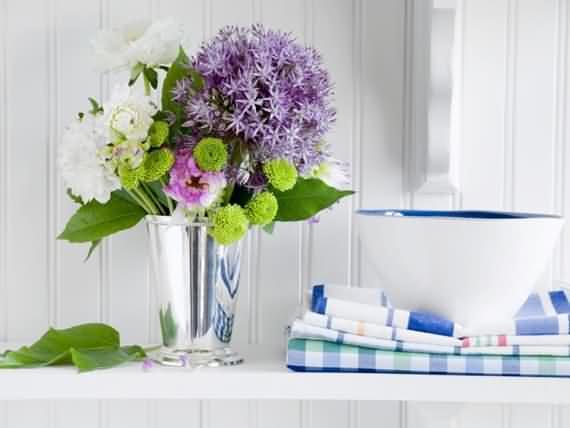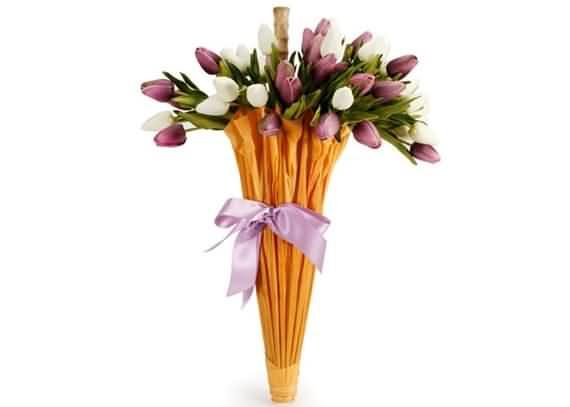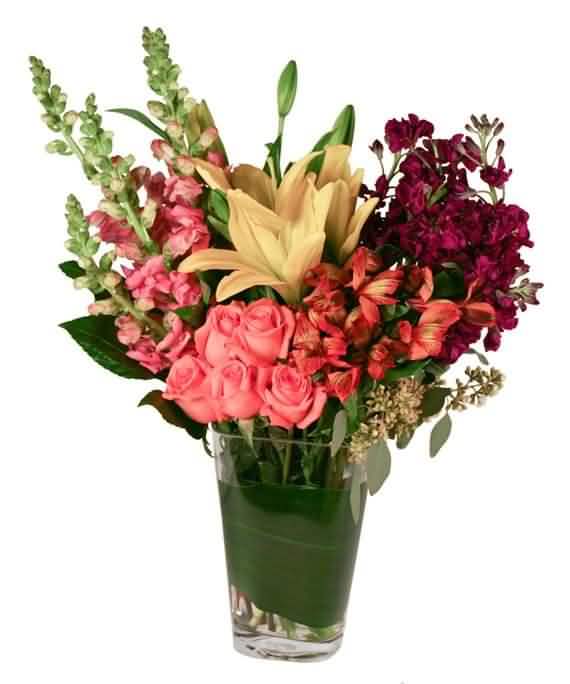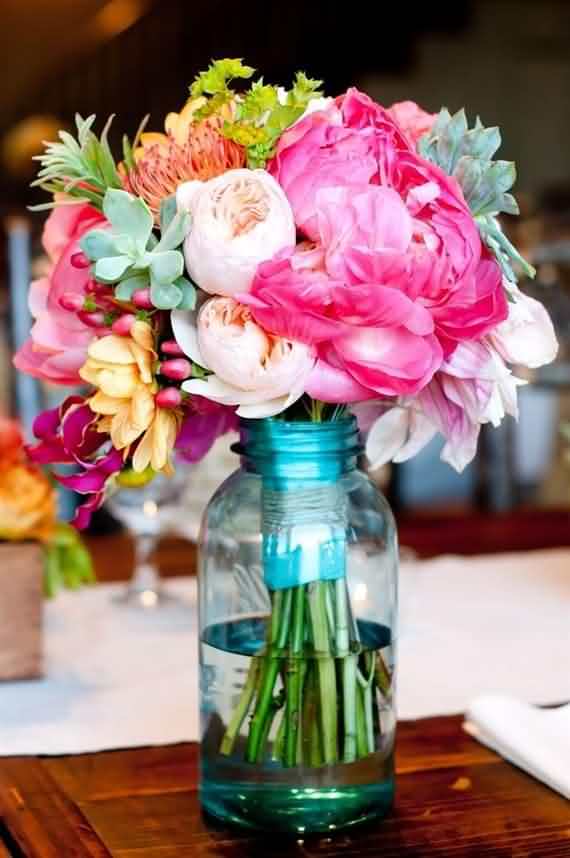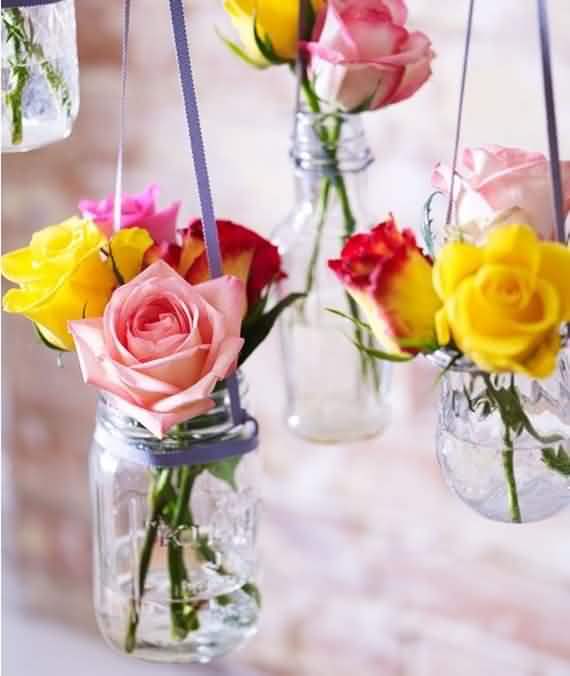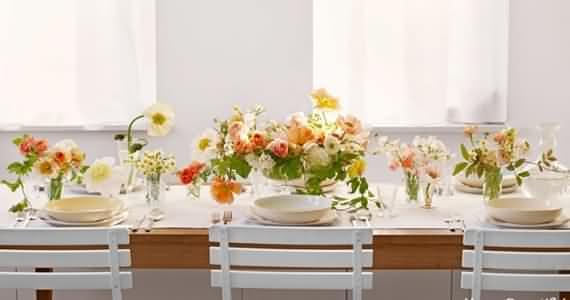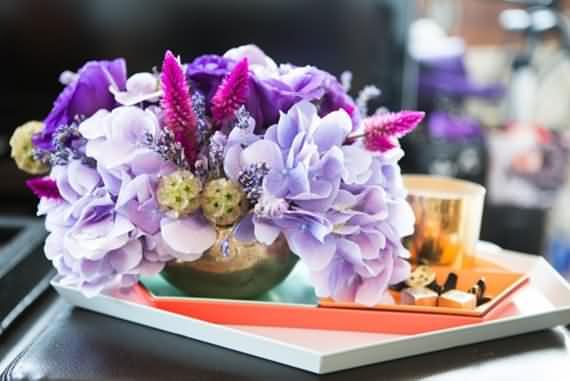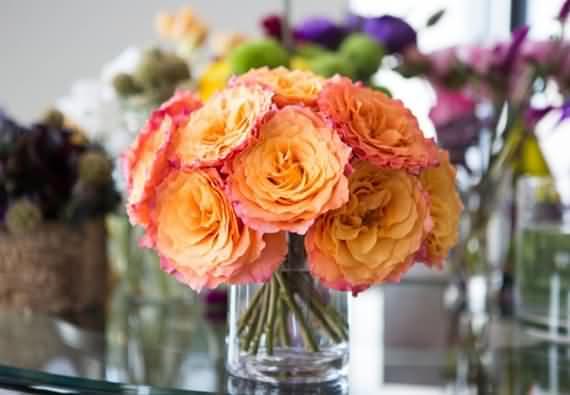 The lovely Spring season is here
When the branches are budding with its beautiful green color; and the flowers are blooming with their fabulous scents fill out the air. You will know for sure that spring is here. The Spring is back, back again; Spring is back tell my friends; spring is back… Is back …; is back; te ra ra rerah ….
While any body think of the spring season a few things come to mind. First and foremost will come up to your mind; the flowers shiny color, their good scents; and the perfect weather are probably the most prominent traits of the season. If we are speaking about colors, so spring can't be assigned with specific colors; it could be none other except all beautiful colors.
Ops; as the spring season (some people called it the mother of nature) wakes up from winter (sleeping time or lazy time for a lot of things); it will reveals billions of shades of green and some others lovely colors. Its look like everything came back from death once again. You can't see at any other time of the year what you have seen in this amazing season. If you like to bring life back into your woman's heart and for sure to your own home too; you can do that via plants and flowers.
There are plenty of colorful and beautiful arrangements that you can put together to fill your home with spring. These can be placed anywhere in your home, on your dining table, coffee table, your windowsill, fireplace mantel, kitchen counter, and front entryway or even in your bedrooms.
Finally take a look below through our inspiring Spring Flowers Decorating Ideas collection; and I bet you will share at least one of these inspiring collections with your close family and friends.