Stunning Christmas Window Decorations Ideas
are very magical and amazing; specially about seeing the spectacle of light, ornaments, wreaths and the entire Christmas decor from at your home or even at your work place on a cold winter night during the beautiful Christmas time.
All of us know that Christmas time is the most beautiful and joyful time through the whole year. And all of us are looking forward to create a perfect holiday atmosphere, so the best way is searching every where on the internet to make the best Stunning Christmas window decorations ideas for your home. Thus, every year you have to ponder on how to make the most beautiful holiday decor and look for the most creative and fresh Christmas decoration ideas.
Well, the most basic principle of decorating any house is to never leave a space unattended, which means that every part of the house, or the rooms must be decorated in coherence to the theme and also to make some harmony colors with all the decorations in your house; that well end up with a good comfortable theme for your eyes and more inviting for all of your guests.
Decorating your home is a task that requires understanding of your space fact plus that every space is another opportunity to let your imagination flow and for your creativity to shine in all best possible ways. Yet most of the time, it is not the case; as we may tend to ignore some spaces. So it's all up to you if you want to go for the simple designs or complex designs with all full details.
You probably have gathered a lot of amazing and incredible decorating ideas for Christmas tree, front door, fireplace mantel or even the dining table and more. But in this post it's the time for the stunning Christmas window decorations ideas.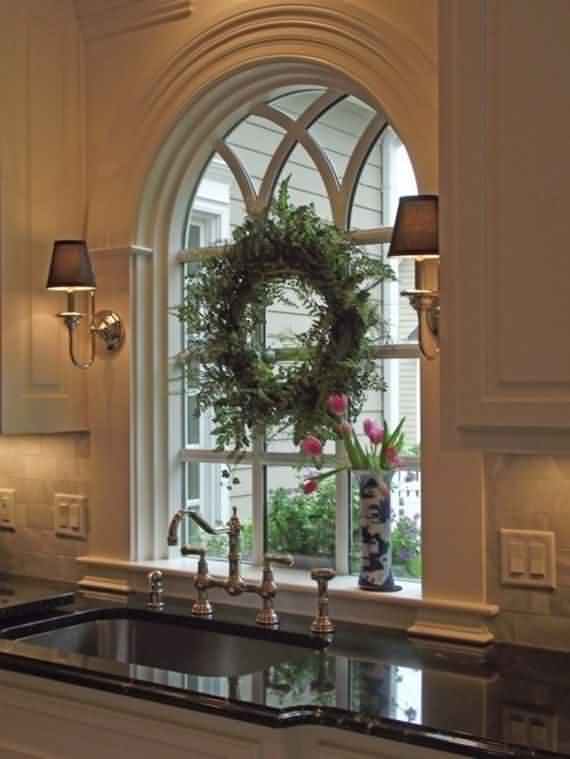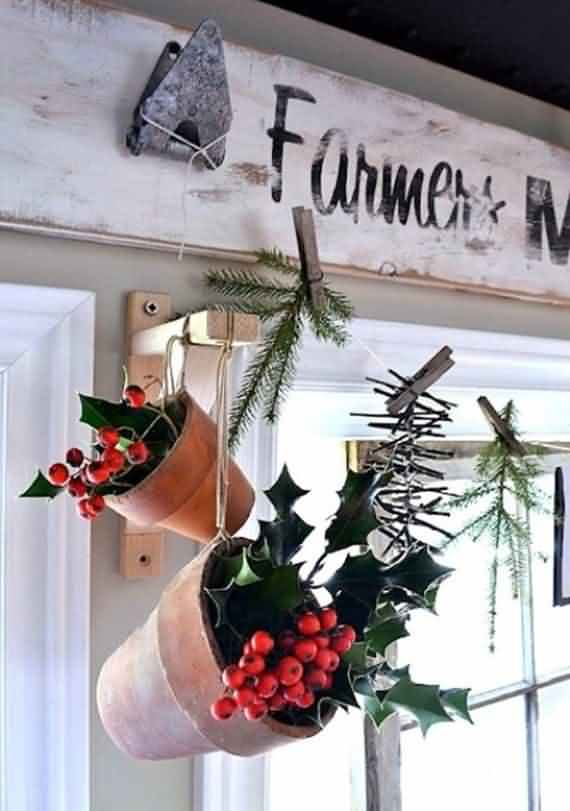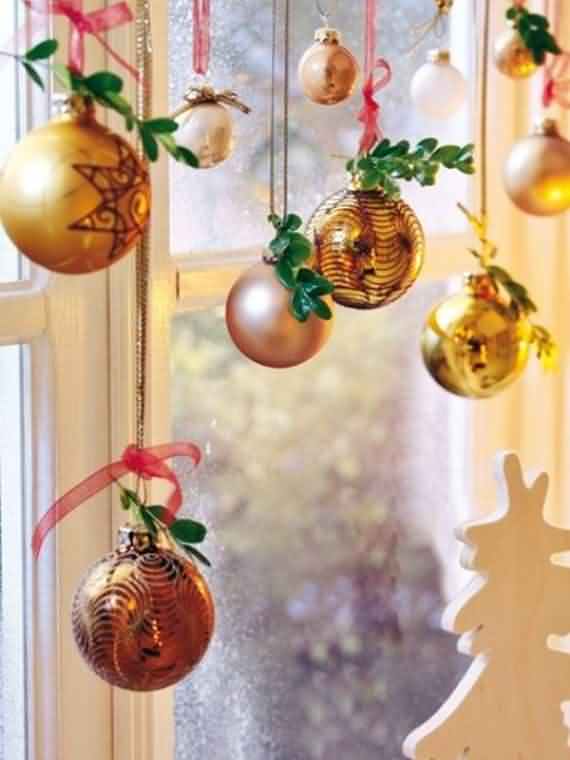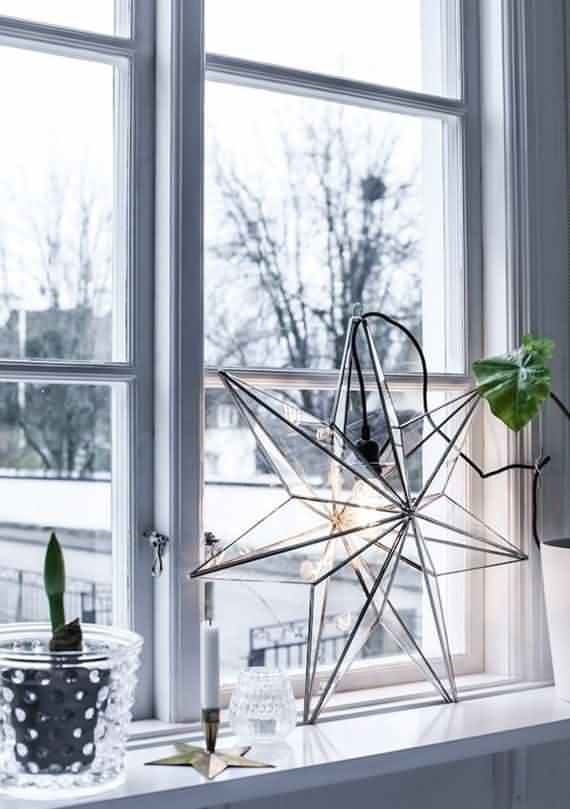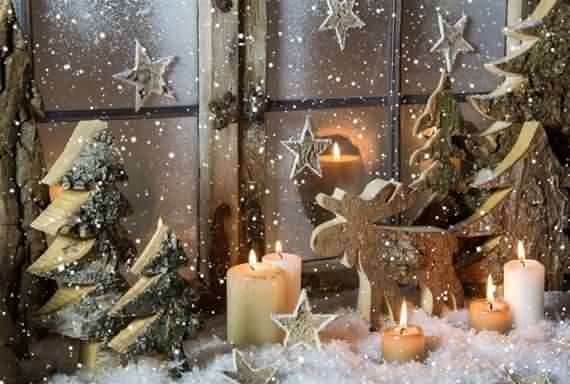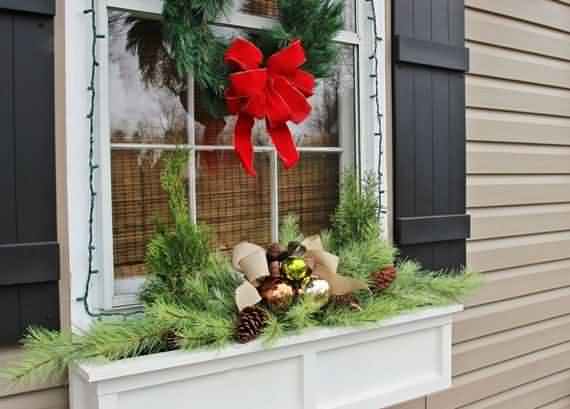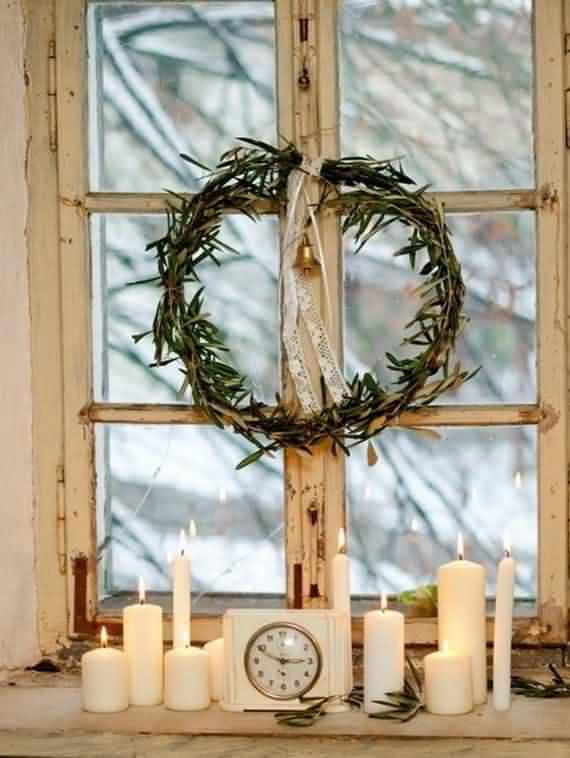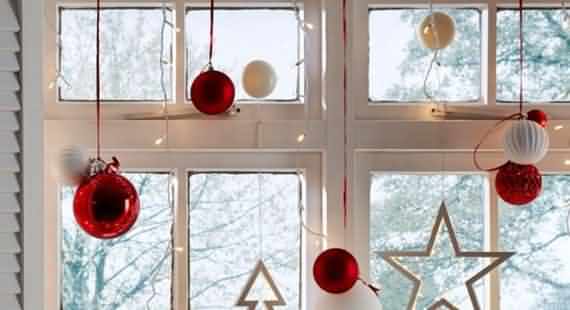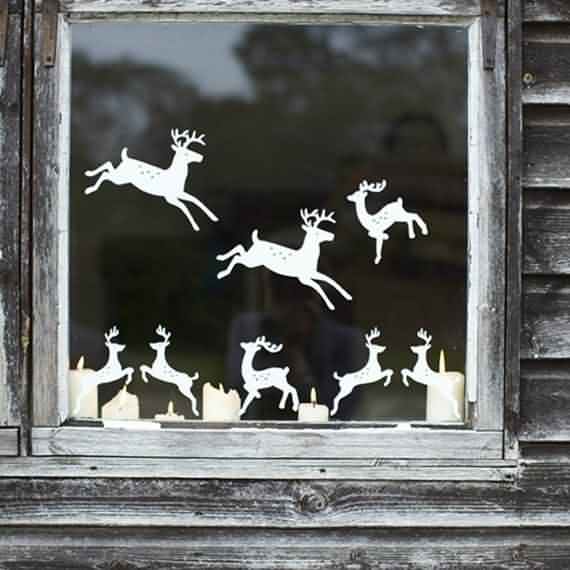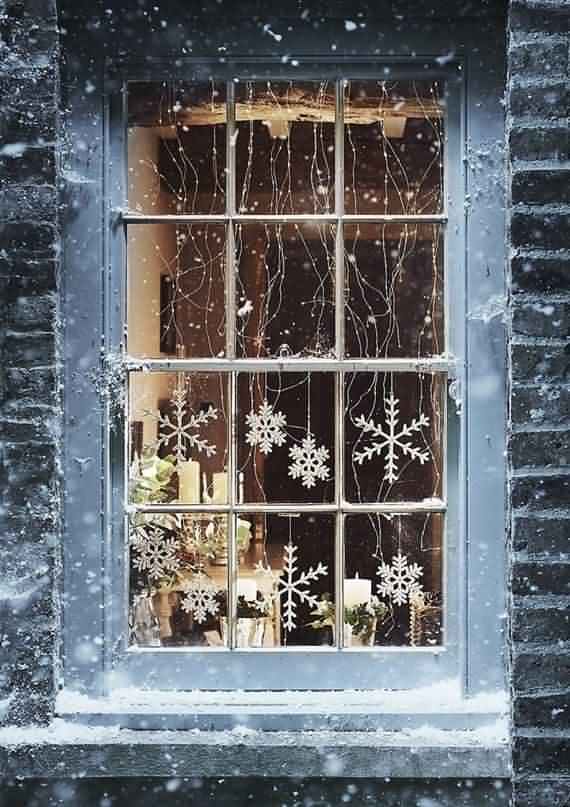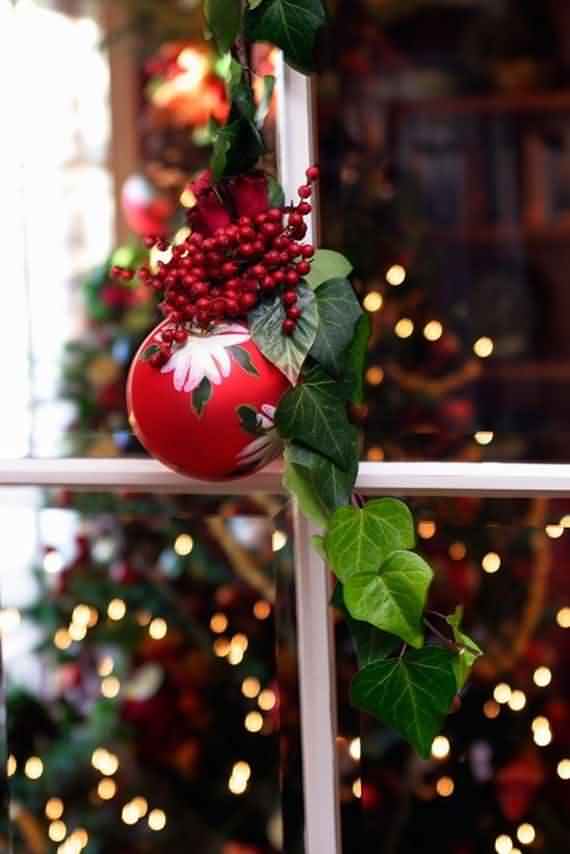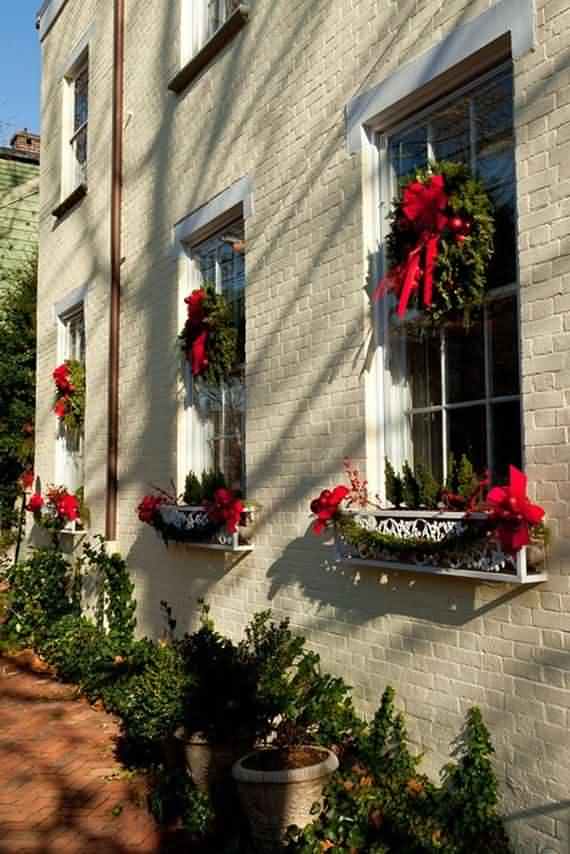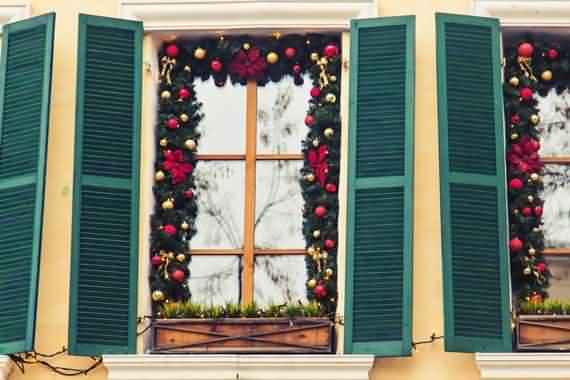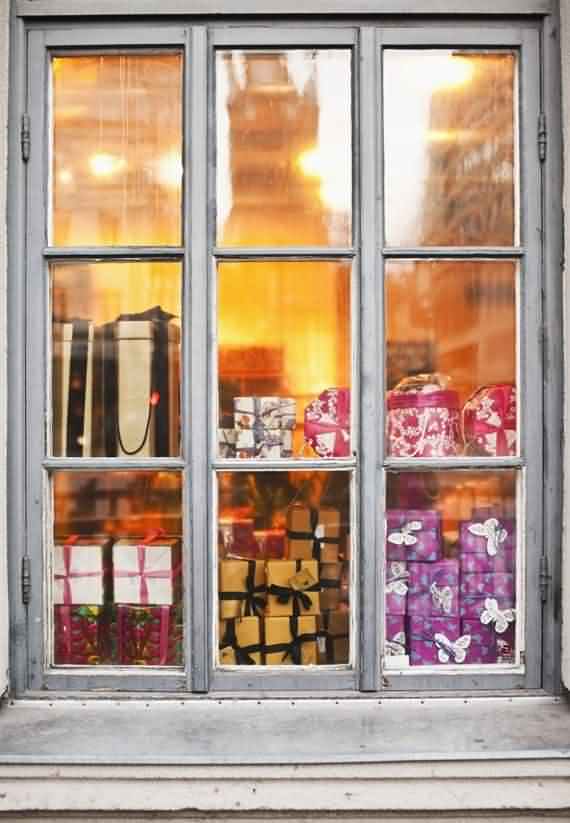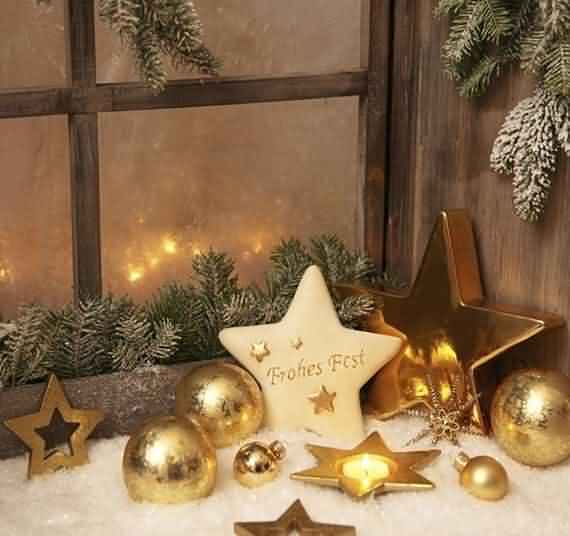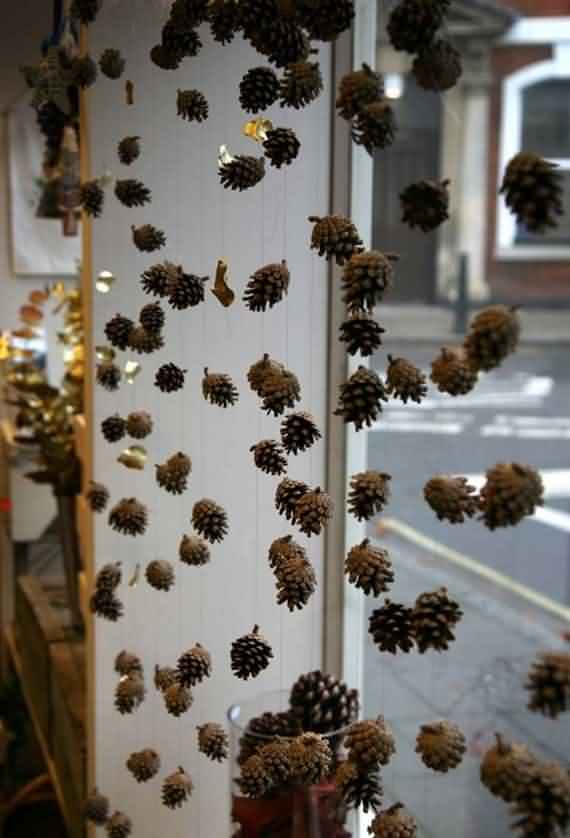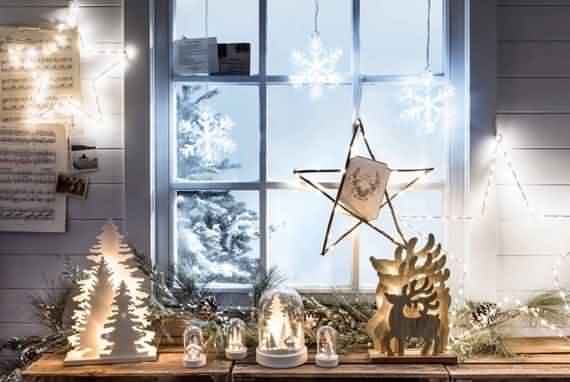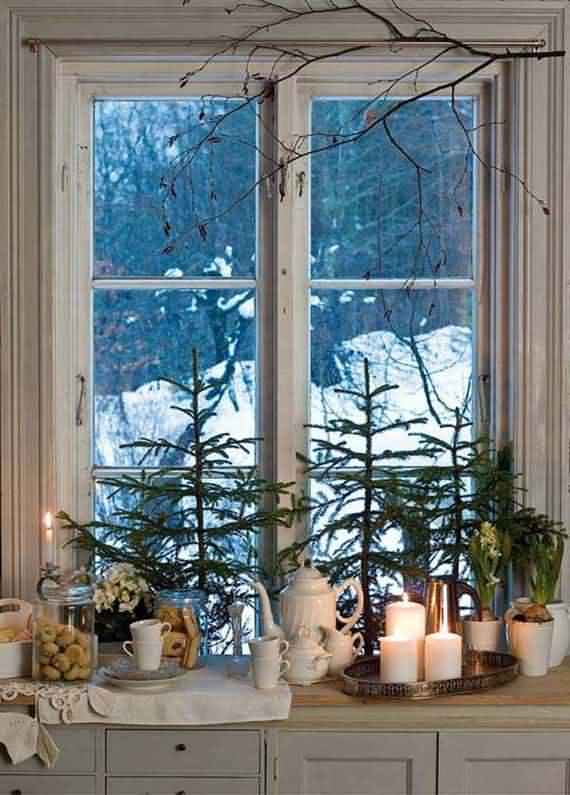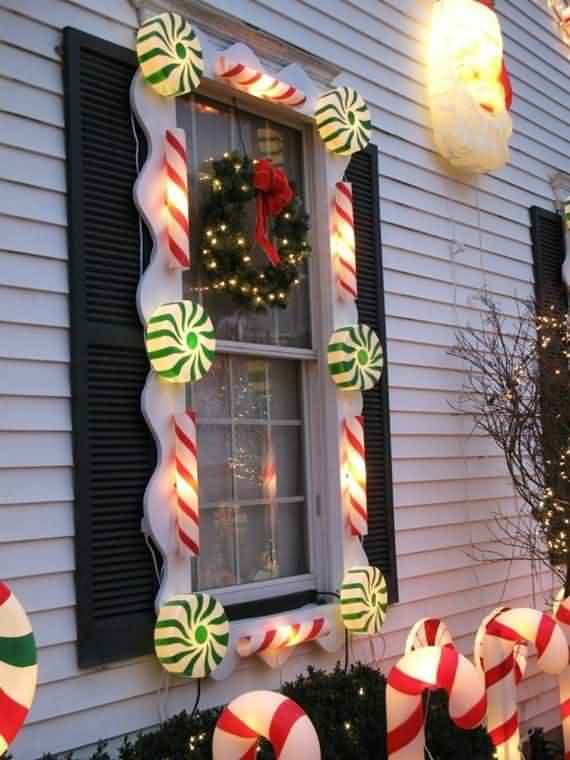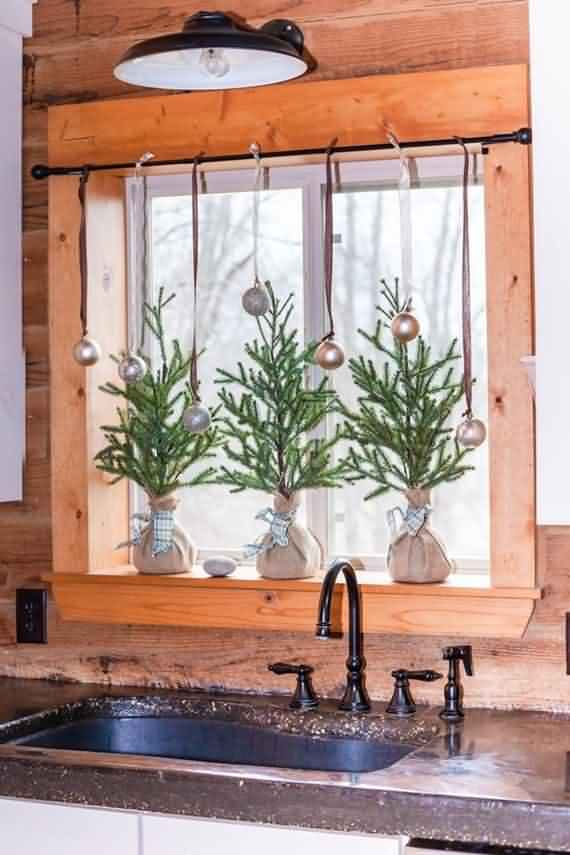 Think in some stunning Christmas window decorations ideas
When we decorate our Christmas table very well, we may forget to furnish the chairs; when we decorate our doors, we may forget the windows. Here are some stunning Christmas window decorations ideas for you so you'll never forget to furnish those windows, whether your window is small, big, have wide windowsills or not. Such simple windows would be magnificent and ready for the festivities in no time. Choose one of these stunning Christmas window decorations ideas:
Glass Ball Ornaments
You can really go with a few colorful glass balls and some pretty ribbon. All you have to do is just tie each ball to a piece of ribbon, and use some tape or even a nail if you want to secure it to the top area of the window.
Wreaths
They are the second festive element after ornaments. While the obvious places to put them generally include your doors, stairs and walls. You can hang classic Christmas wreaths in multiples for a striking effect, especially if you have a wide expanse of windows. So, you might be surprised to find out how great these Wreaths look in your windows too.
Snowflakes
With plastic snowflake decorations and fishing wire you can recreate that winter wonderland look right inside your home.
Stars
Hanging some colored stars for your beautiful holiday window display surrounded with some shiny colored ornaments is simply stunning thing.
Pinecones
Like Glass Ball Ornaments, snowflakes and stars; pinecones are another great ornament idea for bringing a bit of the wintery outdoors into your home.
Candy Canes
For a good holiday and Christmas look; you could hang candy canes with some simple ribbon or fishing wire.
Frosted Drawings
All you need is a white marker specifically meant for drawing and writing temporarily on windows. The white color works great here, because it looks like frost or snow.
Cascade of Ribbon
Use multiple lengths of ribbon in colors to match your holiday decor, and try different patterns and fabrications to embellish your window.
Candles
mmm… Candles are best thing to decorate with in everywhere in your house. share these stunning Christmas window decorations ideas with your families and friends.