Amazing Christmas Mirror Tips
Christmas is such a great time to bring in some simple designs and easy living decor. I think the cold and snow makes everyone want to just take it easy and not bother with anything overly fussy. It always come after Halloween and thanksgiving.
Part of dressing your house there are a lot of things you can decorate it inside and out side the house. Such as your Christmas tree, wreaths on doors, large feature ornaments that come out every year, dressing the staircase, coffee table, dining table…etc… there's also your mirror! decorating your Christmas mirrors it can start from using burlap to paper cut outs and wall decals, I'm hoping there's something here for you!
This Christmas decorating idea is about creating a feature or focal point using some of your house elements, one of these elements in your house is mirror. Most of us have got at least one mirror in the house; often you may find it in your hall or the hallway; and if not there, then the bedroom, living room. And if you don't have one in any bed room or living room you will find one for sure in your bathroom.
If you don't have one mirror , you can always buy one to create your Christmas mirror decorating feature. It doesn't have to be expensive. You can even make one using ordinary glass and applying a simple spray can of mirror paint.
These mirrors are all decorated with a lovely and wonderful Christmas theme in different styles; and colors to grace most of all homes style. Even simple paper cut outs below are a wonderful addition, a little color, to a simple white framed mirror.
Stumped on the best holiday decorations to transform your old mirror to Christmas mirror ? Lucky for you, we've got you covered with some amazing Christmas mirrors images for Amazing Christmas Mirror Tips.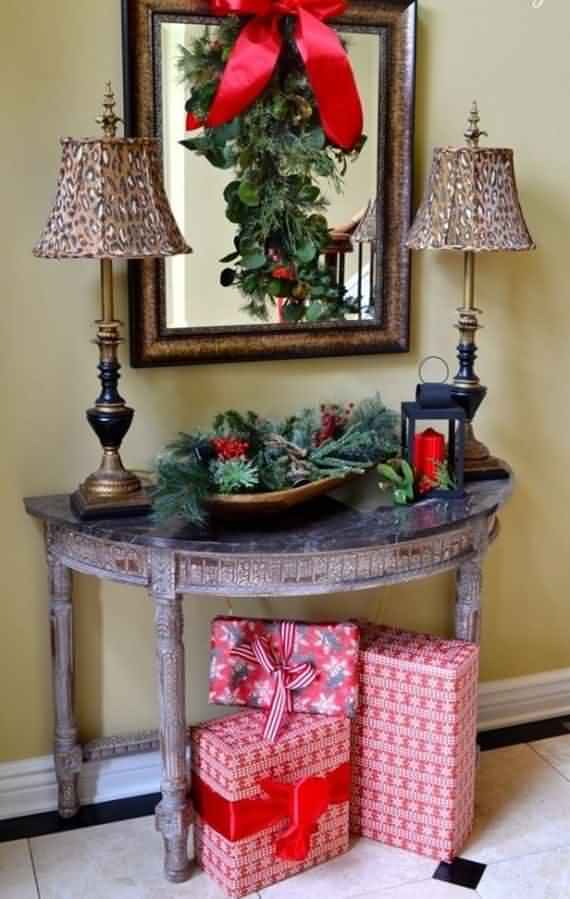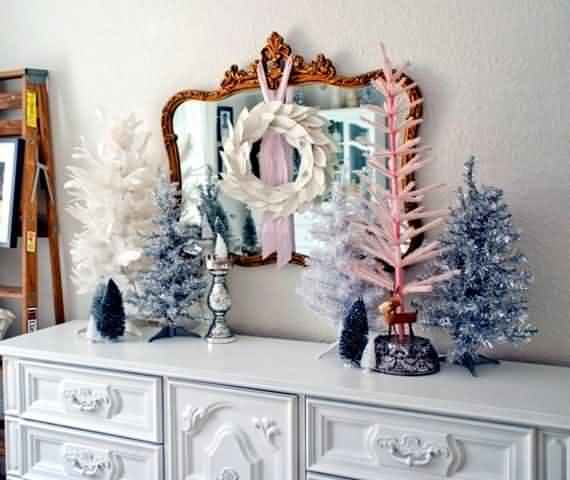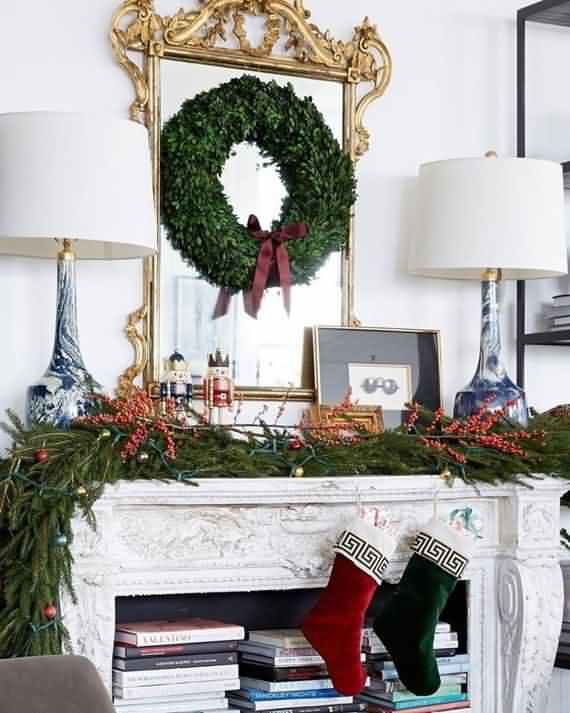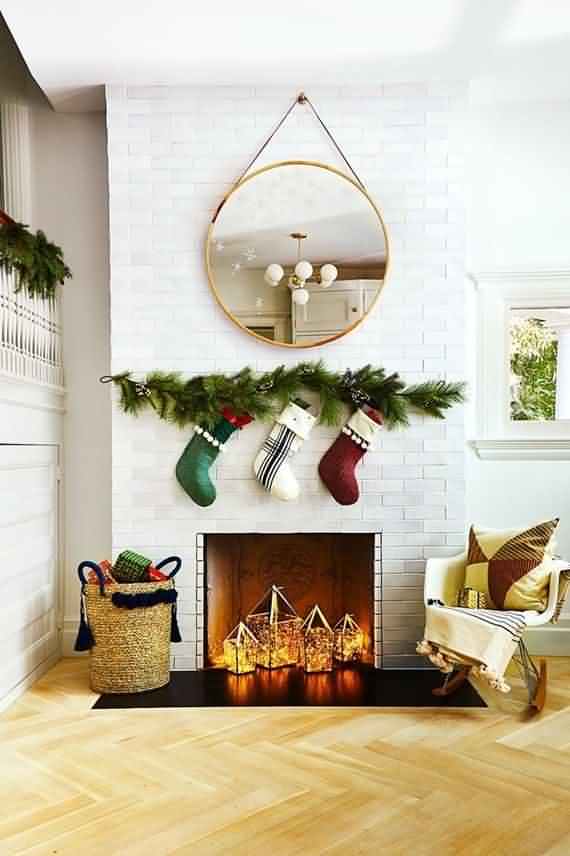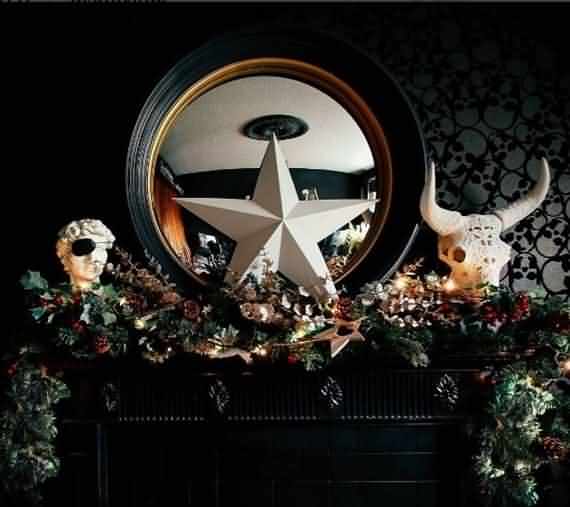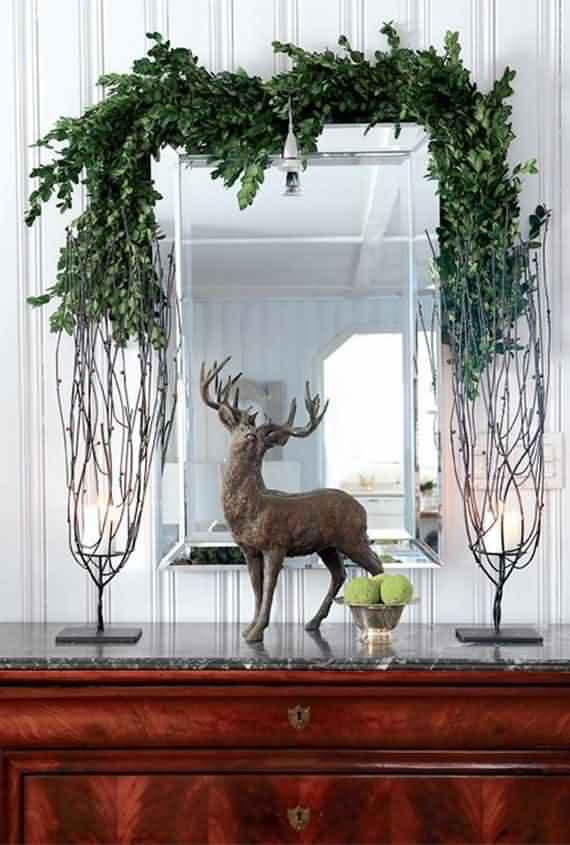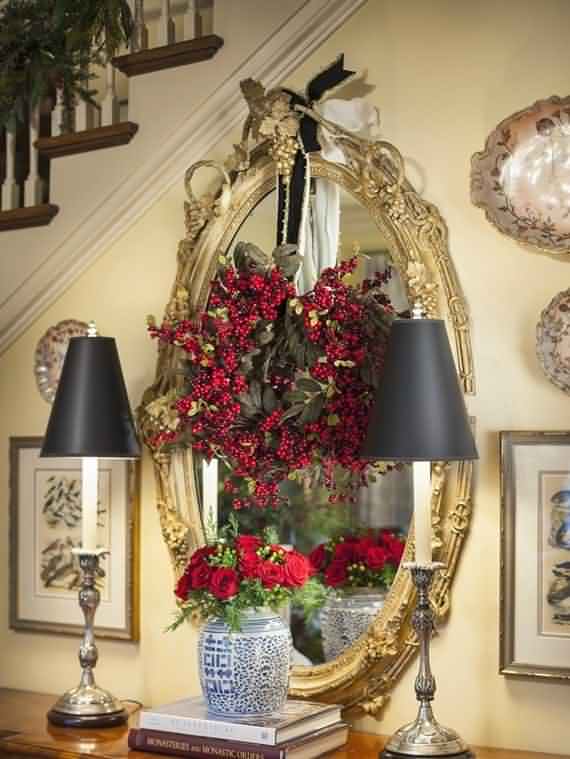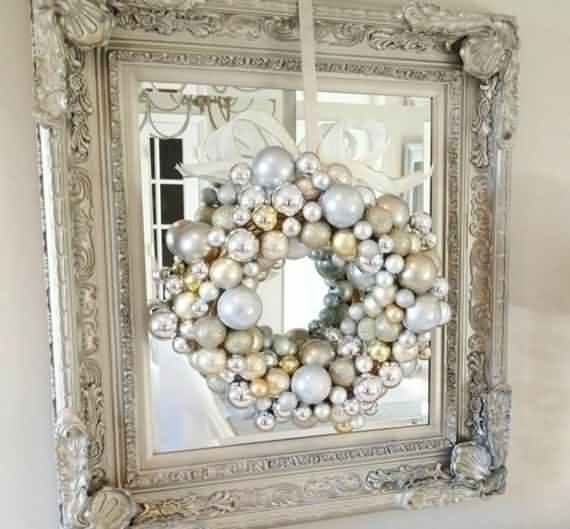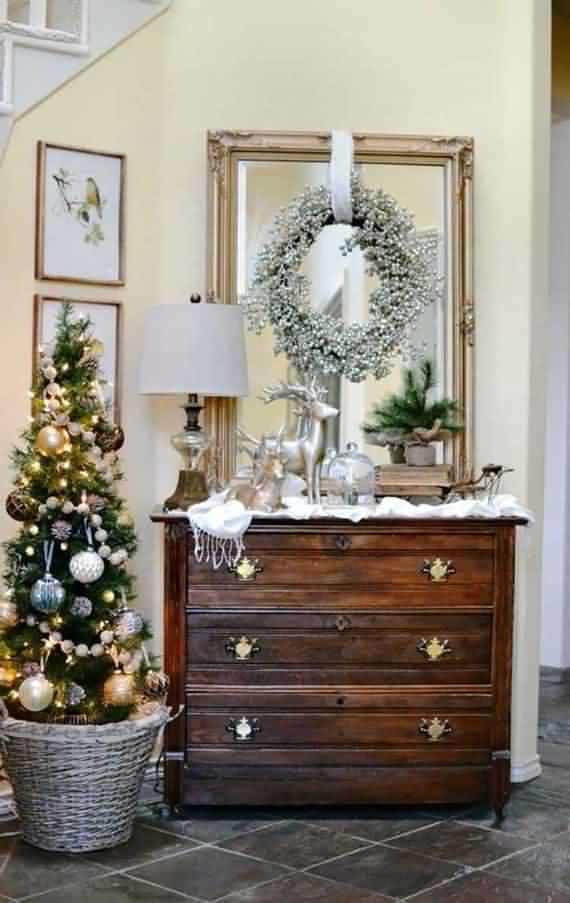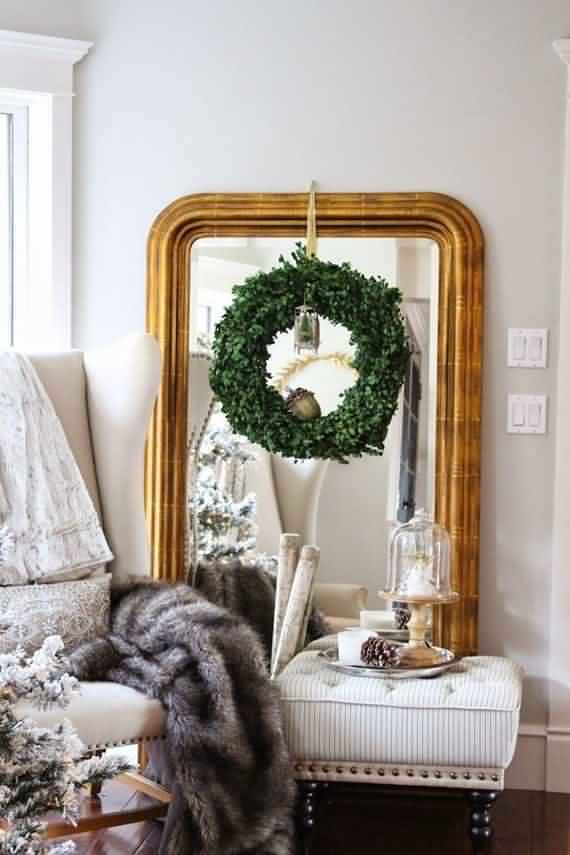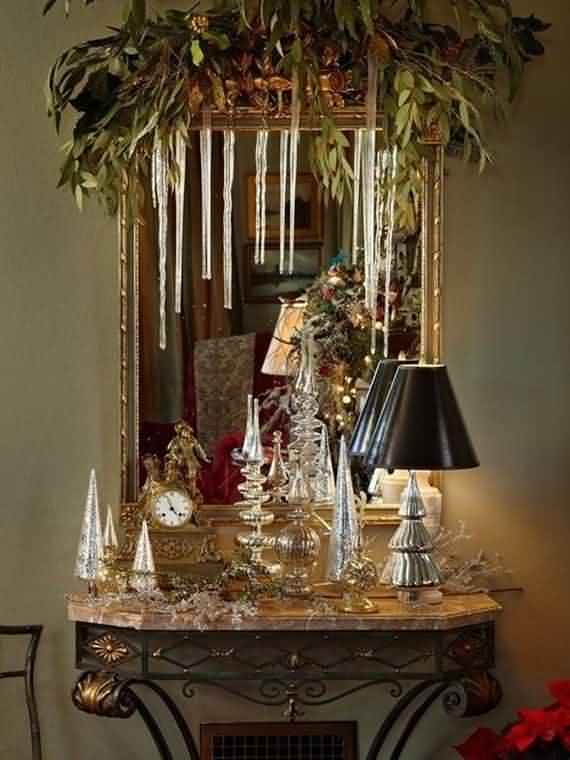 Transferring your old mirror to Christmas mirror
All of us love the chic mood lighting creating a real modern glamour feel which complements the multi facet mirror design perfectly. We love the addition of the chandelier positioned perfectly so that the light can be reflected by the mirror.
Choosing your mirror place in your house is a great thing, you can say it is such a natural place to add a Christmas message to all of family and friends; somewhere that is visible, and because you walk by so many times during the day; somewhere you can reinforce your heartfelt a great Christmas message!
If your mirror started out to be as an old window from a dumpster. I think it's the right time to transfer you old mirror to a brand new one by adding some small decor to it. You can see how simple things can make all the difference.
Try out some Christmas stickers, most wall stickers are re-usable. They don't have to cover the entire mirror; which is great to reflect candles or other lighting in the room; and most packs have more than one decal pattern or style .. for this year and next year too.
You can get as bold as possible when decorating your mirror for the Christmas holiday. You can opt to place garlands, strings of lights, cheerful ribbons; or even replicate a sort of unconventionally unique Christmas tree in your mirror.
Place a sunburst mirror in silver and crystallizing tones above your fireplace; and add mini Christmas tree and reindeer designs, to make the atmosphere feel more joyful.
With Christmas time fast approaching; We decided to make a selection of the best Christmas decorations; one can find on the internet that you can easily be inspired by. The following will allow you to give an extra special sparkle to your mirror, during this whimsical season.