Best Easter Fireplace Decorating Ideas
are back again, after the last snows melt away from winter and Christmas time. And all the green grass blades begin showing their beautiful fresh heads; we're all ready to fresh all these things up. Yes it's the right time to start a new life again in the lovely spring season time. To embrace the longer lighter days and make our homes reflect the change in seasons.
You may not use your fireplace as often when springtime's warm weather comes, but the fireplace still there and it's nevertheless remains the focal point of your room. So be inspired by the variety of color schemes, arrangements and materials in these Easter mantel decorations to create your own springtime fireplace decor, as you decorated it in the wintertime.
The fireplace is one of the perfect spaces in the house to make a statement with Easter decorations. Our particular favorite's decor includes adorable bunny ornaments and a wicker basket filled with Easter treats! We would also recommend using clear glasses or jars filled with a mixture of miniature decorative eggs and springtime flowers.
If you want to decorate the fireplace mantel not only in spring style but also with some pretty Easter touches, here are some amazing ideas. First of all are eggs. Eggs are the first thing that we expect to see when we hear the word 'Easter' especially for kids.
No matter if you take plastic or natural eggs, chicken eggs or quail eggs – the most important thing is just paint them and use in wreaths or just out in a beautiful bowl. Spring flowers like daffodils, tulips, azalea and peony will make a nice company for the eggs, so will rabbits, chickens and pretty animal porcelain figures. Add garlands and wreaths, some pictures and inscriptions of your choice, and a stylish mantelpiece too.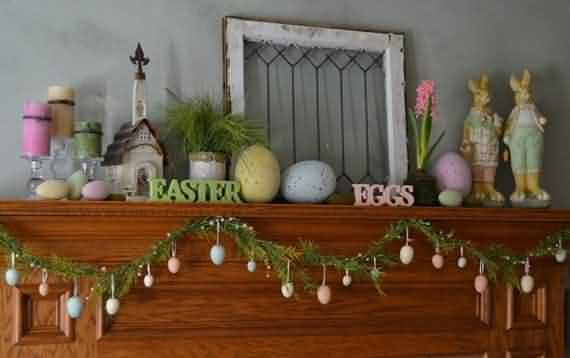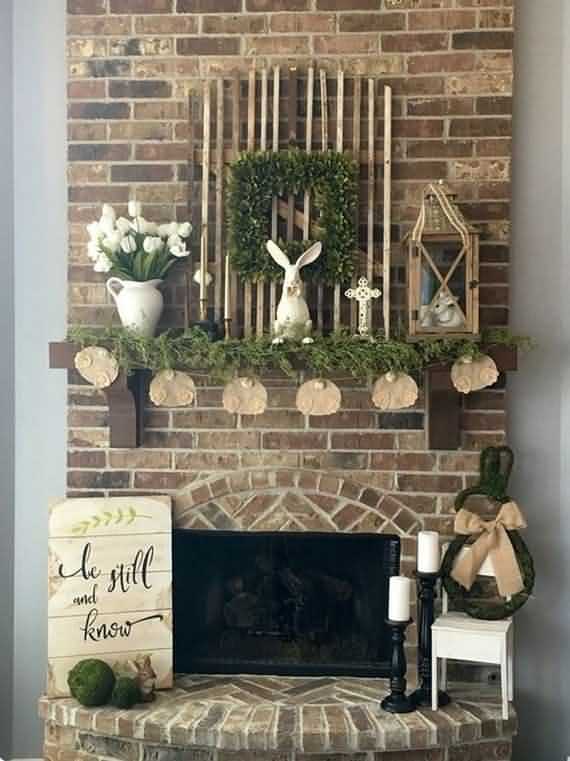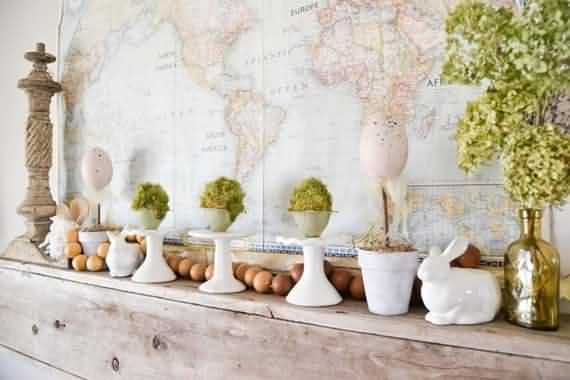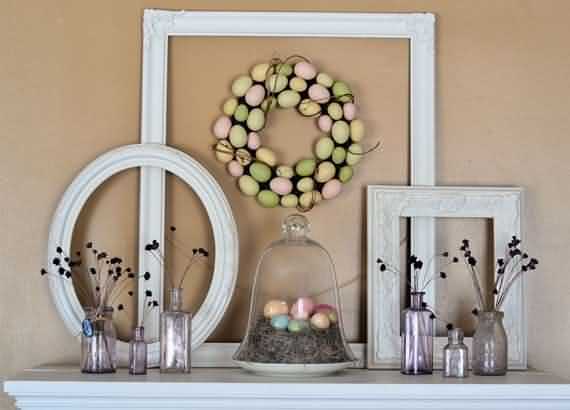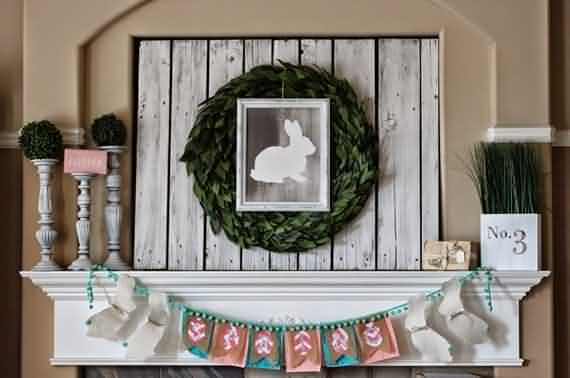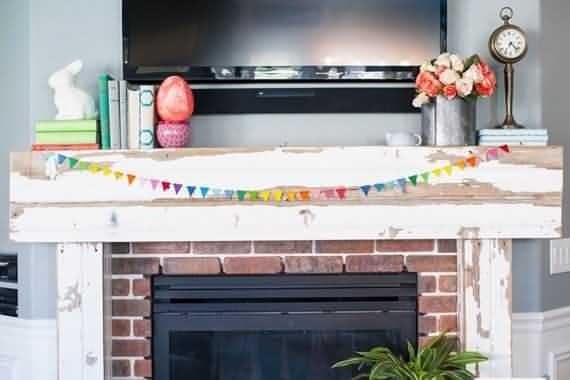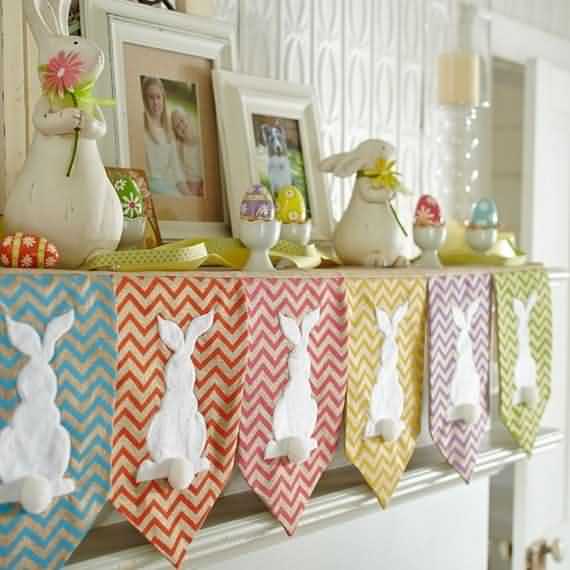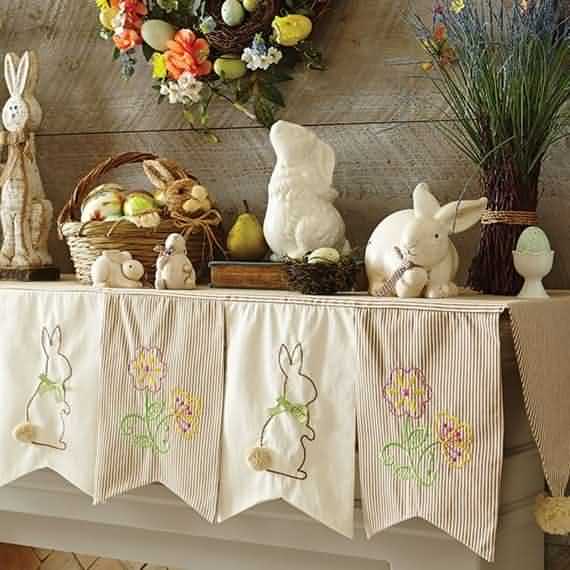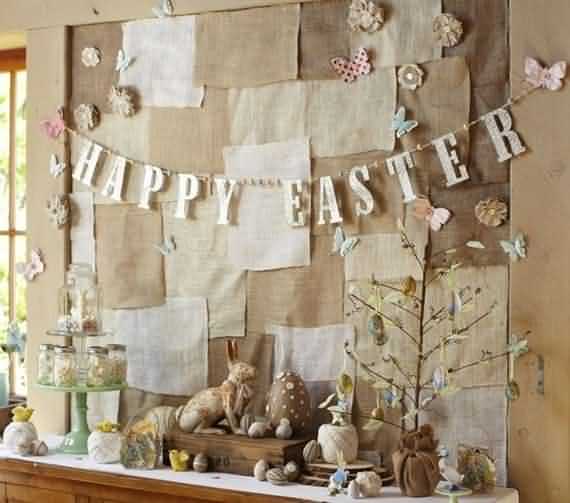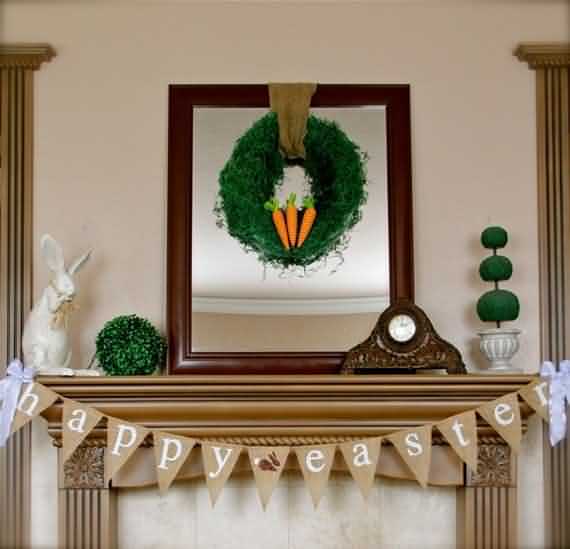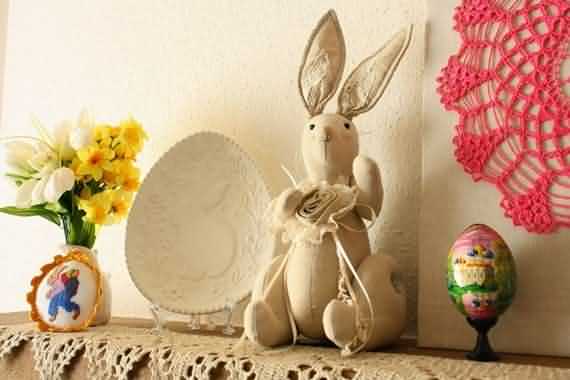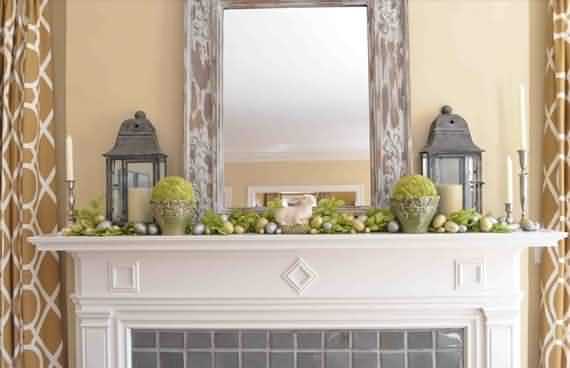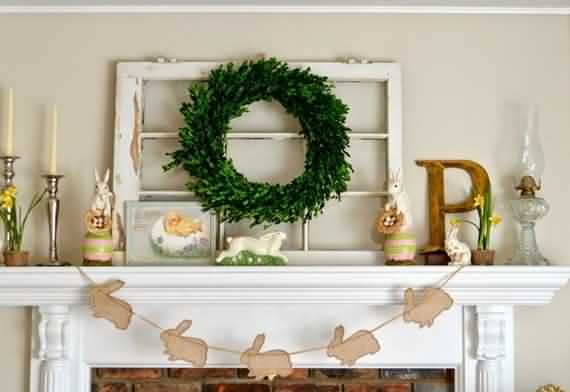 Easter Fireplace
Decorating your fireplace for Easter
Always keep in your mind that each season is associated with a different color palette – and spring is no exception. Think fresh, light and bright; when it comes to choosing your spring colors and for sure for Easter too. If you haven't got time to repaint or re-paper the walls, then you can change up your soft furnishings.
Things like fireplace mantel, cushions, curtains, throws and such can create a big impact, so it could be a good idea to swap around your colors in favor of pastel blues, greens and pink – or various shades of purples and grays. The trick is to combine positive Easter colors with some smarter muted tones.
Try to place some beautiful bright colored flowers garlands to bookend your Easter tableau in your house. And also you could also place two identical statement pieces either side of the fireplace on the floor and two decorative birdcages either side to add a touch of vintage curiosity-shop style charm.
You may Mix up some materials but you have to maintain your style. Yarn balls are another clever way to fill in the space with color, and because they're already round, you won't have to worry about collecting and finding ways to safely display at all. The organic vibe of this mantel is charming, starting from the small birdhouses peeking out to the use of branches, eggs, pastel floral picks, and of course the colored yarn balls. You may also change up the sizes of the colored yarn balls for a happy mantel.
Finally, you can add some fresh flowers in a vase; add in a paper (or fabric) garland or use a vintage window pane as a backdrop.
If you're looking at your tired mantel escape this month, wondering just what direction to take in freshening things up; you're lucky because you are with us. Check out some of these inspiring photos of lovely Easter mantels; then use that inspiration to create something uniquely your own at home; and don't forget to share these ideas with your family and friends.