Recycling Jars Ideas For Easter
are the other great Easter craft idea you can adopt for the following holiday. This time you need to paint them with some nice Easter symbols and flower decoration, because spring is here.
Easter time is the right time for you to use your artistic skills to transform the overlooked into the beautiful. DIY recycling jars ideas projects are always cool, there's so much that you can do with especially when you can turn them into something new and useful. Every idea has its sustainable use. These recycling ideas are creative ways to give a second life to old jars made of glass and bring it back to life with new look. In addition, these proposals can spend an entertaining afternoon with children.
Metal, plastic and glass: these materials have changed our lives since the very early ages. Nowadays most of us try to reuse these products but others inspired by Easter crafts ideas, create wonderful products. We all have bottles and tin cans in our homes. Also we use glass jars in our daily habits. Why not try to upcycle them for Easter and to be a great gift for your home and also a great gift for our Planet too by not throwing it away.
Internet is full of good ideas and when it comes to recycling, I think you came to the right place. We've scoured the Web for the most creative ways Ideas of how to recycle jars. These recycling jars ideas and its new second lives will surprise you as well.
Don't forget to ask your kids to come help you out with decorating and encourage them to use their craft abilities. You need to teach them how to do it right because they will be the parents of tomorrow and they will pass it from generation to another.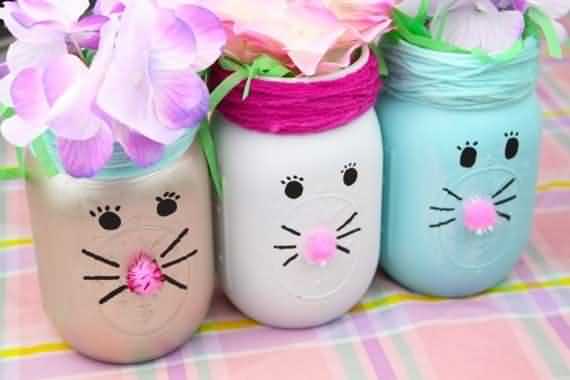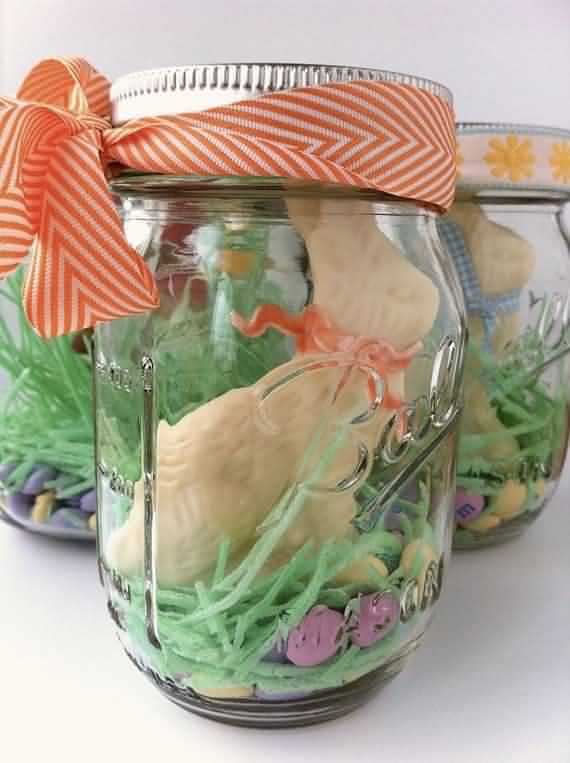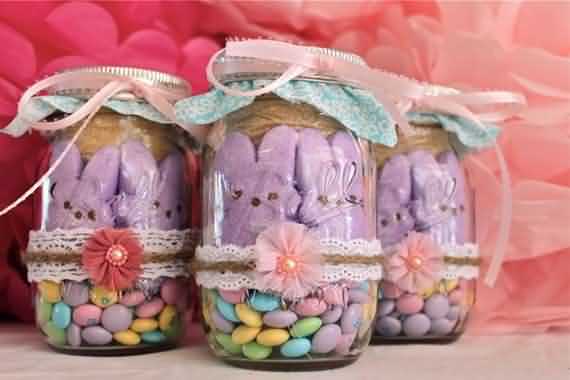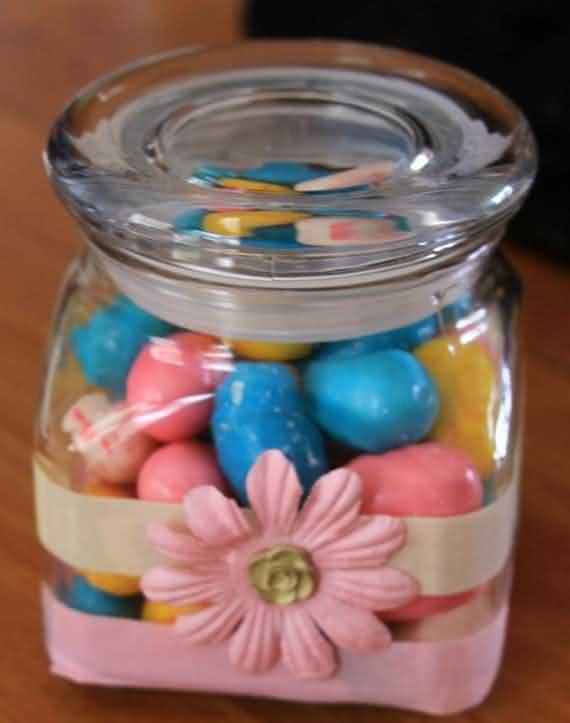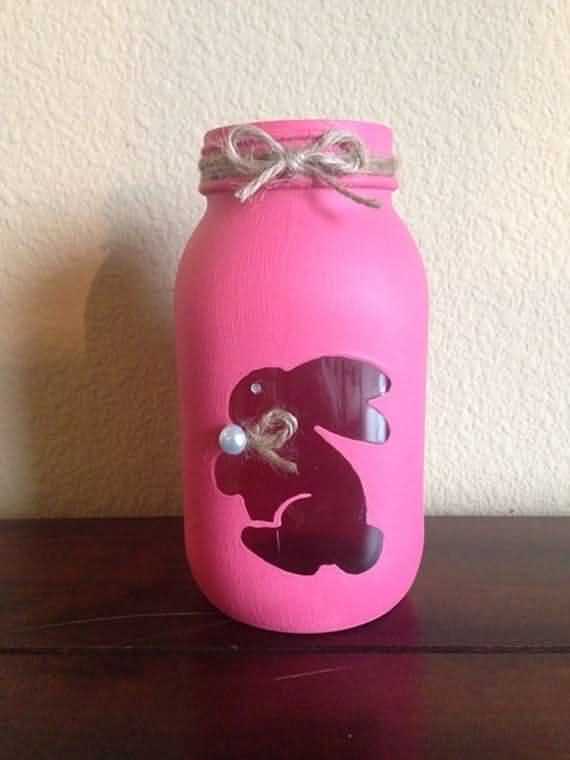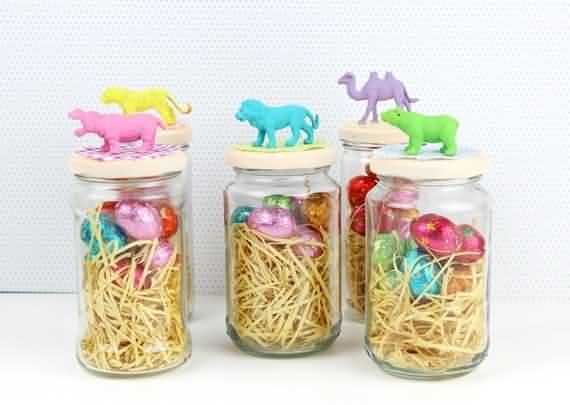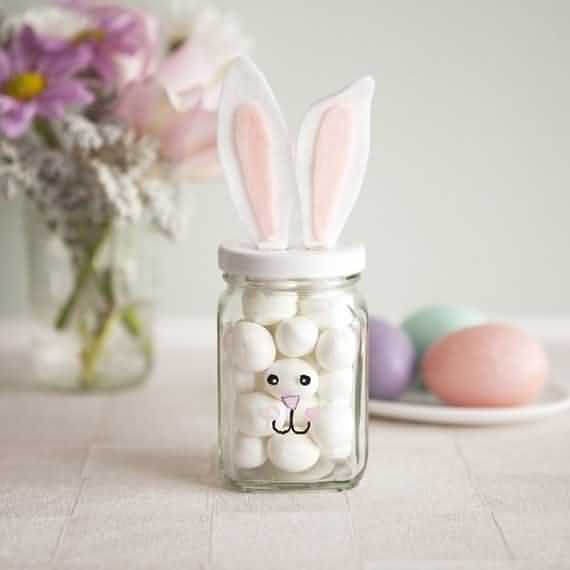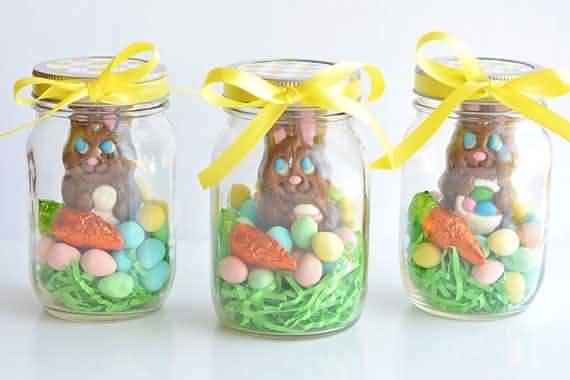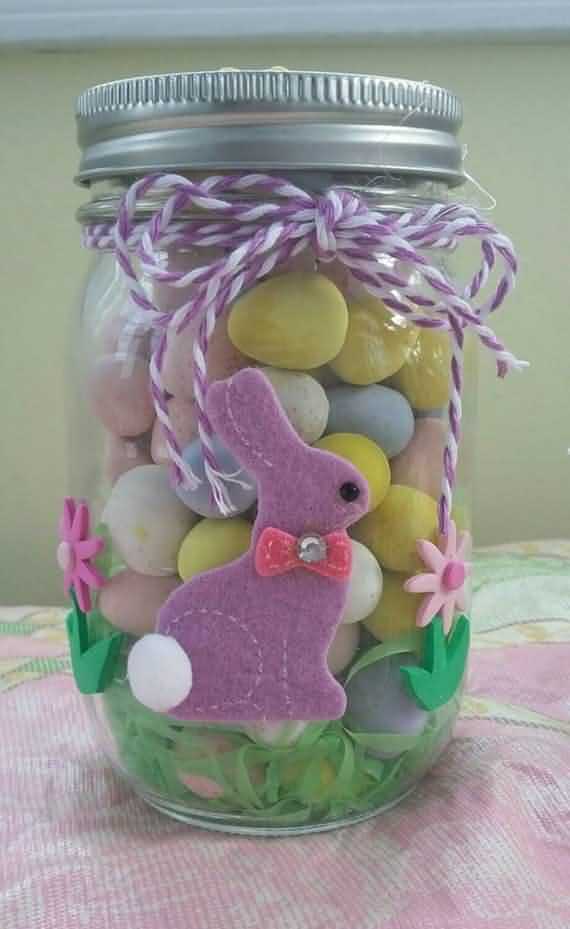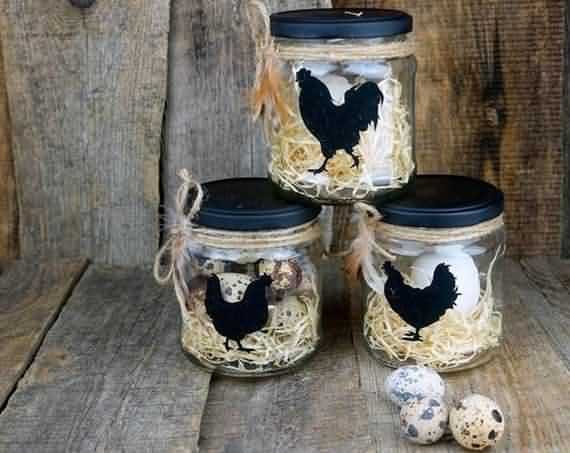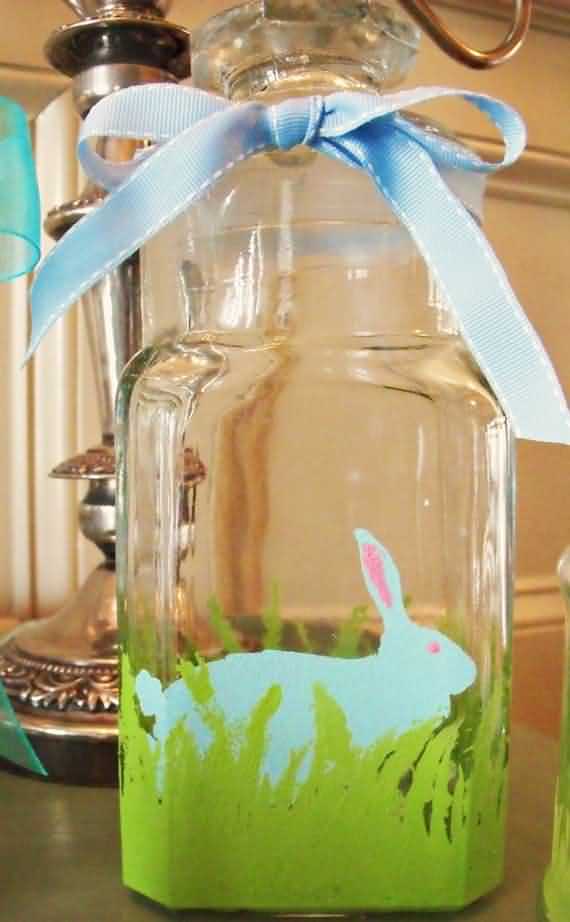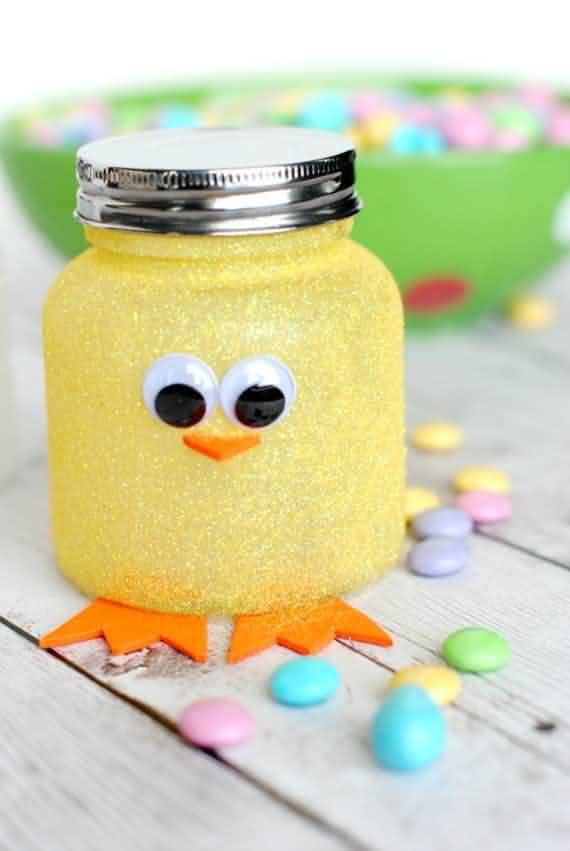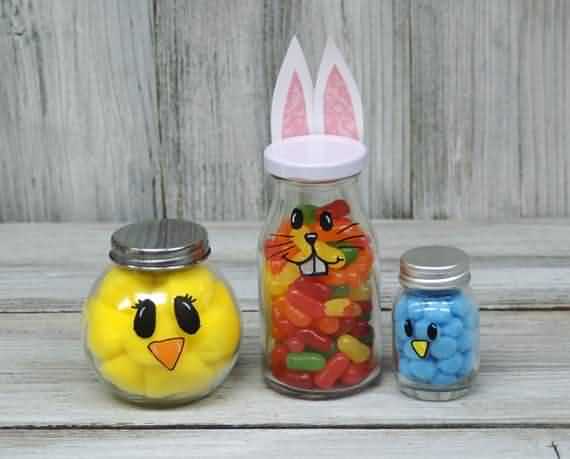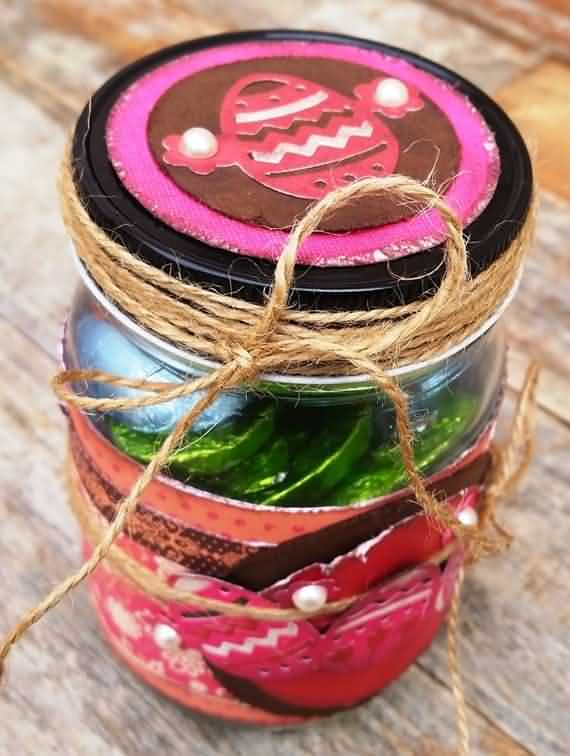 Jars Ideas For Easter
DIY Recycling jars ideas for Easter
There is no better way to make your home friendlier and more welcoming this Easter than with the personalized DIY bunny jars. With a bit of creativity, some pattern tape; and several colors for painting the jar; you can now create your own small bunny jars support, in the privacy of your own home!
Easter bunny jars or a bunny in a jar are such a cute and easy holiday craft to make. You can fill them with some candies or votive candles and use them for Easter decor or as Easter gifts. And the good news is there is no special equipment is needed at all to do it. Plus you can make your own silhouette bunny stickers without any fancy machines too.
In empty jars you can put some of mushrooms and eggs inside it. Then you can select the spray paints in colors that remind you of Easter eggs. And you can choose from a hen and some chicks, a baby lamb and a bunny; to embellish the jars' lids or even choose them all to embellish them on the jars' lids.
The clusters of small terrariums make a great table centerpiece, are fun gifts to share with friends and family, delight guests as Easter gifts, and make sweet treats for Easter. I think you will find it irresistible and impossible to make just one.
You can also fill the jars with some small chocolate animals and some sweets and candies. And also get one jar and decorate it with colorful fabric and ribbons. Plus you can also insert some coins inside the jars to make your kids so happy when they will find them inside the jars. All of that you can do it for less than five minutes.
Finally, use this opportunity to inspire yourself with awesome ideas that you can craft in almost no time at all. See how to bring the beautiful colors of spring into your home with the joyful themes of Easter by doing these recycling jars ideas for Easter; which is just around the corner in case you've missed out on the calendar. Share these Recycling Jars Ideas For Easter with friends.