Easy Christmas Bathroom Decor Accessories Part 1
Bathroom is usually one major room; or may be more than one room in some of the houses; used by all family members; and also guests for sure. Bathroom is also a busy place as important as the living room, dining room; or your yard when you are hosting a Christmas party.
The bathroom may not be the first or second place you think of when it comes to decorating your home for Christmas; but don't let that stop you at all! Don't worry at all ; there are always plenty of brilliant Christmas bathroom decor ideas to inspire you.
Many people like decorating their houses for the Christmas holiday but few of them only believe that every space in their homes must look at its best over the holidays and thus few adorn their bathroom during Christmas. My little advice to you don't forget to make your bathroom be a decorated as the rest of your home; and let it to be festive place for family, friends and guests too; when anyone may want to enter it at any time during the Christmas holiday.
If you're hosting your family , close friends; and some more guests in your home this year and want to make every guest's bathroom time a little more cheerful; a little bit of decoration might just do the trick.
You can switch some little items like the shower curtain, bath mat, toilet paper, towels; and some other bathroom items to bring the Christmas spirit to your bath; and after the holiday season will finish you can return back your regular decor once the holidays are over. Now it's the right time to show you some of our easy Christmas bathroom decor accessories part 1 and easy Christmas bathroom decor accessories part 2. Please don't forget to share them with all of your friends.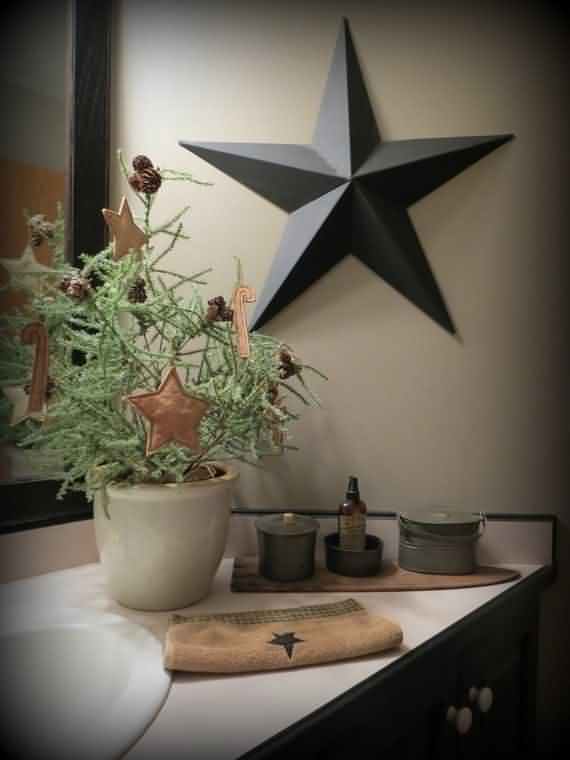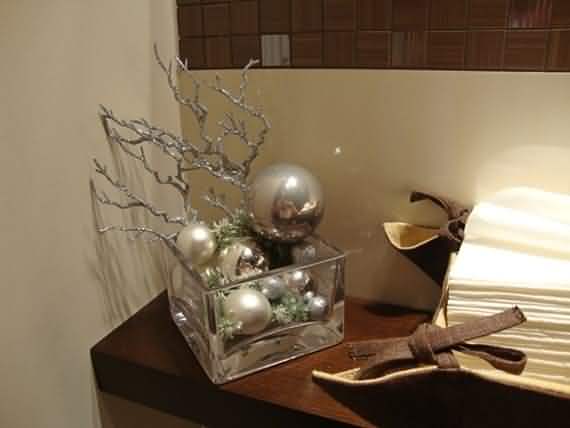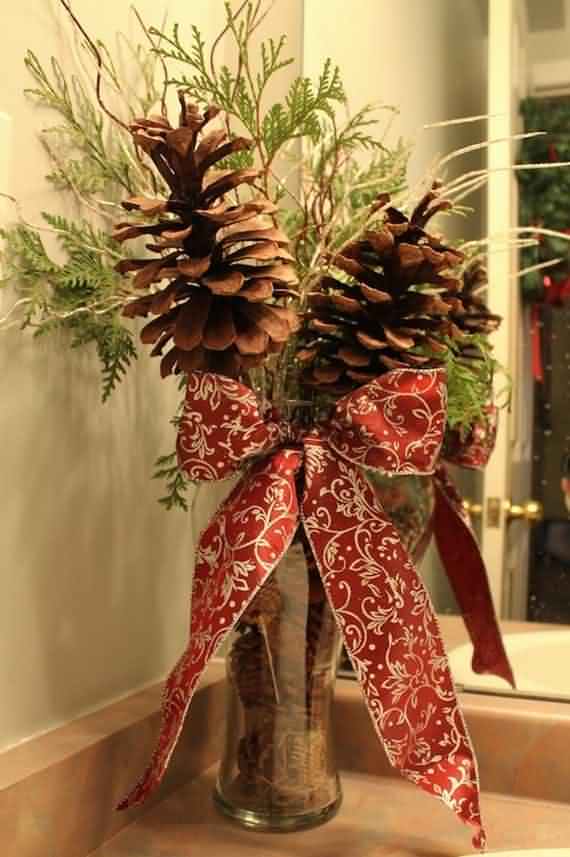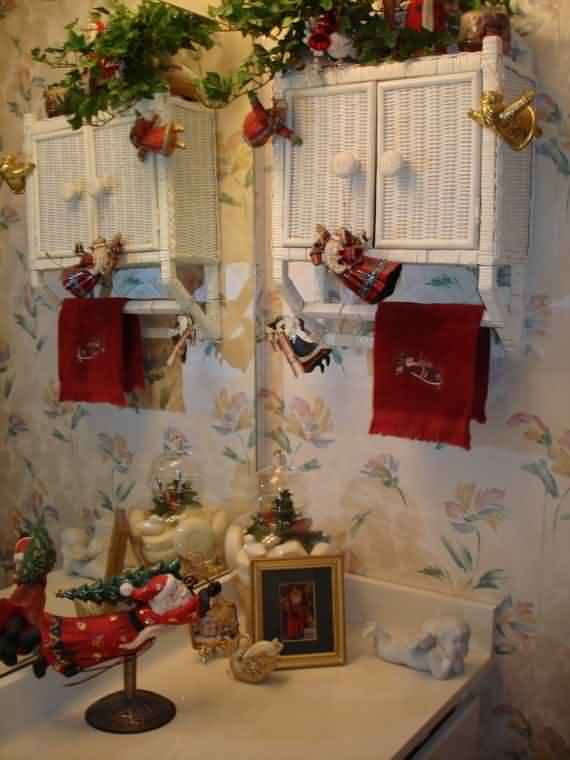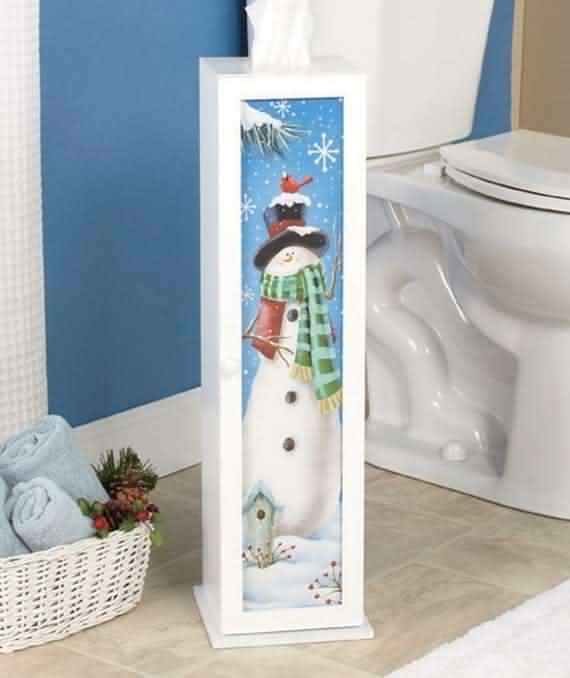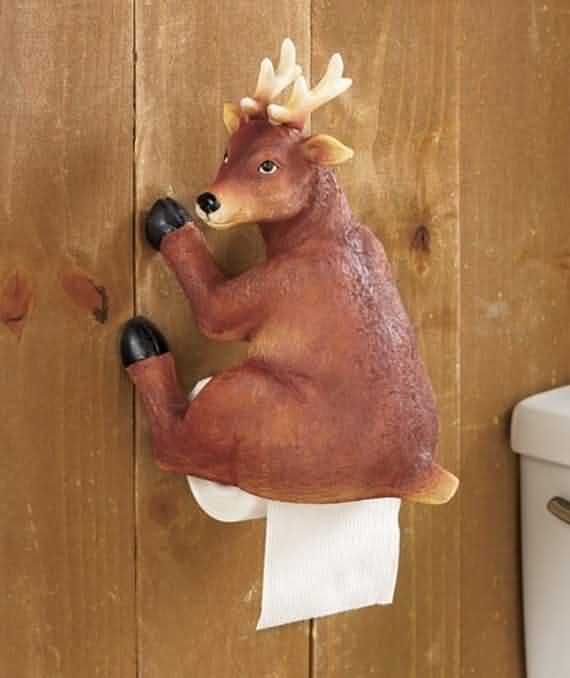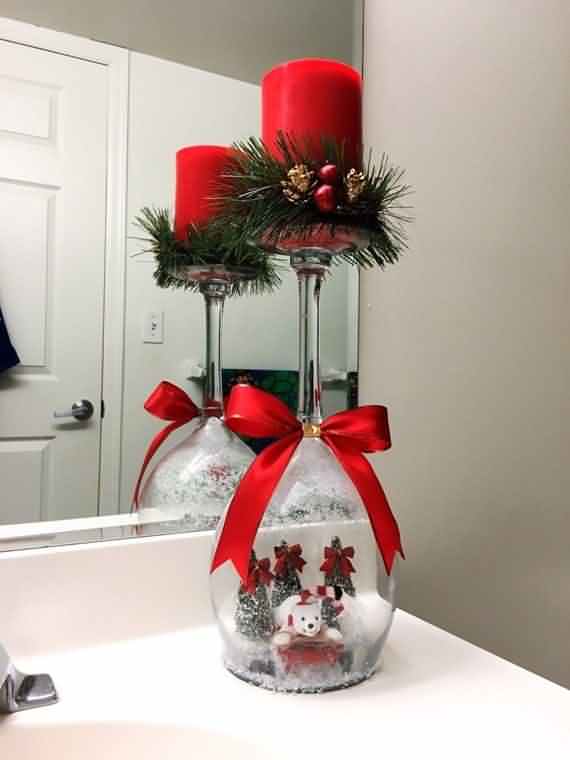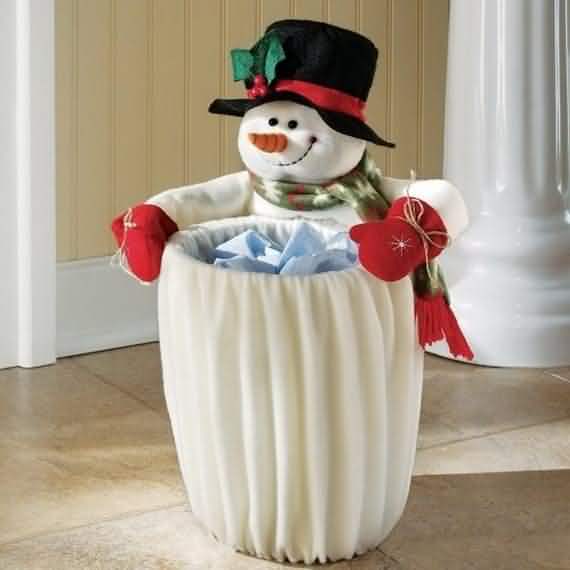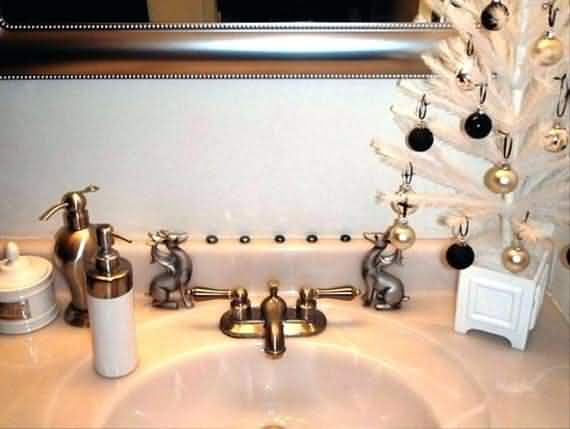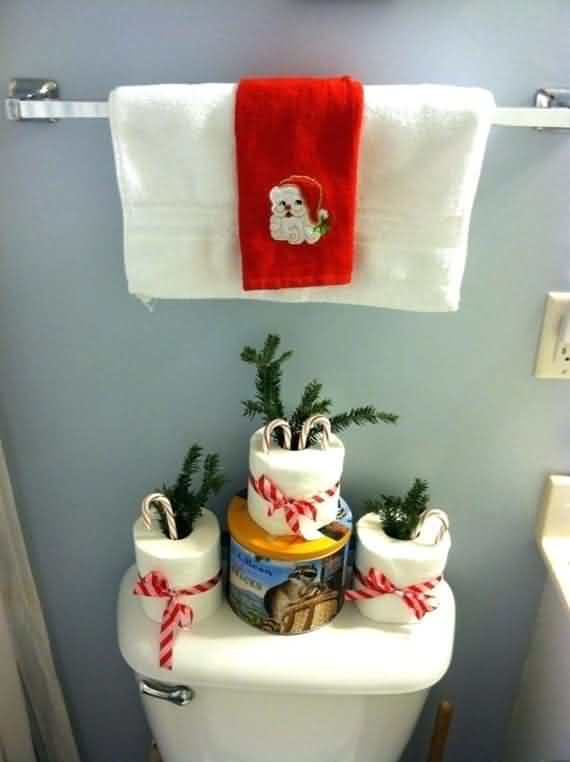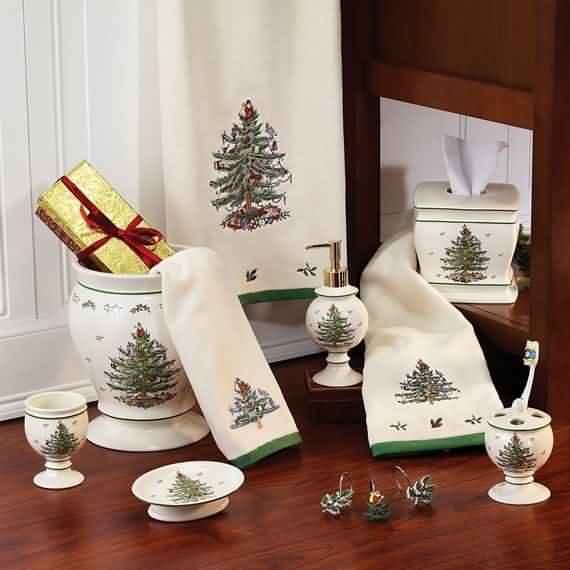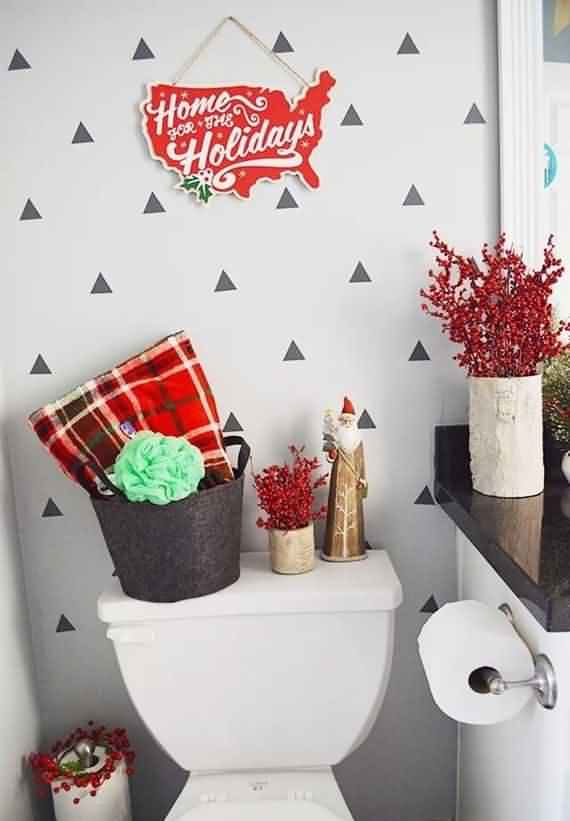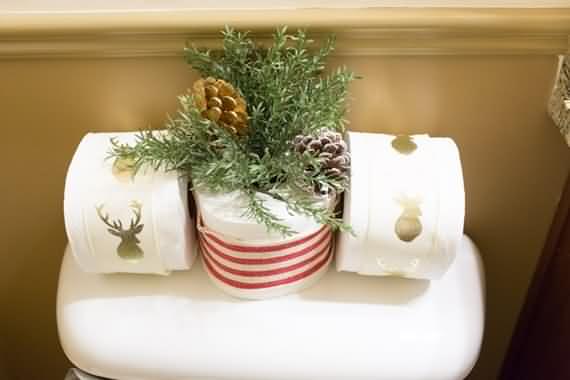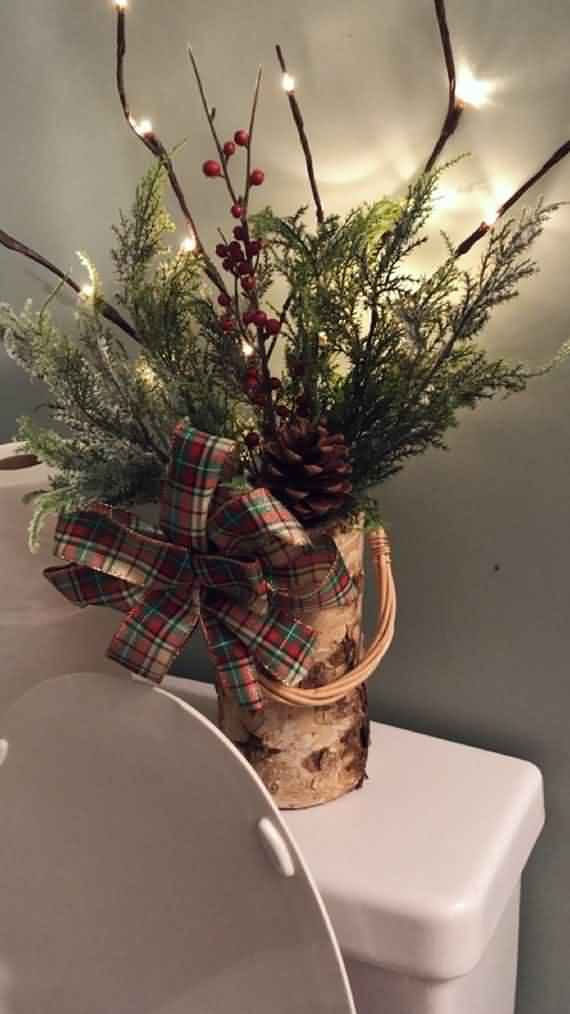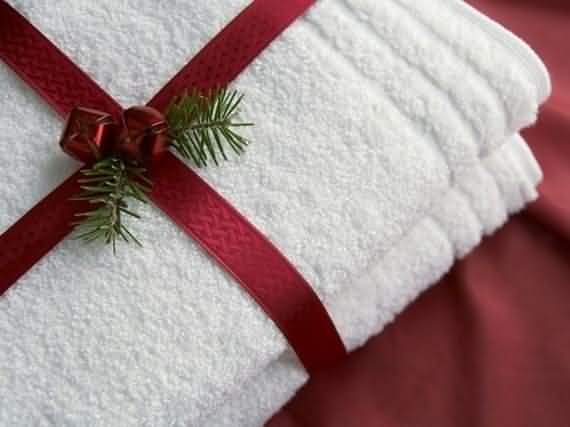 Easy Christmas Bathroom Decor Accessories Part 1
It's Christmas Bathroom Decor Accessories time.
Add big or mini Christmas tree to your bath
Christmas trees are very famous symbol at Christmas time every single year. Christmas won't be Christmas without this great symbol. According to your bathroom space you can add a big Christmas tree or even a mini Christmas tree decorated with full of colored ornaments to bring the Christmas festive spirit to your bath.
Festive Christmas curtains
Switch your regular daily use curtains with Christmas special curtains; that matches your Christmas bathroom theme; and also it going very well with your bath mini Christmas tree. It's sure to make an excellent accessory for your bathroom.
Dustbin cover in a snowman shape
This snowman shaped dustbin would evoke all the Christmas festivities in your house. By using this great way you will encourage all of the kids to won't litter any garbage in your house or at least in your bathroom and put them all in the dustbin .
Hang A Wreath
Looking for the perfect way to add some simple elegance to your holiday decorations? There's nothing more traditional than the wreath. Hanging a wreath in your bathroom is a great way to add a traditional holiday touch to the interior of your home. Decorating the bath with a wreath is much more practical that going with the floral arrangement, and also I suggest you go with cedar or evergreen wreath for your bathroom.
Place some ornaments anywhere in your bathroom
It's the best things about Christmas is that it gives you an excuse to dress up your bathroom with all of the lovely ornaments we associate with the holiday season. Of course, there is so many types of Christmas ornaments and decorations to choose from, it's often easy to find yourself hanging the same decorations in the same way, year after year.
Here are some great easy Christmas bathroom decor accessories for the holiday season can be used in your house decoration and creating a wonderful way to share the love of the season.