Festive Outdoor Easter Decorations
are always good with seasonal decor and centerpieces to bring a touch of cheer to your Easter decorations. The Easter table should radiate joy and happiness otherwise it's not an Easter table …lol . This is done by a fresh arrangement of spring colors, and evoking a sunny atmosphere in your porch or the outdoor. What works better than sweet Easter eggs and elegant porcelain with rabbit figures? In many cultures, animals are symbolic. The Easter Bunny is, for example, linked to fertility. So, it should not be missing on the table for Easter.
If it is getting a little bit warm outside, we like to gather in that warm place. Before it is too hot enough to eat outside, you have to give the feeling of nature outdoors. For a cozy atmosphere, supply fresh spring bouquets. The flowers are the pure invitations to love. None of the receivers can or should resist.
These festive outdoor Easter decorations are full of inspiration to get you ready for your Easter brunch or dinner parties in holiday style. Try to celebrate the arrival of spring with some fresh and bright ideas to decorate your table. Think to decorate your outdoor Easter table with fresh floral centerpieces, it will shine up your table and will seem appetizing too.
This new fresh look take on traditional Easter colors will brighten your Easter or spring table. And if you want; you can replace the nests and eggs with a brightly colored daisy to carry this Easter place setting all the way through spring.
Plus this entire gorgeous outdoor decorations backyard setting for your Easter table or spring table allows the outdoors to be your main decor, saving you a lot of money too. And don't forget to make an Easter tree to highlight your celebration.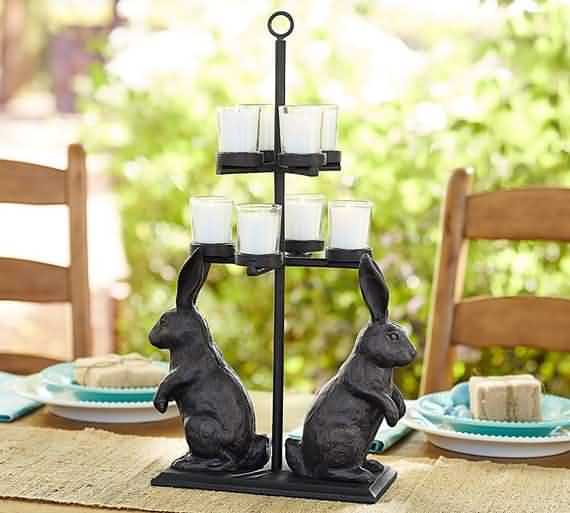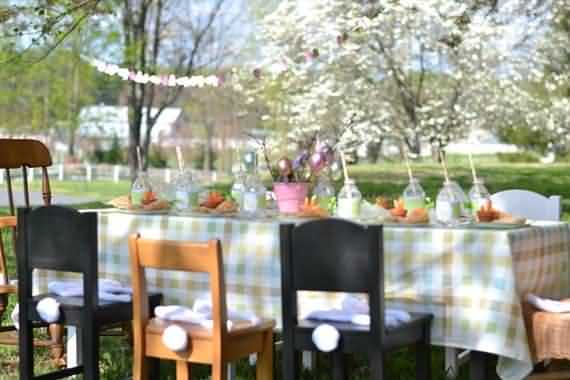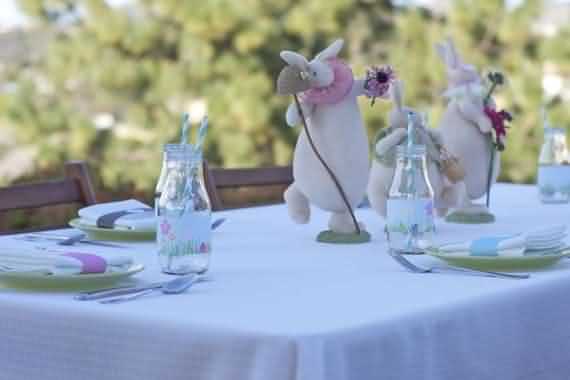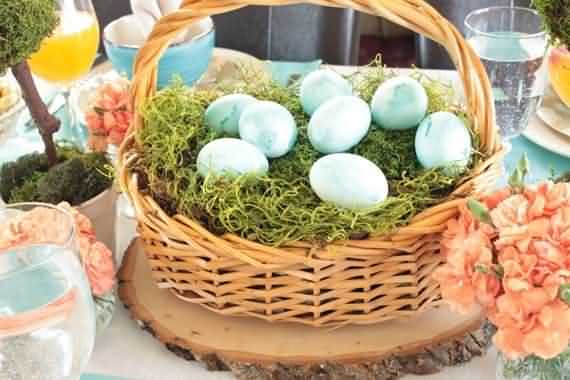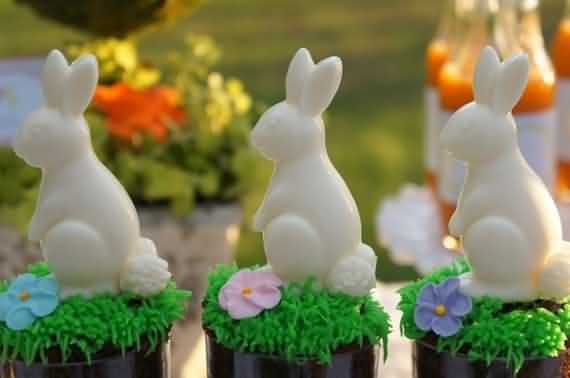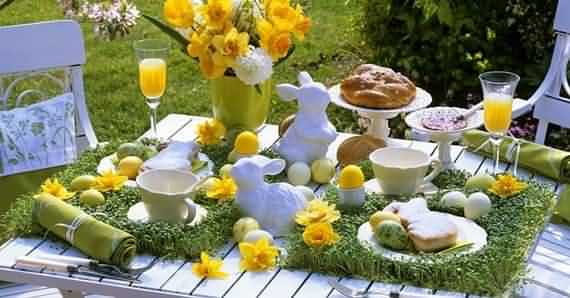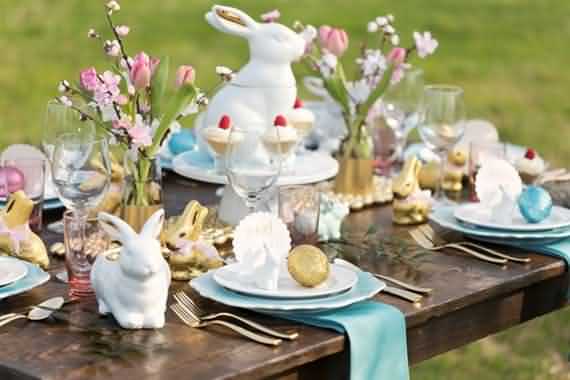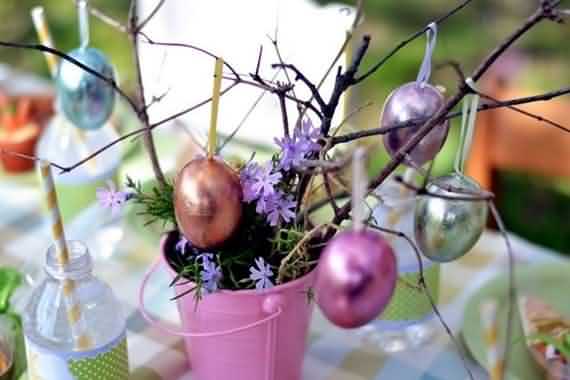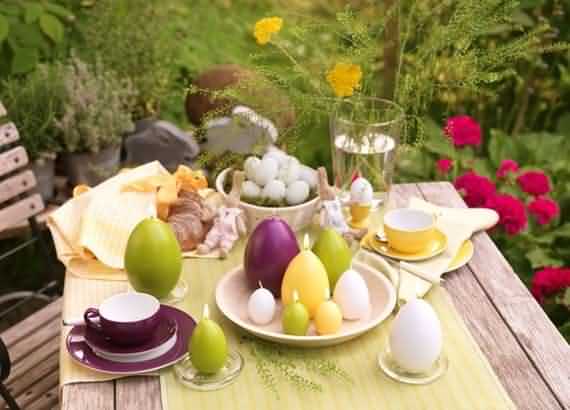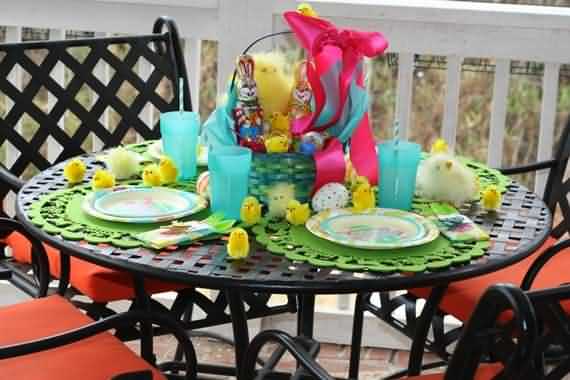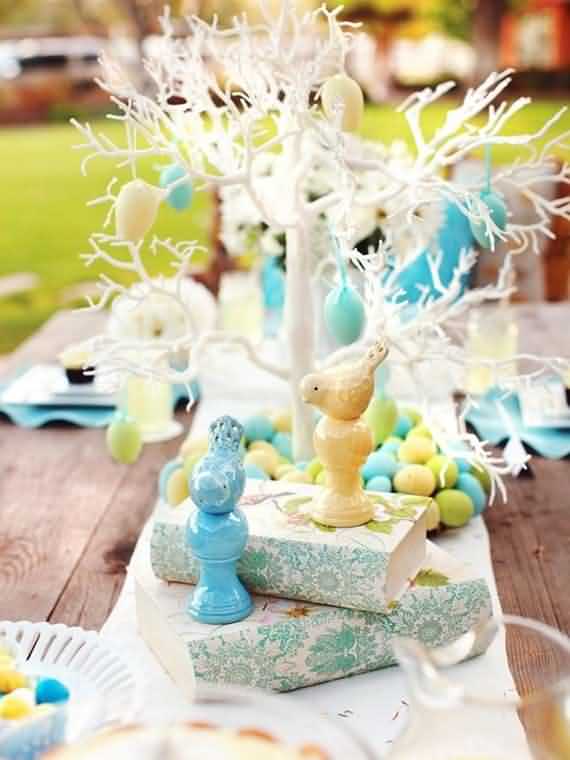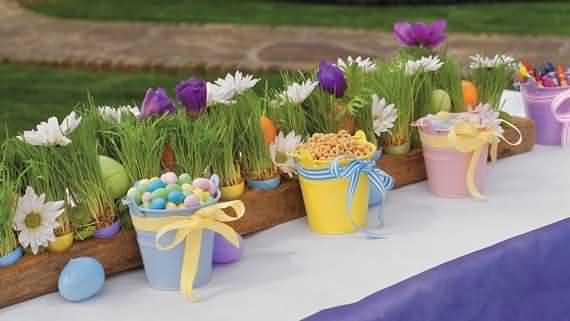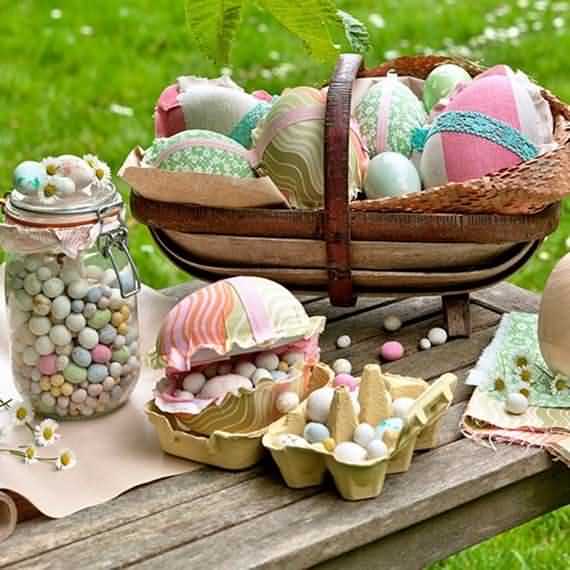 Outdoor Easter Decorations
Prepare your Festive outdoor Easter decorations and
Please don't limit your inspiration and creativity by staying indoors at all. Why not display your Easter decorations outdoors this year? Outdoor Easter decorations will bring the festive mood to your porch, garden or backyard. It's all up to you to choose where you want to hold it; and it's up us to choose you the festive outdoor Easter decorations.
The Easter ideas are always simple and pretty, and they symbolize the excitement that marks the end of winter and the beginning of a colorful and cheerful new season.
Easter brunches, dinners and egg hunts, there are so many fun outdoor activities you can enjoy with family and friends during the holidays.
Try to place bunny candles and figurines next to the outside table decor for a playful look. Bring a brightly-colored ceramic vase is the perfect vessel for amazing fresh springtime bouquet. Set one on the side table for a pop of color and fragrance next to the chairs. You can also create a stylish tablescape to set the stage for a beautiful meal. Start with a tablecloth in amazing vibrant color, such as light yellow, orange, red or green and toxic green are currently fashionable. Somehow they seem appetizing, too. Next, add coordinating napkins decorated with some Easter napkin decoration ideas and don't forget to bring the Easter dinnerware too. A fine set of silver cutlery is also necessary.
Bunny-themed table decor creates a whimsical aesthetic, while silver or gold finishes add a soft glow. It's all up to you to finish your table with a gorgeous Easter centerpiece and great look, such as a bright bowl filled with hand-painted eggs. Or even you can place them on a ceramic platter featuring indentations that keep the eggs upright. Don't forget the kids' table, it's very important corner —you can create a darling Easter tabletop with bunny decorations, melamine platters and matching cups, bowls, and plates to make any child smile. Enjoy these amazing Festive Outdoor Easter Decorations.