Ramadan Home Decoration Ideas
After few months or may be in a few days it will be the beginning of the great month of the year which is Ramadan month. The great Ramadan that will come with the unique atmosphere that everyone is waiting for it once a year to live along with the month calm days that all of old and young people love with the customs and traditions of these days from Ramadan's street decorations, lanterns, brides and the delicious food of Ramadan like desserts " kunefa and pancake" and do all the prayers of the day.
Then some of us will watch some different content of the television; that all the family line up in front of after the breakfast (Iftar) to the sahur.
Before the begging of Ramadan or in the first day of Ramadan you can feel free to put your own touches on your house in Ramadan not just cleaning the house like all people do; you can decorate your home with simple ideas of Ramadan that gives you joy and inner peace now. I think it's the best time for you to give you some ideas about the decorations of the house on Ramadan.
Some people will go for design covers for small pillows made of special cloth with blue and red and design one for the small table and put more than one lantern for Ramadan it will be great for sure.
If you have a garden in your house, you can put small table in the middle and decorate it with red and blue cloth to prepare it for breakfast (Iftar) and sahur then hang some decors of Ramadan such as small colored lamps or some amazing Ramadan's lanterns in lovely different shapes.
You can design branches of decors on the shapes of crescents; and stars with small colored lamps it will be a good idea for the bed rooms and living rooms too.
And if you have a big porch, small terrace or a roof and you want to decorate them with Ramadan home decoration ideas; so you can use some lanterns in different shapes; and colors then hang them on the ceiling to light up at night. Take a look at these Ramadan Home Decoration Ideas: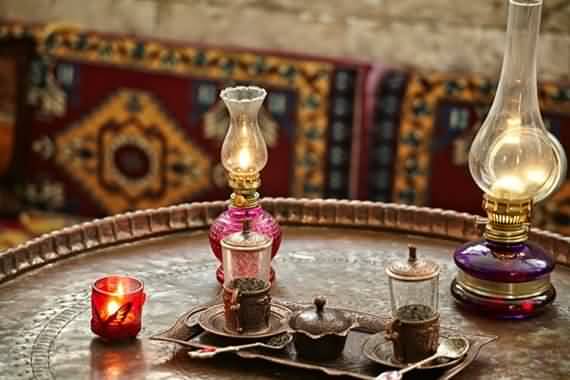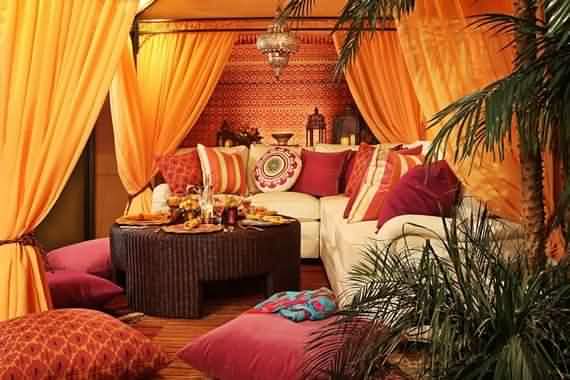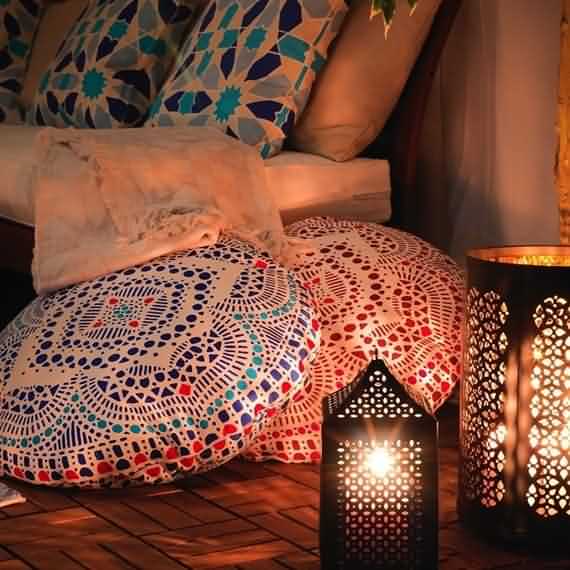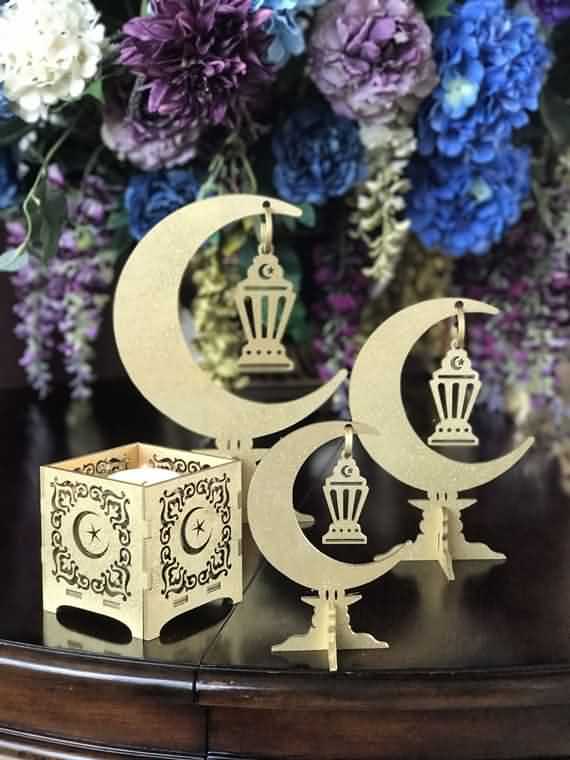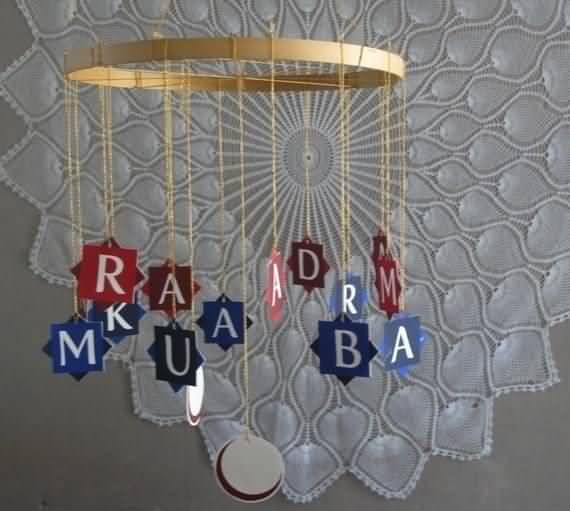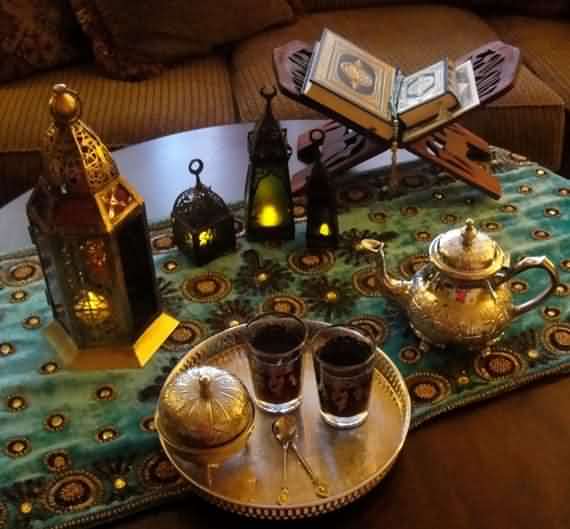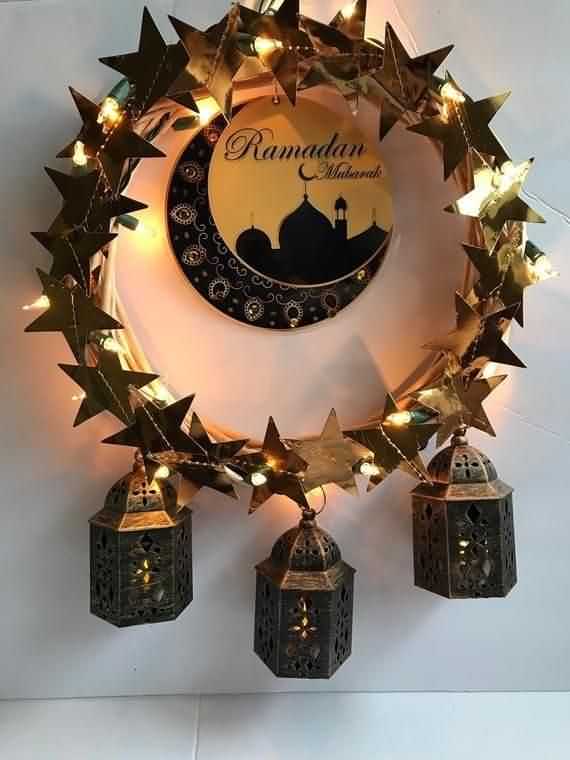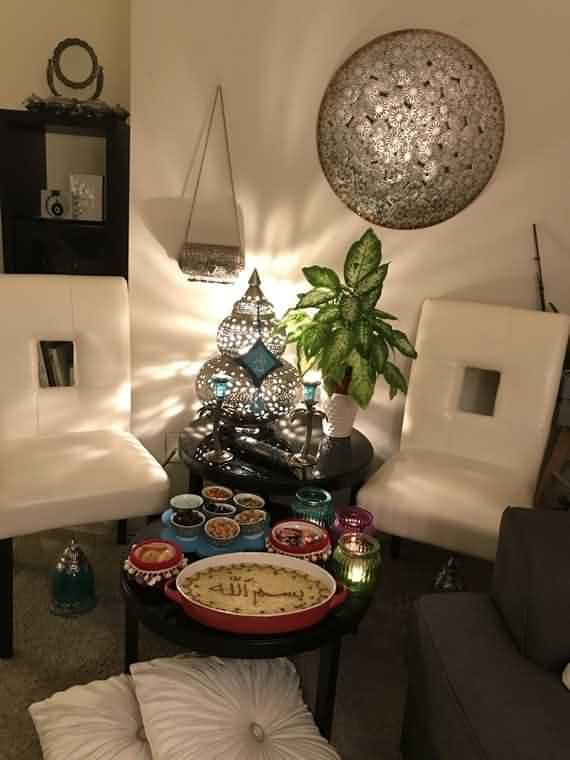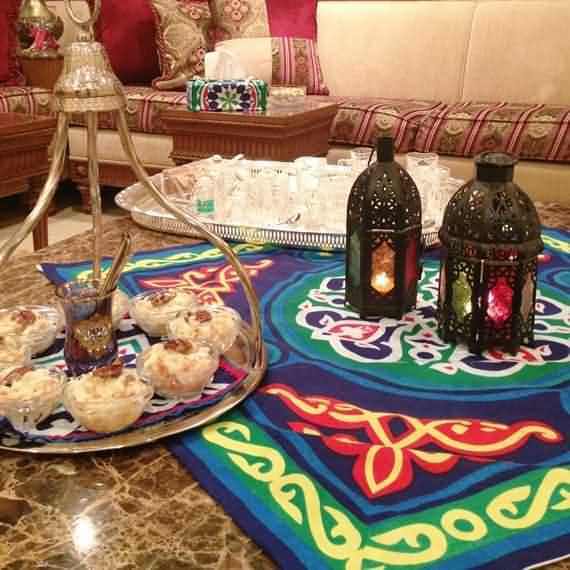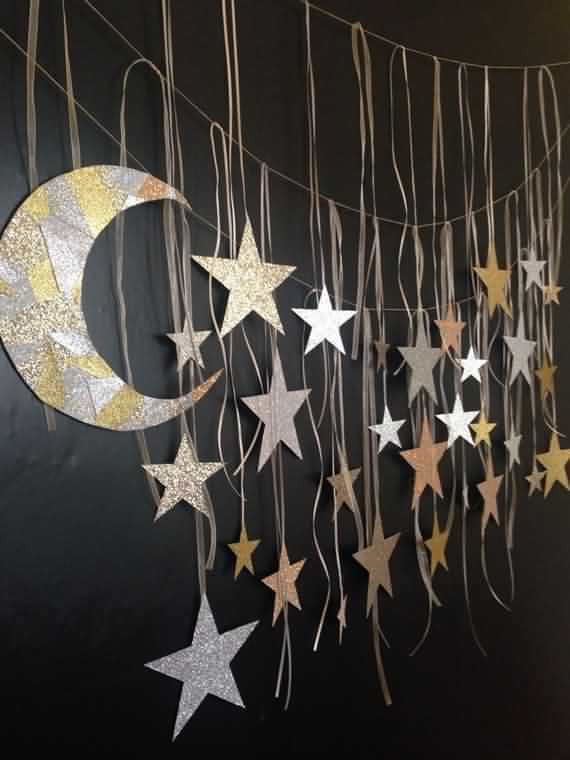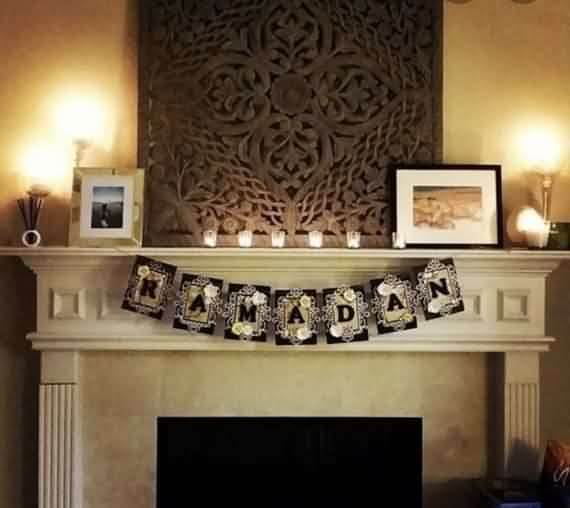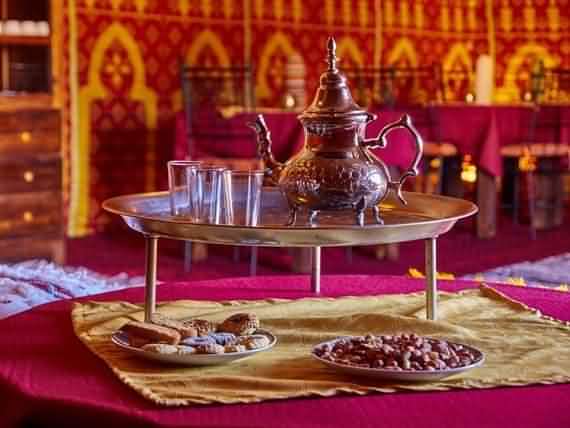 Ramadan Home Decoration Ideas
Try to buy colored paper decorations on which there is a word "Ramadan karim"; and hang them on all the walls in your house or anywhere you like.
Design some lanterns on the shape of stars and put a candle inside it; and hang them anywhere or put them in different places inside and outside your house.
Other great Ramadan home decoration ideas that will be amazing too; you can make a small box and decorate it together with your kids to teach them the idea of charity; and saves their weekly money to give to the poor; it will be more than wonderful idea on this lovely month.
Start remodeling your regular coffee corner with a corner of Arab coffee; and add dates in dishes for Ramadan to feel the atmosphere of Ramadan spirit.
The dishes can be decorated by special cloth to give a nice scene not just this; but you can also do something different; and distinguished like adding a tree in the house as the Christmas tree; but it will be in the shape of crescent it will be very nice in the great month.
Paste some decorated ornamental paper on the kitchen chairs it will be nice.
In the bed room we can put a big lantern in the corner to give a nice sense.
Add some handmade Ramadan guns on the bedside table to be special in this month.
Decorate the mirror with some decorated ornamental paper to be different and fit this month.
Also you can decorate the door with a ring of flowers and a poster of "happy Ramadan" or " Ramadan karim".
You can surprise your kids by putting a dish on the doors of their private rooms, get two bowls of paper in two different colors and cut one of them into two half and paste it on the back of the other plate and write the word Ramadan.