Ramadan Lantern Craft
considered one of the main Ramadan traditional rituals created and held in Egypt. Moreover, you can say it's one hundred percent Egyptian invention; back to celebrating the arrival of Fatimid Caliph Al-Moez's. When he came to Cairo for his first time in the Hijri year 362 (972 CE) during the night in Ramadan month and all the Egyptians was holding lamps (torches) and lanterns as a kind of welcoming him and to guide him and lit up his way at night.
Since that specific time, the lanterns have always been special rituals to Egypt to illuminate the city; especially during the Ramadan month, and way of celebration too. Ramadan Lantern Craft is amazing thing to do with your kids in Ramadan.
You can say that lantern designs were copied or developed from the Qanadil and Mishkat (old kind of lamps to light up places) of mosques in order to be portable and also free to move with it.
Nowadays Ramadan lanterns called as one of these words fawanees , fanoos or fanus and; considered the symbol of Ramadan as the heart symbol of valentines day and also; it adds great essential value of Ramadan's magical atmosphere in Egypt.
If you ask any Egyptian he / she will gladly tells you a lot of stories about childhood trips in search for new fanous , new design fansous , new shape fansous or his / her dream fanous on his mind, the traditional Ramadan lantern.
One of these famous stories during Ramadan is: most children used to go out at night together and; light up their lanterns and strolled around the house.
A few weeks before the holidays began; all lantern work shops start working together not only in a friendly way; but also in competition way to create new shape or design of fanous Ramadan. (handcrafted traditional metal lanterns,plastic lanterns or wooden lanterns).
They works days and nights to be ready for that free open fairground in every inch in Egypt. This is why every single store in Egypt will be ready to catch the eyes of the children with new Ramadan lanterns collection of the year. Although this tradition is seasonal, fanoos industry is active all the year.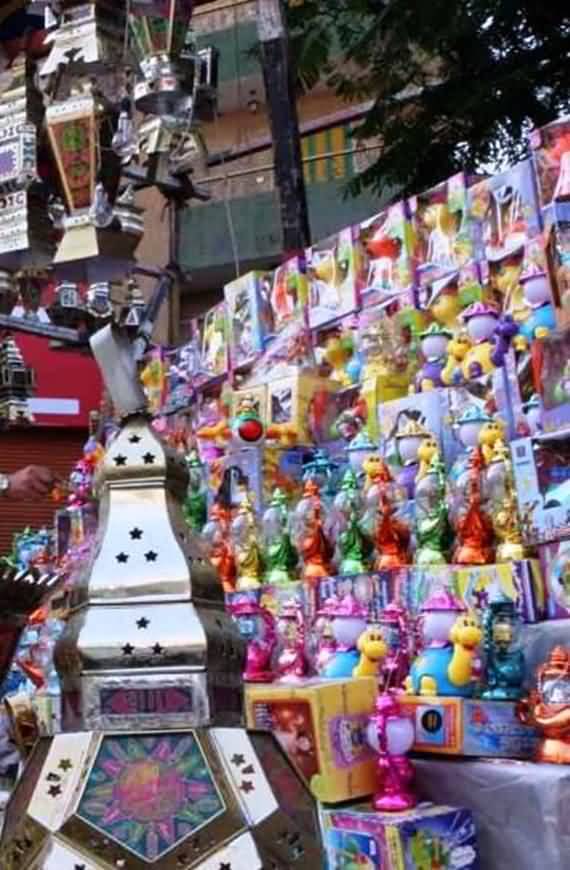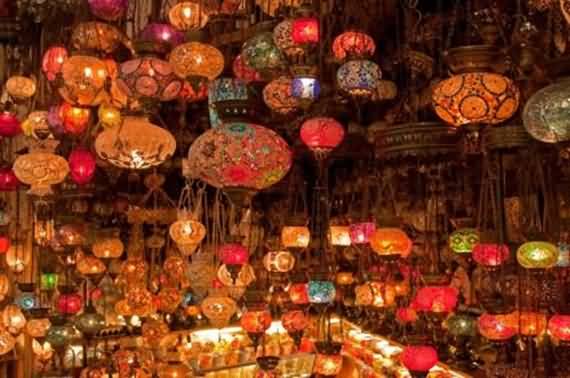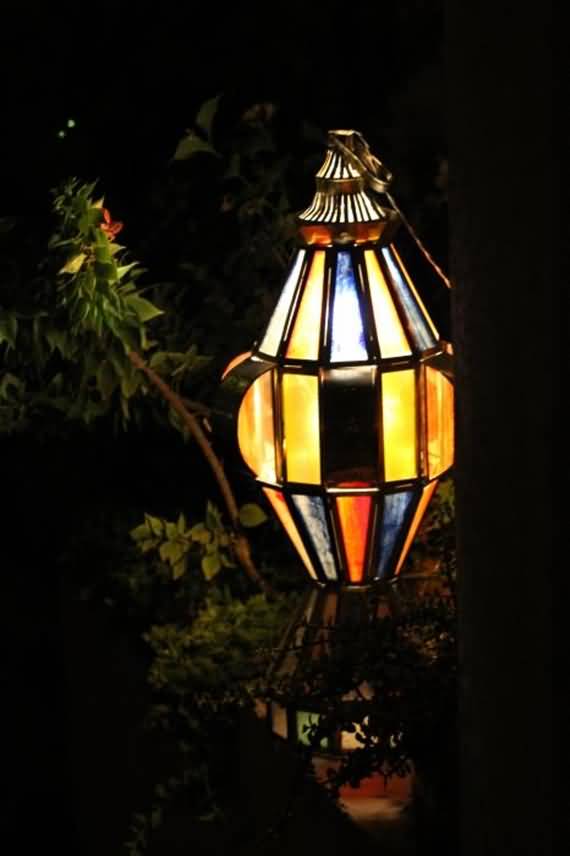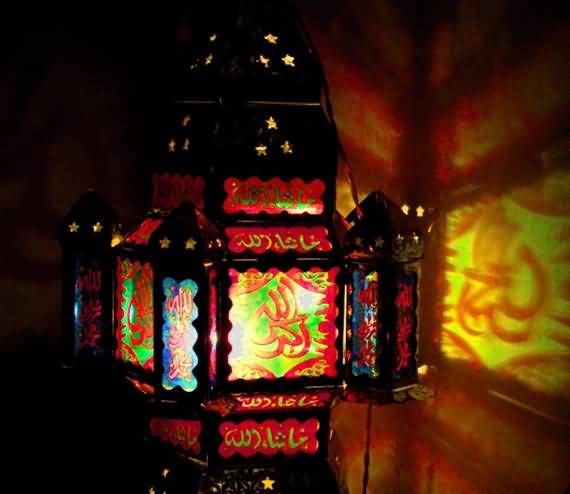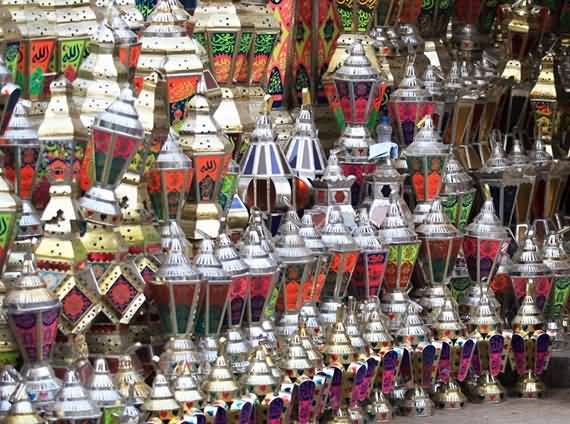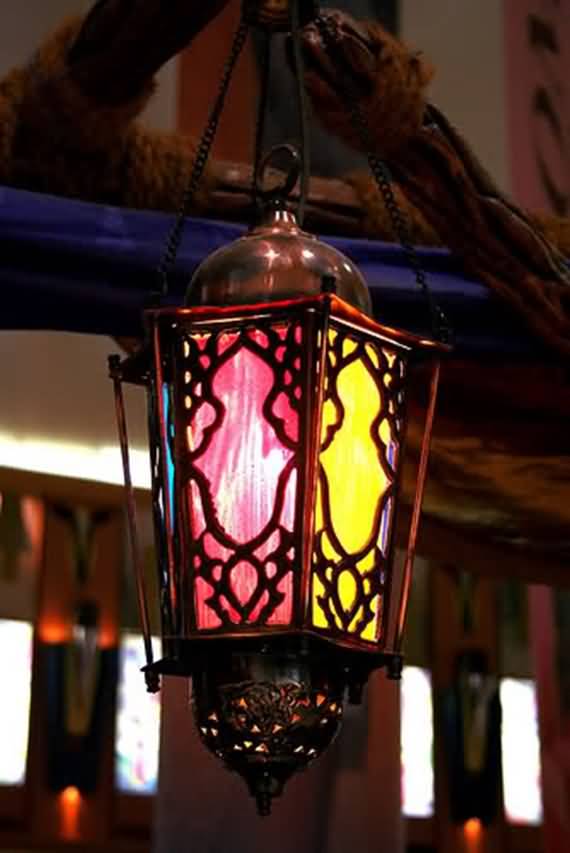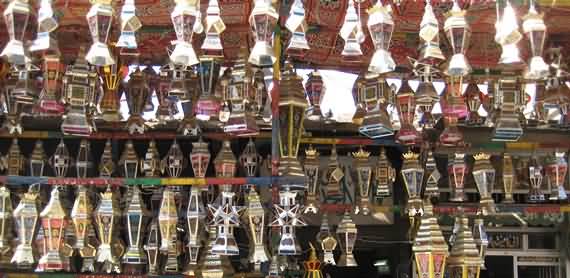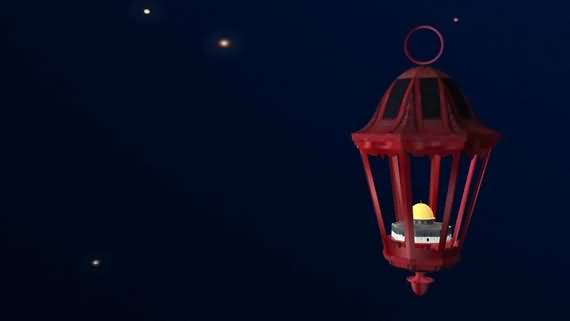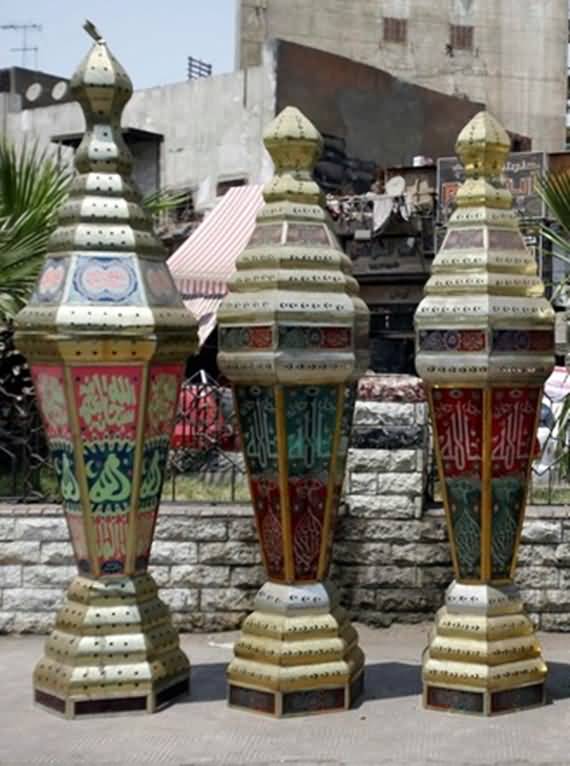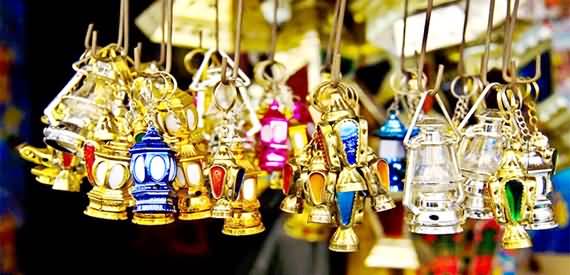 Let the Ramadan celebrations start With Ramadan Lantern Craft
In fact, Ramadan is one of the most important events of the Islamic year around the world.
As Ramadan knocks on the door, every year all the cities worldwide light up with lanterns "Fanoos" ; therefore lanterns has become a worldwide symbol that represents the holy month.
In a country such as Egypt; the lanterns illuminate streets creating a wonderful and magical atmosphere; also, young children running around and singing old Ramadan songs holding colorful lanterns. Ramadan lantern spread as a tradition for all children to walk alleys and roads carrying their lanterns to light up their ways while they are singing nice songs and asking all neighbors and Passers for candies and gifts.
Because of they vary in size; some of them (two or three meters in height) used primarily in hotels; and holiday resorts and; the others (only 50 centimeters in height) are used in offices. And those are the standard ones you may see them in many of the Egyptian houses. Nowadays they also made some small lanterns you can put it in your key-ring.
Ramadan lantern decorates most of the Egyptian restaurants, coffee shops, streets, hotels, offices, buildings among the unique aspects of Ramadan; as it is accompanied with all the traditional rituals that have become associated with Ramadan month.
Also, there is very big competition between most of them to make or buy the bigger lantern or best lantern.
Finally, there is some of fawanis Ramadan collection or the Ramadan lantern collection.