Recycling Ideas For Soda Cans
is a good DIY project; you will up-cycle a simple item that you always normally throw away every single day into a new stunning item, useful and functional.
Soda cans are everywhere in our modern day society; you can say it became a main part of our daily life style. Half of American people or may be more than that drink soda every single day. And what's worse, some American people drinking an average of 3 glasses of soda per day. What about if every single one throws a single soda can away in our environment; it will be a big disaster and it will be very harmful on our environment as well!
If somehow you've managed to avoid buying soda cans in your weekly shopping trips; be sure that someone in your family members or even circle of friends may bring at least one soda can in the way trip to your home.
You will find cans in most homes with ease because no body can stop drinking soda. So it's the best thing that you can do to be ever green.
At the end of all that; you will have at least some empty soda cans at your home, it's a new and free huge resource that should do something good toward it; you should either recycle directly or re-purpose and upcycle into new useful item.
Hopefully, you are already industrious about properly recycling ideas for soda cans that you and your family are drinking. Instead of throwing all of this kinds of soda cans; I think it's time for you to do something little crafty with this huge free material!!. We collected for you some awesome projects, from sculptures to (Christmas or Halloween) ornaments, photo frames, lantern, jewelry, bags and candles, that use parts or all of a soda cans.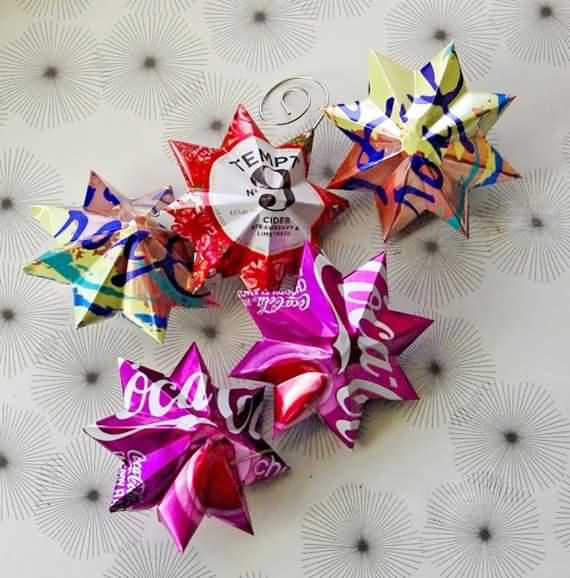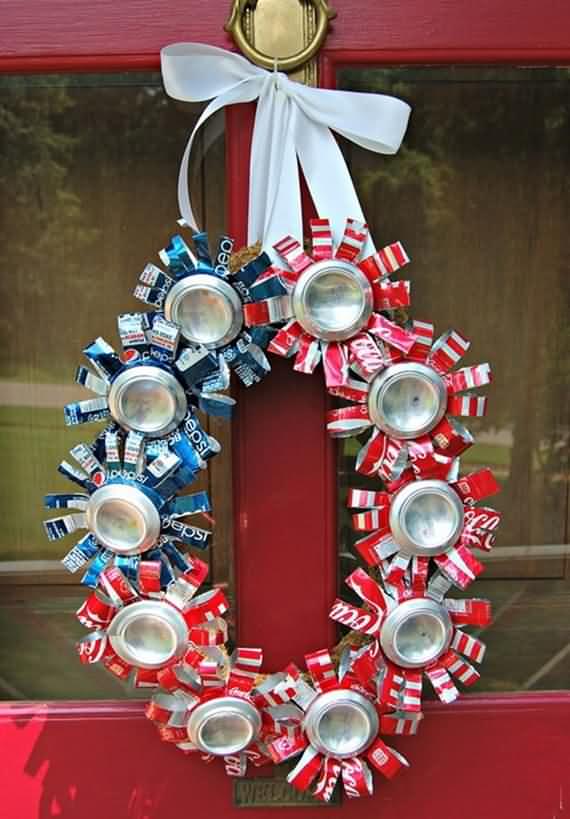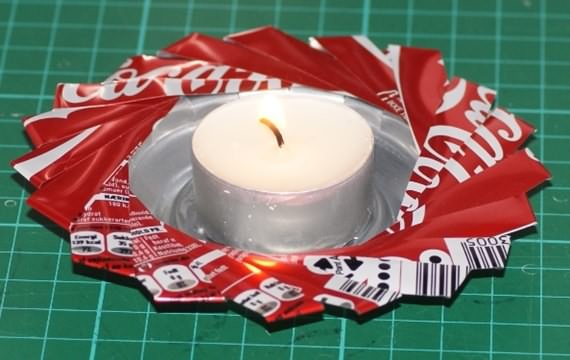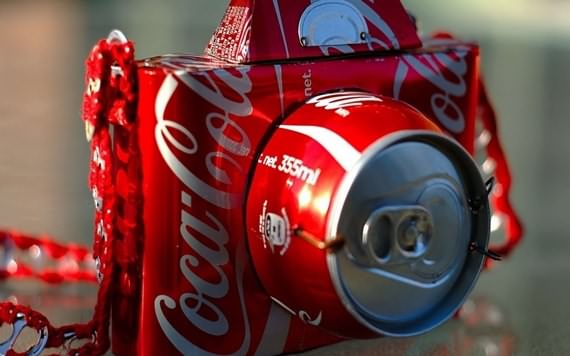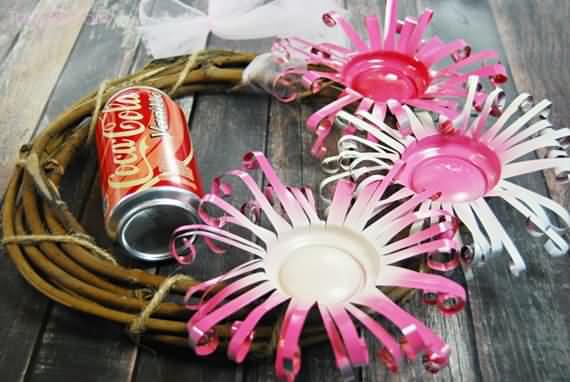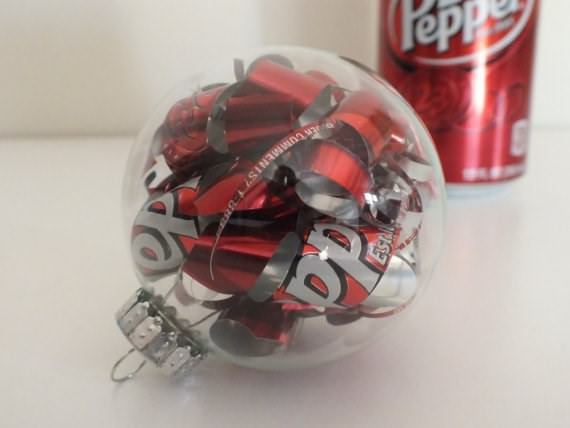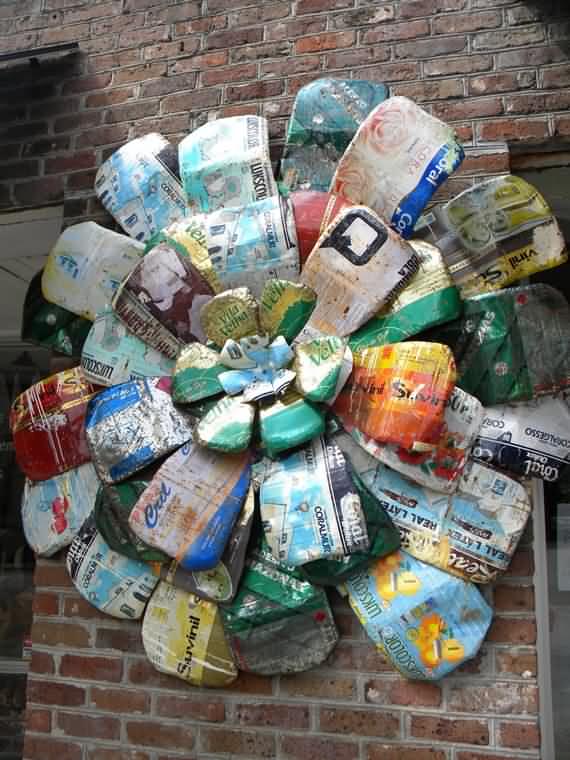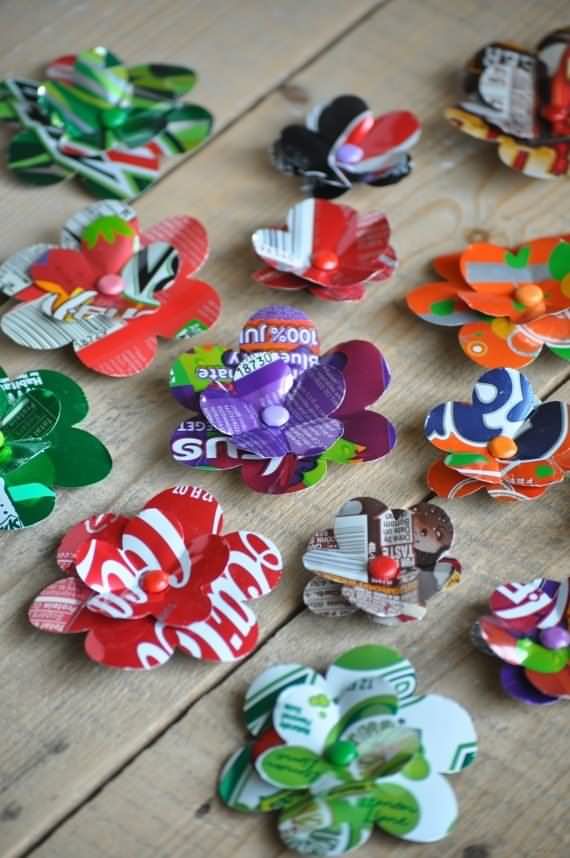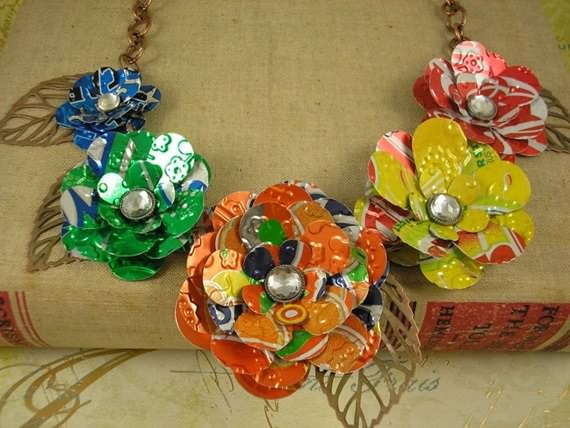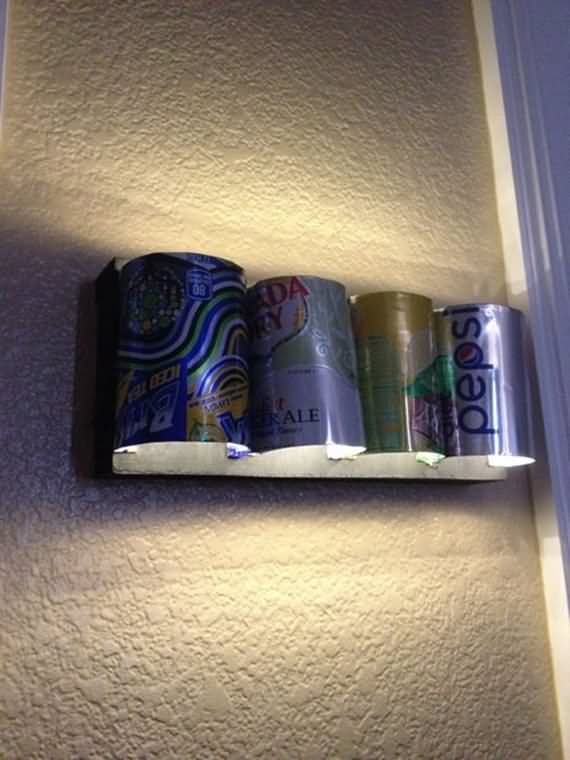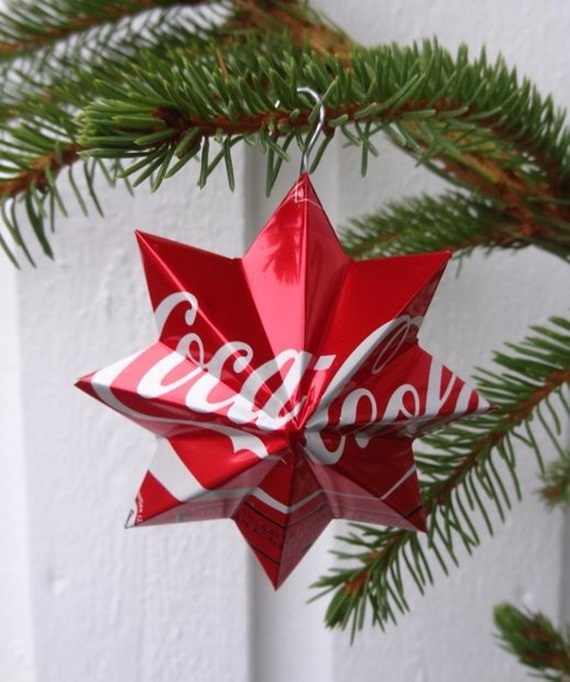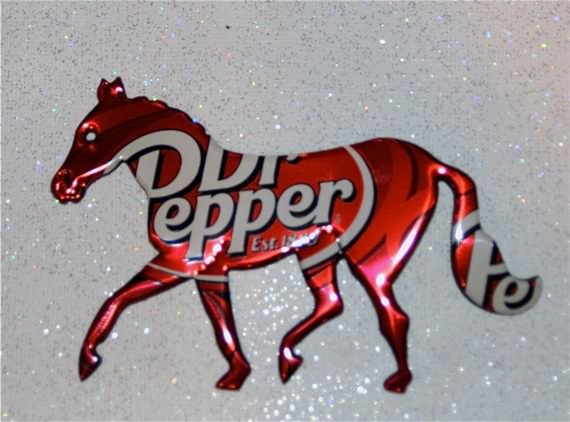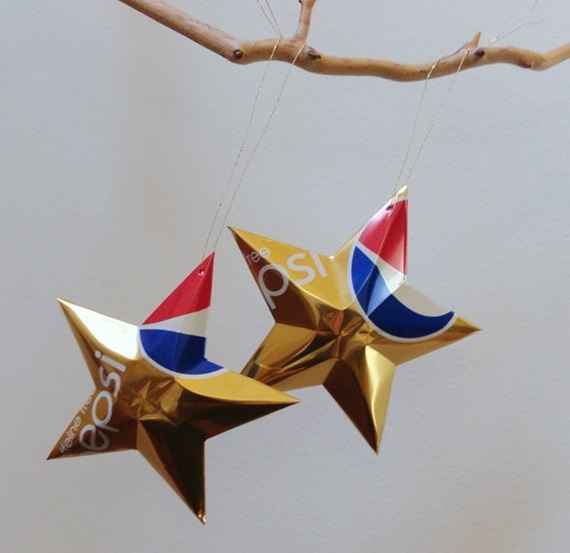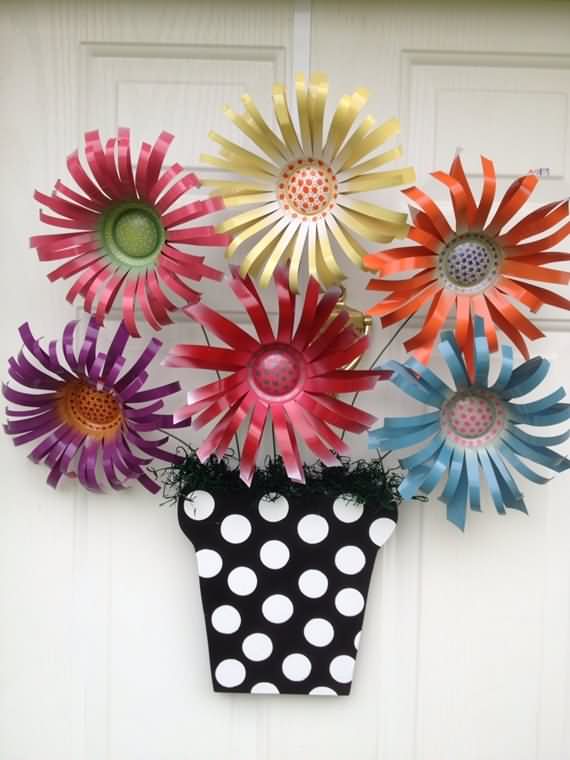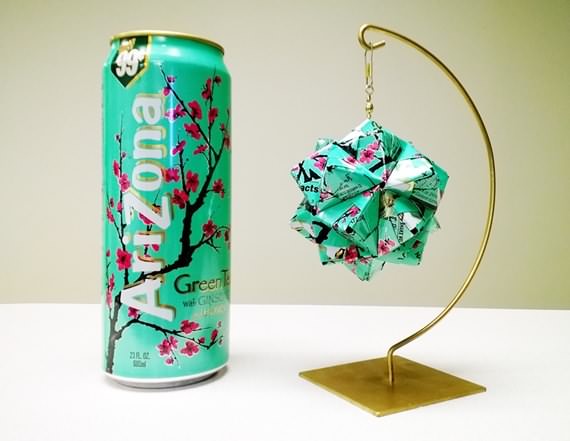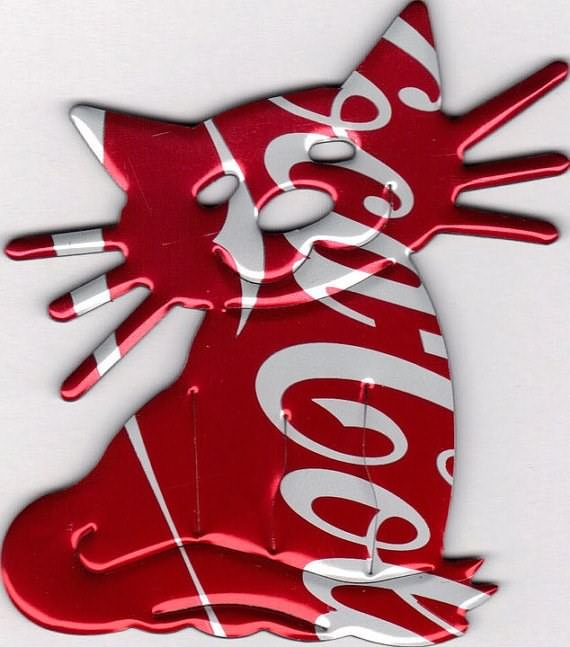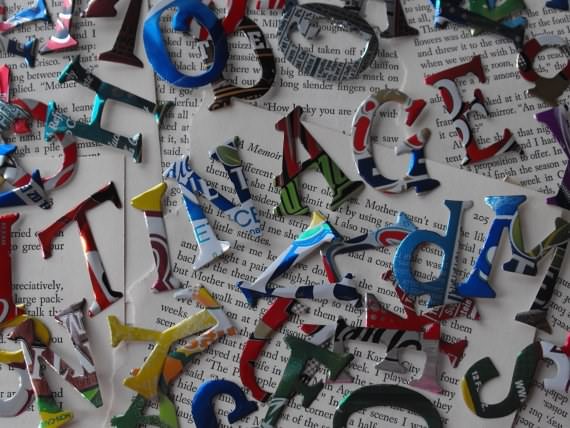 Prepare yourself to start hoarding soda cans
If you are looking for an easy find and also free recycled material to create new art, jewelry, party decor, home and garden decor, I think there are no need to look no further. Soda cans are ready do the job for you. The soda can's aluminum can be transformed in so many ways that you would have never guessed or even dreamed of.
Recycling ideas for soda cans is nothing new. There are so many ways to upcyle then you can re-present the soda cans into new amazing crafty way. All you need to use is just a few cans, good imaginations and some ingenuity to create so many wonderful things.
This year you can make the Christmas ornaments from strips of the Soda cans that have been curled in a clever way; and then placed in a crystal clear ornament.
This design is elegant, easy and simple at the same time. The green and red notes would look great inside the Christmas ornaments. That's mean you can choose the ornaments color as well; by choosing what kind of Soda strip's are inside the crystal ornament.
For example:
Choosing the regular color for coca cola or Dr Pepper is very suitable for the red color.
The mountain dew cans color; 7up or sprite is very suitable for the green color.
You can use the Soda cans as cookie, cakes cutters; it's one of the easiest practical methods you can get. The formation process of the cutters is pretty simple and very easy. Well, the magic thing in all that is the cutters themselves have a shelf life of around 2 to 3 batches. And it's the perfect solution for last-minute or for one-of-a-kind easy requests. Open your eyes carefully to choose which recycling ideas for soda cans are suitable for you and you can do. It's party time…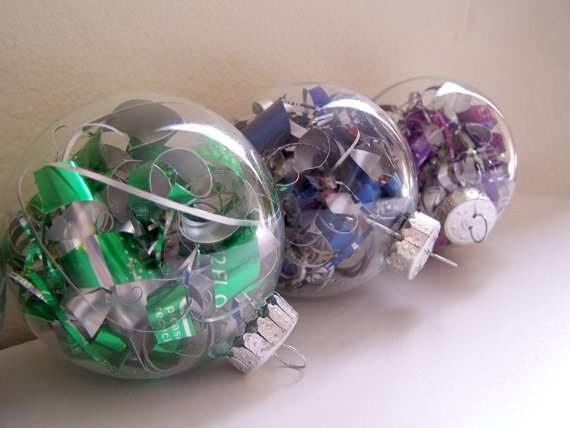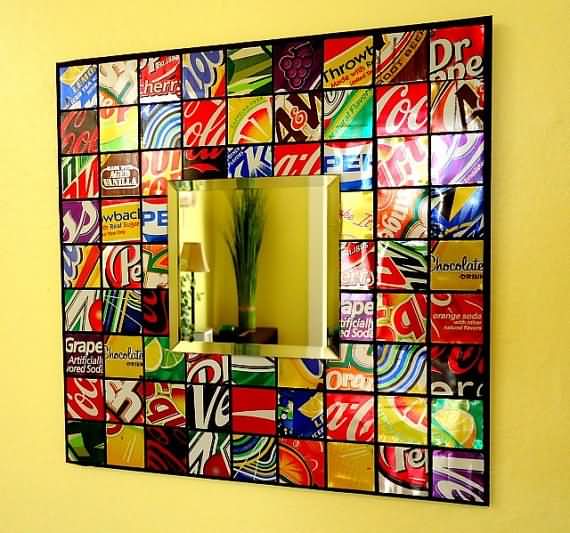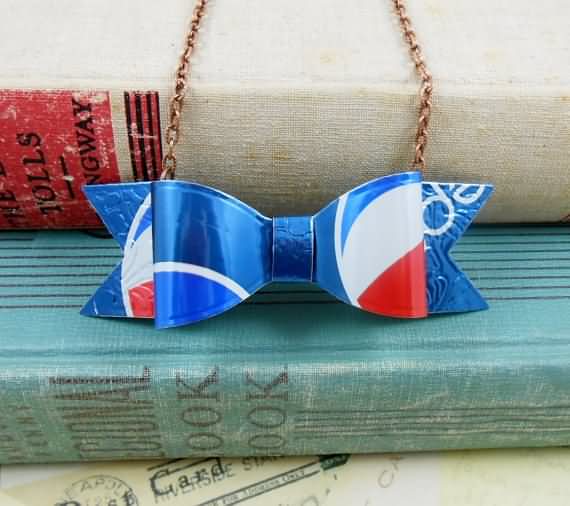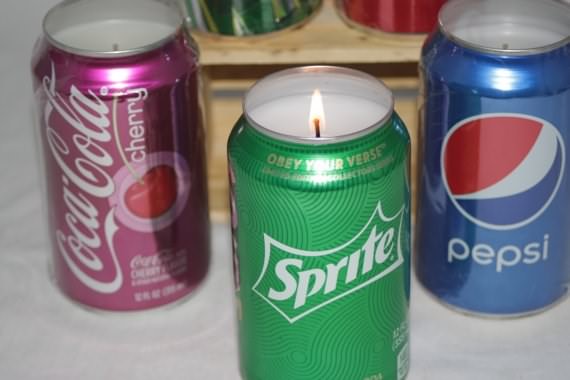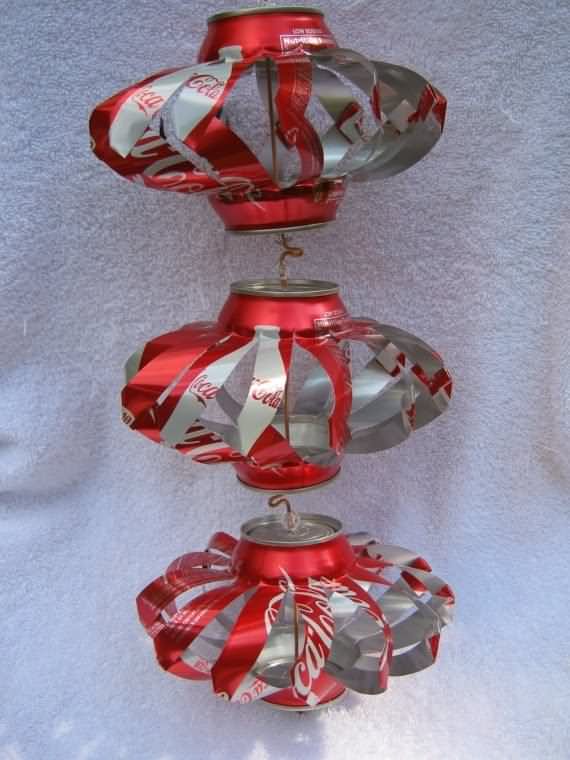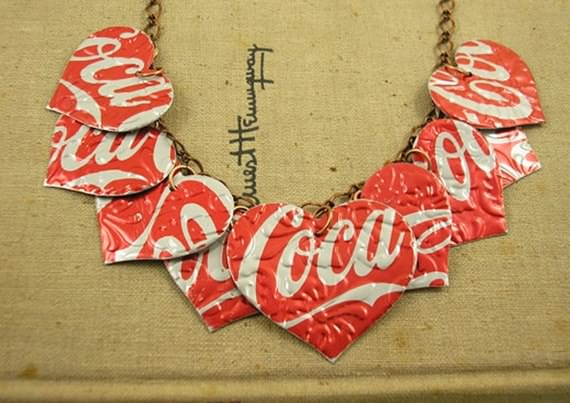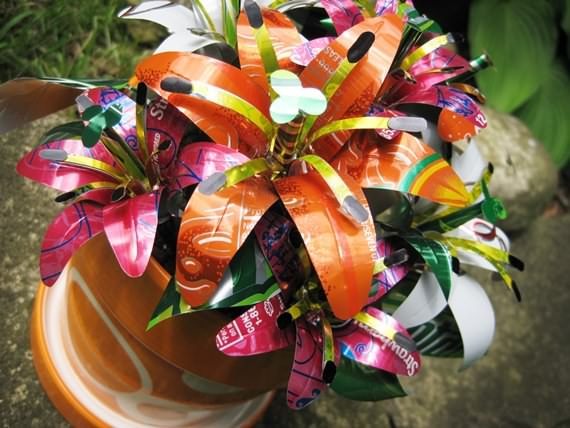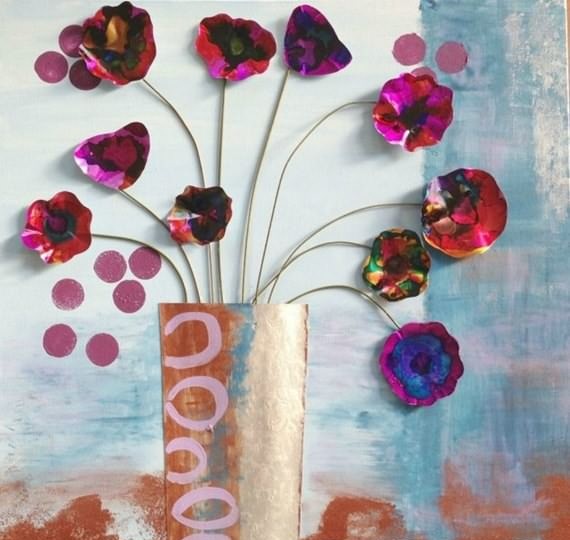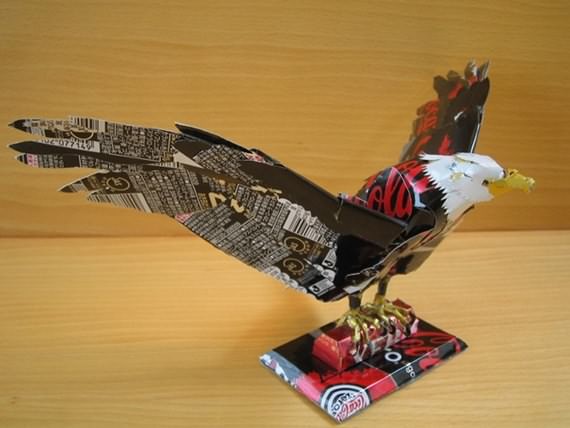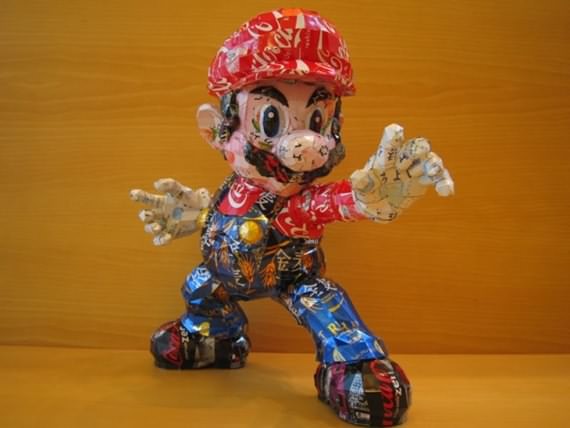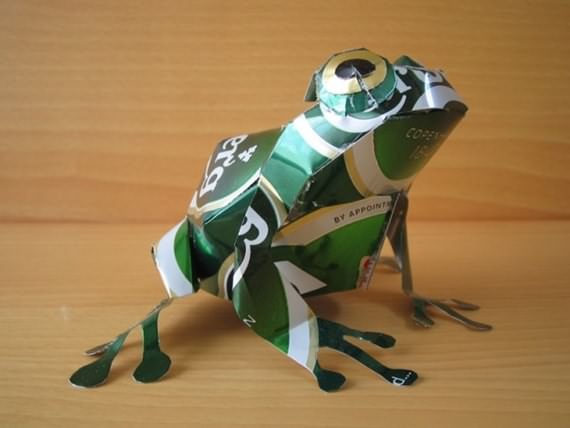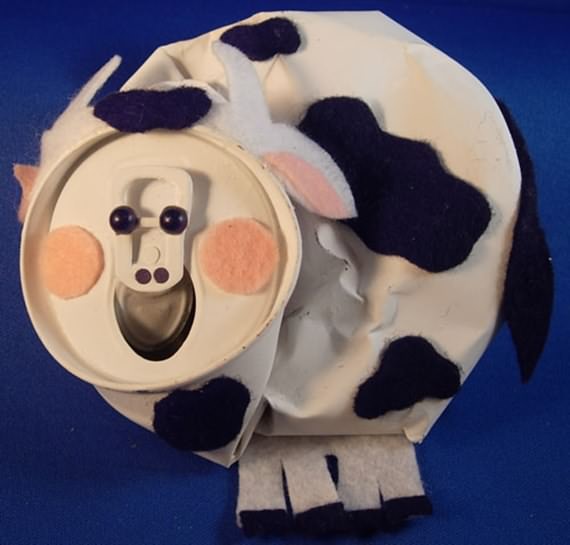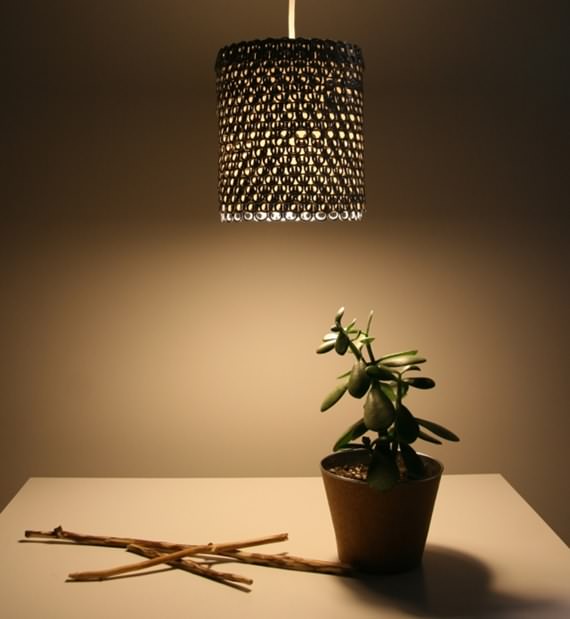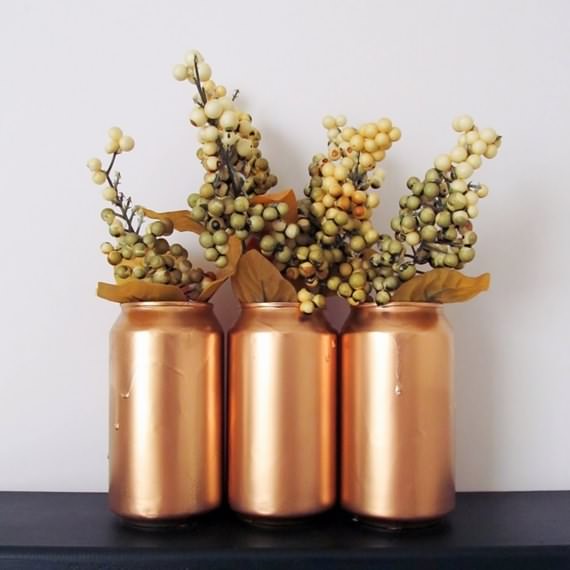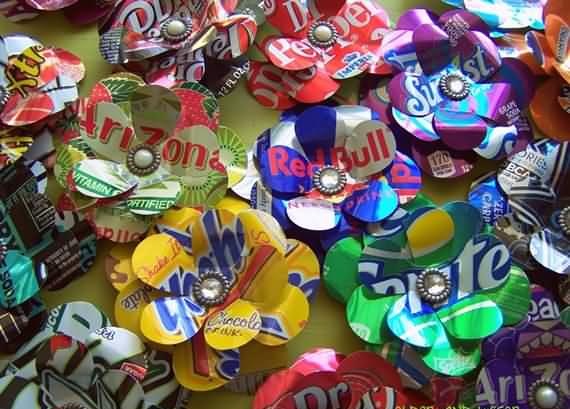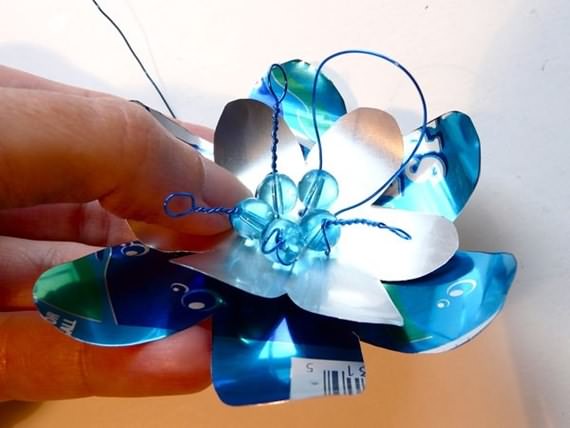 Recycling ideas for soda cans and its tabs too
If you are one of DIY fans lovers you can do treasures out of trash and aluminum soda cans. Oh yeah you can get a lot of recycling ideas for soda cans because it's the perfect material to do just that. Plus it's totally free you can find empty soda cans everywhere you go, laying on the street or even in recycling bins. Or you can buy the soda drink itself then use the empty can to reuse it in recycling process.
The soda cans aluminum is super easy material to cut and transform; it's a flexible metal and more durable than just sheet; which make it ideal material to work with.
Any one can make lanterns from the soda cans; it's so easy thing to do and it looks very pretty and bright with some candles inside them. They also look very pretty at night. You can also use them at any party or special day like Patriotic day (4th of July) or Ramadan lantern. The possibilities you can make from it are endless.
There is a purse made out of all kinds of different soda cans tabs with all of the pretty colors. When you see it for the first time; you never can tell it's made of soda tabs at all; but the end result is fascinating. Metal stars are always expensive when you buy them from any stores; now you can make them at home. So, you can choose the idea from recycling ideas for soda cans.
So many thanks to the internet, and in particular Pinterest website, we can find an overwhelming number of ways to create new things like : recycling ideas for soda cans or even you can turn old bottles into laps DIY project ; 50 photo frames ideas; back to school creative crafts ideas.
Don't forget to like and share all of these lovely recycling ideas for soda cans with your family member and friends on all of social media.