Valentine's Day Breakfast In Bed Ideas
On Valentine's Day most of lovers express their affection with greetings and gifts. Why don't you give up the traditional valentines' ways? Today i would like to give you an idea to start your day with your lover. I bet it will be a great idea if you start your Valentine's Day with breakfast in bed.
To make such delicious food you will need cutters and molds on hearts shape because you will use them to transform the food from its usual shape to lovely romantic hearts. These hearts will pulsate with love from morning to evening and you will get a good day with your lover in the Valentine's Day.
Now let's talk about some Valentine's Day breakfast in bed ideas.
Simply make some eggs for the breakfast and cut the toast from center in a heart shape then put the eggs on the toast and put the vacuum toast on it as a third layer. Beside this you can cut some tomatoes in a heart shape and put some natural flowers in a glass vase it will be more amazing for the valentine's day.
Make a cake for the breakfast and try as much as you can to make it in a heart shape and then decorate it with great strawberry pieces also in a heart shape and add a mug or cup of coffee to this lovely breakfast and it will be more amazing with some flowers beside them.
Try to buy or make some biscuits and decorate them with chocolate in a heart shape and put them in a dish in heart shape and make a mug of coffee or fresh orange juice. Add some chocolate in a heart shape on its surface it will be very fantastic idea for the valentine's day too.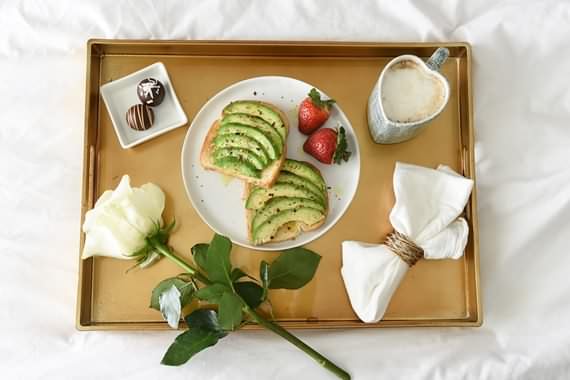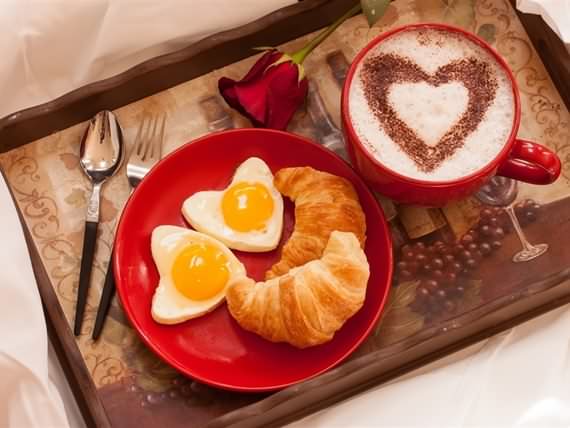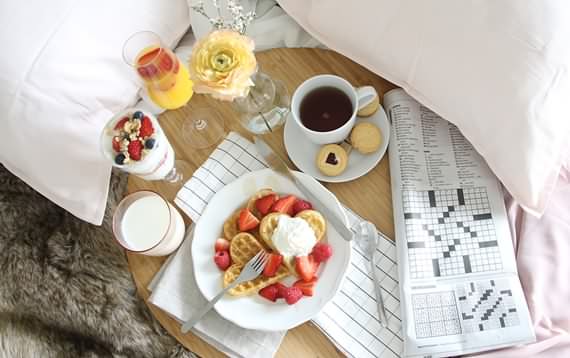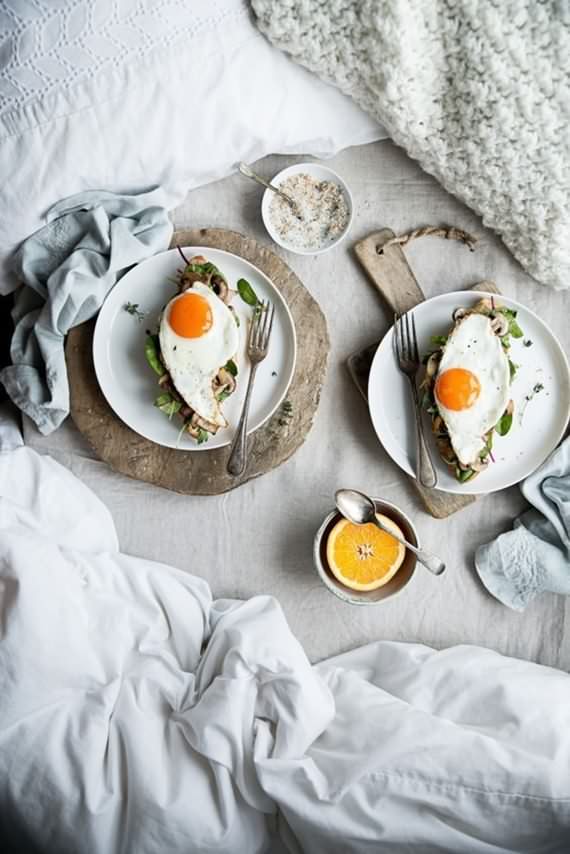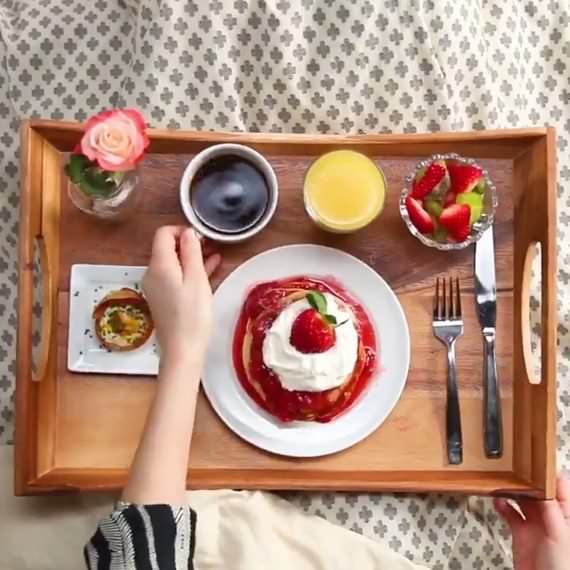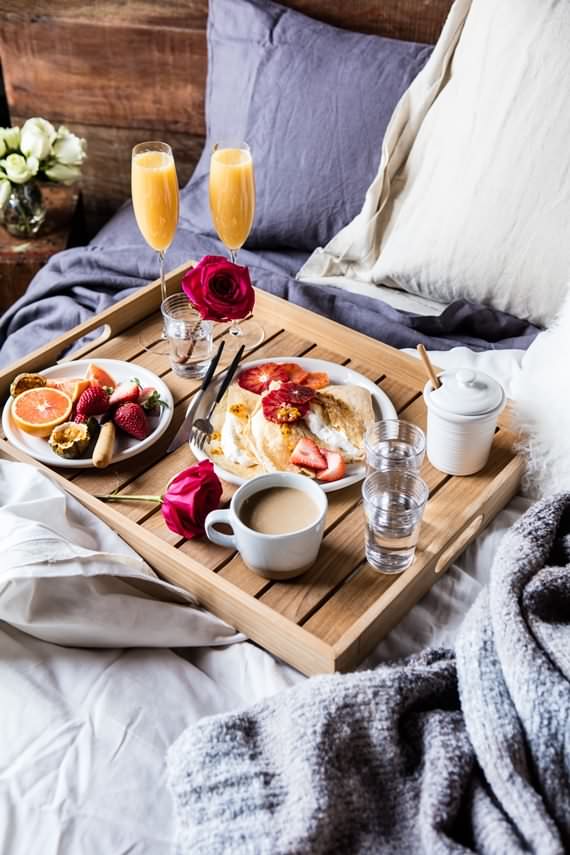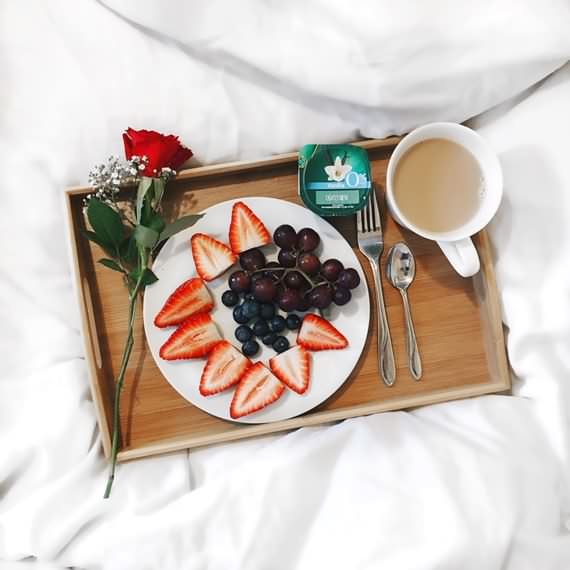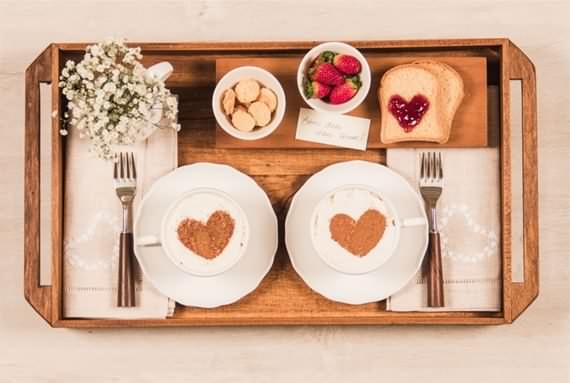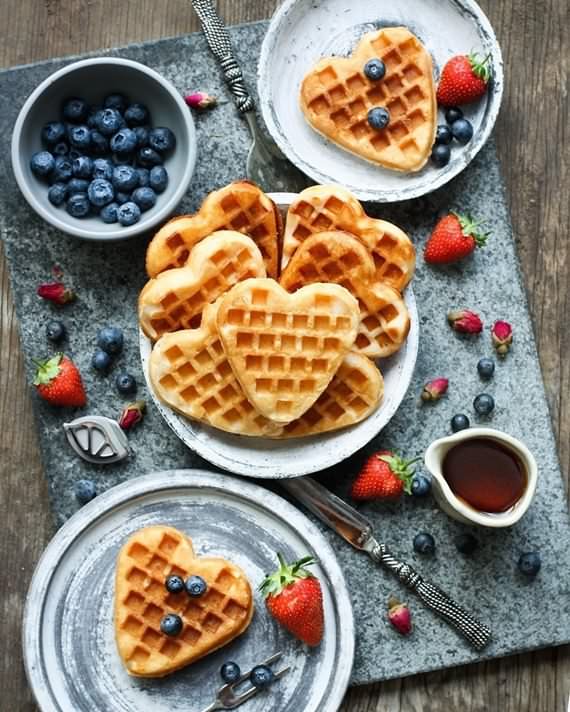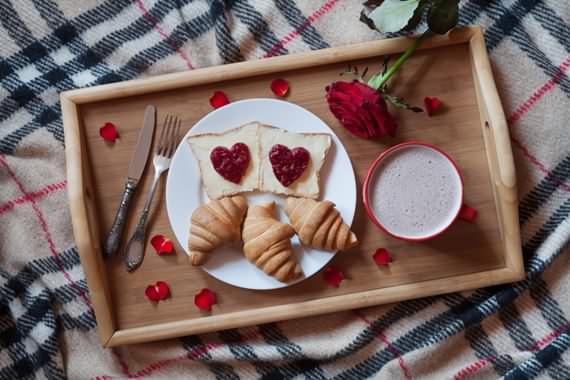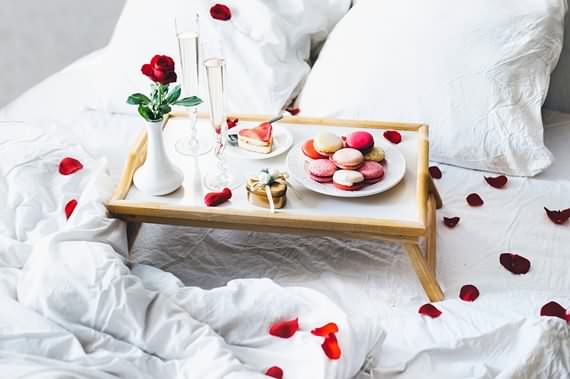 Valentine's Day Breakfast
Bring Gouda cheese and beef to make a good breakfast for the valentine's day. So you can start that with cutting the beef in a big heart shape and put it inside the plate; then cut the delicious Gouda cheese in small pieces in a hearts shape; and put them around; then put some small olives on every piece; and prepare an orange juice or any other delicious juice beside the breakfast; and try to listen to a romantic music while having Valentine's Day breakfast in bed.
Cut some fresh fruits in hearts shapes and make any kind of cake and then we will make a fruit salad and decorate it with cream and chocolate it will be different for the Valentine's Day.
We need to concentrate also about the decoration next to the breakfast for the Valentine's Day; in my opinion it's in the same important as the gift itself.
It mustn't be that expensive at all; you can bring color foam paper and cut them in the heart shape and distribute them on the tray and we will put the plates on it for the breakfast.
Wipe a nice tray for the valentine's morning for the breakfast; and decorate it by painting red hearts on them; and put some red glitter to give a nice shape and shiny too.
Get some molds in heart shapes and put red liquid candles in it; and it will take its shape and add it to your breakfast tray.
Buy some color papers and make a romantic cards for the valentine's day; then put them beside the breakfast on the tray after you write a romantic words for your lover.
If you don't have enough money to do all that at least bring your valentine's day gift; and wrap it well to look nice then; put it beside the breakfast tray; and don't forget to say nice romantic words on that important day.