Valentine's Day Jar Decor Ideas
Each house has a huge amount of empty jars that usually collects things that we use for cooking they are put in jars of different forms whether they are jars of cheese, jam, sweets or grapes and many other products sold.
There are so many housewives who love the jars and like recycling things in smart ways including jars but others eliminate them, if you on of these who like to put a special touch to your old things, we will help you with more ideas to benefit from your old things and make best use of them.
Today we will talk exhaustively about an occasion that we all celebrate with every year it's the "valentine's day occasion" and we will show you many ideas to decorate jars in different ways for this especial day.
There are many ideas will help you to make a romantic jars in the Valentine's Day like these that I will talk about to help you to make many beautiful things that will give a nice Valentine's Day Jar decor ideas.
Simply you can use the jars to make a candle holder in many beautiful shapes that fit the Valentine's Day. well, you can get old jars and cover them with some leaves that you put by using the glue and then put the candles to get a romantic scene with distinctive candle light colors it will be a good idea for the Valentine's Day.
Also, you can cover the jar from the outside with gift wrapping paper with pastel colors and the result will take your admiration in a new way for that day.
Try to use more than one jar "candle holder" and put everyone on every step on stairs inside the house in this day, it will change the mood for you and for your lover too. You can say it's Valentine's Day Jar time…lol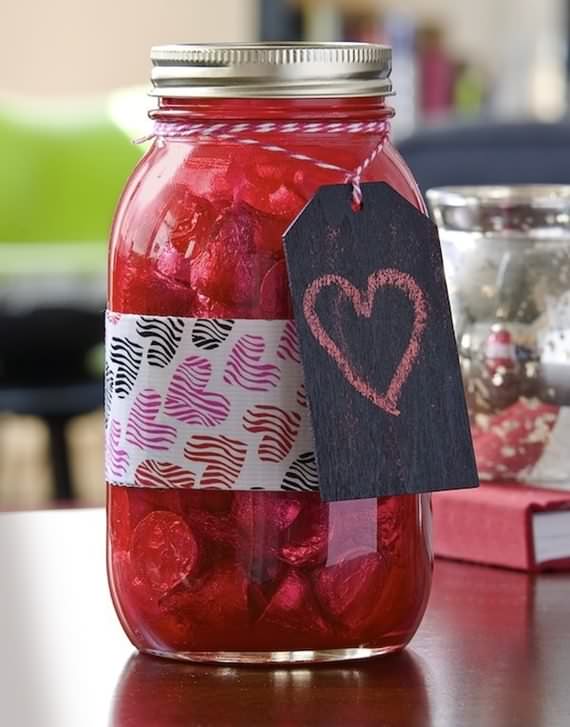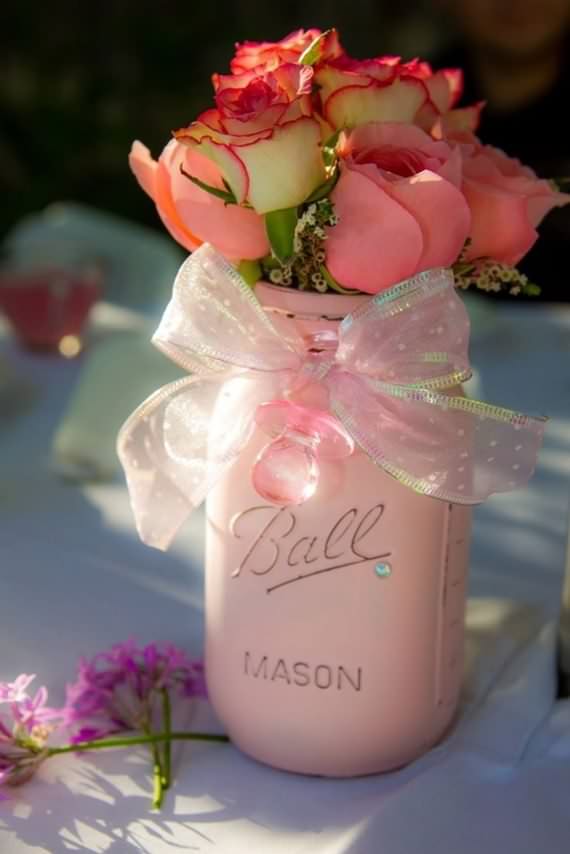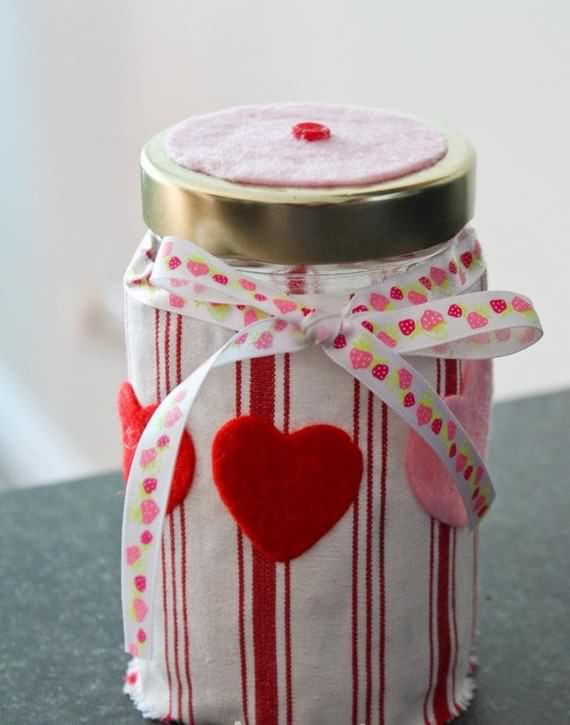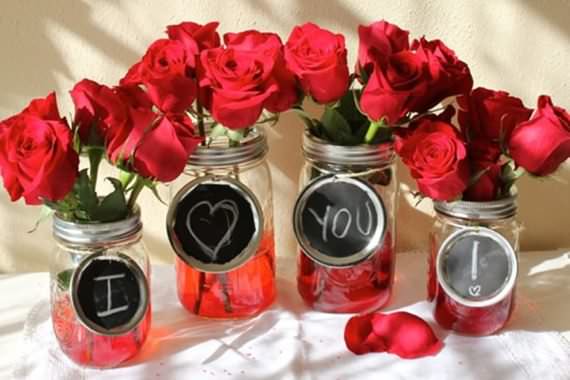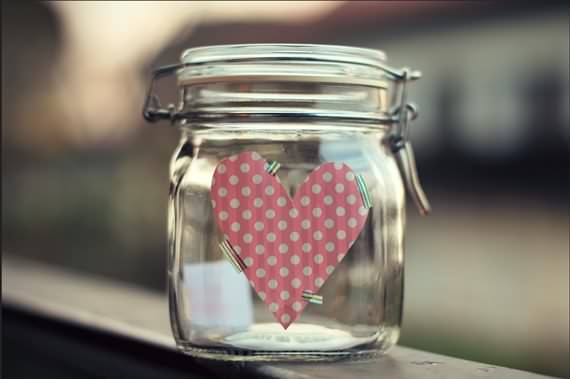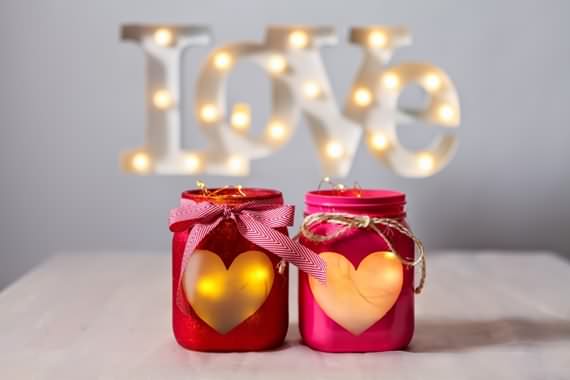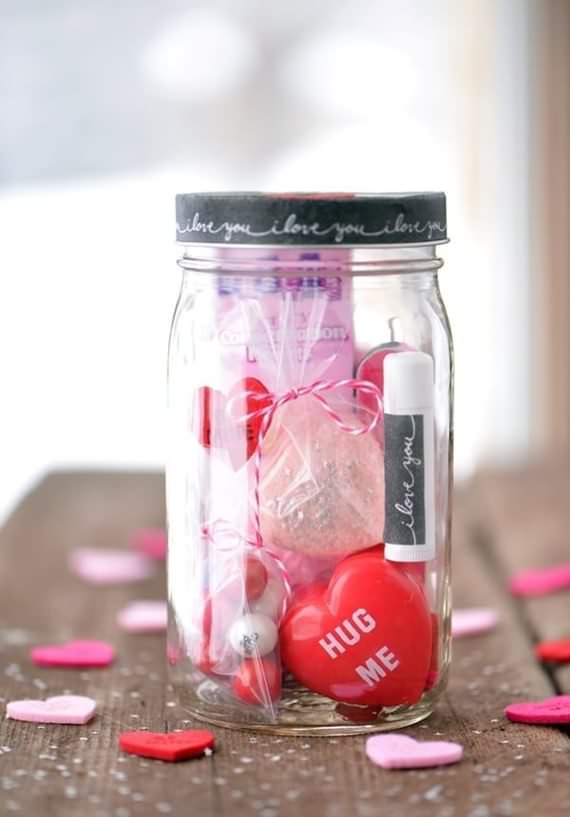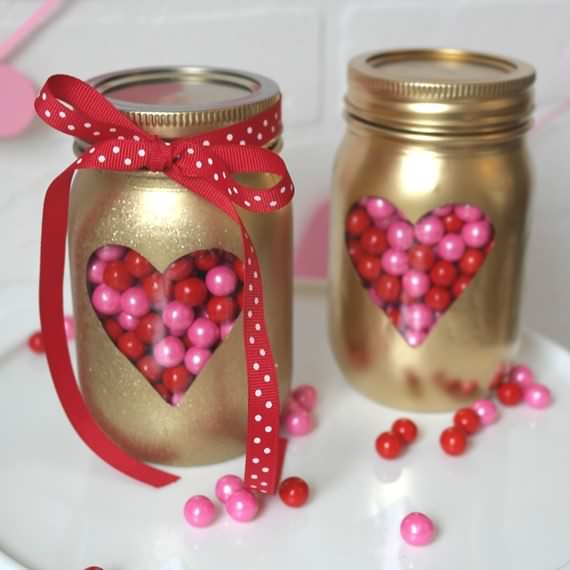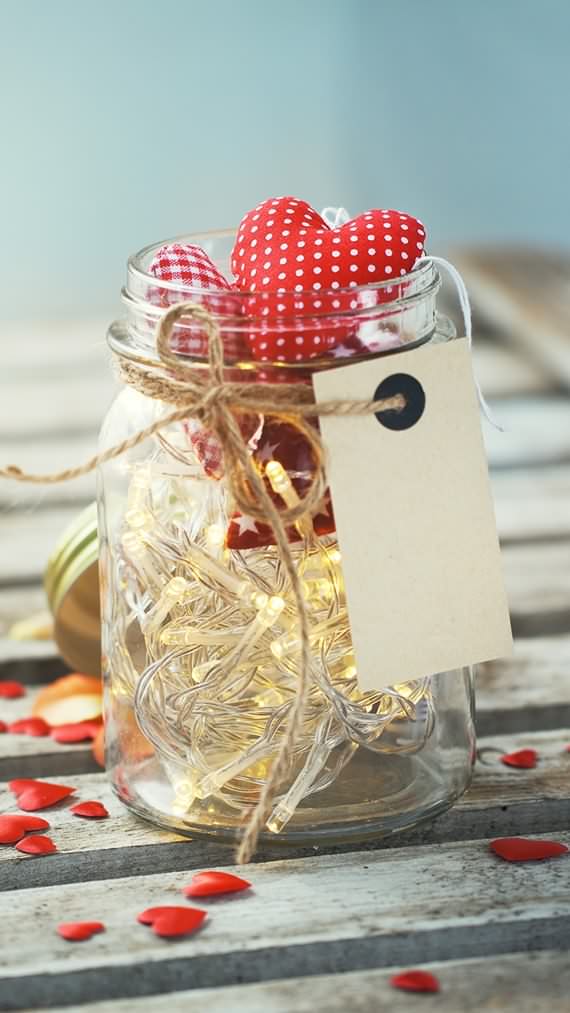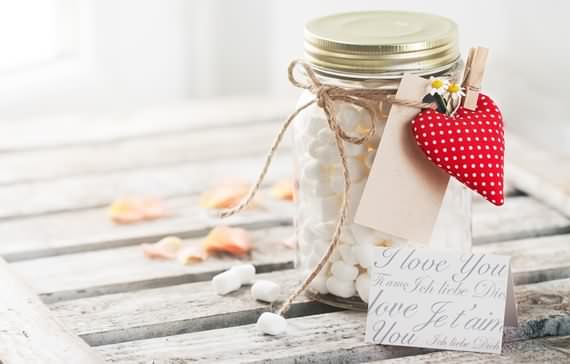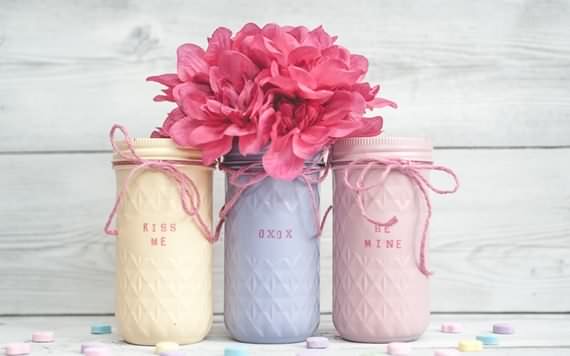 Valentine's Day Jar
Use jars as a great flower vase
Get some of empty clean jars and paint them or put a color paper with distinctive shapes and colors to make a beautiful vase to use it for the valentine and put the flowers in it.
Decorate some of the jars with some love words that you love write it using the glitter; or we paste stickers of words that express the valentine's day.
You can also get jars and full them with many rocks in different colors; and put some water then put a big candle inside the jar; and then hang them everywhere to make a good scene for the Valentine's Day.
Print out some of your photos together with your lover on transparencies; and paste them with glue on the jars; and then put the candles in the jars it will be another good idea for the Valentine's Day.
Make a box of messages for the Valentine's Day
Bring an old big jar and decorate it with glitter and some stickers; and write words like " love " or anything belong to the valentine; then try to put some happy messages or romantic messages that comes from your deep heart; and close it with a nice cover. It will be a great and very special thing in this day. I think for me it's one of the closest Valentine's Day Jar decor ideas.
Yes, you can make also a box of hearts by using old jars; then you will get some sticks; and then get red paper; and cut them on the hearts shapes then paste them on every stick by using the glue; put the sticks in the jar it will be a new idea; that will give your table a nice scene in the valentine's day.
Finally, I mentioned more ideas about the Valentine's Day jar decor ideas; and I wish it takes your admiration; and I wish these ideas benefit you and make you excited to do it in the valentine's occasion. It's the right time to make your own Valentine's Day Jar.