Best Places To Hang Christmas Stockings
Christmas in Dec. is the fantastic time of the year when all people, without exception, join with the family to share a special time in care, enjoyment, fun, food and joy. After creepy Halloween and all Pumpkin decorating ideas you will find Fall in sweet Nov. This is the moment when everyone start decorate their homes with different types of elements for Christmas decoration . At this lovely moment, we also exchange gifts and emotional messages with our family and friends. stockings without shiny colors are nice too. Choosing your Places To Hang Christmas Stockings is an easy job in xmas period. Hang stockings…There is some best ways to hang Christmas stockings as follow:
Christmas tree is the first and important place and I also think it's the famous place you can hang or lay it anywhere on your Christmas tree.
Fireplace and its mantel (mantle) is a very rich place in your house to make all the decorations that you want to make it on it at every occasion. Fireplaces mantle are classic and the great Places To Hang Christmas Stockings on its holders like ladder.
But, if you don't have a fireplace; no problem! The freestanding wooden tree is another fun way to display your stockings. I discovered a number of pretty tree hangers styles. The trunk you can make it from a 4 x 4 post or decorative columns. Hooks or cabinet knobs you can then add it for hanging the Christmas stockings.
Hanging it out on your door as a tradition unique Christmas wreath with some flowers.
Stairways are great places to hang out the Christmas stockings, and I think stockings look so gorgeous on staircase railings too.
Using couches and chairs.. Yes and of course you could always just rest the stockings on couches and chairs and it will look fantastic too.
You can even buy a stocking holder and hang your Christmas stockings on it then put it anywhere you want in your house.
I bet most of us love these whimsical stockings hanging in our window or even next to it for nice decor.
Also, you can use any piece of furniture around the house to put your Christmas stockings . These Christmas stockings are hung on an entertainment center inside your house.
How fun would it be to have the kids run into your room in the morning and see their stockings hanging on the wall. In my head it seems awesome, but maybe I'd change my tune early Christmas morning. And, I wish I can see these Christmas stockings on some walls in the house, that will look gorgeous!… Hang your stockings… You can choose one idea of these Places To Hang Christmas Stockings below…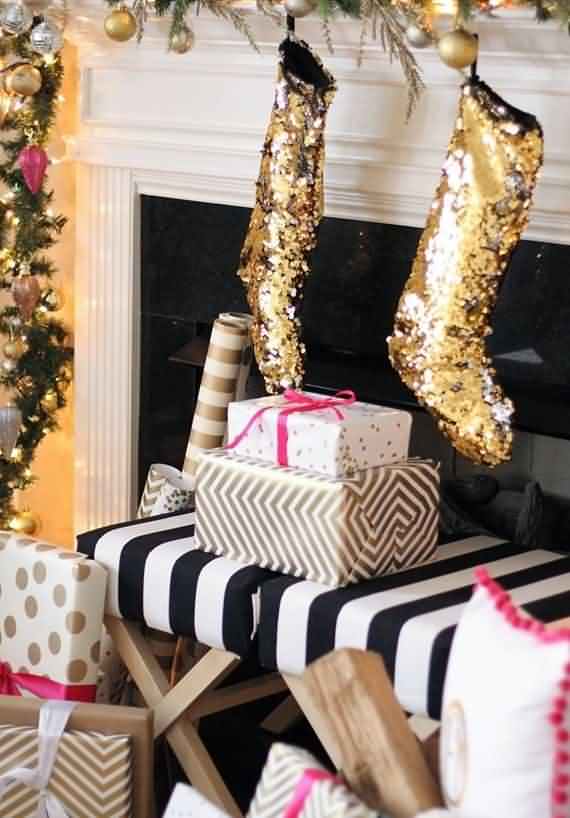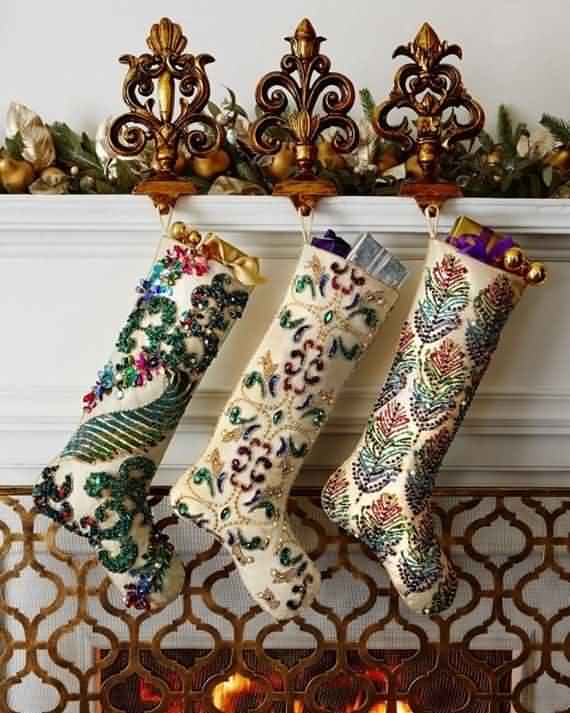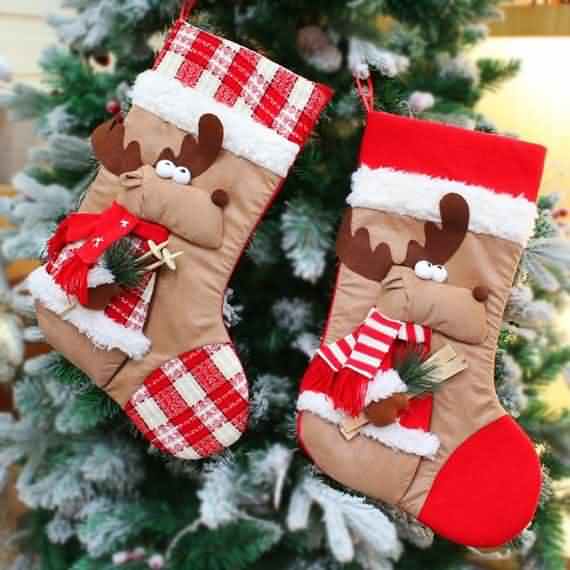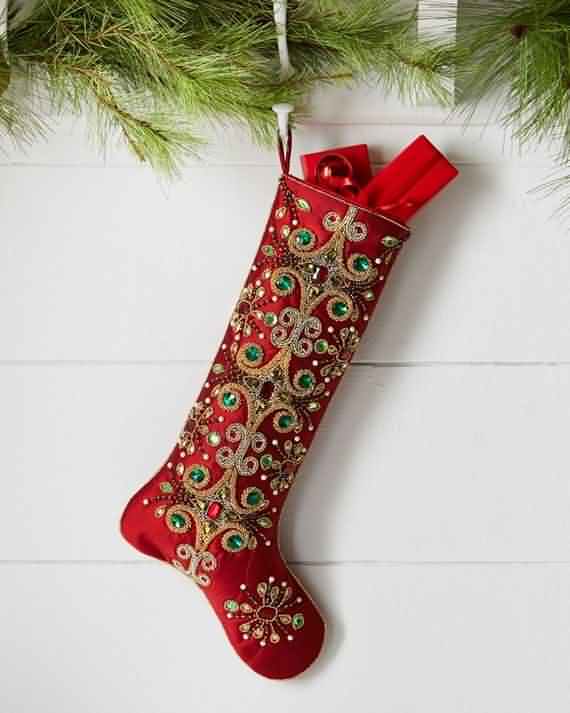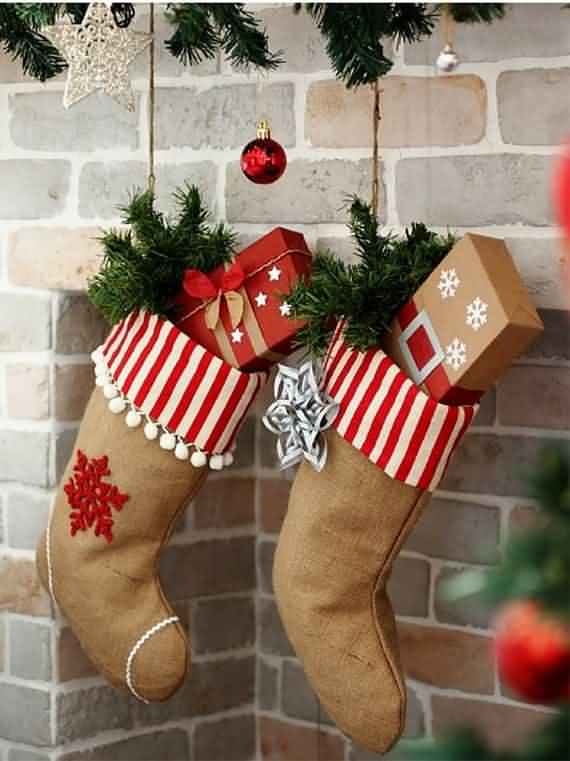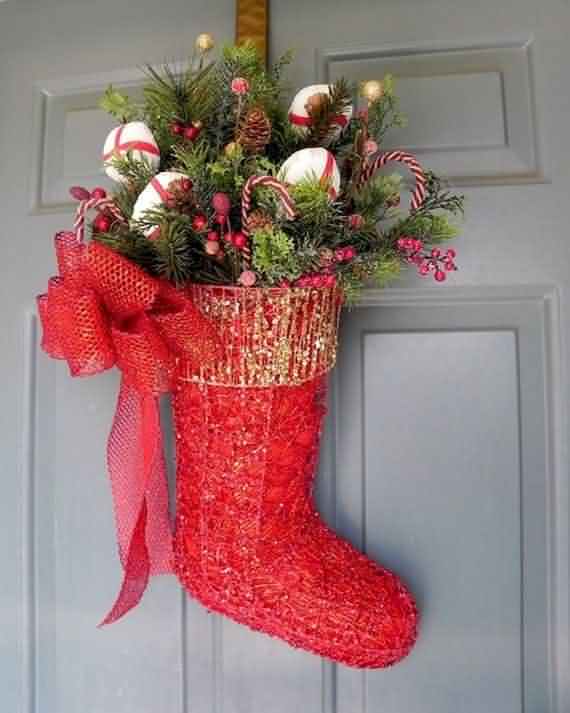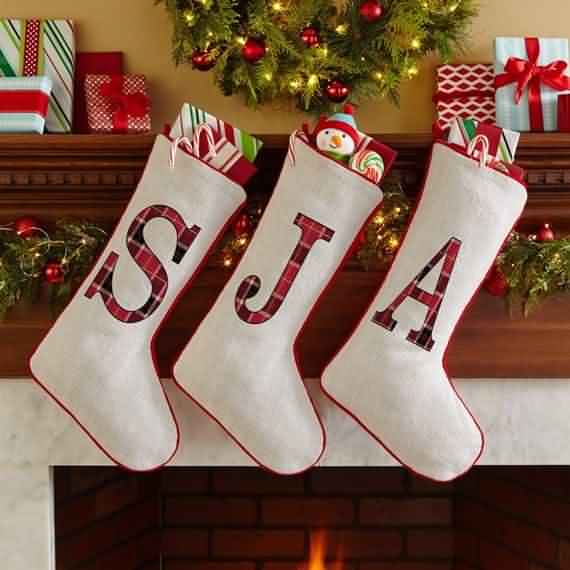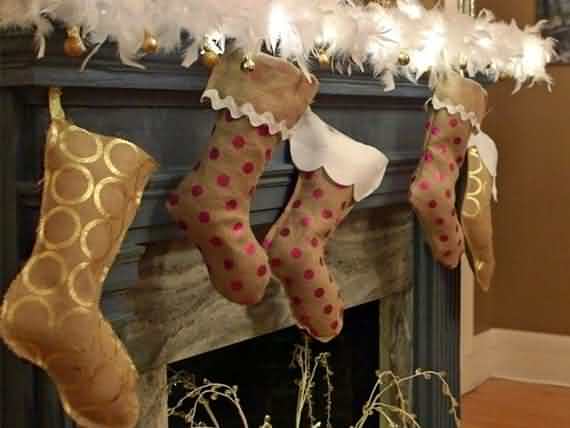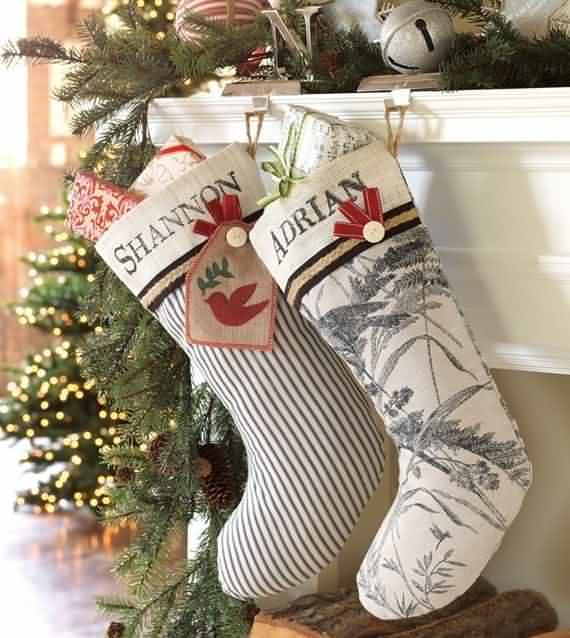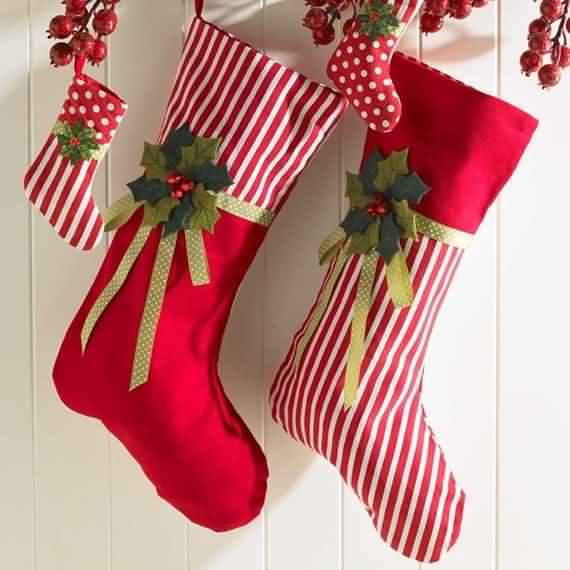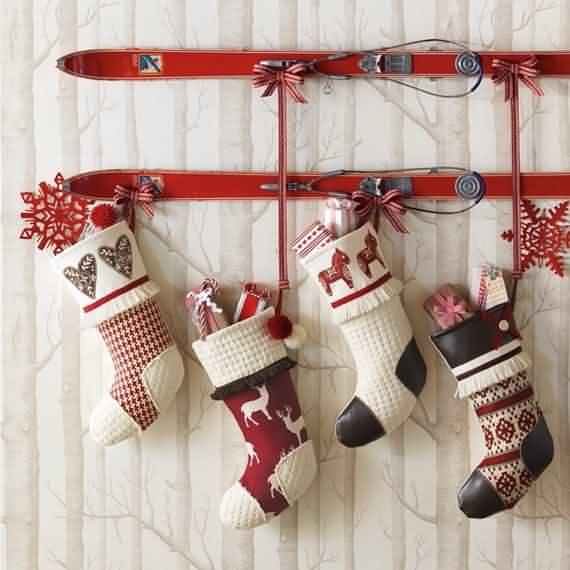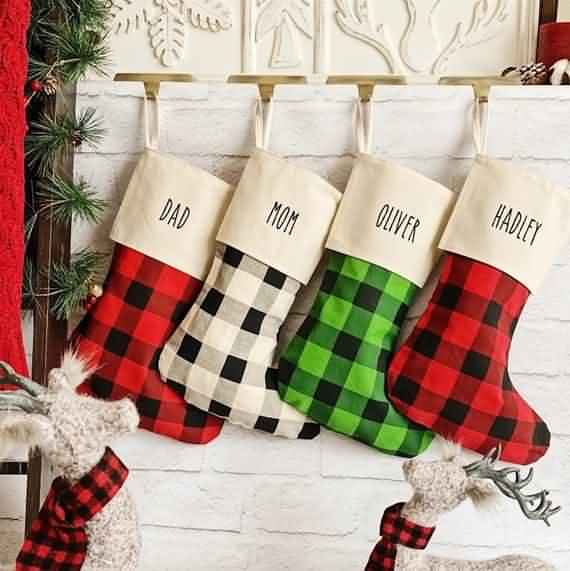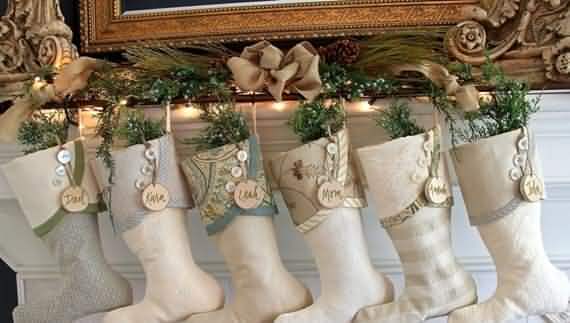 Choosing the best Places To Hang Christmas Stockings
Christmas decoration is one of the best things you can do before or during the Christmas time. Some of us using the Christmas stockings in decorating the house. But this year we need everyone to use the Christmas stockings this year and every year. We collected for you the best Christmas stockings decorating ideas that you dreamed of to have it in your Christmas decoration.
There are a lot of methods for attractive places to hang Christmas stockings, I found some really cute and clever ideas to do that. I am always amazed at the creative ability of some folks. I want to share some of the great stocking hanging methods I discovered. Hangers are generally divided into two types: weighted hangers and some type of clip or hook.
The hooks and clips are the most popular methods of hanging stockings. Hooks are economical and come in many sizes and styles. Plus hooks are lightweight; and you can discreetly hide it under greenery, garland, ribbons; and strings of lights.
There is another clever method of hanging Christmas stocking is using a decorative curtain rod supported by ornamental weighted hangers. Curtain rods come in many styles and are relatively inexpensive.
Hooks and knobs can be attached to fencing made from any kind of woods for a great look. It's time to make a decorative plaque with your family name; or holiday greeting by using Christmas stockings and add hooks or knobs. There is always methods of hanging your stockings are as vast as your imagination and creativity.
There is another clever method of hanging Christmas stocking is using a decorative curtain rod supported by ornamental weighted hangers. Curtain rods come in many styles and are relatively inexpensive at all.
That is why we propose below that you can customize your home at Christmas thanks to these beautiful images of the best Places To Hang Christmas Stockings. So always find your ways to hang them from Nov. to Dec.