Fall Decor Tips For Your Home
Colder weather, here we come! It's time to welcome fall in all its glory with open arms…and guess what? You don't even have to leave your house to do so. Sure, there's a lot to do outside the four walls of your house (pumpkin farm visits, corn mazes, and epic color-changing nature, anywhere?), but these indoor fall decor ideas will bring magic straight to your living room.
Simple additions like festive wreaths, dining room decor, and plaid pillows and blankets make a huge difference. Of course, you don't have to stay in the living room. A warm decorative runner or forest-inspired wallpaper in the kitchen works too. Your mind also will blow away by the amount of creative centerpiece options we've got here, from wheat sprays in classy cloches to a carved-out pumpkin vase.

Having no budget this year won't prevent you from decorating your house the way you like, as from now on you can always snag some leaves, pine cones, or branches from a backyard tree, then put them on display in a glass vase. Since fall equals guests where family get together, you need to get your front porch ready for fall festivities with a pair of planters surrounded by an abundance of mums and real or faux pumpkins and gourds. Mix in a few lanterns to add a welcoming glow to evening gatherings.
As when your guests feel relaxed in your house they would repeat the visit. Also you would be more productive when feeling relaxed in good decorated house, as interior designing is as important as having a home.
So here are some creative ideas to have a fancy home ready for fall, as the blooming pumpkin. To make this arrangement, choose your favorite pumpkin and pick up some violas, pansies, red and green leaf lettuce, thyme, and rosemary to decorate. Clean the pumpkin and empty it completely, cut a hole in the top, and scoop out seeds.
Line with aluminum foil or a plastic bag; and fill three-quarters full with potting soil and plants. We used sorbet violas and crystal bowl pansies, and there bring the colors of your front yard inside with just a few orange mums. You have a creative pumpkin like vase ready to rock out your fall.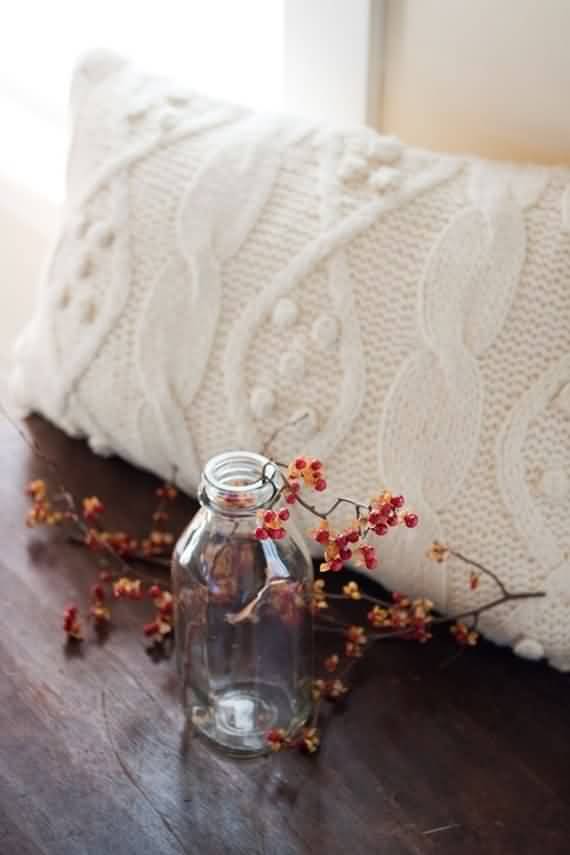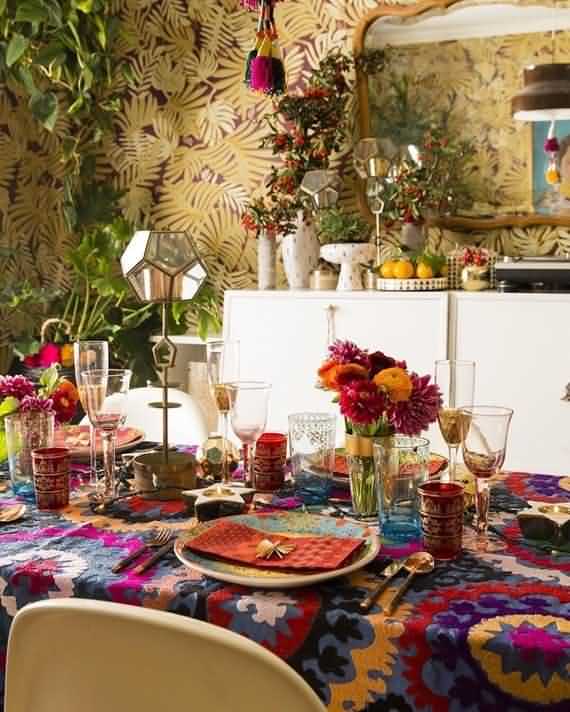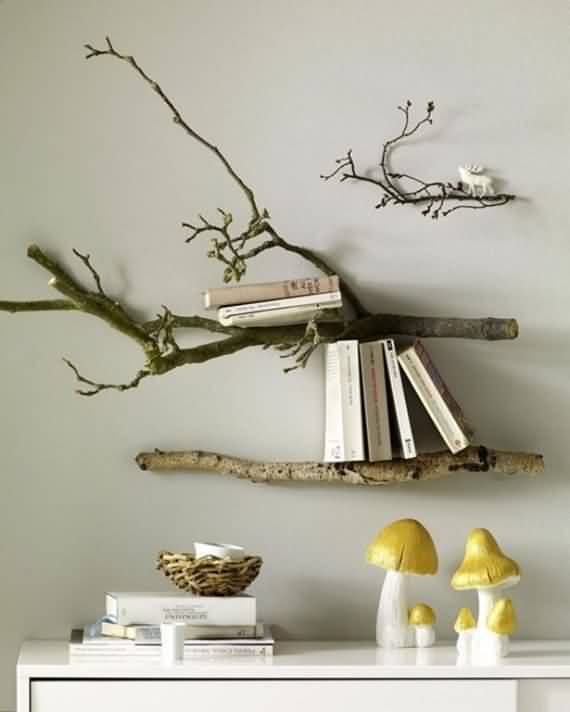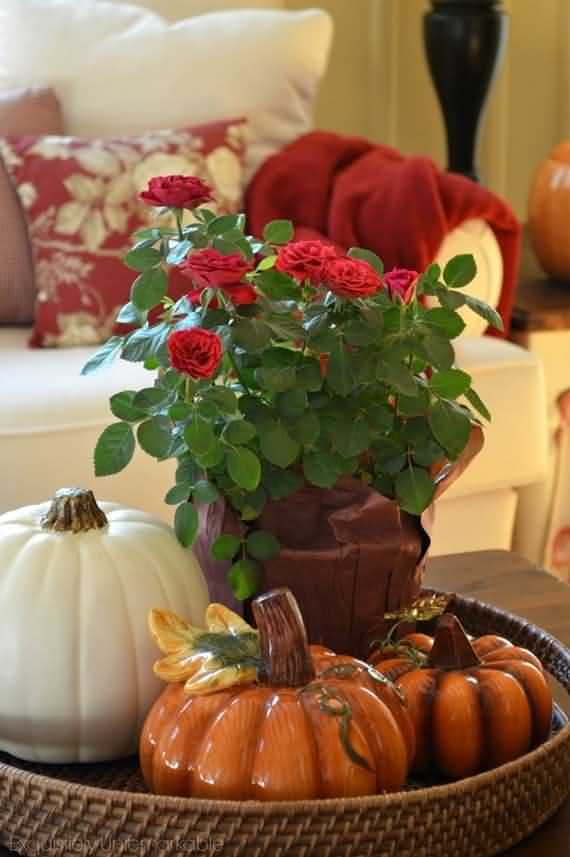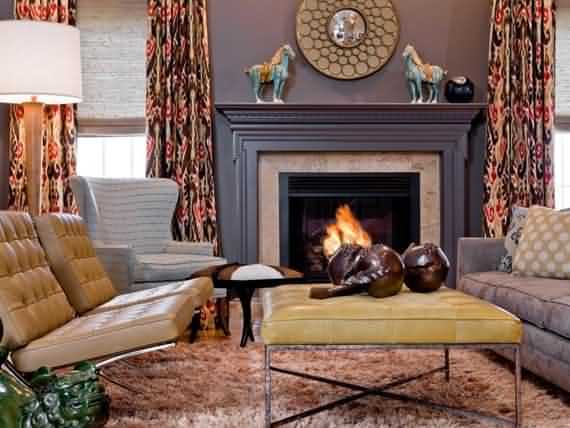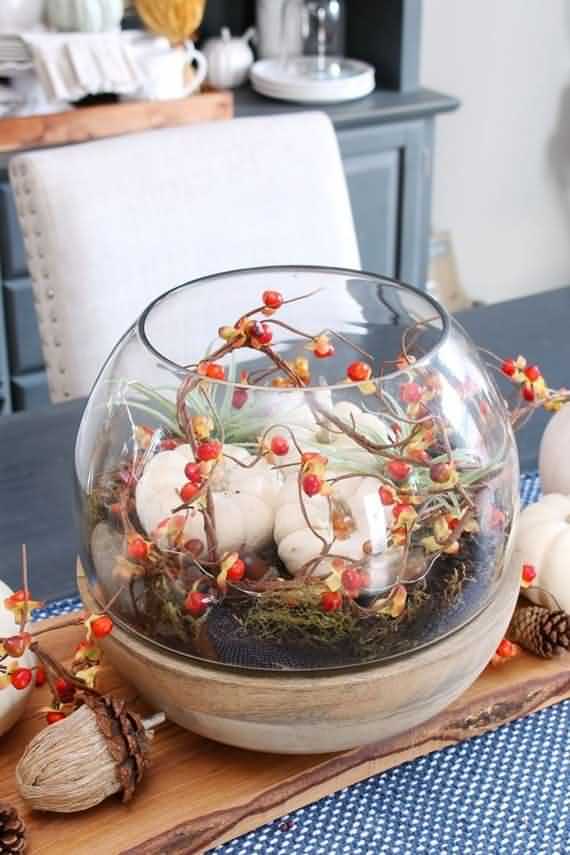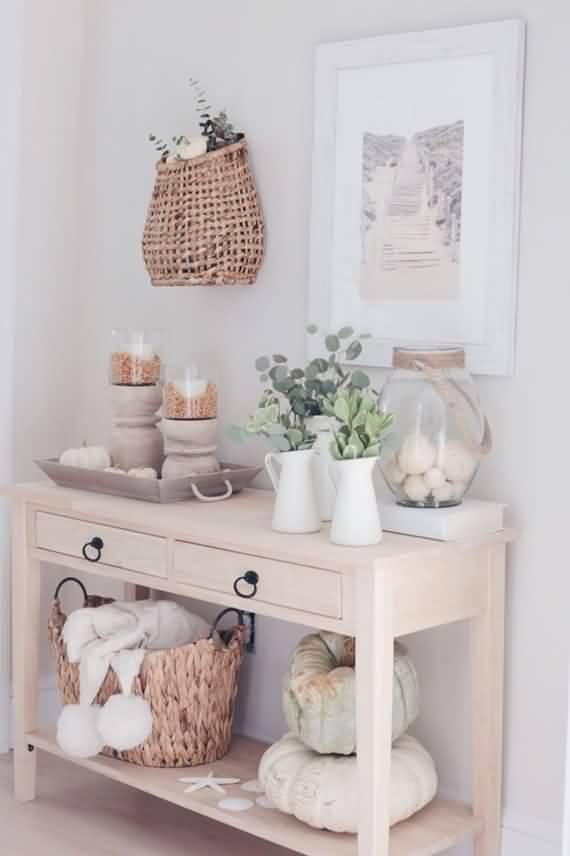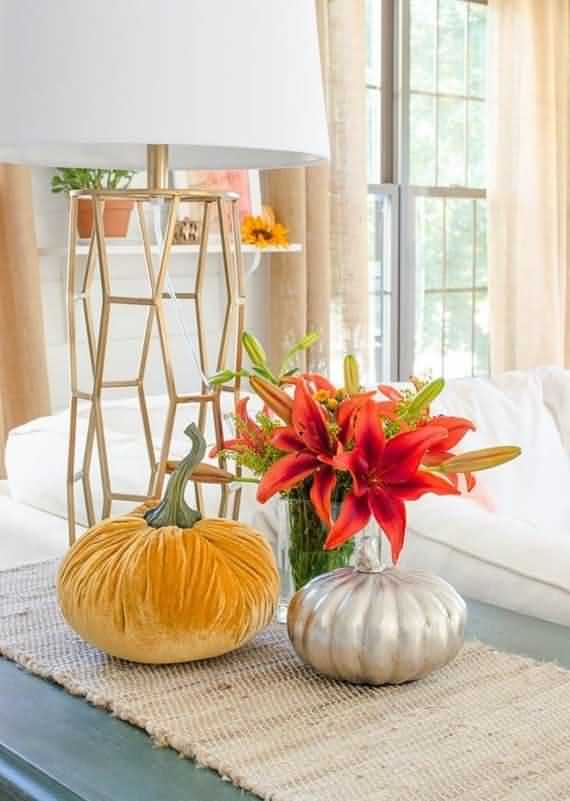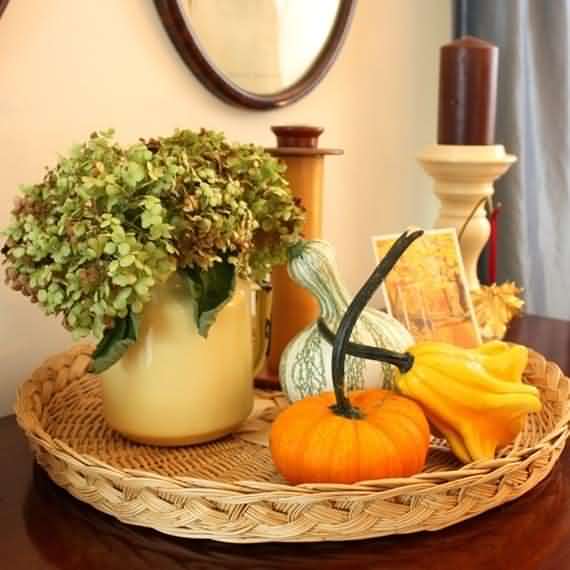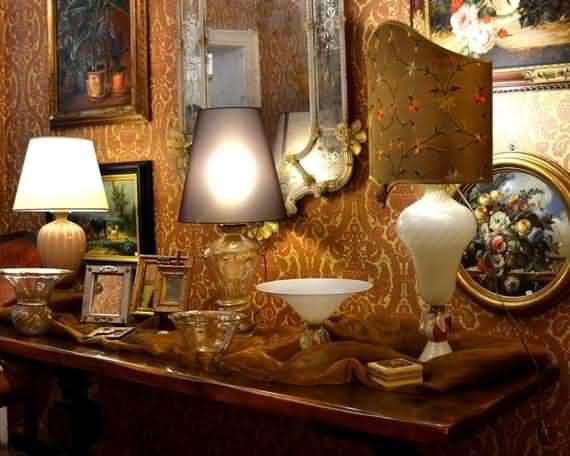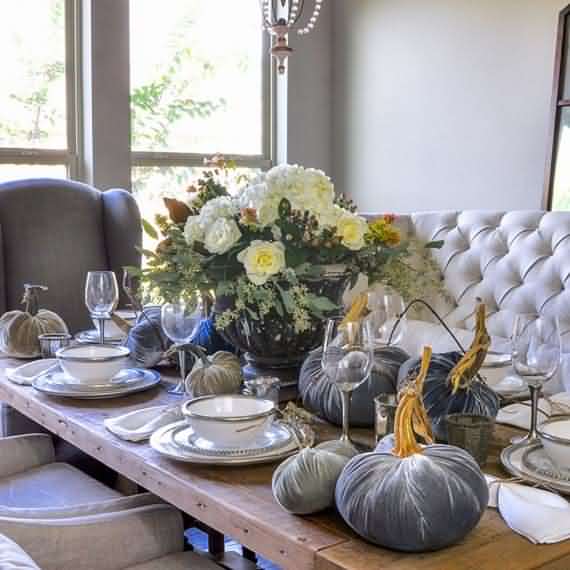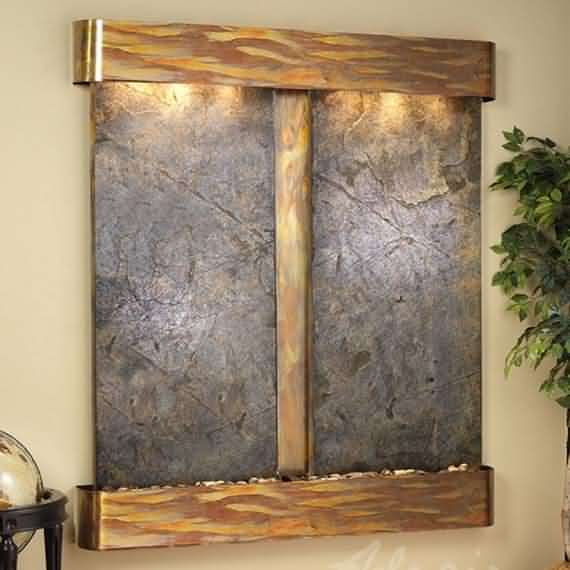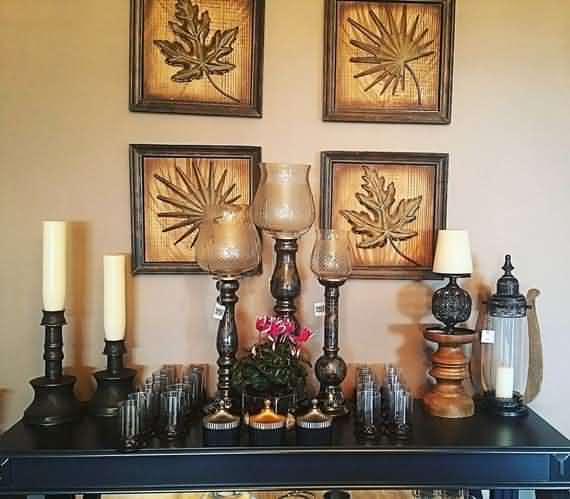 Fall Decor Tips
Start decorating your home for Fall
A fresh bloom or two can brighten up your bathroom at any time of year, but it's all the more wonderful to look at during autumn. Bring the colors of your front yard inside with just a few orange mums. Give charming chairs an even homier feel by popping off the seats; and using a staple gun to cover them with vintage sweater remnants.
Top them off with foam craft balls wrapped in yarn, and you'll never want to get up from the table ever again. No matter your kitchen size or coloring, a warm rug can magically add more dimensions—and help cool down the room. This multicolored, Oriental runner packs such a vibrant punch; that you can even leave it on display year-round, if you're so inclined. Use natural elements and bring the outdoors in with earthy wallpaper.
This forest-green print freshens up a cute kitchen corner, but you can channel the same look in your bathroom or entryway. Transform your bedroom into a super cozy nook. This Oregon homeowner piled plaid pillows, blankets, and a cushy headboard in her sleeping space as the simple addition of blankets, pillows, and a cushioned bench will make everyone want to gather round the dinner table long after the food is gone. Also dress up doors, windows, an empty nook, or bare wall with a festive wreath.
Pieces featuring apples, cobs of corn, or autumnal flowers will breath some seasonal life into your space. Dress up your mantel with banners Who says you only have to hang one banner across your mantle? Adding several, including ones that have different textures or patterns, gives the area extra dimension.
You should also sometimes think outside the pumpkin as not all pumpkins need to be carved into a spooky scene. By adding a lace doily over the stem, the pumpkin becomes a bright focal point on your front porch. You could also bring the outside in by collecting the fallen leaves from your backyard; and turn them into a beautiful piece of art. This will add a glamorous scene on your doors, windows and walls; it's also pretty cheap and will coast you nothing.
These were some ideas for decorating your house for fall and making it look fantastic. Don't forget to share Fall Decor Tips For Your Home with your family.